Ambassador Row by Lanson Place Serviced Apartments in Kuala Lumpur
One of my favourite Serviced Apartments for a family holiday in Kuala Lumpur in the Ampang Area. This establishment is ideal for a long stay with family as the rooms are some of the largest over 80 sq.m.
Most rooms have a lounge and a small kitchenette with all basic amenities. The setting is ideal for families with children as the kitchen area is equipped with a microwave, fridge and cutlery. The bedrooms are quite lavishly furnished with comfortable double beds and thick curtains. 
The one-bedroom apartments come with a fully furnished lounge and tv. A separate space is ideal for a family as a lounge gives more space to relax and enjoy tv or even entertain guests. 
Make sure to book breakfast when making reservations online. A lavish continental and local breakfast are served on the ground floor between 6 am and 10 am. A great breakfast is definitely great to start a day in Kuala Lumpur.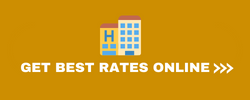 There is an outdoor pool located on the ground floor which is a great location to spend time with family and kids on a hot day in Kuala Lumpur. 
Ambassador Row offers great savings online on advance bookings. The two most popular restaurants Sahara Tent and Hazara-ul-Maut are located within walking distance of the hotel. Enjoy free parking and an amazing continental breakfast at this place. 
There are two very popular middle Eastern Restaurants located in the neighbourhood, Hadarat-ul-Maut and Sahara Tent. I have visited these restaurants every time I stayed at Ambassador Row by Lanson Place.
---
Best Rates @Ambassador Row Lanson Place
---