My experience of staying at Somerset Apartment Ampang in Kuala Lumpur
A well-maintained property Somerset Apartment Kuala Lumpur is easily accessibly from Jalan Ampang Station. The location is an uptown area of KL with plenty of quality hotels, cafes and restaurants. Bukit Bintang KLCC is 10 minute drive from this location. 
The establishment offers 1-2 bedroom serviced apartments with all basic amenities including a small kitchenette, microwave, fridge and washer/dryers. These features make it ideal for an extended stay or family holiday accommodation. This establishment is also suited for business travellers as most commercial activity and counsellor services in KL are concentrated around Ampang. 
I have stayed at this establishment a couple of times in the last few years and enjoyed the comforts and facilities inside the serviced apartments.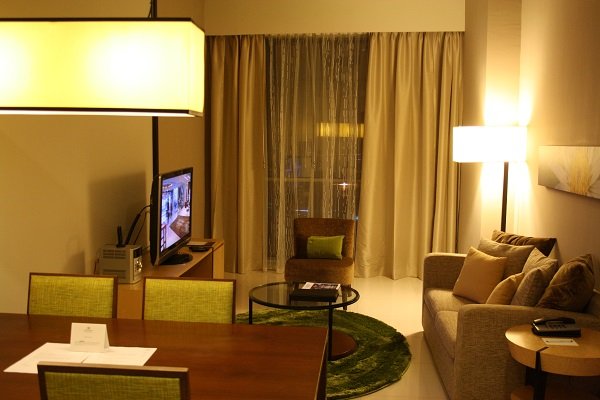 What are some of the key features of Somerset Ampang Apartment in Kuala Lumpur
Here are some great features of this property:
Free Parking
Roof-top Pool
Easy access to Train Station
Breakfast included in bookings
Modern architecture and amenities
Roof top kids play area
Roof Top Gym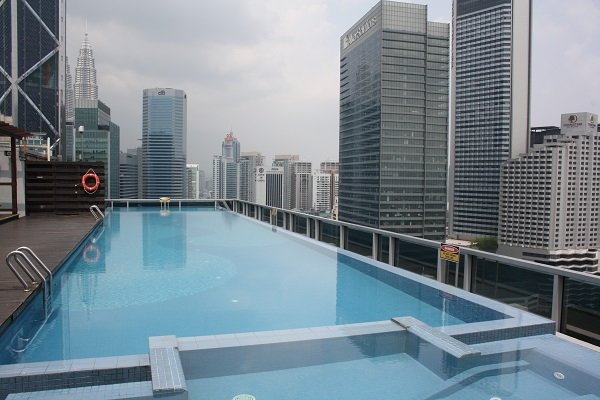 The rooftop pool offers amazing views of Kuala Lumpur City. The rooftop also has a family entertainment room and a gym with basic equipment. The breakfast is reasonable and I suggest adding a breakfast option while making a Booking Online 
Business Center in Somerset Ampang provides access to computers and printer
---
How to get the best rates for Somerset Ampang from an online platform?
I prefer booking.com for long-term booking in Kuala Lumpur as the platform gives the best prices. 
---