Jervis Bay is 200 km south of Sydney. A remarkable, beach area Jervis is popular for whitest sands and blue water. This destination attracts a large number of tourist from Sydney as well as other cities in NSW.  Jervis is a great stopover for visitors travelling from Sydney to Melbourne via Princess Highway. With easy road access and campgrounds available near the beaches, Jervis is ideal for a weekend break or a family holiday. Shoalhaven region is home to some lovely beaches, water inlets, lakes and tropical rainforest. 
How to travel to Jervis Bay NSW?
The driving distance between Sydney and Jervis Bay is approximately 3.5 hours as the speed limit on South Coast Highway varies between 60 to 100 km/hour. You will need to slow down near small towns on the way with speed limits marked at 50km/hour or even slower. Therefore, keep in mind that the driving time will be more than you expect. 
There are no trains to Jervis Bay Area. The only way to travel to Jervis Are is to catch a bus from Sydney to Ulladulla and use local buses to reach various beaches. The best way to explore most of the beaches is to travel by car. Jervis Bay area is quite spread out, therefore, you will need to drive to various beaches which are quite far apart from each other. 
Ulladulla is the nearest city to Jervis Bay and is quite popular for fishing and water sports. There are nice cabin available along the river and offers an ideal environment for relaxing by the waterfront and enjoying boating and fishing.
Where to stay in Jervis Bay NSW?
Accommodation can be hard to find at Jervis Bay as the camping spots are quite busy during summers. If you are planning to look for accommodation online better option to find affordable accommodation in Ulladulla  or Nowra . In order to get to Jervis Bay, you turn left from Princess Highway once you go past Nowra. There is a $10 entry fee to get to the beaches. Camping grounds are available in the area. Enquire in advance for availability. 
Popular beaches in Jervis includes Murray Beach and Hymns Beach. Both of these beaches have their own car parks. You will still be required to walk a little bit to reach out to the beach area. The beaches are unsupervised, therefore, practise precaution when swimming in the water. In Murray beach, the water is relatively calm and flow in ripple which is ideal for swimming, boating, kayaking or simply sunbathing on the beach. These beaches are also popular for fishing. 
Some of the recommended places to stay includes:
Note: Make sure you are well equipped with your supplies for the Beach. Carry plenty of drinking water, sunscreen, beach towel, food and sunshades (canopy).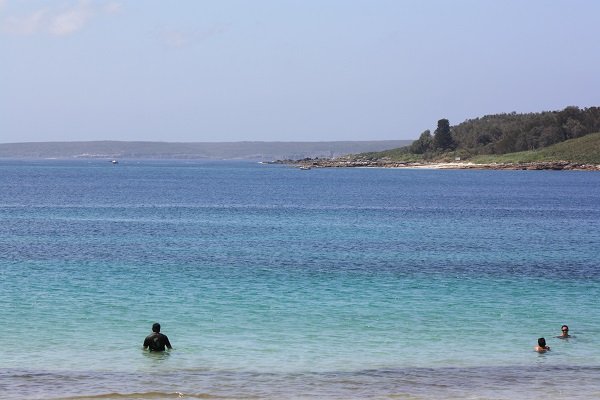 Swimming at Murray Beach Jervis Bay
---
There are secure parking lots available near the beaches and you have to take walking tracks to get to Murray Beach. Hymns beach is very close to residential streets and easily accessible from the streets. 
Beautiful Lighthouse at Kiama Bay on the way to Jervis Bay Area
---
What are the best things to do in Jervis Bay NSW?
Looking for the most popular activities in the Jervis Bay area? Being a coastal region surrounded by national parks, Jervis Bay area is a great location for a number of outdoor activities including:
Camping at Bristol Point camping ground, Green Patch Camping Ground or Honeymoon Bay Camping Ground
Bushwalking at White Sands Beach and Murramong Aboriginal Walking track (2.2 km), Telegraph Creek Nature Trail & Mount Bushwalker Trail in Morton National Park
Drive inland through Berry to Kangaroo Valley to enjoy some scenic landscapes, kayaking in Kangaroo Valley or get a spa treatment and one of many amazing retreats.
Enjoy Illwarea Flying Zipline Tour (a fun-packed adventure for kids, advanced booking is required online) and Minnimurra Rainforest Center are some great location for kids
Hire a boat at Sussex Inlet ( no licence required), fishing rods, a bike or a kayak
Try to stand up paddle (SUP) in the calm waters of Swan Lake
Enjoy great food including local oysters at Culburra and Pumbulla 
Enjoy local produce at local markets and unique dining experiences at the wineries in the hinterland area and Kangaroo valley
At Murray beach, the water flows in ripples and as you step into the water the sand is white and water is clear and absolutely refreshing. You can site in you beach floats and enjoy and nice cool beer while drifting over the water. You will spot occasional fishing boats and tour boats pass by you. 
Another 200 km from Jervis takes you across beautiful Morton national park. The drive is uphill and you can see beautiful mountain ranges stretching westward. The region is very scarcely populated and you come across lazy towns with building dating back to 1880s.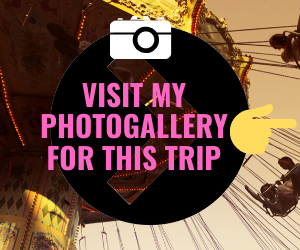 For more adventures traveller several interesting activities include:
Book a Fishing Charter
Book a Dolphin Watching Tour
Simply enjoy a Walk along the beach area

Enjoy 1.4 km boardwalk near Huskisson Beach area. Access from Dent Street & Wollamia Street, Huskisson NSW 2540
PIN IT TO READ LATER