Are you looking for a child-friendly hotel in Kuala Lumpur? The first thing that stands out is the floor space available to you is almost twice as much as you get in the average hotel room. With a separate lounge and kitchen space available, you can enjoy the privacy of one, two or three bedrooms available at these locations. Kids amenities include a pool, kids playing area or family entertainment room. 
Kuala Lumpur offers a wide range of accommodation ranging from budget hostels to luxury serviced apartments. With over 27 million visitors coming to this magnificent city, the number of accommodation catering to family and large groups has increased over time.
The serviced-apartments offers comfort from home while away from home. During my number of visits to Kuala Lumpur, I have stayed at a number of fine establishments in the city. Here is a list of some of the best-serviced apartments in Selangor with a swimming pool. 
Ampang Somerset Apartments | Fraser Residence Kuala Lumpur | Ambassador Row Apartments
Family Accommodation & Serviced Apartments in Kuala Lumpur
1.

Ampang Somerset Apartments
187 Jalan Ampang, KLCC, Kuala Lumpur, Malaysia 40540
Centrally located on Jalan Ampang these apartments are ideally suited for family holidays. One of the best serviced apartments in the city, this property is within close vicinity of the Golden Triangle, home to major shopping complexes and the most thriving businesses in Malaysia. Indeed a popular area amongst international tourists, business travellers, and even expatriates, guests will certainly find this location excellent.
What's more, you'll find luxurious and elegantly designed rooms that incorporate all facilities you may need for utmost comfort. For leisure, guests can take a dip in the pool, hit the gym to get fit, and families will find that the children's playground will certainly come in handy.
Luxurious accommodations, a fantastic location, and excellent leisure facilities make Somerset Ampang Kuala Lumpur a brilliant place to stay.
If you are planning to stay for a couple of days with family, access to the fully furnished kitchen, laundry and dryers are a great comfort. The roof-top pool provided great views of the city. There is also an executive room as well as the gym on the rooftop. 
 2. Fraser Residence Kuala Lumpur
No. 10 Jalan Cendana, Off Jalan Sultan Ismail, KLCC, Kuala Lumpur 50250
Fraser Residence is brand new, modern architecture centrally located in KLCC with very easy access to public transport. The building decor and architecture is contemporary with very attractive decor. The choice of amenities in the apartment is quite eclectic keeping in view luxury and comfort for the guests. I have stayed in Fraser Residence a couple of times and found the rooms to be very comfortable. 
Beach nightclub is around the corner and the street stays busy all through the night almost every day of the week. There are plenty of cafes, restaurants, and bars in the vicinity of the building.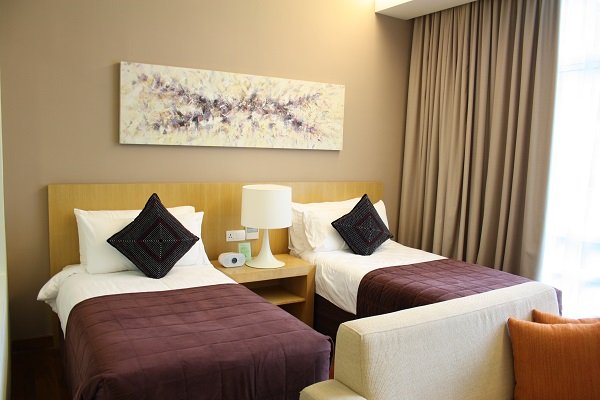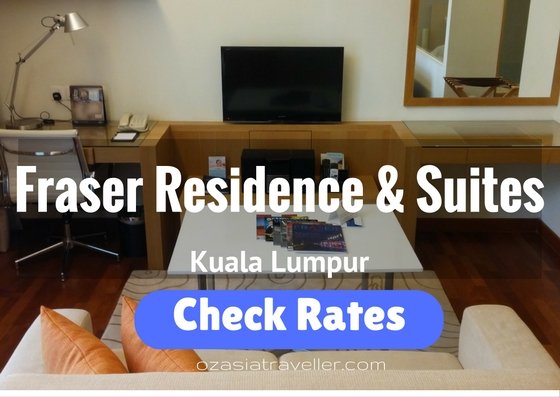 3. Ambassador Row Apartments Kuala Lumpur
No.1 Jalan Ampang Hilir, KLCC, Kuala Lumpur, Malaysia
Ambassador Row is a great choice for an extended stay as the rates are one of the lowest and service undoubtedly immaculate. The nearest commercial area is Ampang Park train station and shopping centre. The complex is quite popular with middle-eastern families staying for an extended period in Kuala Lumpur. 
Ambassador Row offers 2-3 bedroom apartments equipped with a kitchenette and spacious rooms averaging 52sq.  A separate lounge offers privacy from a bedroom, thus offering more space than a normal hotel room. If you are looking for comforts of home away from home, Ambassador Row is the place to stay. 
There are nice modern as well as Middle Eastern Restaurants including Sahara Tent and Hadar-ul-Maut, offering authentic Arabian dishes at very reasonable rates. There are a couple of steakhouses nearby, however, prices are quite steep.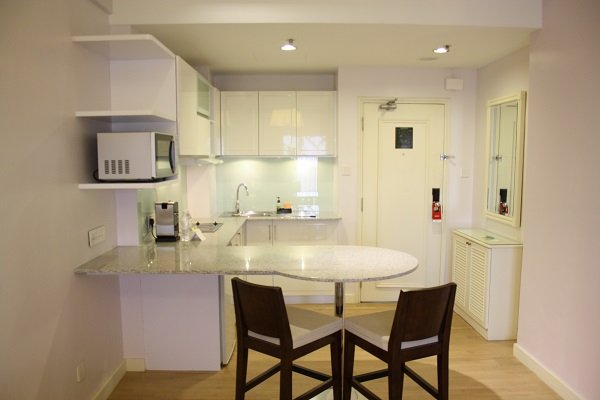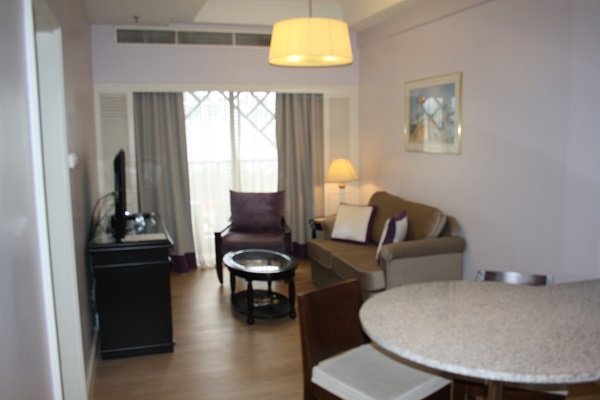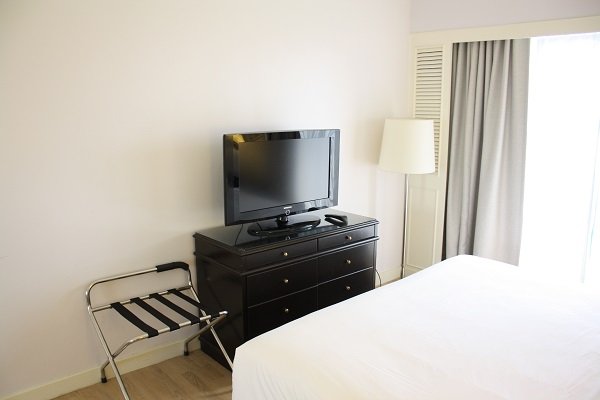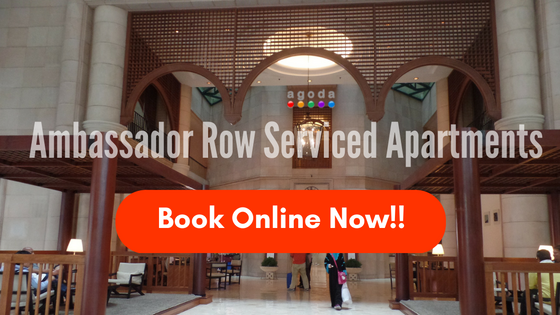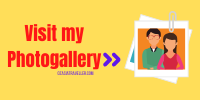 Pin it to read later
Scroll over the image below