Kuantan is the capital city of Pahang on the East Coast of Peninsular Malaysia. I travelled to Kuantan from Kuala Terengganu in September 2019. The road trip takes around 2.5 hours and passes through a number of interesting and laid-back coastal towns including Kuala Dungan, Chukai and Cherating. These coastal towns are popular for water sports and attract crowds from surrounding towns over the weekends. There are a number of seaside resorts along Cherating Beach. 
Travelling from Kuala Terengganu to Kuantan Pahang
The bus stop is located in the centre of the city of Kuala Terengganu. Various bus services operate on the east coast and you can buy tickets online or over the counter in the main bus terminal. Each bus service has a different booking office and operates on different routes across the country. These intercity bus tickets can also be easily booked online in Malaysia.
Kuala Terengganu Bus Station
---
A standard ticket from KT to Kuantan cost around RM 25. Most buses are airconditioned and offer Wi-fi services on board. There are a number of stopovers in major towns along the way. A half-an-hour rest break is provided halfway through the trip.
The trip is quite comfortable and makes sure you carry a sweatshirt as the air-con is set to the lowest temperature. Travelling by bus from Kuala Terengganu to Kuantan is possibly the most economical and comfortable way to commute between these interesting destinations. 
Bus Service from KT to Kuantan
---
Malaysia has an amazing intercity network with excellent road conditions. The bus trip is quite comfortable and enjoyable. The bus stop at Kuantan is located on the outskirts of the city. A taxi costs around RM 20 to get to the city centre. GRAB is an affordable option to commute to in Kuantan. 
Staying at the MegaView Hotel in Kuantan Pahang
MegaView hotel  is an amazing 3-star hotel with great user rating and review. I booked the hotel through Agoda with rates under $US 30 per night. The hotel offers a nice breakfast and is very popular with local crowds as the hotel was booked for a wedding party when I stayed at this place.
I enjoyed the festive mood of the location and made friends with some local people. The Kuantan Riverfront, Sultan Ahmad Mosque and the city centre are located within walking distance from this hotel. If you are looking for a hotel in Kuantan for a short stay, I highly recommend MegaView Hotel. 
Check out my pictures from MegaView Hotel  
MegaView Hotel Kuantan Pahang
---
The popular Thai restaurant, Sara's Kitchen is located within walking distance of the hotel. The restaurant is packed at dinner time and serves amazing seafood and located Malay dishes. Make sure to be early for dinner as the restaurants get very busy by the evening. 
---
Check latest rates for MegaView Hotel Kuantan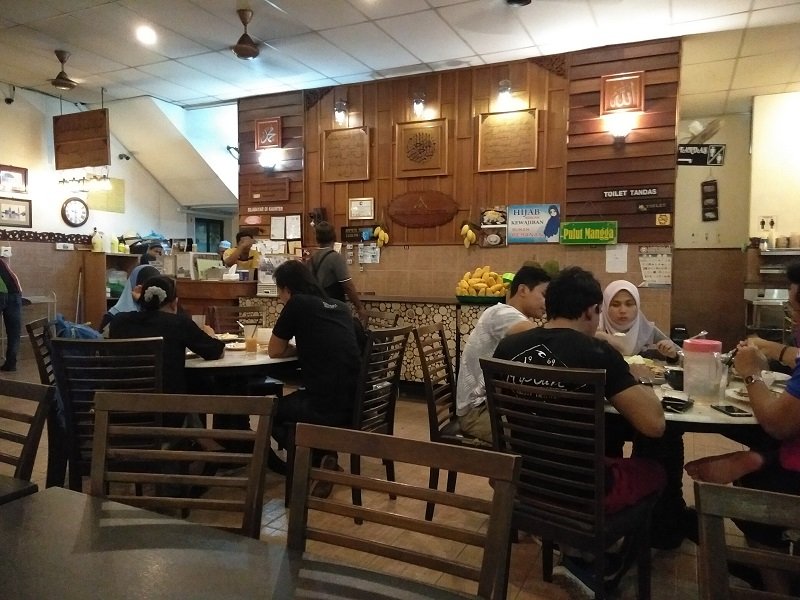 Sara's Kitchen Kuantan
---
Things to do in Kuantan Pahang
Sultan Ahmad Mosque in Kuantan Pahang
Sultan Ahmad Mosque is also located in the downtown area of Kuantan City.  This is an interesting area to explore on foot and there are a number of nice roadside cafes, restaurants, hotels and shopping Malls. The mosque is built on Moorish-Ottoman architecture and is painted in light blue colour. The mosque is one of the major landmarks of Kuantan reflecting the interesting history of Islam in the region.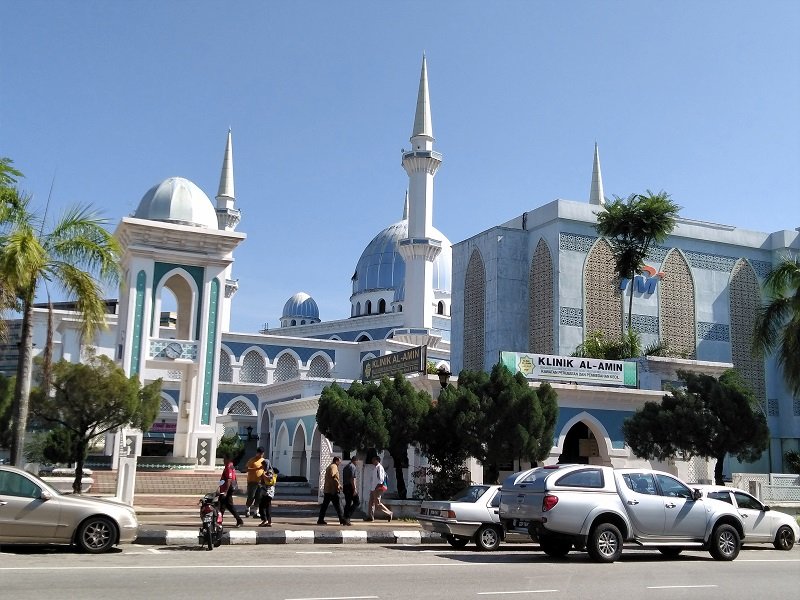 Sultan Ahmad Mosque Kuantan
---
Shopping in Kuantan Pahang
East Coast Mall is a major Megal Mall located in the city centre. The famous Zenith Hotel  is located right next to the Mall. Shopping Malls have a number of international brands, clothing stores, cafes and food outlets.  A number of other Malls are located within a walking distance from East Coast Mall. It is surprising such a massive infrastructure investment is in a relatively low-populated town.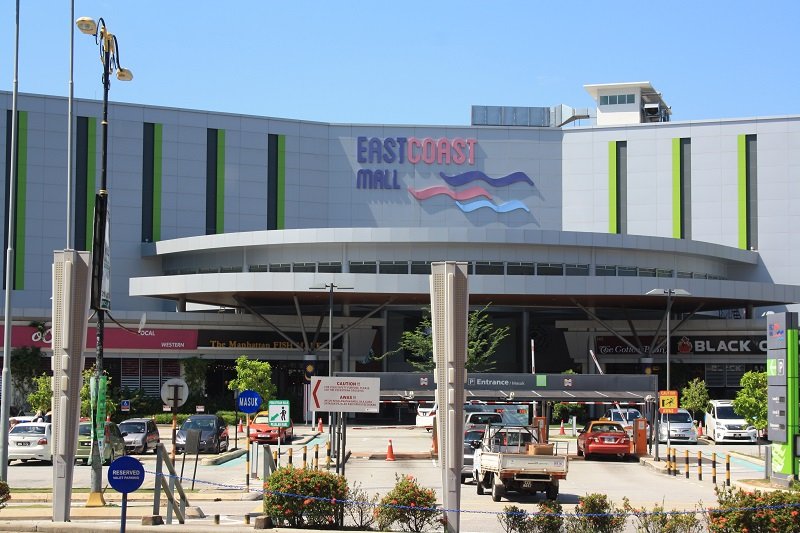 East Coast Mall Kuantan
---
Kuantan city is expanding with a large investment in manufacturing projects on the outskirts of the city. The region is expected to attract people from all across Malaysia. ECER a special economic zone is expected to create 90000 jobs by 2020. The city's infrastructure is designed to cater to this economic expansion.
You will find very little activity in the city in mid-week. However, it is quite enjoyable to explore the central business district on foot.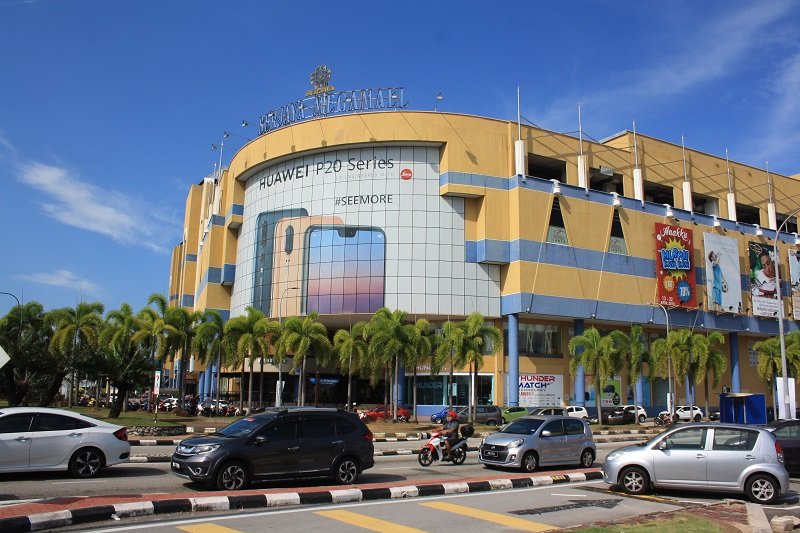 Berjaya Megamall Kuantan
---
Teluk Cempedak, most popular location in Kuantan Pahang
Teluk Cempedak is a developed area along the coastal part of northern Kuantan and is a popular hangout over the weekend. This location can be reached by taxi ( 20RM) or by bus. 
Teluk Chempedak, Kuantan
---
Various resorts and Spas are located in this area. Teluk chempedak is great for a day trip with the family. Over the weekend there are a number of stall serving local food and shopping. You can find Macdonald's, KFC and other food joints along the waterfront. 
Teluk Chempedak
---
The beachside area has a number of rocky outcrops offering a unique landscape. The are is more of a tourist attraction rather than a swimming location as the water can be dangerous for swimming. The beach is supervised over the weekend, however, this location has reported a number of drownings. 
Exploring Local Cuisine at Restoran Haitian in Kuantan Pahang
Haitian is an interesting restaurant to try if you are visiting Kuantan. I went to Haitian for dinner and ordered a number of seafood dishes as well as chicken and vegetable dishes to get a feel for the taste of Kuantan. The coconut prawns in coconut milk were great.
Other interesting dishes included steamed fish, chicken in sauce and some local vegetables. The serving was small but reasonably priced. The total bill added up to RM 50 with drinks. Overall I enjoyed this restaurant and will return if I come back to Kuantan.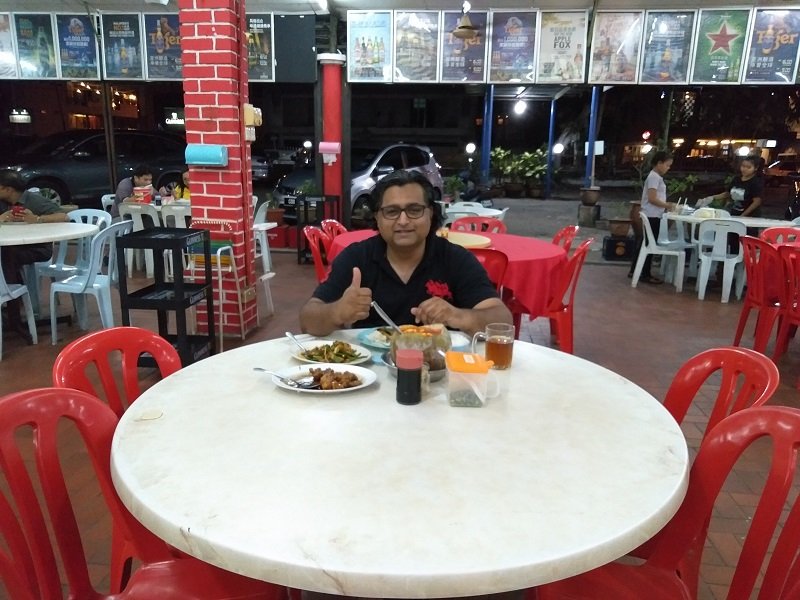 Enjoying dinner at the Haitian 
---
Travelling from Kuantan Pahang to Kuala Lumpur
The travel time from Kuantan to Kuala Lumpur is approximately 4.5 hours along East Coast Expressway. I booked a late-night bus from Kuantan to KL. The ticket can be booked online and costs around 30RM. The buses are quite comfortable and are equipped with wi-fi.
The main bus terminal at KL is BTS, which is a hub of bus service in Kuala Lumpur. You can catch a bus to any city in mainland Malaysia from this bus station. The BTS terminal is equipped with lockers, motels and restaurants. 
STAY CONNECTED
Join our mailing list to enjoy new content delivered right to your inbox!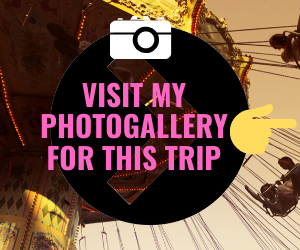 ---
Related Content