Kuantan is the capital city of Pahang on the East Coast of Peninsular Malaysia. I travelled to Kuantan from Kuala Terengganu in September 2019. The road trip takes around 2.5 hours and passes through a number of interesting and laid-back coastal towns including Kuala Dungan, Chukai, and Cherating. These coastal towns are popular for water sports and attract crowds from surrounding towns over the weekends. There are a number of seaside resorts along Cherating Beach. 
Travelling from Kuala Terengganu to Kuantan Pahang
The bus stop is located in the center of the city of Kuala Terengganu. Various bus services operate on the east coast and you can buy tickets online or over the counter in the main bus terminal. Each bus service has a different booking office and operates on different routes across the country. These intercity bus tickets can also be easily booked online in Malaysia.
Kuala Terengganu Bus Station
---
A standard ticket from KT to Kuantan costs around RM 25. Most buses are airconditioned and offer Wi-Fi services on board. There are a number of stopovers in major towns along the way. A half-an-hour rest break is provided halfway through the trip.
The trip is quite comfortable and make sure you carry a sweatshirt as the air-con is set to the lowest temperature. Travelling by bus from Kuala Terengganu to Kuantan is possibly the most economical and comfortable way to commute between these interesting destinations. 
Bus Service from KT to Kuantan
---
Malaysia has an amazing intercity network with excellent road conditions. The bus trip is quite comfortable and enjoyable. The bus stop at Kuantan is located on the outskirts of the city. A taxi costs around RM 20 to get to the city center. GRAB is an affordable option to commute to in Kuantan. 
Staying at the MegaView Hotel in Kuantan Pahang
MegaView Hotel  is an amazing 3-star hotel with a great user rating and review. I booked the hotel through Agoda with rates under $US 30 per night. The hotel offers a nice breakfast and is very popular with local crowds as the hotel was booked for a wedding party when I stayed at this place.
I enjoyed the festive mood of the location and made friends with some local people. The Kuantan Riverfront, Sultan Ahmad Mosque, and the city center are located within walking distance of this hotel. If you are looking for a hotel in Kuantan for a short stay, I highly recommend MegaView Hotel. 
Check out my pictures from MegaView Hotel  
MegaView Hotel Kuantan Pahang
---
The popular Thai restaurant, Sara's Kitchen is located within walking distance of the hotel. The restaurant is packed at dinner time and serves amazing seafood and Malay dishes. Make sure to be early for dinner as the restaurants get very busy by the evening. 
---
Check latest rates for MegaView Hotel Kuantan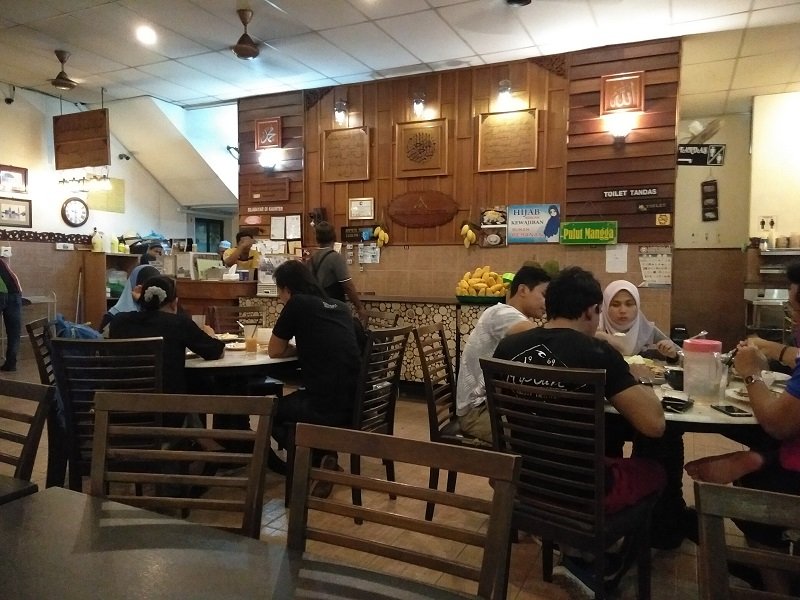 Sara's Kitchen Kuantan
---
Things to do in Kuantan Pahang
1.Visit Sultan Ahmad Mosque in Kuantan Pahang
Sultan Ahmad Mosque is also located in the downtown area of Kuantan City.  This is an interesting area to explore on foot and there are a number of nice roadside cafes, restaurants, hotels, and shopping Malls. The mosque is built on Moorish-Ottoman architecture and is painted in light blue colour. The mosque is one of the major landmarks of Kuantan reflecting the interesting history of Islam in the region.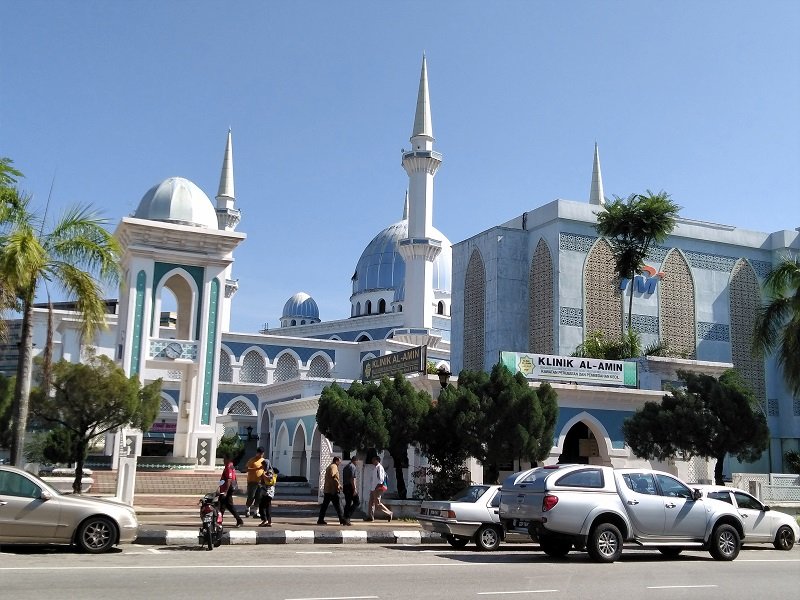 Sultan Ahmad Mosque Kuantan
---
 2. Visit Cherating Beach in Pahang
Cherating Beach is located approximately 30 kilometers (about 19 miles) north of Kuantan, the capital city of Pahang, Malaysia. The journey from Kuantan to Cherating by car typically takes around 30 to 40 minutes, depending on traffic conditions and the specific route you take. I explored this amazing location while traveling from Kuala Terengganu and Kuantan. Cherating is a popular spot for surfing and kite surfing and attracts visitors 
Here are some great reasons to explore the Cherating area:
Scenic Beauty: Cherating Beach is renowned for its stunning shoreline, with golden sands and coconut palm trees lining the coast. The beach offers picturesque views of the South China Sea, making it an excellent spot for relaxation and beachcombing.

Water Sports: The beach is a hub for water sports and outdoor activities. Visitors can enjoy activities such as surfing, kiteboarding, windsurfing, and kayaking. Surfing, in particular, is a popular activity, and there are surf schools that cater to beginners and experts alike.

Turtle Watching: Cherating Beach is famous for its turtle nesting sites, especially during the nesting season from April to August. Visitors have the opportunity to witness nesting turtles and, if lucky, baby turtles making their way to the sea.

Mangrove River Cruises: The nearby Cherating River is surrounded by mangrove forests, and taking a river cruise is a great way to explore this unique ecosystem. You can spot various wildlife and enjoy the tranquility of the mangroves.

Firefly Watching: Cherating is also known for its firefly colonies. Guided night tours along the river offer the chance to see these magical insects lighting up the mangrove trees.

Cherating Cultural Village: This village offers insight into the traditional culture and crafts of the local indigenous people, the Orang Asli. Visitors can see demonstrations of traditional art, dance, and crafts.

Cherating Turtle Sanctuary: This conservation center plays a vital role in protecting sea turtles. It offers educational programs and allows visitors to learn about turtle conservation efforts.

Art and Craft Shops: Cherating has a thriving art and craft scene, with many shops and galleries where you can purchase locally made handicrafts, paintings, and other souvenirs.

Accommodation: Cherating offers a range of accommodation options, from budget-friendly guesthouses to luxury resorts. Many of these places are situated right along the beach, offering stunning sea views.
Cherating Beach is a tranquil and laid-back destination that attracts travelers looking for a peaceful getaway in a natural and culturally rich environment. Whether you're interested in water sports, wildlife, cultural experiences, or simply relaxing on the beach, Cherating has something to offer for all types of travelers. 
---
3. Nigth Markets in Kuantan (Pasar Malam)
Kuantan's Night Markets: Explore the local night markets (Pasar Malam) to sample delicious Malaysian street food and shop for souvenirs. Be sure to try some local dishes like Nasi Lemak, Satay, and seafood at the many restaurants and eateries in Kuantan.
---
4. Visit Kuantan Waterfall and Sungai Pandan Waterfall
Kuantan Waterfall or Taman Espalande as it is commonly known features a man-made lake and a large beautiful waterfall. It is popular with local crowds for picnics and leisurely walks. Another waterfall Sungai Pandan is located a short drive from Kuantan and is surrounded by lush greenery which makes it ideal for hiking and day trips. 
---
East Coast Mall is a major Megal Mall located in the city center. The famous Zenith Hotel  is located right next to the Mall. Shopping Malls have a number of international brands, clothing stores, cafes, and food outlets.  A number of other Malls are located within walking distance from East Coast Mall. It is surprising such a massive infrastructure investment is in a relatively low-populated town.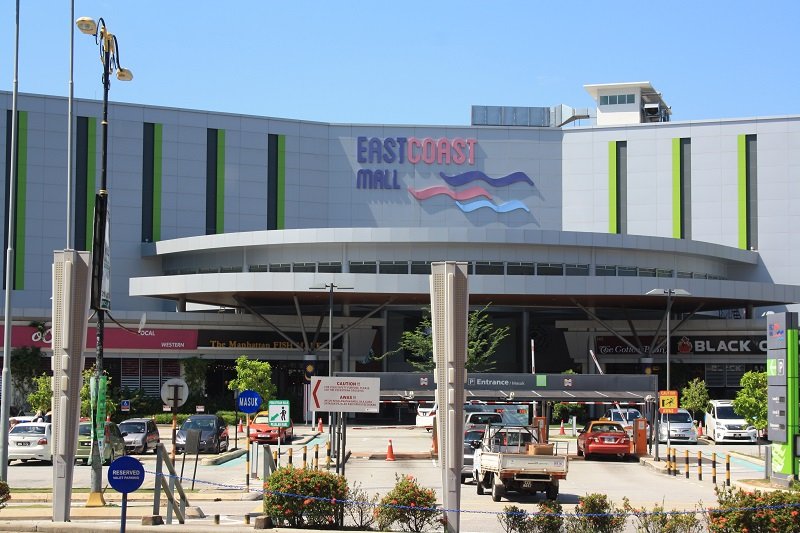 East Coast Mall Kuantan
---
Kuantan City is expanding with a large investment in manufacturing projects on the outskirts of the city. The region is expected to attract people from all across Malaysia. ECER a special economic zone is expected to create 90000 jobs by 2020. The city's infrastructure is designed to cater to this economic expansion.
You will find very little activity in the city in mid-week. However, it is quite enjoyable to explore the central business district on foot.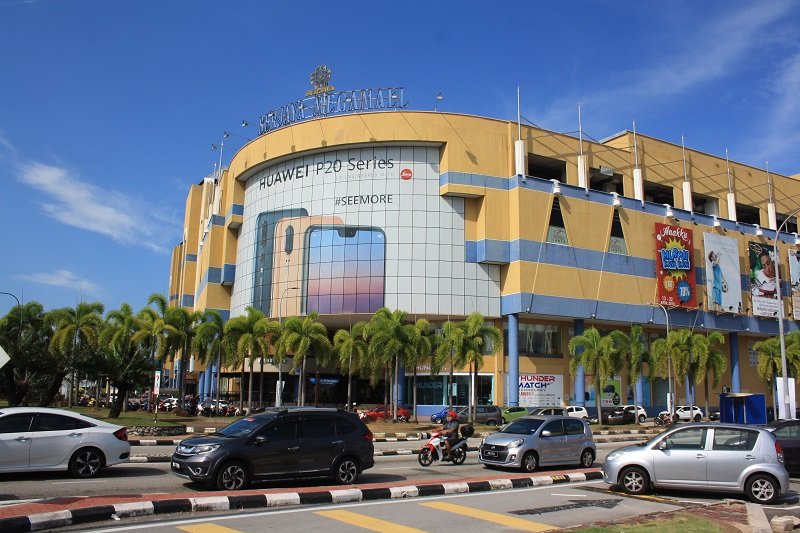 Berjaya Megamall Kuantan
---
Teluk Cempedak, the most popular location in Kuantan Pahang
Teluk Cempedak is a developed area along the coastal part of northern Kuantan and is a popular hangout over the weekend. This location can be reached by taxi ( 20RM) or by bus. 
Teluk Chempedak, Kuantan
---
Various resorts and Spas are located in this area. Teluk Chempedak is great for a day trip with the family. Over the weekend there are a number of stalls serving local food and shopping. You can find McDonald's, KFC and other food joints along the waterfront. 
What makes Teluk Chempedak an interesting place to visit in Kuantan?
Teluk Chempedak is a popular beach destination located in Kuantan, Malaysia. It is known for its natural beauty, recreational activities, and cultural attractions, making it an interesting place to visit for both tourists and locals. Here are some reasons why Teluk Chempedak is worth a visit:
1. Scenic Beach: Teluk Chempedak boasts a beautiful sandy beach lined with casuarina trees, creating a picturesque setting. The calm waters of the South China Sea make it an ideal spot for swimming and sunbathing.
2. Water Sports: The beach offers various water sports and recreational activities, such as jet skiing, banana boat rides, and parasailing. These activities provide visitors with an adrenaline rush and a chance to enjoy the ocean.
3. Beachfront Promenade: There is a well-maintained beachfront promenade that allows visitors to take leisurely walks along the coast. It's a great place for a stroll while enjoying the sea breeze and scenic views.
4. Food and Dining: Teluk Chempedak offers a range of food options, from local Malaysian street food to seafood restaurants. You can savor fresh seafood dishes and local delicacies while enjoying the sea view. 
5. Nearby Attractions: Teluk Chempedak is also close to other attractions in Kuantan, such as the Kuantan Waterfall, Sungai Pandan Waterfall, and the vibrant Kuantan city center. These places offer additional opportunities for exploration and adventure.
6. Accessibility: The beach is easily accessible by car and is just a short drive from the city center of Kuantan. This convenience makes it a popular weekend getaway for both locals and tourists.
7. Relaxation: Teluk Chempedak is known for its relaxed and laid-back atmosphere. It's an excellent place to unwind, read a book, or simply soak up the sun on the beach.
Overall, Teluk Chempedak's combination of natural beauty, recreational activities, cultural elements, and accessibility makes it an interesting place to visit in Kuantan, whether you're looking for adventure, relaxation, or a bit of both.
Teluk Chempedak in Kuantan
---
The beachside area has a number of rocky outcrops offering a unique landscape. The area is more of a tourist attraction rather than a swimming location as the water can be dangerous for swimming. The beach is supervised over the weekend, however, this location has reported a number of drownings. 
Exploring Local Cuisine at Restoran Haitian in Kuantan Pahang
Haitian is an interesting restaurant to try if you are visiting Kuantan. I went to Haitian for dinner and ordered a number of seafood dishes as well as chicken and vegetable dishes to get a feel for the taste of Kuantan. The coconut prawns in coconut milk were great.
Other interesting dishes included steamed fish, chicken in sauce, and some local vegetables. The serving was small but reasonably priced. The total bill added up to RM 50 with drinks. Overall I enjoyed this restaurant and will return if I come back to Kuantan.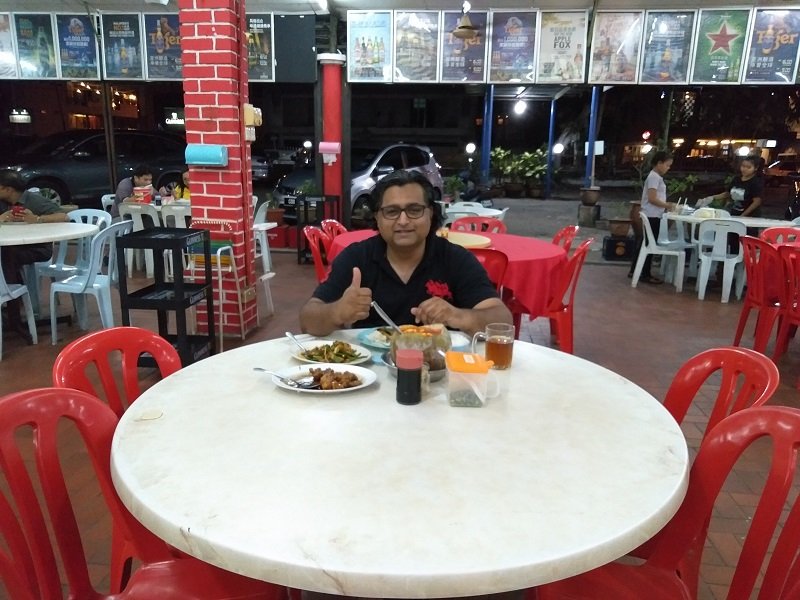 Enjoying dinner at the Haitian 
---
Travelling from Kuantan Pahang to Kuala Lumpur
The travel time from Kuantan to Kuala Lumpur is approximately 4.5 hours along East Coast Expressway. I booked a late-night bus from Kuantan to KL. The ticket can be booked online and costs around 30RM. The buses are quite comfortable and are equipped with Wi-Fi.
The main bus terminal at KL is BTS, which is a hub of bus service in Kuala Lumpur. You can catch a bus to any city in mainland Malaysia from this bus station. The BTS terminal is equipped with lockers, motels, and restaurants. 
STAY CONNECTED
Join our mailing list to enjoy new content delivered right to your inbox!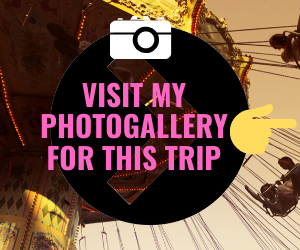 ---
Related Content