Pavilion Shopping Mall is one the most visited Malls in Bukit Bintang Kuala Lumpur located within walking distance from Bukit Bintang Train Station. The pavilion is a high-end mall, with plenty of international brands, bars, restaurants, cafes, and money-changers. 
Sephora, Farenheit88, and Sungei Wang Mall are located on the same street as the Pavilion Mall. Make sure to give yourself plenty of time to explore all of these Malls in a day. Pavilion Mall is a great place to eat international and continental food. 
The ground floor of the Malls has plenty of food outlets, supermarkets, and clothing outlets stores. Underground passages connect Pavilion Mall with other malls in the neighborhood. 
Hotels located right next to the Pavilion include:
---
Hotel Ansa, The Grand Millennium, and Wolo Hotel. 
---
The parking entrance to the Pavilion Shopping Mall is located near the Chulan Entrance. Make sure to record the location of your parking spot in your camera as it is very difficult to find the location if you are not familiar with the entrance and exits of the malls. 
The entrance from the parking takes you to a massive food court which is a great place for lunch and dinner as the choices are endless. Pavilion Shopping is also home to many popular restaurant chains, fast food, and cafes.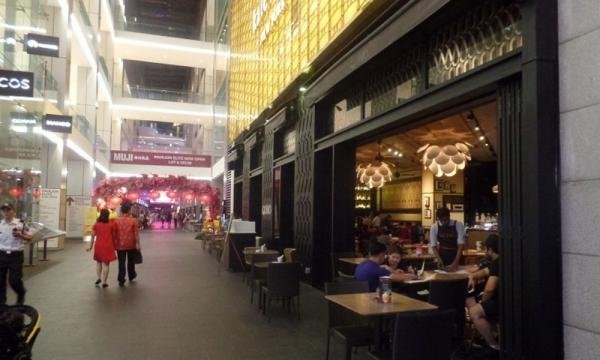 I have explored a number of restaurants at this amazing Mall including Dolly's Dim Sum that I highly recommend. Other interesting places I visited include Amar Middle Eastern Restaurant and Johnny Rocket located on the ground floor.  
The Entrance to the Pavilion Shopping Mall is probably the busiest spot in Kuala Lumpur city as these shopping malls attract thousands of visitors all throughout the day. I suggest you should explore other amazing places including cafes on Jalan Bukit Bintang. This area caters to a large number of Middle Eastern visitors, therefore, a number of restaurants cater to middle eastern tastes. 
The main streets of Bukit Bintang are paced with buskers and artists playing live music. The Booza Ice Cream man in front of Ansa Hotel is not to be missed, as he never misses a chance to tease the customers with his funny tricks. 
How do I reach Pavilion Mall?
The light rail network connects the most popular tourist locations in the city. The Bukit Bintang station is two stops away from Imbi Station ( Berjaya Times Square shopping Mall). You can reach Sentral Station and Chinatown using the overhead light rail network which is very economical and efficient.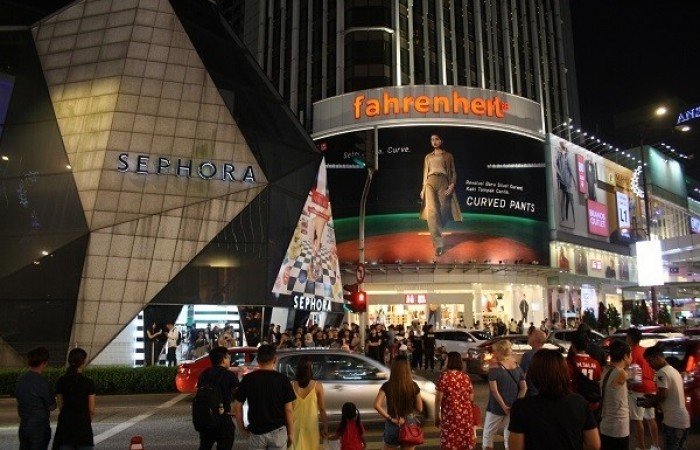 KL Attractions
A number of top-end shopping Malls are located right next to each other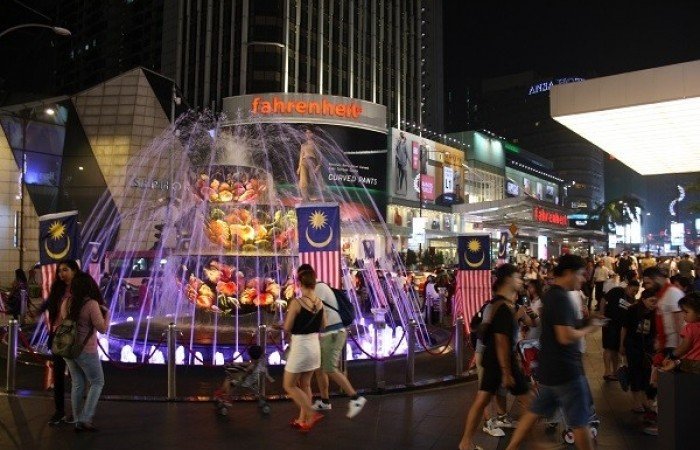 Places to go in Kl
Sephora,, Farenheit88 and Pavilion Mall are the main attractions in Bukit Bintang KL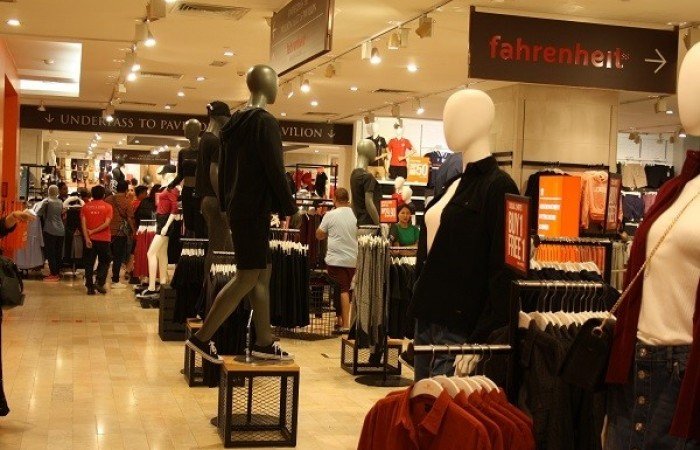 KL Attractions
Shop for local and foreign brands at Farenheit88. There are plenty of stores for kids toys and clothes.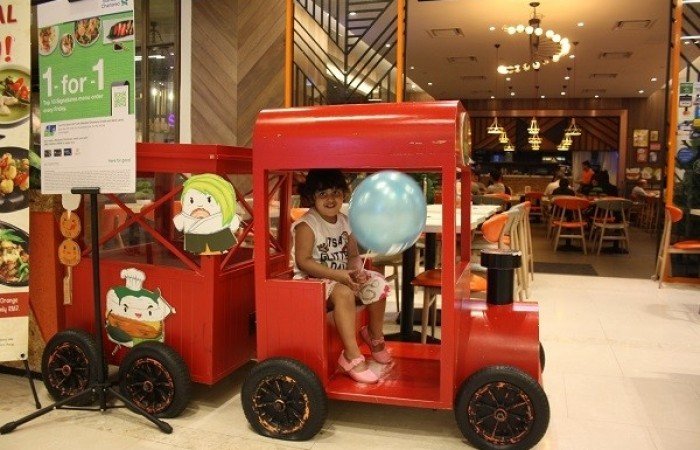 Places to go in KL
Rijj enjoying a ride at the basement of Pavilion Mall in KL
Restaurant on ground floor in Pavilion Mall
There are plenty of trendy restaurants and cafes in KL
Places to go in KL
Pavilion is the busiest malls with many trendy cafes, bars and international fast food chains.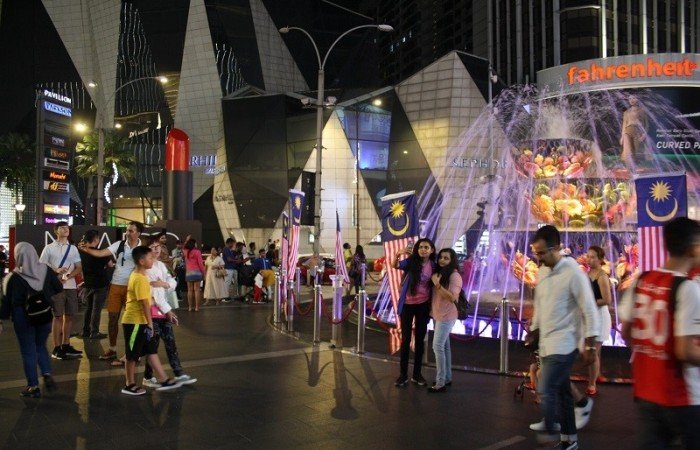 Places to visit in KL
Bukit Bintang has undergone massive renovations and offers a quality shopping experience for tourist.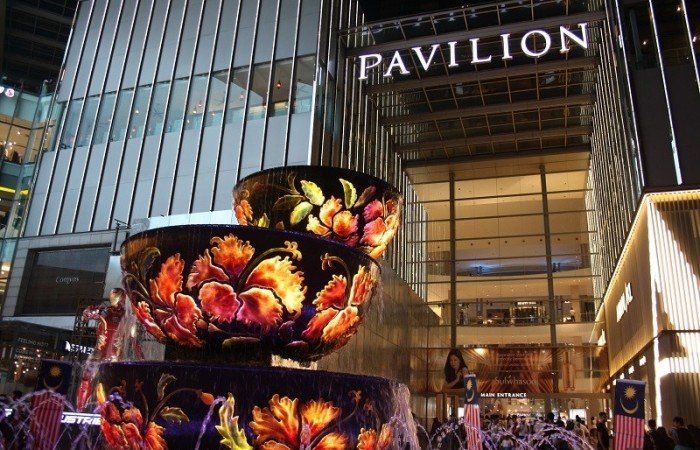 Places to visit in KL
The Pavilion Mall is a great place for high-end shopping in Bukit Bintang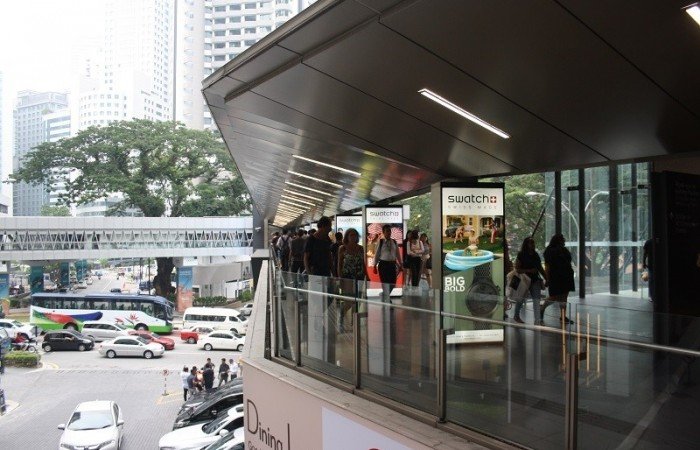 KL Attractions
Chulan Entrance a the Pavilion Shopping Mall
---
Some Cheap Hotels in Kuala Lumpur
C