Hostels are a popular choice for budget-conscious backpackers and working holiday visa travellers to Sydney Australia.  Summers (from October to December) brings a large number of holidaymakers and backpackers from around the world looking for cheap accommodation near the city. Sydney is one of the most expensive cities to stay, therefore, the choice of right accommodation is the first step to maximize your holiday fun by cutting down on accommodation costs. 
I have lived in Sydney for over 20 years and have prioritized suburbs based on easy access to transport, proximity to places of interest, nightlife and access to cheap food outlets. Here is pick on some of the best locations to stay for budget-conscious travellers. 
Location: Central City
This is historically the main hub of tourist attraction and watering hole for backpackers. YHA is centrally located across from Central Station. A number of backpackers hostels including Xbase hostels are located on Pitt Street which has easy access to cheap eat-outs in Korean, Thai and Chinese streets along Chinatown. With a strong presence of backpackers, there are a couple of popular clubs like Sidebar, Mr Bs and Club Exile etc. World Square is located in the same neighbourhood with a number of cafes, shopping, food court and grocery stores. 
Most popular hostels in downtown Central Station area are:
Wake Up Sydney Central - central location - Shared Dorms for $AUD 34
Sydney Central YHA - ideal location close to Chinatown Haymarket and Central Station - Shared Dorms for $AUD 36
Sydney Harbour YHA - close to Rocks, Circular Quay and Harbour Bridge
Secret Garden Backpackers - walking distance from Central Station - Redfern Station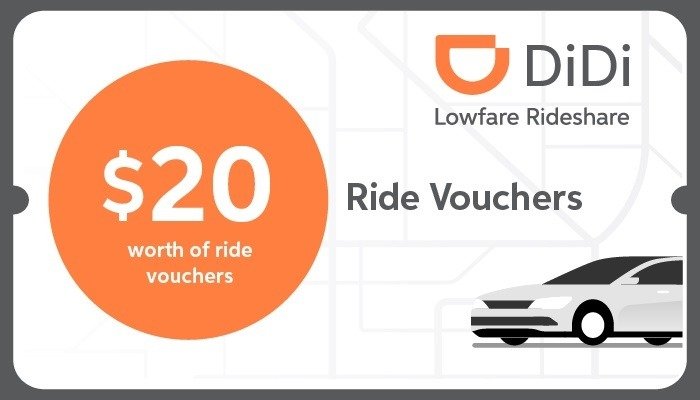 ---
Darlinghurst & Kings Cross
Distance from CBD: 1.5km
Darlinghurst is the central suburb and easily accessible from CBD, Kings Cross and Oxford Street. Hyde Park is a 15-20 minutes walk. The locality has predominantly terrace houses and some very expensive residential apartment complexes. A recent spate of vertical development has transformed this neighbourhood into a more residential area. A number of strip clubs and bars have closed down giving room to trendy cafes and restaurants. 
Vicotria street has a number of backpackers hotels that are easily accessible from Kings Cross Station. Mcleay Street, Bayswater Road and Darlinghurst road are more popular roads with a number of restaurants and bars. 
For proximity to the city, the rents are quite high and you are looking at A$500+ for a single bed, which will seem quite high if you do not have a full-time job or travelling on Budget. 
Popular Hostels in Kings Cross Includes
Funk House - close to nightlife in KingsCross / Darlinghurst and Oxford Street 20 minute walk to CBD
Backpackers HQ - ideal location in Nightlife Area of Kings Cross
Jolly Swagman Backpackers - Cheap and centrally located
---
Location: Central City
Gay and lesbian quarters in Sydney and the heart of nightlife cater to merrymakers all night long. You can find nice restaurants in adjoin Crown Street, Burke Street and Stanley Street. Oxford Street has lots of nice bars, nightclubs and restaurants that stay open till late. Reduced action in Kings Cross has pushed most of the venues closer to Oxford Street. Being central, Oxford street has easy access to Central Station, Chinatown, Hyde Park and Entertainment Quarters. 
Most of the hostel in this neighbourhood are located along Elizebeth Street in Surrey Hills which is very close to Central Station. 
On the southern side of Oxford street is Surrey Hill with a number of nice restaurants including Billy Kwong,  Long Grain, Spice I am, Marque, Bang Bang. Towards north Crown Street follows to Italian Quarters on Stanley Street and you can walk further down to trendy Woolloomooloo Wharf for high-end fine dining.
Popular hostel is 
Big Hostel - Cheap and ideally located close to Oxford Street. Plenty of cafes bars and restaurant
---
Location: (1km from Central Station)
This area is very popular with the University of Sydney and UTS students. Glebe is famous for student housing and a large number of young people who want to live quite close to the city prefer these neighbourhoods. Depending on the type of accommodation you can find affordable shared houses to renovated and quite an expensive apartment complexes. Recent property boom led to converting commercial space to lofts and high-end apartments with prices exceeding half and million dollars.
Glebe has a couple of backpackers' hostels as well and Glebe point road is popular for a wide range of restaurants ranging from Middle Eastern to Indian and Thai food. Some of the restaurants are priced for students and offer good quality food for very affordable prices. Broadway Shopping Centre is located right next to Glebe and you can follow King Street to funky Newtown which is only 15 minutes' walk from Glebe.
Popular hostels include
The Village Glebe - 2 km from City. Cheap affordable food and plenty of hotels and bars on Glebe Point Road
Glebe YHA- ideal location and cheap accommodation. 
---
Location: (0.5 km from Central Station)
Redfern has taken good 10 years to erase is a reputation for crime. Taxi drivers hesitated to pick fairs from this neighbourhood. These are things of the past now and old houses are now replaced with very trendy uptown apartment complex offering healthy and affordable accommodation options for people who want to like close to Central Station. Redfern train station is the first station moving out of the city and take around 2 min on a train from Central station. There are a couple of nice neighbourhood restaurants and bars in Redfern. However, its proximity to the city will force you to walk down to Central station, China town or Surry Hills.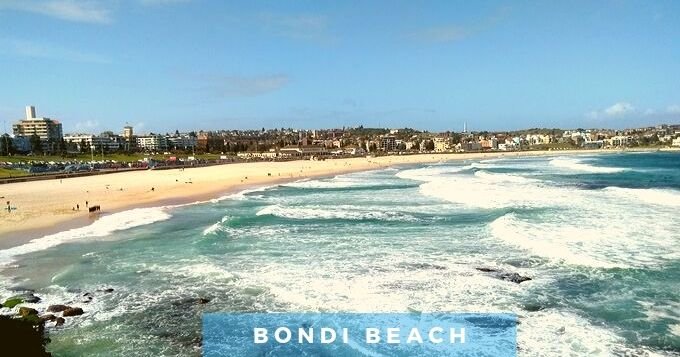 Bondi Beach- Clovelly-Bronte-Coogee-Maroubra
Location: (5km from the city) Beach neighbourhood - Eastern Suburbs
Bondi caters to a large number of young single population living in shared accommodation. The rents have gone up substantially in the last couple of years and price-conscious people have moved out to suburbs in the south of Sydney like Cronulla and Miranda. A direct train connection to Bondi Junction enables the people to get to Bondi from Cronulla in half an hour. Cronulla offers a similar beachside lifestyle with new development along the beach. Apartments are relatively cheap.
In Bondi, you will find plenty of backpacker's hostels and ads up for shared accommodation. Bondi is quite popular with young British, Irish and European backpackers. Lately, there is an increase in South American tourist staying in eastern suburbs.
Bronte and Clovelly are nestled between two popular Bondi and Coogee beaches. The average cab ride from Coogee to Bondi is 12 dollars. The bus service is pretty effective and popular with tourist. The nearest train station is Bondi Junction and people commute on other forms of public transport to move around. Bronte is popular with young single couples and as there is quite a mix of apartment complexes and houses.
Transportation is the main issue and during rush hours getting to the city can be quite challenging as main arterial roads are choked with traffic.  Bondi Junction is quite popular as this is a hub for train and buses and you can easily move around.
There is a huge Westfield at Bondi Junction catering to a rich population of Double Bay, Bellevue Hills and Eastern Suburbs. You can find a large number of designer shops and trendy stores catering to young and hype crowd living in and around Bondi Junction. Moving down Oxford street towards the city Centennial Park and Entertainment Quarters are easily accessible. If you are a sporting fan ANZ stadium is next doors to Entertainment Quarters.
Popular Bondi hostels include:
NOAHS Backpackers - Probably one of the oldest and cheapest places to crash with beach views and easy access to cafes/bars
Wakeup Bondi Beach - Shared dorms starting from $37
---
Randwick and Kingsford (4km from the city)
Randwick caters to the UNSW student population and you can find plenty of apartment complexes. The cost is reasonable as compared to apartments in the city. Coogee beach is an easily accessible and very popular destination in the summers. Anzac Parade and Main streets in Randwick including Avoca Street is lined with a variety of restaurants ranging from Indonesian, Japanese, Malay and Mexican.  Randwick has a large British, Irish and European population. Coogee Bay Hotel and Coogee Pavilion stay busy till late over the weekends. 
The problem with living in this area is that there is no train station and later in the night you will have to catch a taxi as buses do not run very late at night. A new tramline with open in late 2019 providing easy access to Kingsford and Randwick. 
---
Recommended services for travellers
OzasiaTraveller uses following search engines to book flights, hotels, hostels and other travel services. Check online to get the best deals. Advance bookings can save up to 40%.
OZ BOUND?
Packed your bags for a trip to the Land Downunder?