LOOKING are up for a long and adventurous drive through winding roads and lush green tea plantations and strawberry farms, you need to visit Cameron Highlands in Malaysia. Located 400 km Northeast of the city of Kuala Lumpur, Cameron Highlands it is easily accessible by a car or bus.
Driving to Cameron Highlands from Kuala Lumpur
If you are planning a trip from Kuala Lumpur to Cameron Highlands, its best to start early as the trip can take over 3hours. The driving distance from KL City to Cameron Highlands is approximately 150 km.
Follow E1 Freeway north of Kuala Lumpur towards Ipoh. For Cameron Highlands exit E1 and join 59 towards Tanah Rata. The roads get winding with tree plantations on both sides. Watch out for the incoming traffic as there are lots of buses on the road. You will see occasional hawker on the roadside selling durians and other tropical fruit. 
There is plenty of nice stopover on the way with fast-food chains, clean toilets and ablution rooms. Local food is available in the food courts which is very affordable. 
The road from the freeway exit at E1 to Tanah Rata can be a bit dangerous for inexperienced drivers. Make sure to drive carefully as a number of local bus drivers and trolly drivers drive very fast and can be dangerous at times. 
The two way road winds through small villages and the first stop along the way is Lata Eskander. Beautiful Waterfall at Lata Eskander makes it a great spot for a small break. There is a picnic area close to the waterfalls with a number of huts offering stay to the travellers. You can enjoy light refreshments, snacks or local fruit including durian at this beautiful location. 
---

Things to do in Genting Highlands?
Cameron Highlands is popular for tourist activities and offer a number of adventure trip and tours operated by local agencies. You can take a day trip through the tropical forest or go strawberry picking at a local farm. The region is famous for oversized beautiful butterflies and beetles that can be found preserved in frames as souvenirs. Take some time out to visit tea plantations and tea factories to learn about the process of making tea.
Tea Plantations at Cameron Highlands
---
If you are driving by yourself, on arrival you will find Tanah Rata to be reasonably build up with plenty of hotels, cafes and shops along the main street. The bus stop is located in the middle of the town with easy access to a number of places nearby. If your resort is located far from the bus station, local taxis are available at the bus stop. 
Tour booking operators and BOH tea plantation outlet is located on the main drag. You can book your tours for tropical adventures to explore local flora and fauna. Large size beetles and butterflies are unique to this region and are preserved and framed. These items are sold as souvenirs at the number of farm locations and stores throughout the region. 
Map of Cameron Highlands
---
Bharat tea plantation is one interesting offers daily tours of their plantation. 
Weekend Markets are held north of Tanah Rata where you can buy local produce and craft items manufactured locally in the region. On a clear day, the weekend markets are great fun and you will learn a lot about the local region and enjoy local fruit, juices and ice-creams.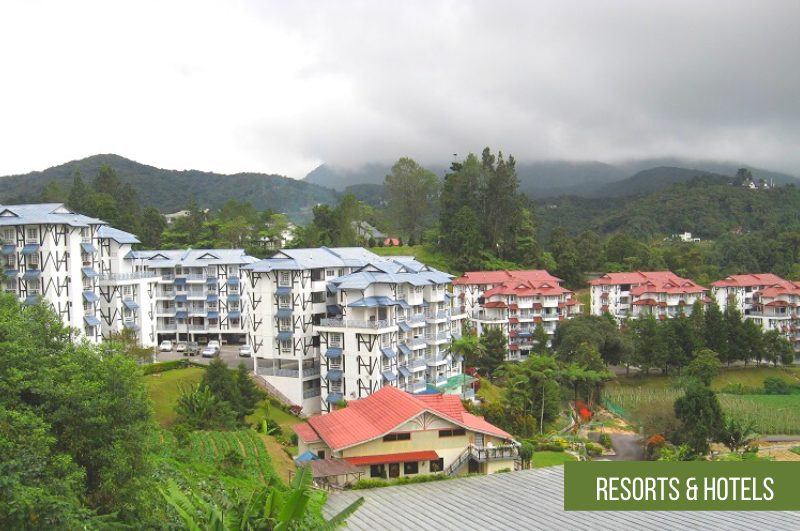 This part of Malaysia is famous for large insects and butterfly. Don't forget to visit butterfly farms near Tanah Rata. 
Take a trip to one of the tea plantation for a lazy and relaxed day of tea tasting and tea manufacturing in the region. To have a feel for village life in the region you can drive to Orang Asli village. The traditional people are living in their age-old huts and still follow the traditional lifestyle using blowpipes for hunting in the jungles. If you are staying overnight to go out for Night Market every Friday and Saturday. 
---
Where to stay in Cameron Highlands?
Cameron Highlands offers accommodation in all price ranges. Some of the high-end resorts like Cameron Highlands Resorts are popular with honeymooners people enjoying seeking a luxury stay in the region. Other notable places include:
Equatorial Cameron Highlands Kea Farm , Brinchang 39100, Malaysia
Parkland Hotel  No 45 Jalan Besar, Brinchang 39100, Malaysia
Cameron Highlands Resorts  By the Golf Course, Tanah Rata 39000, Malaysia
During my first visit to Cameron Highlands I stayed Cameron Highlands Resorts. The establishment captures the colonial history of this region in its tradition as well as decor. This resort is ideal for a special occasion, weddings or honeymoon Cameron Highlands. The resorts organize day tours to the Tea Plantations as well as Strawberry Farms. You can enjoy amazing local cuisine at the restaurants on the premises. 
Cameron Highlands Resort
---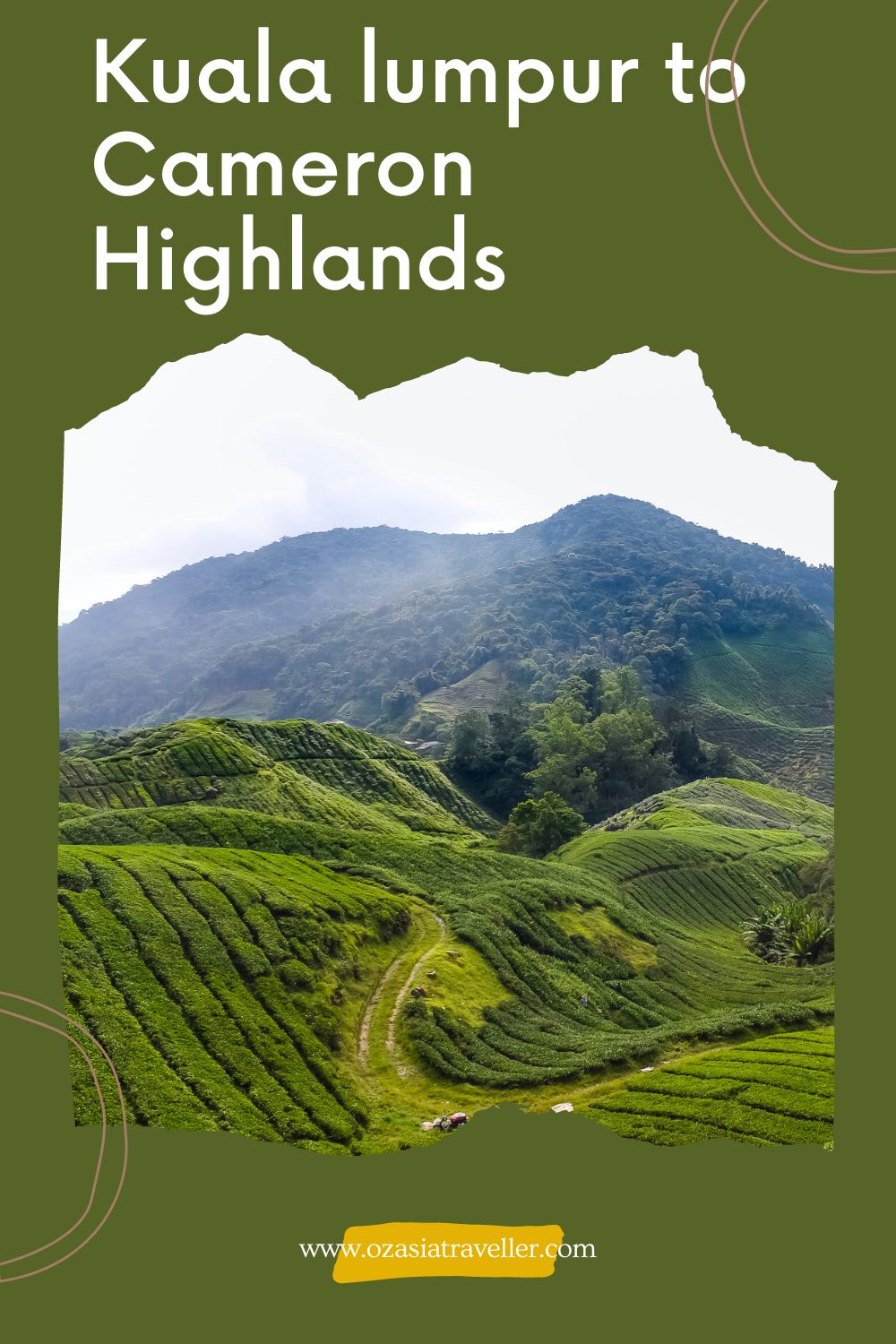 ---