Planning a Thredbo Skiing Trip?
How many ski resorts are there in Snowy Mountains NSW?
Snowy Mountains covers an area of 700,000 hectares and have a number of different ski resorts in the region. Charlotte Pass is one of the oldest established in 1964. Located at the altitude of 1765m, Charlotte Pass is one of the highest resorts in Australia. The Charlotte Pass is only accessible by Oversnow Transport. The residents at the resort park at Perishers Valley as the resort is not accessible by road transport.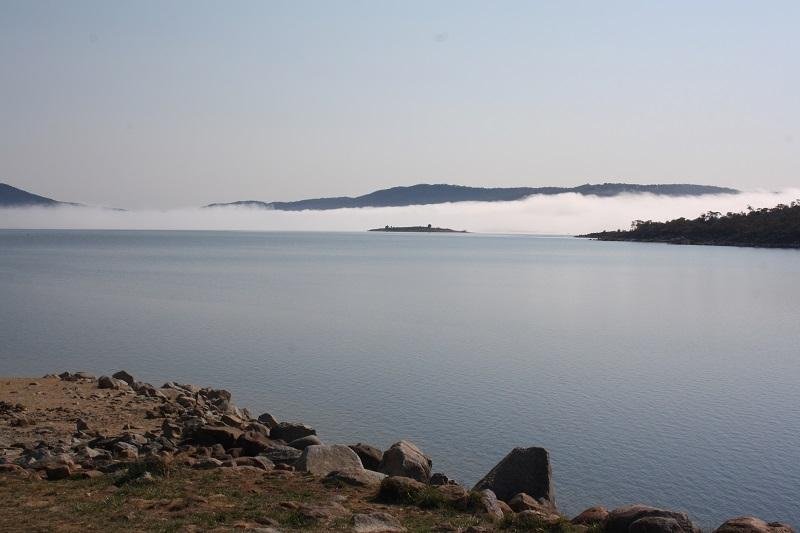 Beautiful views of Lake Jindabyne near Thredbo
---
Perishers Blue comprising of four alpine villages; Perishers Valley, Smiggins Valley, Blue Cow and Guthega. The resort has over 47 chairlifts and a ski-tube Alpine Railway. 
Thredbo Resort based in Thredbo Valley has the longest (5.6km) T-bar ski Run and Australia's Highest Ski Run. Thredbo is one of my favourite Ski Resorts with a beautiful Alpine Village overlooking the slopes of Mount Kosciuszko, the highest peak in Australia. 
Ski Rental Equipment Stores in Jindabyne
---
Thredbo is one of the most popular ski resorts covering an area of 500 hectares. Thredbo village has plenty of chalet-style accommodation catering to individuals and large groups. Advance booking means early-bird discounts on snow package that includes accommodation, ski pass and equipment rentals. 
Note:

If you do not plan to ski, the chairlift is a great way to enjoy the scenic beauty of Thredbo. Make sure to be dressed in parkas and headgear as the temperature can drop below zero degrees near the top station. 
Perishers Blue is the next in line with a ski train connecting various slopes and ski villages. Both Thredbo and Perishers are popular with families, as easy access to the slope means less time to commute and skipping large queues in the busy ski season. 
---
Accommodation in Thredbo, Snowy Mountains?
Check current promotions and snow packages line at thredbo.com.au or persiher.com.au. Online booking offers a wide range of services from weather report, snow cameras, ski packages etc.
Thredbo Village offers quality accommodation near the ski slopes
---
The best way to save time and $$ is to book accommodation near the ski resorts. There are a couple of restaurants, bars, and cafes in the Thredbo Village that will surely keep you busy and entertained after a long day on the slopes. Seasonal activities include live bands, concerts and entertainment for all age groups. 
The weekends attract large crowds and local bands play at the bars. Other amenities like a sports complex, medical centre and kids' play area are available in Thredbo Village. 
TIP

For budget-conscious travellers, Jindabyne and Cooma offer great accommodation options. The online downside is the driving distance in the morning and the road condition in case of heavy snows. The traffic can quickly build up in the early hours when people try to make it to the slopes. 
Jindabyne is a great place to stay at a driving distance from the slopes at Perishers Blue and Thredbo. There are a number of hotels and motels located along the main road. Ski Rentals are relatively cheaper in Thredbo.
Pre-booking for skiing equipment online is the cheapest way to save $$ and avoid long queues at the counter and ski rental stores. Most people book their ski-rental equipment from Sydney and pick it up from Jindabyne or Cooma.  This is the cheapest option to book skis and snowboards and ski outfits. 
Beautiful views of Chairlift in Thredbo
---
Night skiing is also popular at Thredbo. Check the website for more details on schedules, pricing and weather conditions. 
Annual Ski Pass is a great way to save for frequent visitors to the slopes during ski season.  With an annual pass, you can get discounts on rentals and accommodation at the Thredbo. 
Australia's highest cafe Eagles Nest is located on the top of Mount Kosciuszko which is the highest peak in Australia. The cafe can be accessed by a chairlift ( pass costs $37). Proper winter attire is necessary as the temperatures drop to zero degrees near the top and it is extremely windy as well. 
Eagles Nest Cafe - highest mountain hut in Australia on top of Mount Kosciuszko
---
Driving Distance from Sydney: 500km 5 hours driving time
Ski Resorts: Thredbo  - Perishers Blue - Smiggins Hole - Mount Selwyn Ski Resort - Charlotte Pass 
The National Park Entry fee is $25
Must visit: Eagles Nest, the Highest cafe in Australia located in Thredbo, Chairlift in Thredbo, Ski Train in Perishers Blue
Useful Information for travelling to Snowy Mountains and Ski Resorts NSW
If you are planning a visit to Thredbo or Perisher Blue for the first time there are a couple of points to keep in mind.
1. Proper winter clothing including ski jackets, parkas, gloves and caps etc, is a must as the temperature can dip below zero degrees at night. The daytime can be very sunny, therefore, carry sunscreen to avoid sunburns.  Renting clothing can be expensive at resorts. Pre-book your equipment from stores located in Jindabyne or Cooma to save $$. 
2. Ski Passes and chairlifts can be quite expensive for families. Make sure you do your research before you leave. For Thredbo Ski Lift Pass is $37. Even if you are not skiing you can catch the chairlift to Eagles Nest Cafe and enjoy some hot coffee while enjoying some amazing views from the cafe. 
3. Accommodation is very hard to find in peak snow season, especially over weekends. Book beforehand. Some of the ideal places to stay are Jindabyne and Cooma which are two cities around 45-60 km from Thredbo.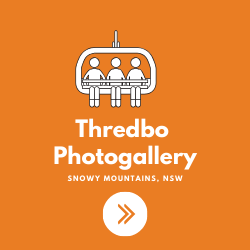 4. It will be quite difficult to cover both Perishers Blue and Thredbo in one day. Both places are located at some distance from each other. If you are not into skiing, Perishers Blue has a ski train taking you to various ski slopes. However, if you are staying at Jindabyne, you can book get a day pass in Thredbo and a day tour for Perishers Blue. 
5. If you are driving to Thredbo, you might need chains for your vehicle depending on the weather conditions. You can rent snow chains from ski shops and service stations on the way for $A25. It is a legal requirement to put chains on the wheels in Snowy Mountains. 
Useful Information

It is generally suggested to get a three-day pass as a package that would include equipment rental including chairlift pass and lessons etc. The deals are advertised on the relevant website for the various ski resort. 
I am not driving. How do visit Thredbo or Perisher Blue?
A great way to travel from Sydney is to book a tour from Sydney. Most day tours start at 11 pm at night and are a 5-hour drive to Thredbo. You will sleep on the bus. The day starts at Thredbo or Perishers Blue wherever you book the tour. You will have 7 hours of skiing or fun at Ski Resorts. These tours cover all expenses including transport, National Park's $25 fee, and dinner. However, you will be required to rent your own equipment and buy a life chair pass.  
---
Parka (Ski Jacket/Trouser): $20
Ski Rental: $40 per day
Helmet: $10 per day
Walking Boots: $10 per day
Daily Rental as a package: $80/day not including a ski Pass
Ski Rental Life Pass: $75-100/day