Ipoh is located around 250km north of Kuala Lumpur. The driving distance from Kuala Lumpur to Ipoh is around 2.5 hours using the freeway AH2 which connects Kuala Lumpur to some of the major cities in mainland Malaysia. I have undertaken several road trips from Kuala Lumpur to Ipoh and Cameroon Highland in last 3 years. The best way to enjoy these interesting destinations is to organize a minimum of two nights stay that will give you enough time to explore all areas of interest in these towns. 
Road trip from Kuala Lumpur and Ipoh
I had a great experience driving in Malaysia because of world-class road infrastructure connecting major cities in Malaysia. There are plenty of stopovers along the way of offering clean cafes, restaurants, service stations and praying areas for Muslims. I normally stopover for a cup of hot steaming tea Tarek and some local deep-fried snacks. Most stopovers, however, have fast-food chains like Macdonlands and KFC. Therefore, for more adventurous I suggest renting a from KL City or International Terminal at KLIA or KLIA2. 
If driving is not your style you can hop on one of many intercity bus services. Travelling by bus is probably the cheapest way to travel within Malaysia and first choice by budget-conscious travellers. KL Sentral or BTS Terminal is a place to find intercity buses. Most bookings can be made online, that can save time and $$. 
Distance from KL: 200 km
Driving Time: 2.5 hours
Attractions: 
Lost World of Tambun

Perak Cave Temple

Kellys Castle

Tempurung Cave
Weather: 30c
Average Hotels: 3 Star $35 / 5 Star $ 500
Useful Tip
If you prefer to drive, be aware that traffic is not as regulated as in western countries and you will find occasional speeding drivers on the road. Try to stay in the middle land and leave the far right lane for overtaking. There are plenty of bike riders on the road that uses far left lane on the freeways. Be mindful of speeding bike riders as well. 
.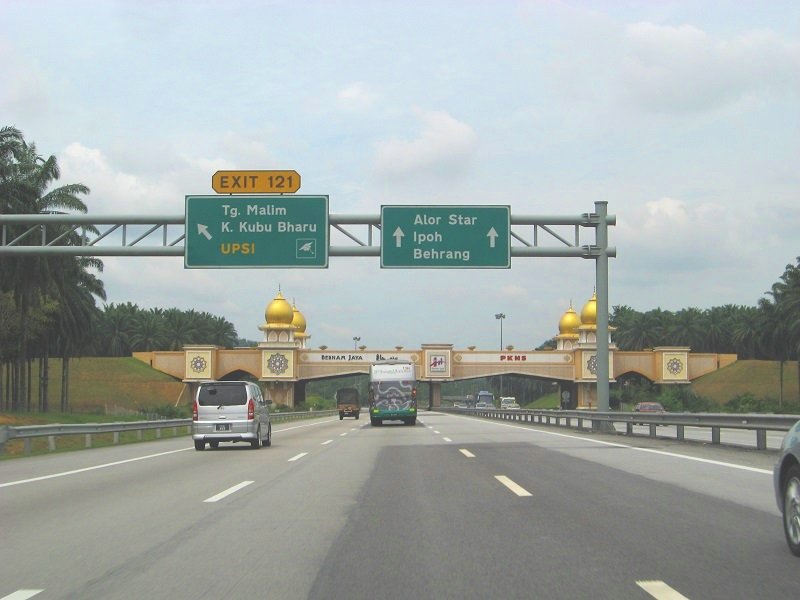 Driving from Kuala Lumpur to Ipoh
---
One benefit of driving on the freeways in Malaysia is the number of amazing service area located almost every 20-30 km on the freeway. You can find a clean sitting area, a food court with Malaysian and continental meals under RM 10. International food chains like Macdonalds and KFC are very common as well. All stopovers are had mosques, toilets and ablution (and shower) areas for Muslim travellers. During my road trips, I stopped at these rest areas for tea Tarek and light snacks. 
Stopovers while driving from KL to Ipoh 
---
Arriving at Lost World of Tambun Theme Park in Ipoh
My last visit to Ipoh was a day trip to Lost World of Tambun, a Sunway Theme Park with plenty to do for the entire family. I booked the tickets online through Klook  as over the counters prices for International travellers is 40% more expensive. It is suggested to book your tickets online, which can save substantial time on a busy weekend or a pubic holiday where queues at the entrance can be very long.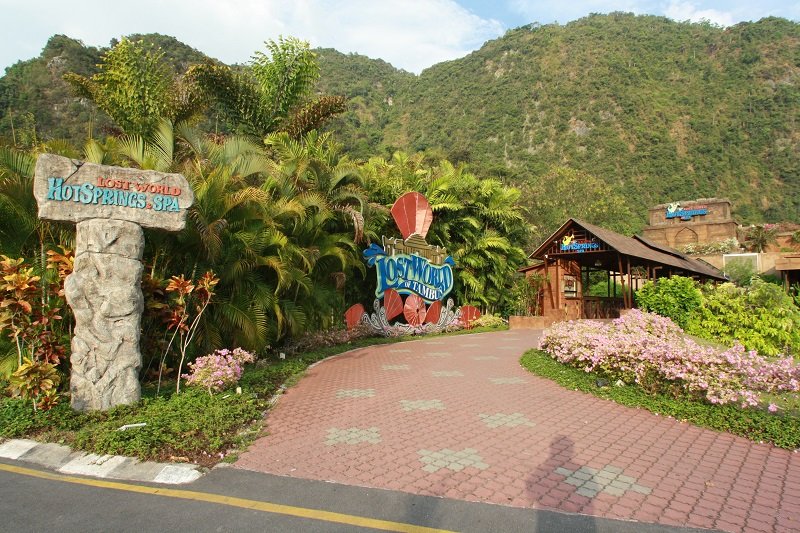 Entrance to Lost World of Tambun and Hot Spas
---
You can avoid queuing for the tickets on the weekends where this park attracts large crowds. Be sure to carry you swim gear, extra clothing, towels and sunscreen.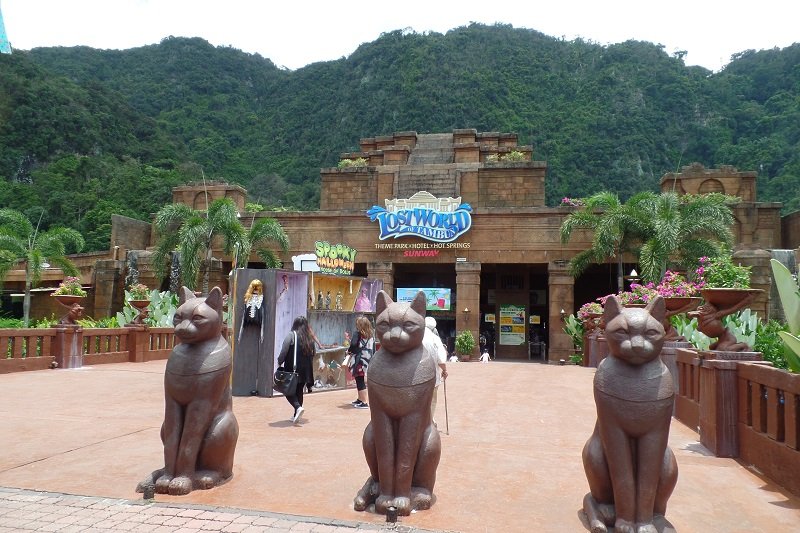 Entrance to the Lost World of Tambun
---
The Lost World of Tumbun Theme Park is ideally located close to the main freeway entrance into Ipoh City. The city centre area is located 10km from the Theme Park. The Sunway Hotel is located adjacent to the theme park. Normally, the hotel booking comes with free access to the theme Park. This is a great option if you travelling with elderly people or kids. The easy access to hotel on a hot summer day can be a luxury. 
There are couple of shopping malls located very close to the park and you can find Starbucks and fast-food outlets. Driving from Lost World of Tumbun to the City Center you will observe a large number of buildings made during the colonial era. Ipoh enjoyed an economic boom in early last century due to discovery of tin in the region. 
Zoo at Lost World of Tambun
---
Outskirts of Ipoh is hilly and is popular for rock climbing and trekking. There are a couple of popular cave temples which are worth visiting if you like exploring places of worship. Kek Long Tong Cave Temple, Sam Poh Tong Cave Temple and Lin Seng Tong Temple are some of the popular temples located in Ipoh. 
Enjoy Hot Spas at Lost World of Tambun
---
Some resorts in Ipoh are also popular for natural hot spas and offer 5-Star luxury breaks over the weekend.
Check out rates for Banjaran Hot Springs Retreat Online with HotelsCombined .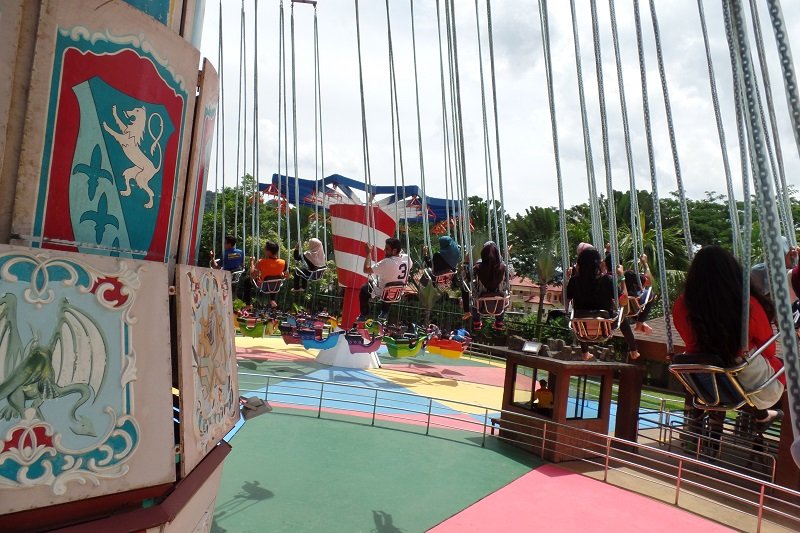 Joyrides at Lost World of Tambun
---
I stop when entering the park is the thrill rides located close to the entrance. There is an air-conditioned sitting area, cafes and change room located close to the entrance gates. The entry ticket to the park includes access to the rides. Some attractions such as the cave of terror etc have an entry fee of RM 5.
If you plan to enjoy the massive wave generator in the water park, it is advised to rent a float with RM 25 deposit. Make sure to return them before the closing time to claim the deposit. You children should have a life safety jacket or float as the wave generator can get very choppy in the deep end.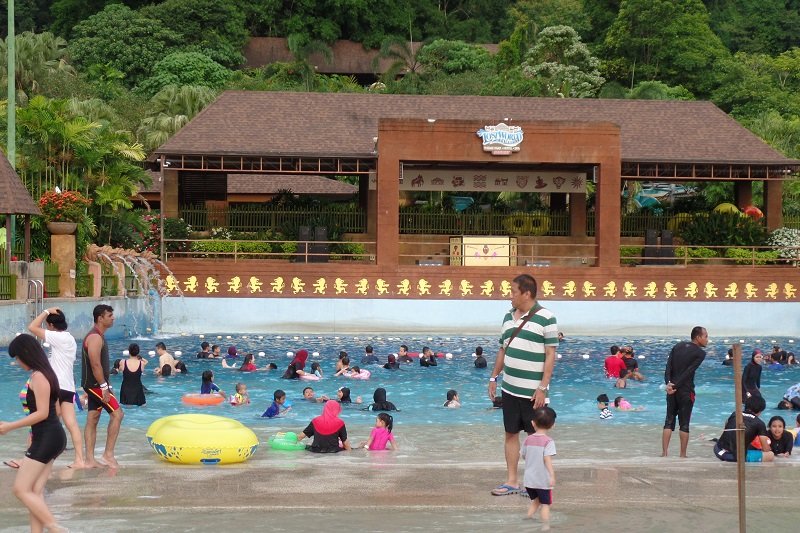 Wave Generator at Lost World of Tambun
---
As you walk along the park you will explore some amazing wildlife in the Tiger Kingdom and the Hippo Kingdom. For the elderly people and kids, a free train service operates connecting various part of the park.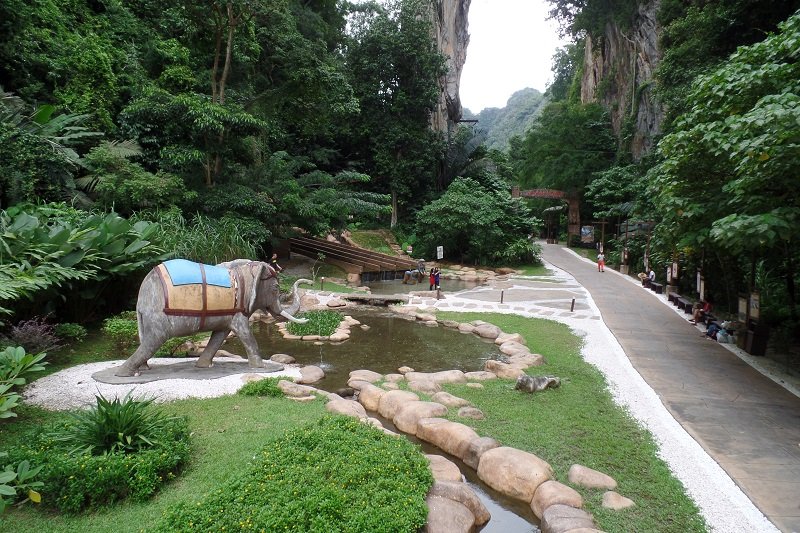 Tin Mining history at Lost World of Tambun
---
The weekend can be quite busy therefore, I suggest to visit this park midday to enjoy most of the rides and avoid long queues on the rides. The water park has a large wave generator. You will be required to rent a float for RM25 which should be returned by 5 pm to claim the deposit. If you only want to enjoy the water park and hot spas, you will have plenty of time to splash around in various pools including hot spas.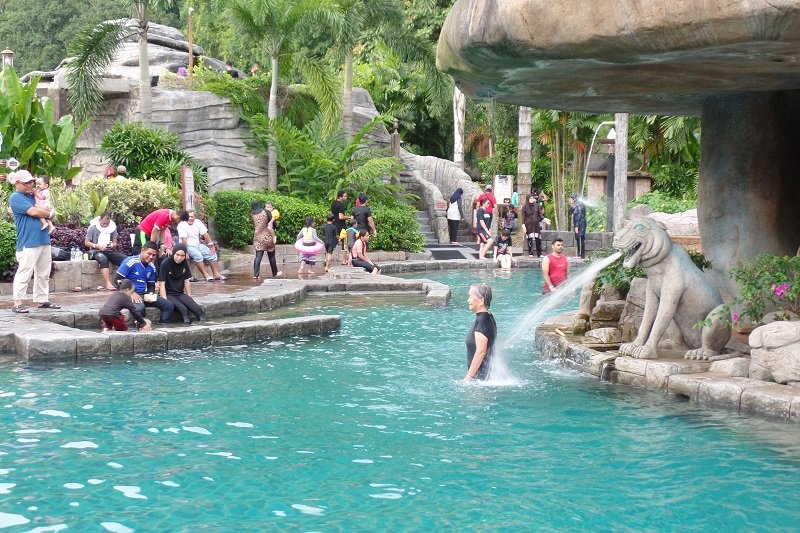 Hot Spas at Lost World of Tambun
---
An interesting experience at Lost World of Tambun is to enjoy local tea at a cafe carved out of Kart formation rocks typical of Ipoh Region. The cafe is located between Tiger World and the Hippo Kingdom. There are some models of tin mining in the region which used to be a popular commercial activity at the beginning of the century.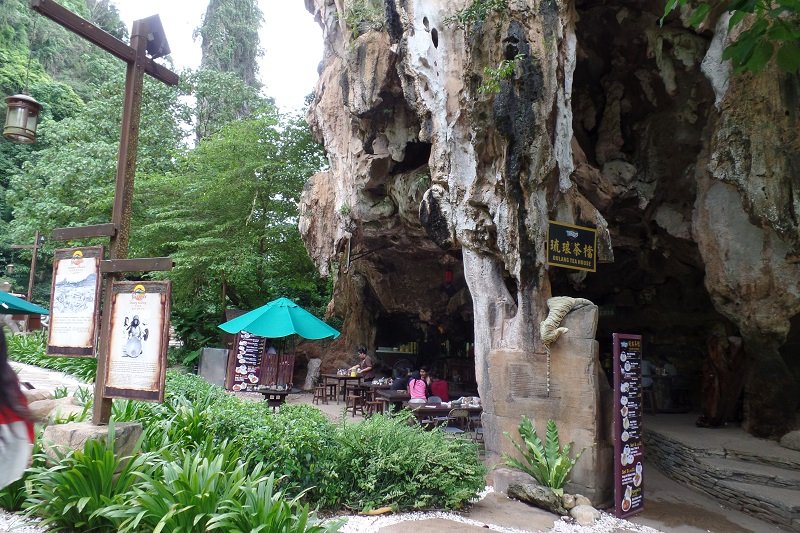 An interesting Cafe at Lost World of Tambun
---
Useful Tip
I visited the hots spas at night and stayed in the steamed caves till midnight. This was a very enjoyable experience. The best way to explore all these facilities in the Lost World of Tambun, I highly recommend booking the Sunway Hotel adjacent to the Park. All the guests at the hotel have free access to the park. Therefore, buying a weekend package will be the best option. 
.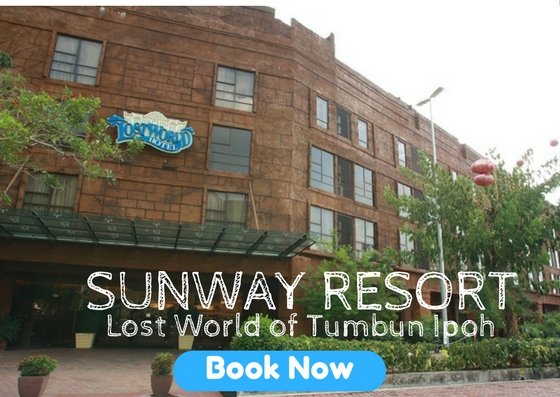 Staying at Kinta Waterfront Hotel in Ipoh
On one of my road trips, while returning from Lumut and Pangkor Island in Perak, I stayed at Kinta Waterfront Hotel in Ipoh . This is a nice 4-Star hotel with great service and comfort close to the major places of interest in the city including the Greentown Area. This area is popular for bars, restaurants and food hawkers who operate till late hours of the night. The midweek room rates were under US$50  per night including breakfast. This hotel has a roof-top swimming pool commanding great views of Ipoh City.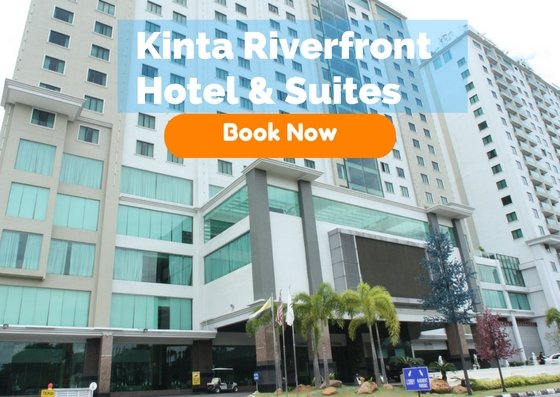 Where to eat in Ipoh
Greentown is the centre of nightlife with plenty of classy restaurants and bars. One interesting venue to hang out for late-night dinner is Healy Mac's Irish Pub. Enjoy excellent live music, good crowd and lively atmosphere. Healy's Mac serves typical pub dishes including pizzas, fish and chips and great steaks. The drink selection is wide. With great ambience and impressive food, you are sure to spend a couple of hours at this interesting spot. 
Other nice restaurants in the neighbourhood include 
Greentown Dim Sum Cafe
Old Town White Coffee
Berlin's Beer House
Other popular eat out along Jalan Raja Ekram include:
Lou Wong Bean Sprout Chicken
Funny Mountain Soybean
Pusing Public Seafood Restaurant
There are several streets of nice karaoke bars, clubs, and pubs. The atmosphere is quite lively and the places stay open till late. There is also plenty of street food available if you want to explore local dishes in the area.  
Nightlife in Ipoh
Our hotel reception suggested SOS nightclub in the downtown of the city. The venue is great and attracts young population. There is a live dance performance until 4 am. The cover charge is approximately RM100. The experience, however, is world-class. I was surprised to find local Malay and Chinese crowds are heavy drinkers as most reserved tables would require you to buy a large tumbler of beer (2.5 litres) which was an interesting observation for this sleepy town. 
Places to visit around Ipoh
1. Lumut and Pangkor Island
Next day we decided to drive down to LUMUT as coastal town some 40 minutes drive from IPOH. Pangkor Island  is quite close to this area and very popular with tourists for water sports. Pangkor Island resort is one of the best resorts in the area with private jet boats to pick you up from the Lumut jetty. I enjoyed the local food and drive around the city centre. The area is great for a day or two. Other interesting places to stay in the Swiss Garden Resort and Spa . 
2.Taiping
Taiping is a beautiful colonial town with well preserved colonial building and remnants of the heyday of tin mining in the region. Taiping Lake has amazing views surrounded by massive Angsana trees with branches touching the ground. This city is an ideal location for a day trip from Ipoh. Taiping Zoo is a popular attraction in town which is known for breeding rare species of animals in the region. 
3. Cameroon Highlands
Cameroon Highlands is one hour drive from Ipoh. The region is a hilly area popular for colonial style resorts, strawberry farms and tea plantations. It is recommended to spend a day or two in Cameroon Highlands to enjoy all the attractions as a return one day trip from Ipoh or Kuala Lumpur will be too hectic. Stop at Lata Eskender, halfway between Ipoh and Cameroon Highlands to enjoy waterfalls and taste some local fruit including Durian. 
Other Places of interest in Ipoh
Ipoh also has a large Indian community and Little India has a number of South Indian Entries, clothing and gift stores. The area is a little run down and gets busy on the weekends and public holidays. 
The public parks in the centre of the city are very lively with plenty of people playing sports and spending time outside. The administrative buildings and mosques are very well designed.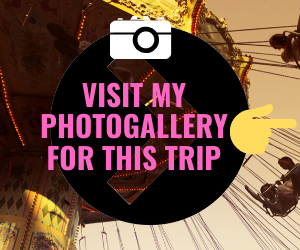 Pin it to Read Later!!