Ready for your next adventure in NSW?
Wow! we are heading into summer and the weather is getting warmer every day. With the Christmas holiday season around the corner, it's time to start planning for your next holiday destination.

If international travel is off your list for time being, exploring NSW is a great option for a family or solo holiday.

NSW is one of the most diverse states in Australia with plenty of amazing destinations ranging from small coastal towns to heritage locations in the mountains. There is plenty of quality accommodation available in all price ranges.

Useful Information for Overseas Visitors

If you are just arriving in Sydney from overseas, here is a check-list of essentials if you are planning to time in Sydney
Save $$$ on hotel Bookings with Booking.com
Driving Time from Sydney
Wollongong: 1 Hour
The Entrance: 1 Hour
Newcastle: 1.5 Hours
Port Stephens: 1.5 Hours
Forster & Tuncurry : 3 Hours
Jervis Bay: 3 Hours
I love beautiful Coastal Towns
Twin Towns of Toukley and The Entrance offers a pleasant retreat for Sydney siders escaping the crowded beaches and humdrum city life.

The drive from Sydney to the Entrance and over to Nelson Bay takes you along some breathtaking views and beautiful coastal towns with plenty of outdoor activities including fishing, watersports, and boating. Forster is one of all-time favorite NSW coastal towns attracting large crowds in summer.

South Coast offers an equally enjoyable outdoor adventure with a giant blowhole at Kiama, and beautiful coastal views of the Shoalhaven region stretching all the way to Merimbula Region. Batemans's Bay, Mollymook, and Ulladulla are popular stopovers along the way.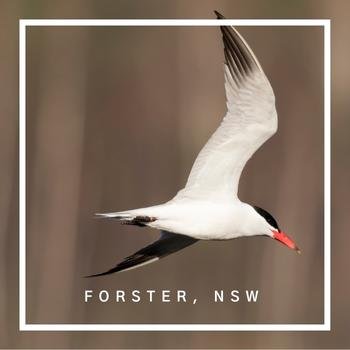 The twin towns of Forester and Tuncurry attract large crowds in summer. The serene waterfront is ideal for SUP, kayaking, and swimming. Forster is a great location for outdoor lovers with plenty of walkways and interesting places to explore in the hinterland.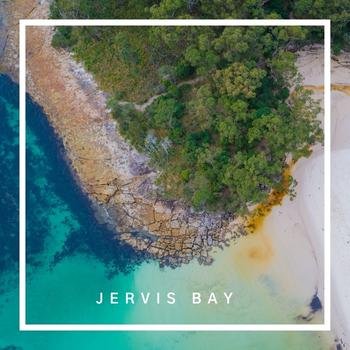 Explore amazing walks in Booderee National Parks and the beautiful towns of Huskisson, Vicentia, Callala Bay, and Currong. Jervis is popular for fishing and Whale Watching Tours.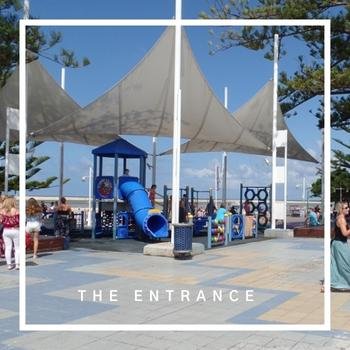 Ideal for a laid back family holiday. Feed the pelicans or enjoy boating or kayaking in the shallow waters near the bridge. A very popular location with families.
I love mountains and national parks
Keep the
Blue Mountains region
on your list for this year. Scenic World in Katoomba is the epicenter of tourist activities in the region with the world's steepest incline, a cable car, and tropical rainforest.
A number of walking treks in the region take you to hidden spots with waterfalls and rapids.
Alternatively, enjoy the laid-back towns of Leura, Wentworth Falls, and Black Heath.
Barrington Tops is another amazing adventure in the National Parks of New South Wales.
Mount Kurangai National Park near Sydney and Boudi Boudi National Park in the Jervis Bay area are great locations for outdoor lovers.
Hunter Valley Wine Tours is a great way to explore some of the best Vineyards in NSW. The region is a one-hour drive from the city of Sydney. The main town in Hunter Valley is Cessnock which has a number of restaurants and other services.

Hunter Valley Botanic Garden is another popular attraction in the region. It is best to explore the region by self-drive or a guided tour. A number of tour operators provide guided wine and dine tours to the region, which is a great way to explore the area.

Southern Highlands is also popular for its vineyards and unique dining experience. The region is home to Artemis Wines and Centennial Wines located between Mittagong and Berrima which are popular weekend retreats for many Sydney siders.
Featured Destination in NSW
Jervis Bay, NSW
Jervis Bay Area is one of the most popular destinations for weekend breaks from Sydney. Most attractions in the region can be best enjoyed in 2-3 days, therefore, book in advance for tours and accommodation in summer as the weekends can be very busy in the holiday season.
Beaches at Jervis have the whitest sands and blue waters that make it a unique destination in NSW. With plenty of camping space available, the area is an ideal destination for a camping trip.
Huskisson is a popular spot for water sports and Whale Watching Tours, while Booderee National park has a number of walking tracks and lookouts.
Make sure to keep Jervis bay on list for this summer !!!
Read more