In this part, I am exploring most popular tourist attractions in Kuala Lumpur located at the outskirts of the city of Kuala Lumpur. You are planning to spend a day in Kuala Lumpur and planning to visit some of the best places in the time you have. I have selected places that will appeal to both solo traveller as well as family travellers to Kuala Lumpur. 
Kuala Lumpur city has great public transport comprising buses, trains, light rail and taxis. Public transport (light rails network) is very cheap as compared to catching taxis. However, my experience is that renting a car and driving in Kuala Lumpur is the most convenient way to explore more and save time, as public transport can be crowded and time-consuming in the day time.
Most places of interest in Kuala Lumpur are easily accessible by public transport as they are located with hundred kilometres of the Kuala Lumpur city. Depending on how many days you are spending in Kuala Lumpur, I have outlined several interesting itineraries. 
Best things to do in Kuala Lumpur Malaysia
Some of the interesting places like Batu Caves, Genting Highlands and Tropicale Colmar are located at less than 1.5-hours driving distance from Kuala Lumpur. This makes these locations a great destination for a day trip from Kuala Lumpur City.
Genting Highlands is one of my favourite locations to visit near Kuala Lumpur. Genting Highlands attracts large crowds over the weekends and public holidays and is a must-visit destination for the entire family.
Booking your hotel in Kuala Lumpur
If you are planning a trip to Genting Highlands, book your accommodation and activities in advance to obtain over 40% discounts. Walk-in rates at most hotels in Malaysia are normally higher than the rates you can get online. I normally book through Agoda Network online. I suggest a 14-day advance purchase where you can get added benefits like free parking, breakfast or pay on arrival options etc. Compare Cheapest Rates for Genting Highlands Hotels online .
I have tried to compile a comprehensive list of the Best Things to do in Kuala Lumpur as well as the best attractions for kids and families in Kuala Lumpur City. 
Here is a list of some of the most popular tourist attractions at the outskirts of Kuala Lumpur City
Historical Attractions around Kuala Lumpur
Malaysia has seen decades of Europen Rule in the last couple of centuries and the remnants of Portuguese and Dutch Occupation can bee is seen in the City of Melaka which is located at 100km south of Kuala Lumpur.  The old part of the city is declared as the UNESCO heritage area with important landmarks at Fort Famosa, Stadthuys, St. Pauls Cathedral and Jonker Walk area which is the heart of tourist activity in this interesting part of Malaysia.
Melaka makes an ideal location for a day trip. A day booking of a taxi from Kuala Lumpur can cost around RM 400.
Historical Places of interest in Kuala Lumpur City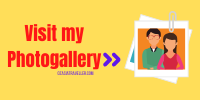 Planning your visit and not sure what to do in Kuala Lumpur?
PIN IT TO READ LATER!!!