Bukit Bintang is the heart of tourist activities in Kuala Lumpur. The famous food street Jalan Alor is located in Bukit Bintang and is a must-visit location for food lovers. The food stalls and restaurants stay open until the early hours of the morning. Changkat is the heart of the nightlife with a number of sports bars and clubs. A visit to Kuala Lumpur is incomplete without visiting these locations. 
Exploring Jalan Alor in Bukit Bintang
With recent redevelopment and upgrade of facilities in Bukit Bintang is easily accessible by light rail and other modes of public transport in the city. I prefer to stay in Bukit Bintang area because of ease of access to shopping malls, massage parlours, bars and 24-hour cafes. Bukit Bintang station is easily accessible from Sentral Station using light rail. The train passes through Jalan Imbi and lies on the same track as Bukit Nanas and Chow kit. 
Jalan Alor is has a number of Thai and Malay and Chinese Restaurant specializing in seafood cooked in different styles. Popular restaurants are Wang Ah Wah Restaurant, San Cheui Yan and Hong Heng. I always enjoy grilled chicken wings served at 9 Jalan Alor. Try stay chicken beef and chicken on skewers grilled on a massive grill. Local dishes are served under 10-15RM. Seafood prices vary depending on the weight and price of the day. Steamed, grilled and stir-fried seafood dishes are quite popular with most visitors. You can enjoy other local delights like tropical fruit juices, ice creams and steamed seafood on sticks. 
Most popular Tours in Kuala Lumpur
Busy Restaurants in Jalan Alor at night time
Book Ansa Hotel in the heart of Bukit Bintang
Jalan Alor in Day time
Changkat Bukit Bintang & Jalan Ramlee
Changkat Walk is located adjacent to Jalan Alor and is the heart of nightlife in Bukit Bintang. A number of popular bars like Whisky Bar, Movida, Opium, The Rabbit Hole, Healy's Mac and Changkat Sports Bar. The area is lit with life at night time with hundreds of fun lovers crowding to packed bars. The noise level is high at night time with live music played in most bars. Popular Malay restaurant Bijan Bar and Restaurant  is located at the end of Changkat Walk.
In Changkat Bukit Bintang there are over 30 venues right next to each other and are equally packed with plenty of European Tourist. You might witness an occasional brawl between intoxicated merry-makers, which can be a source of entertainment for on-lookers. These matters are quicky hushed as tourist police patrol these areas regularly and it is quite safe to walk around at night time.  
Jalan Ramlee goes along Sungei Wang Plaza and has a number of modern restaurants, international food chains and bars. This area is more classy is quite packed with tourist almost every day of the week. If you like to enjoy continental food in KL, Jalan Ramlee is the hotspot. Walk along this busy street to explore fancy venues like Retro club, Oblique Club and Passion. 
Massage Parlours in Bukit Bintang
Changkat Walk is crowded with busy massage parlours and foot spas. An average of 45-minute foot massage costs around 30RM. Some cheap hotels are located on Changkat with air-conditioned rooms under 80RM per night.  I visit Zen Element Holistic Health Spa is a good establishment with professional staff and a great relaxing atmosphere. 
Massage parlours are a popular attraction in Bukit Bintang. With a huge influx of tourist in this part of the town, Bukit Bintang is also notorious for "sex tourism". You can find a number of girls and ladyboys walking the street. The massage parlours, however, are popular with families and provide foot massage and all body massage services under 60RM for an hour. 
Kuala Lumpur has hot and humid weather and a good food massage at the end of the night is sure to give you a great relaxing sleep. 
Where to stay in Bukit Bintang 
I stayed at Mesui Boutique Hotel, Hotel Istana and Parkroyal Serviced Apartments located walking distance from Changkat Walk. Pisco Bar is located right next to Mesui Hotel. There are a couple of 24 hours of cafes and restaurants located in the same street where you can find Malay food throughout the night.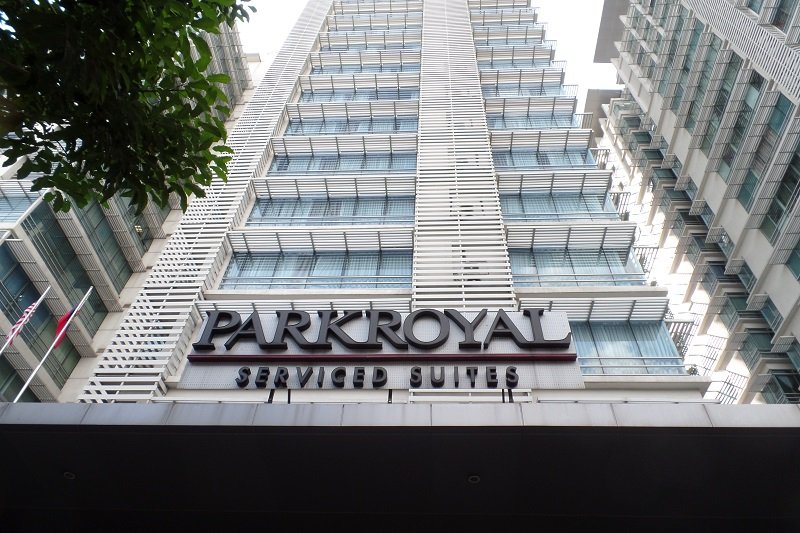 Parkroyal Serviced Apartment  offers 5-star facilities for families in the heart of Bukit Bintang. Enjoy one and two-bedroom serviced apartments with rooftop pool, breakfast, business lounge and kids play area. Other places I stayed in the neighbourhood include the Istana Hotel.
My favourite hotel when travelling alone to Kuala Lumpur is Mesui Hotel , located on the side street to Park Royal. This boutique hotel great service around 120RM per night. The staff is very friendly and helpful. A new cafe and restaurant opened up right next to the hotel making it easier to get food round the clock. 
Planning to stay in Bukit Bintang?
Find the best hotel deals online...