Planning a budget holiday to Kuala Lumpur City?
I have stayed in all the main localities of Kuala Lumpur in the last couple of years. For visitors, it is ideal to stay in a central location in the city to have easy access to most places of interest and save $$ on transport. For backpackers and budget-conscious travellers, Bukit Bintang, Masjid India and Chinatown are some of the popular locations to find hotels in Kuala Lumpur.  
In this article, I have explored some cheap budget hotels in Kuala Lumpur which I stayed at during my solo travels to Kuala Lumpur. My preferences for choosing a hotel include:
User reviews on the online platform (usually Agoda.com)
Availability of parking
Breakfast options
Access to public transport - train station
Restaurants in the neighbourhood
Major attractions in the neighbourhood 
Secure locker in the room
Room size
If you are not driving in Kuala Lumpur light rail network in Kuala Lumpur is a very economical and efficient way to commute to some of the major tourist locations in the city. I normally rent a car from the airport  and prefer to explore Kuala Lumpur by driving. Some areas like Genting Highlands, Putrajaya, Klang Valley etc are quite far from the Kuala Lumpur CBD. Driving is most efficient in terms of saving time. 
Disclaimer
The opinion expressed in this article is my own. The reviews are coming out of my personal experience of staying at these hotels during my various visits to Kuala Lumpur. 
Looking for a cheap hotel in Kuala Lumpur?
Cheap hotels in Kuala Lumpur
Agoda Rating: 7.8/10  Ozasiatraveller Rating: 4/5 
Average daily rate: $30 per night
Benefits of staying at Pacific Central Market
Easy access to Central Market 
Easy access to KL Central
Walking distance from Petaling Street
Walking distance from Restaurants, Shopping, ATMs and public Transport 
The Pacific Express is a cheap hotel ideally located in front of the central market providing easy access to shopping areas including Petaling Street as well as Little India. If you are keen to explore the heart of Kuala Lumpur Old City, this is a great spot as you can easily catch buses to any part of KL as well as the rest of Malaysia. Most of the places of interest in the city are easily accessible on foot including KL Central Market, KL Central Park and Markeka Square. 
This hotel is ideal for the traveller who wants to enjoy the hustle and bustle of downtown Kuala Lumpur and does not want to spend too much on transport and eating out. You will find hundreds of reasonably priced restaurants in this neighbourhood. 
---
Search for Best Experiences in KL with Klook
---
 Citin Masjid Jamek another budget hotel in Kuala Lumpur   
Agoda Rating: 7.2/10    Ozasiatraveller Rating 3.5/5
Location: Masjid India Area
Average Daily rate: $25 per night
Planning on travelling light? Citin Masjid Jamek is another cheap Hotel in Kuala Lumpur located at a central location in the city with easy access to a number of touristy places. I recommend this budget hotel for its cleanliness, easy access and reasonable daily rates. Citin Masjid Jamek is a very basic hotel with a clean room and easy access to public transport. The hotel does not have a swimming pool or parking. The hotel is located very close to Petaling Street, Sri Maha Mariamman Temple, Central Market and other places of attraction in KL. 
This cheap budget hotel in Kuala Lumpur is highly recommended for single and budget travellers. 
---
 Prescott Hotel, Bukit Bintang - Prescott Hotel (new name)
77 Jalan Changkat Thambi Dolah, Off Jalan Pudu-Bukit Bintang 55100
During my stay at Furama Bukit Bintang, I explored some cheap budget hotels in the neighbourhoods of Pudu and Bukit Bintang. There is plenty of cheap budget and boutique hotels located in the side streets around Berjaya Times Square Shopping Mall and Low Yat Plaza. 
Belief Hotel was a great find as this budget hotel is ideally located at the border of the Bukit Bintang and Pudu area. This hotel is situated exactly opposite Furama Bukit Bintang and within walking distance of Berjaya Times Square as well as other shopping areas in Bukit Bintang.
The average Tariff per day for a double room is less than RM 80 including breakfast. The rooms are clean with very little noise from the neighbourhood. 
CHECK THE LATEST RATES ONLINE WITH AGODA
Prescott Hotel  - Former Beltif Hotel Bukit Bintang
---
The rooms are furnished with basic amenities. The premises are well maintained and air-conditioners, as well as hot water heaters, are installed. The breakfast is quite basic and available from 6 pm to 10 pm. 
If you are planning to stay on a budget and want to explore the city, I highly recommend this hotel. A number of cheap eat-outs are located around the corner including Chinese, Malay and Indian restaurants.  
---
Mesui Hotel Bukit Bintang, a Boutique Budget Hotel in Kuala Lumpur
I explored this budget boutique hotel in Kuala Lumpur during my stay at Park Royal Serviced Apartments in the heart of Kuala Lumpur City. Mesui Hotel is a small but very well-maintained property located within walking distance from Park Royal and Istana Hotel.
I have stayed at this property over 5 times and enjoyed the friendliness of the staff and great service as well as the comfort of living in a clean room with easy access to Changkat, Jalan Alor and all the shopping areas in Bukit Bintang. 
The best reason for staying at Mesui is its proximity to Changkat (popular for nightclubs and bars), Jalan Alor, Jalan Ramlee and Pavilion Mall. 
I highly recommend this property to budget-conscious single travellers or families who want to stay at a central location in Bukit Bintang. 
Advance booking online with Agoda can fetch a price as low as RM 100 per night.
Here are pictures from my recent stay at Mesui Hotel in Bukit Bintang.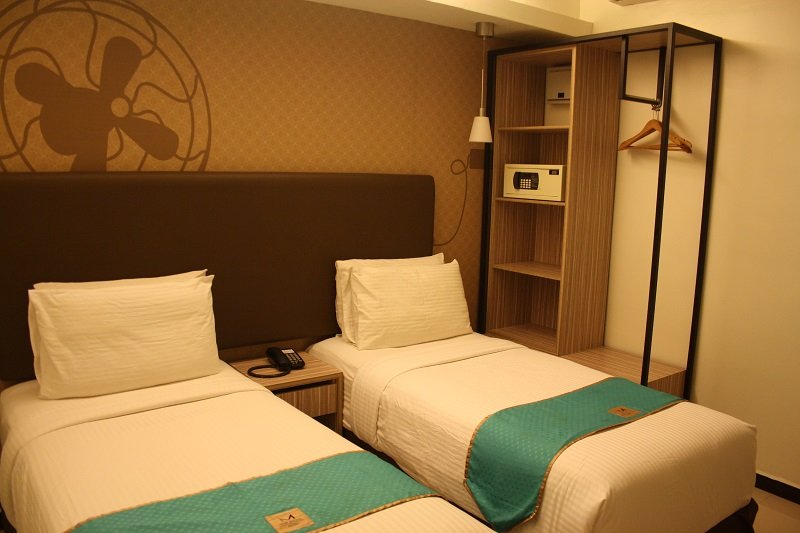 ---
Revo Packers (Bukit Bintang) - Backpackers Hostel in Bukit Bintang
258, Jalan Changkat Thambi Dollah, Pudu, 55100 Kuala 
A newly made budget hostel located across from Furama Hotel at Changkat Thambi Dollah offers budget bunks and beds are a very reasonable cost. The premises are well maintained offering basic amenities including wide-open sitting spaces, free wifi, shared dorms and separate rooms under 80RM.
This is definitely a great choice if you need a cheap budget hotel to crash into or have an extended stay at a very low price. The place has a number of cheap Chinese restaurants and Nasi Khandar cafes around the corner. The neighbourhood of Pudu adjacent to the property is home to a number of cheap eat-outs. 
The nearest train station is Jalan Imbi. Berjaya Times Square Shopping Mall and Low Yat electronic Malls are within walking distance from Revo Packers. 
I highly recommend this location for budget-conscious travellers and people looking for a cheap but quality hotel in Kuala Lumpur. 
---
Capsule Transit Airport Hotel - KLIA2
Running short on time between your flights and looking for the cheapest accommodation in KLIA2. Crash at the Capsule Transit Airport hotels which offers you 4-6-8 hour time slots to book a single or double capsule. This is a great budget place to crash if you want to avoid the hassle of catching public transport to the city for a day or want to stay at the airport in between your flights. 
The premises are well-maintained and the pods are furnished with clean crisp sheets, lamps and very basic amenities. You can use the shared toilet and sitting space. Locker storage space is also available for rental. 
I have used this cheap budget accommodation almost ten times in the last three years and have saved time and $$.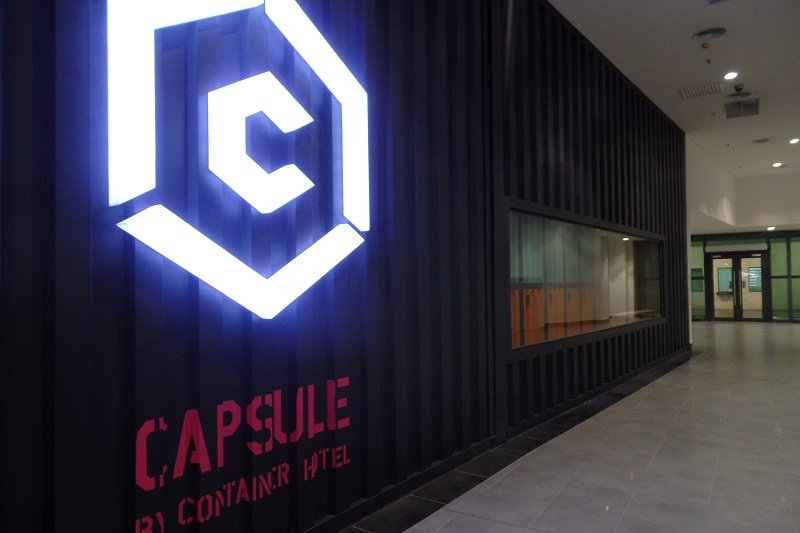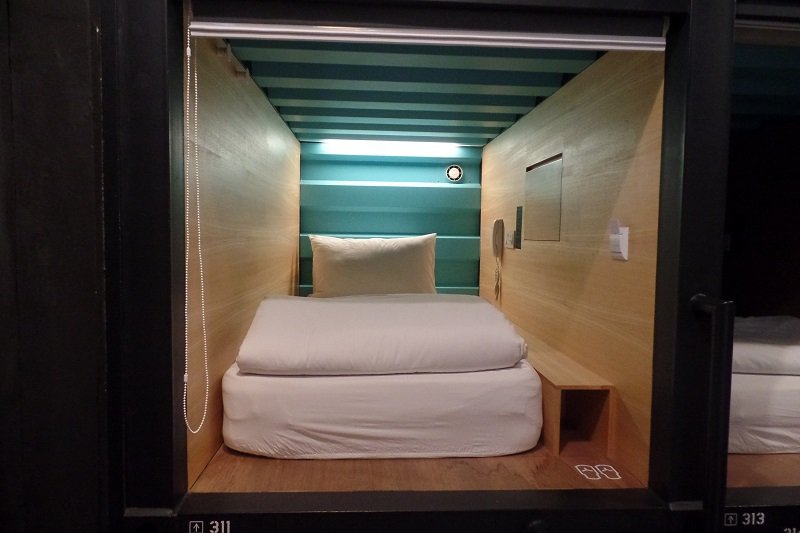 ---
 Travelodge City Center (Chinatown)
Travelodge is the best find of 2022 when staying in Kuala Lumpur for a week in the month of July. The property is ideally located right in front of the Central Market and Kasturi Walk, providing easy access to bus terminals and Masjid India Light Rail Station. Chinatown and Petaling Street are also around the corner, therefore, making this location ideal for exploring the old part of the town on foot. 
The basic rates start from RM 130+ for a deluxe room. Advance booking online through Agoda.com can fetch better rates. I always book through Agoda to avail myself of cashback deals and get authentic reviews. My VIP status gets me over a 15% discount on top of average room rates. 
The premises provide a car park on the property next door. This costs RM 10 per night. The reception area provides coffee and drinks and a sitting area for studying or using your laptop. The rooms are clean and well-maintained.
If you want to enjoy a budget stay at a very central location in town, I highly recommend this property. Places to interest nearby include:
1. Chinatown and cafes on Jalan Petaling
2. Kasturi Walk and the Central Market
3. Merdeka Square
4. Masjid India and a number of restaurants in the vicinity
---
Avenue J Hotel in Central Market Area
This is another interesting hotel I discovered during my stay in Kuala Lumpur in July 2022. The location of this hotel is ideal as it is located just behind the central market. Therefore, there is very easy access to the most popular places of interest in the old part of Kuala Lumpur.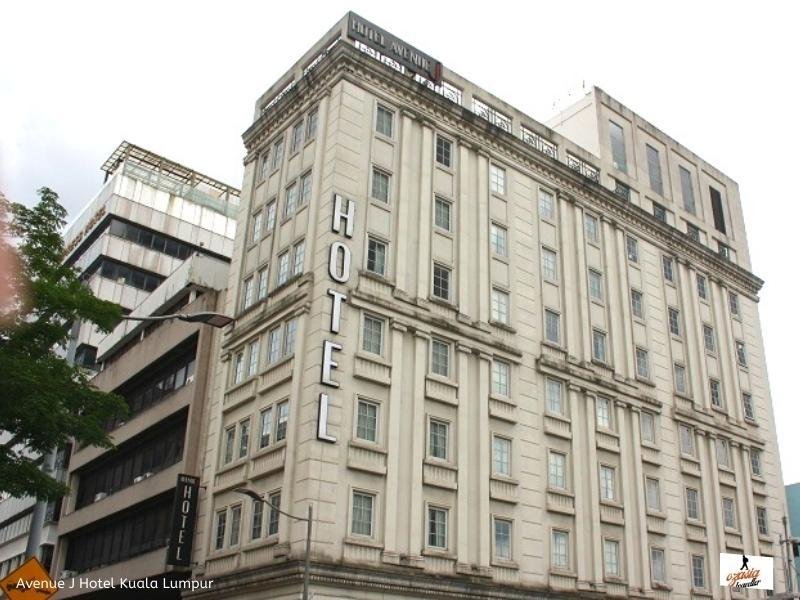 There are plenty of nice eateries, cafes, bars and restaurants located along Kasturi Walk, Masjid India, Jalan Petaling and Brickfields are which all easily accessible on foot. 
The hotel is very well maintained with clean rooms equipped with all basic amenities. The Merdeka Square is just around the corner and Abus Samad Building was visible from my room. The area around Masjid India has undergone a massive restoration and there are beautiful walkways with wall murals. 
You can get the walk-in price of RM 100 for a deluxe room with shower, tv and air-con. The rooms are immaculate and I believe this is the cheapest hotel I have stayed in for RM 100 in Kuala Lumpur with such nice facilities. 
There is also an underground car park for RM 10 (extra) per night. The only caveat was that breakfast was too basic. I suggest having your breakfast in one of the many cafes very close to the hotel.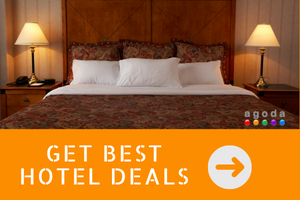 Places of interest nearby include:
Merdeka Square
Chinatown
Masjid India
Brickfields
Masjid Negara
Islamic Art Museum   
---
 More places to explore in Kuala Lumpur with Ozasiatraveller 
Get Best Airfares to Kuala Lumpur WayAwayPlus
---
Pin it to Read Later!