Nelson Bay and Port Stephen are great destinations for a relaxed as well as adventurous holiday if you are travelling with kids. The regions boast of longest sand dunes in Australia and 10-mile beach where you can indulge in plenty of tours and activities run all throughout the year. 
Exploring Port Nelson and Port Stephens
How to get to Port Nelson?
Nelson Bay is 2 hours drive from Sydney. The area is easily accessible from Pacific Highway. Follow the signs to Port Nelson after passing Newcastle exit on Pacific Coast Highway. The driving distance to Port Nelson from Newcastle city is approximately 50km. 
This region is popular for plenty of outdoor sports and activities and there is plenty of accommodation available in all prices ranges. The winding road to Port Nelson takes you through Port Stephen, Port Anna, Salamander Bay and Soldiers Point. All these locations offer a wide range of accommodation ranging from backpackers hostels to furnished apartments. 
Travelling with kids I booked Mantra Aqua Apartments in Nelson Bay. Booking in advance through Agoda, you can get great deals. Two bedrooms Apartment ranges from $180 with access to hot water pool and spa. The property is ideally located at five minutes walk to the waterfront. Main shopping area including cafes, restaurants and Woolworths is located at walking distance as well.
Hotel Sale!
Save up to 30%* + Flexible booking policies + Free Cancellation + Wi-Fi Inclusive Oaks Hotels, Australia  
Check Rates Now
.
There are plenty of mid-range motels and serviced apartments available in the vicinity of Port Nelson and Fingle Bay.  
 Things to do in Port Nelson
Port Nelson Offers plenty of activities for families throughout the year. The Marina area has a number of chartered tour operators who conduct Whale Watching Tours, Fishing Tours, Lunch Cruises and Customized tours based on your group size and interest.  
For less adventurous there kayaking, paddle boats and water activities near the waterfront area adjacent to the Marina. Because of its location, Port Nelson is a popular destination for people interested in fishing and bringing their own boats to the area.
Sand Dunes at Port Stephens
Port Stephens has the longest stretch of sand dunes in Australia, providing an amazing opportunity for sand dune safaris, camel rides, horse riding and quad bikes. Leave early as the crowds build up quickly around weekends and school holidays. These experiences can be easily booked online by following this link. 
Sand Dune Safari at Port Stephens
---
A camel rides costs around $20, while a Sand Dune Safari costs around $20 and $15 for board rental to slide down the dunes. Make sure are dressed up casually, as climbing up and down the dunes can be hectic. The experience is absolutely enjoyable and is great fun with kids and family. 
Camel Safaris at Port Stephens 
---
Whale watching charters at Port Nelson
---
Another interesting experience is a shark ray and stingray encounter at Irukandji Reserve where sharks and stingrays are kept in massive reservoirs. The guest is given a chance to put on waders and get into the water with these fascinating creatures. This place is a great learning experience for kids and adults alike.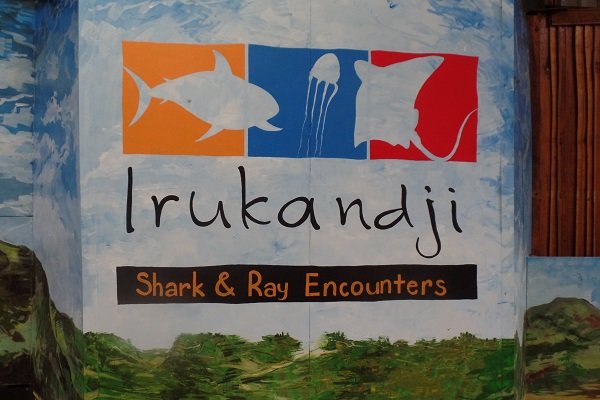 Shark and Sting Ray Encounters
---
Planning to stay at Nelson Bay?
Compare the best hotel rates online.
PIN IT TO READ LATER!!