Kuala Lumpur Offers a wide range of activities for families as well as for solo travelers. A great way to save time is to plan your list of activities and things to do in Kuala Lumpur before you arrive. There are hundreds of "Best things to do in Kuala Lumpur Malaysia" and "Places to visit in Kuala Lumpur" guidelines available online.
I have traveled extensively across Kuala Lumpur City and here is a checklist of some of the "Must-do activities" during your trip to Kuala Lumpur City. I have personally explored these places a number of times and all the pictures are taken during my visit to these interesting places in Kuala Lumpur city and its surrounding areas. 
Note: A City-guide or a brochure can also be obtained from the KLIA, Information Centers in the City as well as your hotel tour desks. 
Kuala Lumpur attracts large crowds over school holidays and important events, therefore, advanced Hotel Booking In Kuala Lumpur , tours, and Cheap flights mean substantial savings $$. 
---
Most Popular Tourist activities in Kuala Lumpur
Kuala Lumpur offers great attractions for the entire family. Whether you want to enjoy the local cuisine, indulge in a shopping spree, or dance the night away on the dance floor, there is something to do for everyone. I have put together some of my favorite activities and things to do in Kuala Lumpur  with families.
The best way to enjoy these attractions is to book the tours in advance as last minutes prices can be high and you will not be able to get special discounts. I recommend booking your tours in Kuala Lumpur through Klook . Klook teams up with the best tour operators in Kuala Lumpur City and provides a comprehensive list of activities and attractions in Kuala Lumpur.
Here are some of the best places to visit in Kuala Lumpur during your stay in Malaysia 
1. Sunway Lagoon Kuala Lumpur
Location Type: Theme Park for families
Time Required: Full-Day activities
Distance from KL cITY area: 25 Minutes
Tickets Price Adult (international travelers): 165 RM +
Attractions: Amusement Park, Water Park, Wildlife Park, Scream Park, Extreme Park, Lost Lagoon.
Book Online: Sunway Tickets

Planning a family holiday in Kuala Lumpur Malaysia? Enjoy a full day of fun at Sunway Lagoon Park with crazy wild rides in the water park and heart-pumping full action-adventure rides in Scream Park and Extreme Park. A two-day pass, a week pass, or an annual pass can also be bought online. 
Sunway Lagoon is a great place to hold group activities sessions and birthday parties. A five-star resort hotel and shopping mall next to the lagoon makes it an ideal place to stay for a weekend. Check the prices online: Sunway Lagoon

Book online to save $$. Klook offers the best prices. 
---

---
2. Central Market (Pasar Sanai)
Location Type: Traditional Market
Attractions: Kasturi Walk, Petaling Street, Masjid India, KL Sentral, Museum of Islamic History
Recommended Tours:  Private Ten Wonders Tour of Kuala Lumpur

Want to take a dive into history? Walkthrough a 100-year-old market exploring local artifacts, wares, clothing, souvenirs, perfumes, and batik (print cloth)

KL Central Mark is one of my favorite locations and there is always something to buy from so many interesting shops. Some of the historical buildings including Merdeka Square are within walking distance of the central market. 

My favorite restaurant "Precious Old China Restaurant" Nyonya is located on the first floor. (Read More) The food court including other cafes like Old Town Coffee is also located within the building of the Central Market. 
---
Where to stay near Central Market and Masjid India?
In July 2022 during my last visit to Kuala Lumpur, I stayed to stayed at two amazing hotels near the Central Market:
Avenue J Hotel  - located just behind the Central Market RM 115 per night
Travelodge  located across the road from the central Market  RM 140 per night
Both of these properties are very well maintained and offer very reasonable rates for staying within walking distance of most major places of attractions in the City Center. 
---

---
2. Kuala Lumpur Bird Park
Location Type: Kuala Lumpur Bird Park
Time Required: 1.5-2 Hours
Distance from KL: 20min Walking distance from KL Sentral
Tickets Price Adult (international travelers): 63 RM / Child: 42 RM
Attractions: KL Bird Park,
Other attractions nearby: Butterfly Park, KL Parklands, Islamic History Museum
Book ticket online: KL Bird Park Entry Ticket Online

KL Bird park offers the largest covered Aviary in Asia with over 2000 international birds. The park is an absolute delight for bird and nature lovers and a great learning experience for children. Covering an area of 20 acres, the park is divided into different zones and mini-aviaries. Walkthrough the various sections of the Park exploring the birds in their natural habitat. 


---

3. Berjaya Times Square Shopping Mall - Kuala Lumpur
Location Type: Berjaya Times Square
Attractions for Children: Indoor Theme Park, Kids Play Area
Places of interest nearby: Plaza Low Yat (electronics market), Jalan Ramlee, Changkat
Explore PhotoGallery

Berjaya Shopping center is a mid-range shopping center with plenty of shopping choices in the multi-story complex. The shops cater to all price ranges. The first two floors have international and expensive brands. The rest of the floors have women's clothing, gifts, wares, electronics, etc.

Money changers operate on the ground floor. This Shopping Mall is adjacent to the Times Square Hotel with an exit door opening into the ground floor of the Shopping Mall. Because of its location, this hotel is quite popular with Middle Eastern Honeymooners. 


OzAsitraveller Recommended hotels in this area include: Furama Hotel Bukit Bintang, Hotel Melia, Berjaya Times Square Hotel
---
---

4. Petronas Tower, KLCC Park, KLCC Suria Shopping Mall
Location Type: Petronas Tower, KLCC Park, KLCC Suria 
Attractions for Children: Petronas Observation Deck, Aquarium


KLCC is a must-visit location in the Golden Triangle. KLCC is the heart of financial and business activities in Kuala Lumpur and has some of the best hotels, shopping, and restaurants.
Petronas Twin Tower is probably the most photographed and visited location in Malaysia. Petronas is an iconic symbol of  Malaysia's economic growth and prosperity.

KLCC Suria is a high-end shopping mall adjacent to the Petronas Twin Tower. The complex has a number of international brands and a very buy food court on the second floor. The ground floor exit leads to an oasis in the concrete jungle, KLCC Park which is a popular hangout for families and joggers alike. 
KL Aquaria is located under the Petronas Twin Towers. There is also a food court under Petronas Twin Tower. 

Popular hotels in the area include Mandarin Oriental, Traders by Shangrila, Grand Hyatt, Concorde Hotel & Fraser Suite amongst others. 

Overhead walkways connect most parts of KLCC to major hotels and shopping areas. Other places of interest in KLCC include Menara KL and KL mini zoo.  
---
5. Bukit Bintang, Changkat, Jalan Alor and Jalan Ramlee
Location Type: Shopping, Food Street, Bars & Nightlife
Shopping Malls: Fahrenheit 88, Pavilion, H&M, Sungei Wang, Sephora

Bukit Bintang is a heart of tourist activities with a number of quality shopping malls, hundreds of restaurants, massage places, bars, and nightclubs. 

Jalan Alor is a great place to explore street food in an open setting during the evening. Explore Malay, Chinese, and Thai seafood dishes cooked in a variety of local styles. 

Just round the corners are massage & reflexology places that stay open till late in the morning. Changkat Bukit Bintang is a great place to hang out over the weekend with bars and venues playing live music 

Strategically located hotels include Mesui (3 Star Boutique Hotel), Parkroyal Serviced Apartments (5 Star), Izumi Hotel, Soleil Hotel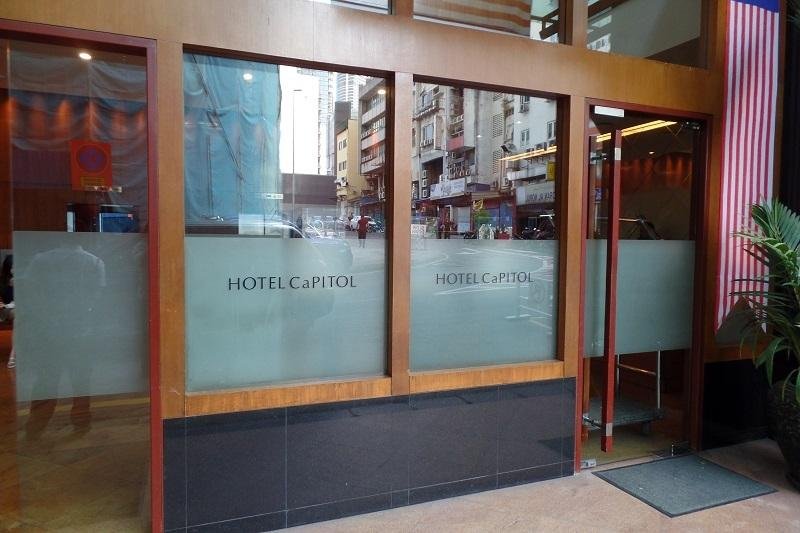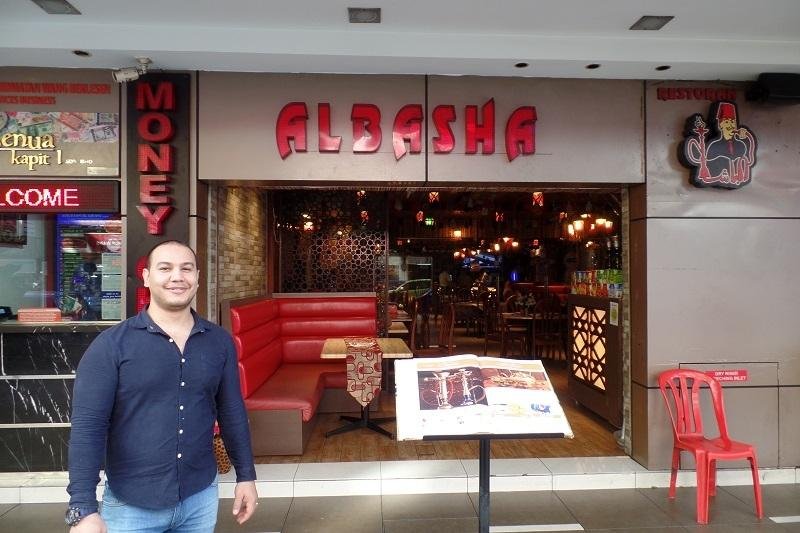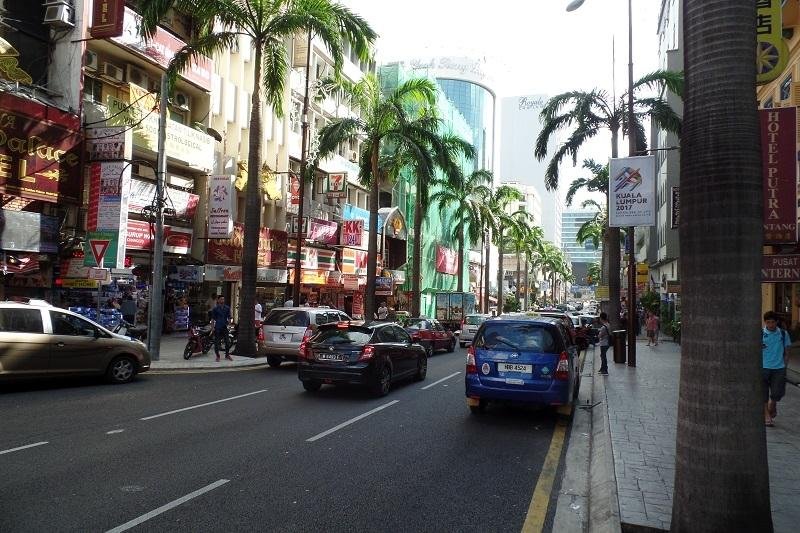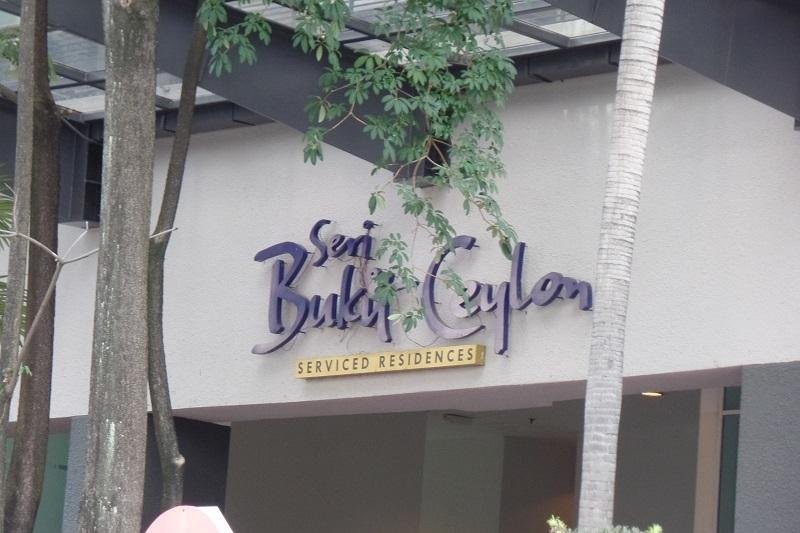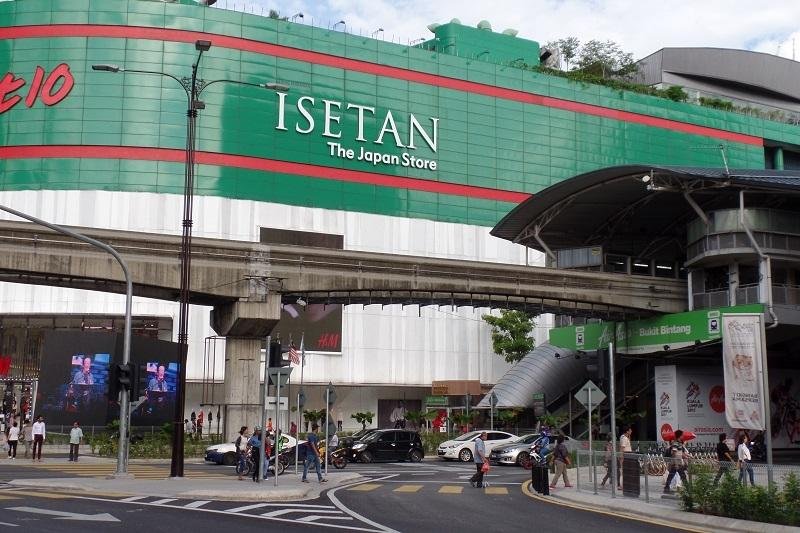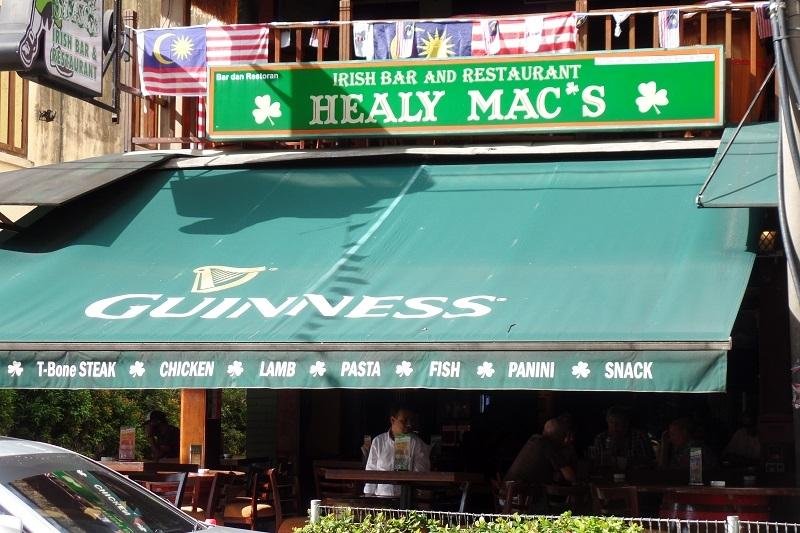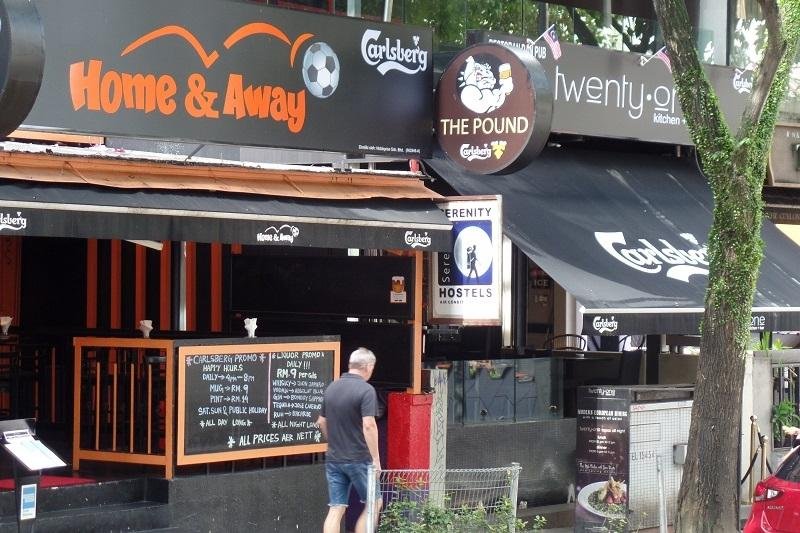 ---

6. Petaling Street - Kuala Lumpur Chinatown
Petaling Street in Chinatown is very popular with budget travelers. There are a number of quality 2-3 star hotels between Masjid Jamek train station and the Chinatown area. Jalan Petaling is located in front of Kasturi Walk and Central Market. I stayed at Travelodge City Center Hotel  which is ideally located within walking distance of Petaling Street. 
The main streets including Lorong Panggung and Jalan Sultan have a number of cafes, bars, and restaurants. The area has undergone transformation post-covid and old shophouses are transformed into bars and trendy coffee shops. The intersection of Jalan Hang Jebat and Jalan Sultan is a watering hole for young trendy foodies exploring the new flavors and tastes of MYHUB KOPI, V88 Chinatown, and Mee Tarek Restaron.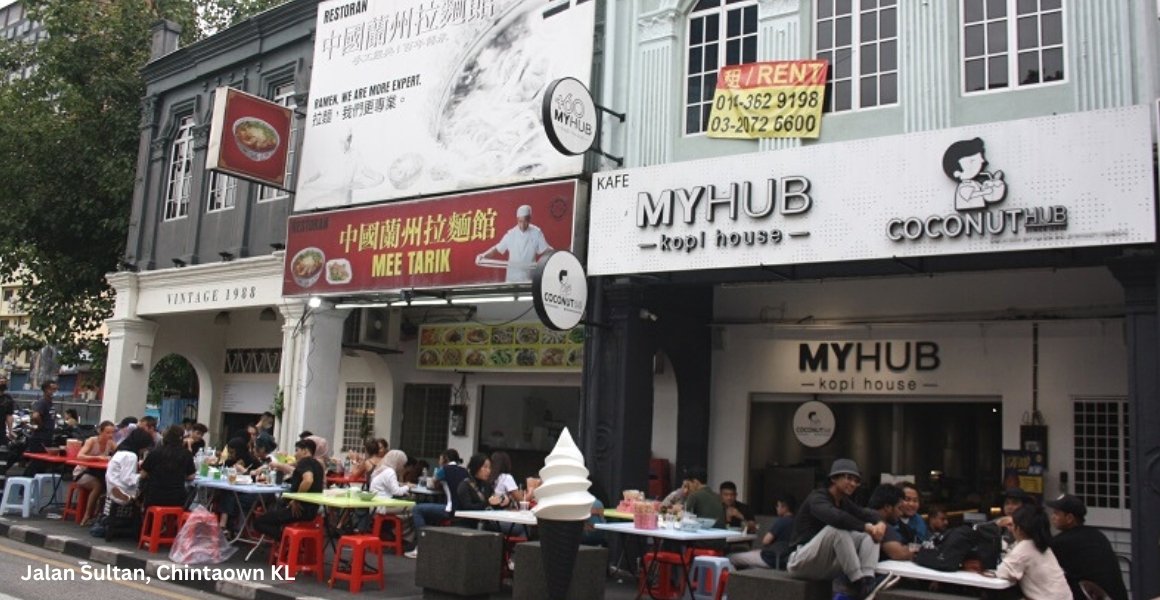 Four Points by Sheraton is a new addition to the neighborhood. A number of classy venues have mushroomed around this hotel which is very popular with international tourists. I enjoyed a nice lunch at Old China at Jalan Balai Polis. 
Petaling Street is popular for mid-range shopping, replica designer bags and clothing, and souvenirs. A number of stalls sell local snacks including roasted chestnuts.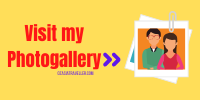 Best Rated Mid Range Hotels in Kuala Lumpur
Pin it to read later!!