Kuta is the heart of tourist activities and centre of Balinese and International restaurants, bars and restaurants. Kuta beach is one of the most popular beaches stretching up to Legion. Kuta is located close to Bali Ngurah Rai Airport.

The original Bali still exist in small lanes of Kuta which are packed with shops and street stalls.  Beachfront shopping mall and Discovery Shopping Mall are located along the main street of Pantai Kuta.

Kuta is famous for:

SUNSETS: enjoy the amazing sunsets along the beautiful 

KERAMBITAN: Balinese Markets are quite popular with tourist and locals

FOOD STALLS: A number of stalls along the main roads sell local delights including Nasi Campur, Gado Gado.

SPAS/MASSAGE: One of the most enjoyable experiences in Bali is traditional healing therapies including massage and meditation. Indulge in the spiritual world of Bali and rejuvenate your mind and body.
Park Regis Kuta Hotel ****
A popular with tourist because of its easy access to the airport and most popular attractions in Kuta.

Major attractions like Toko Central, Mr Bali Tour and Cinema XXI are located at a walking distance from this property. 

Enjoy a comfortable stay at this amazing establishment. Book in advance to save $$. 

Anvaya Beach Resort Bali *****
Easy access to the beach and all the popular spots in Kuta, Anvaya Resort makes an ideal location for 5-star comfort with free wi-fi and 24-hour front desk.

Enjoy yoga, fitness centre, spa and private beach and outdoor pool amongst many other facilities available on this amazing property. 

I stayed at this property in 2019 and highly recommend this establishment.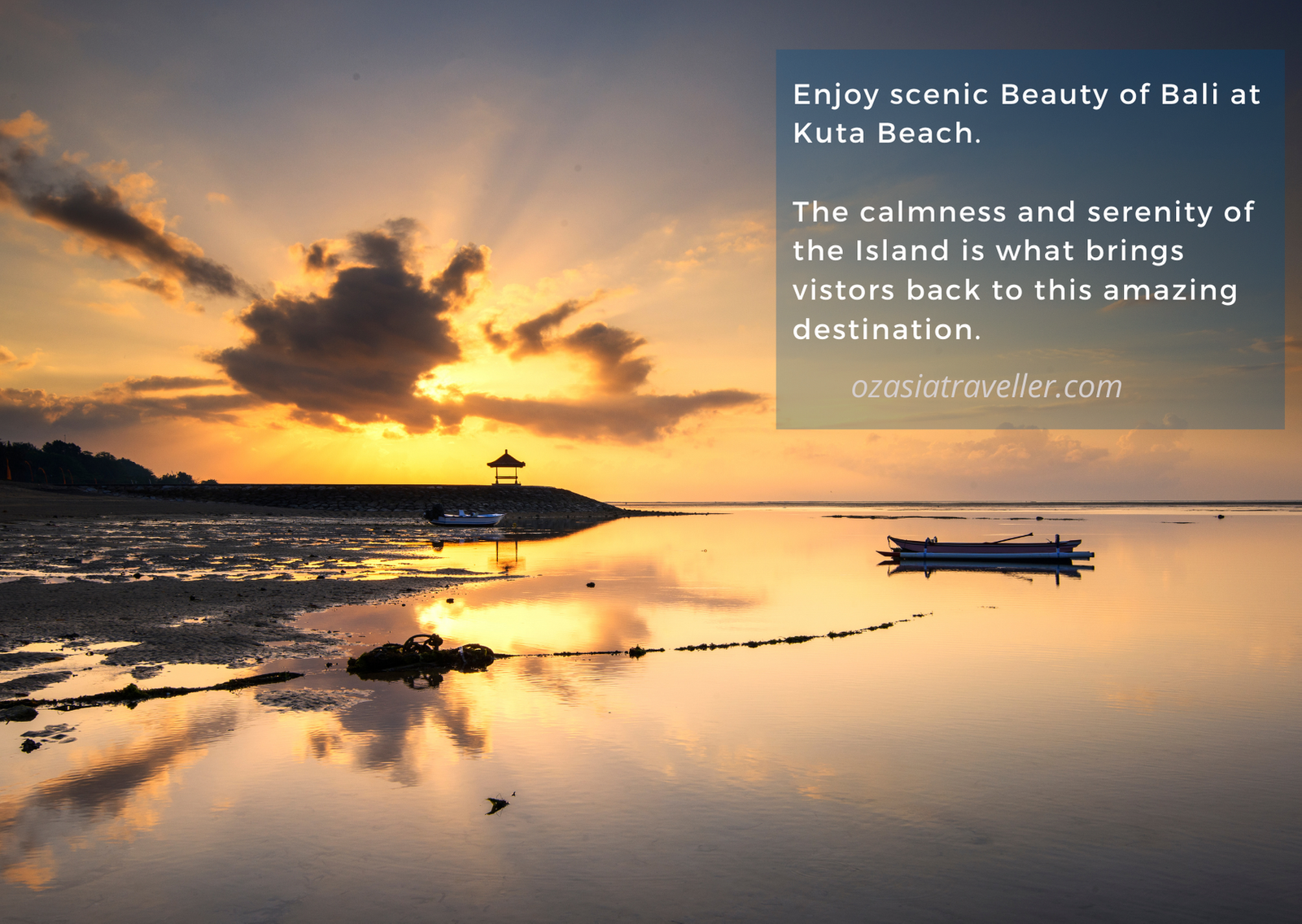 {loadposition adsensefooter}