Therefore, a bit of research online and reading reviews from people who have stayed in these hotels can make your travel experience quite enjoyable. For short stay here is:
Explore Amazing Offers at Amari Hotels
With some research online on flights available for Phuket, I picked a cheap flight to Surat Thani Airport. Air Asia Offers Great deals for a Surat Thani from Bangkok. Other options like Koh Sumai and Phuket are relatively expensive as these are the most popular routes and crowded all throughout the year. After landing at Surat Thani, I hopped on a double-decker bus to Fiery Pier in Dansak where you can easily find ferries to Koh Phangan and Koh Sumai.
I joined my friends at Koh Phangan which was swarming with party makers from all over the world who had come to Koh Phangan to attend full moon party. The place has plenty of beautiful serene beaches as well as active nightlife to make your trip really enjoyable. If you are travelling to Koh Phangan for the two moon party, without booking your accommodation, you are in for a big shock. It is a whole project looking for reasonable accommodation with your backpacks hanging over your shoulders and 2 to 3-star hotels asking for $A100/night. To save yourself a hassle check rate online with Agoda, where you can find flash sale prices as well as up to 50% discounts on 5-star hotels. 
Finally, we're able to secure a room at Lamai Burit Resort, charging 2000Bhat per night. The room was adjacent to the pool and the establishment was clean and well managed. Lamai has a nice beach and an interesting night market and shopping areas. The best way to move around is to rent a bike for 300Bhat a day. We explored a stretch of 52 km on the bikes. The day was absolutely enjoyable and sceneries breath-taking. There are plenty of restaurants along the beaches and you can enjoy water sports including Jet Skis.
Speed Boats are available all throughout the night from Koh Sumai to Koh Phangan for full moon party. We got on the ferry from Dansak next day to Krabi. We decided to stay for two nights at the beach resort at Krabi as weekend prices are quite high on the islands. Next day we rented bikes and went to see the Tiger Temple which has 1237 stairs taking you to the top of the mountain. This place is absolutely breathtaking and a must-visit if you are staying in Krabi. The landscapes are out of this world and I recommend you stay in Krabi for two to three days to get the most of the beautiful spot. 
We organised booking beforehand on Agoda for Alpina Nalina Resort as we have learnt from our experience in looking for accommodation after landing. This happened to be a great choice and comfortable accommodation after a longboat and bike rides. We enjoyed warm spas, massage and excellent local food in Phuket. The most interesting activity I found in Phuket is the visit to the Tiger Kingdom where you can get up close and personal with the tigers. Go Cart and Buggy rides is an amazing adventure for all family and you can ride the go-cart through scenic jungle routes.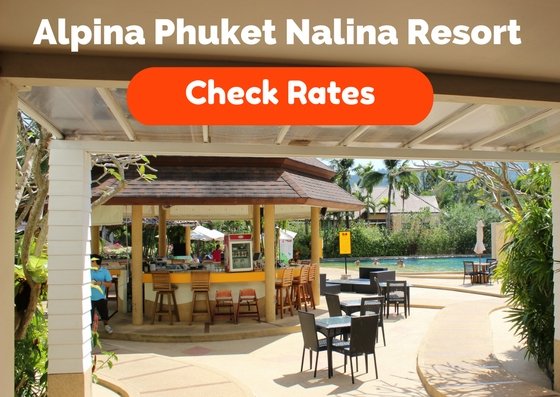 Patong Beach walking street is possibly the biggest in the whole of Thailand offering clubs and recreational activities for adults. The beach is absolutely beautiful and you can enjoy a wide range of water sports. I rented a car for 1500Bhat/day and explored all of Phuket in a day. The shopping was a great experience and street speed is cheap and great quality. 
Pin it to read later