Jalan Alor is the heart of the tourist activity and nightlife for its location in the centre of Bukit Bintang. Changkat Bukit Bintang and Jalan Ramlee are in the same neighbourhood and have a number of international food outlets, cafes, restaurants and shopping centres. Most tourist who wants to enjoy the nightlife in Kuala Lumpur prefers to stay in Bukit Bintang with its easy access to shopping Malls, public transport and other places of interest.
Jalan Alor becomes alive as the sun goes down. A number of Chinese and Thai restaurants specialize in food from the southern part of Thailand that touches borders o Malaysia. The open sitting areas in front of the restaurants attract large crowds and families and stay busy till the late hours of the morning.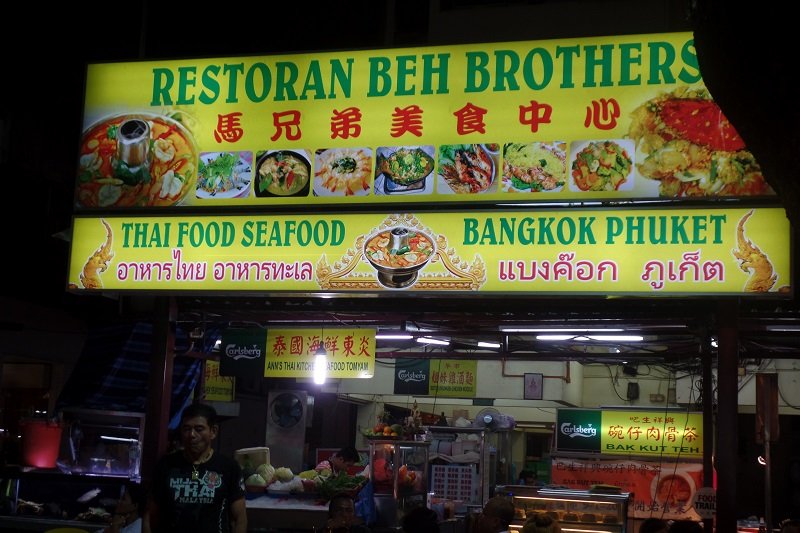 I always enjoyed grilled chicken wings on 1 Jalan Alor, satay meats on the skewers and seafood cooked in various styles. Enjoy light snacks, seafood sticks, durian desserts and ice creams served on the stall along the road on Jalan Alor. 
Popular restaurants in Jalan Alor includes Beh Brothers serving exquisite Thai dishes and capturing the flavours of Phuket and Bangkok. Enjoy seafood cooked in a number of different sauces, steamboats, prawn dishes, curry noodles etc.
The food is quite affordable and is an ideal sitting space for large crowds and most serving are prepared for group eating. Another great place to eat is Restoran San Chui Yuen serving a good mix of Asian/Malaysian dishes. Enjoy Shark Fin Soup, crab and prawn dishes cooked in various styles.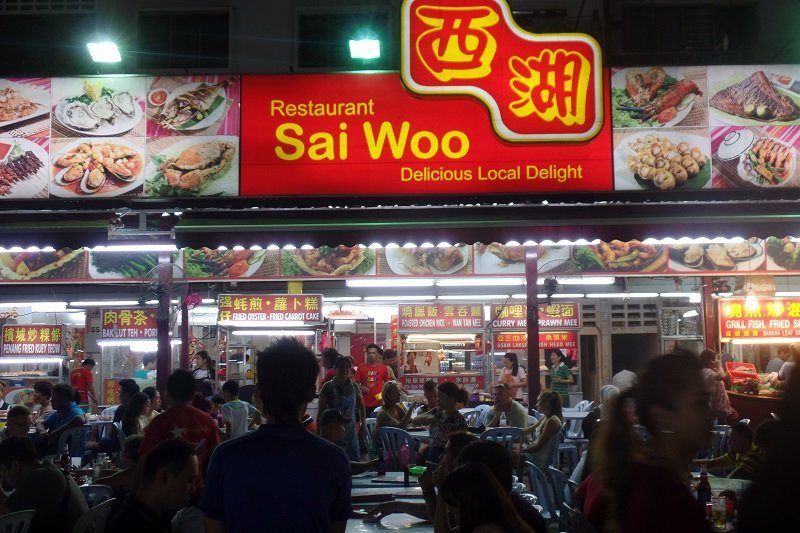 Don't miss the grilled chicken wings at Wang Ah Wah Restaurant located at the end of Jalan Alor. 
If you enjoy grilled meats and bbq, there are plenty of options to enjoy grilled lamb meat served with rice and as Shawarma (Bread Roll in Middle-Eastern Style).
Durian season brings plenty of tourist from Singapore who wants to enjoy Durian desserts, ice cream and Durian Fruit. Some street vendors on Jalan Alor serve star fruit, mangosteen, jackfruit, durian, mangoes and other unique tropical fruit. 
Other places of interest in the neighbourhood include Jalan Ramlee for restaurants and cafes catering to more uptown crowds. You will find a number of steak houses, Italian restaurants, middle eastern joints and Fastfood restaurants. This street caters to a more continental style for international travellers. 
---
---
Pin it to read later!!