Driving to Ipoh from Kuala Lumpur | Where to eat in Ipoh | Nightlife in Ipoh | Where to stay in Ipoh | Lost World of Tambun
Driving from Kuala Lumpur to Ipoh
While driving from KL to Ipoh there are a number of road-side stopovers on the freeway. The stopovers offer local food at very affordable prices. Some stopovers also have international fast-food chains, service stations and prayers room. An average meal under 10RM can be found in most of the local cafes in food courts at these stopovers. These stopovers are very clean and well-maintained.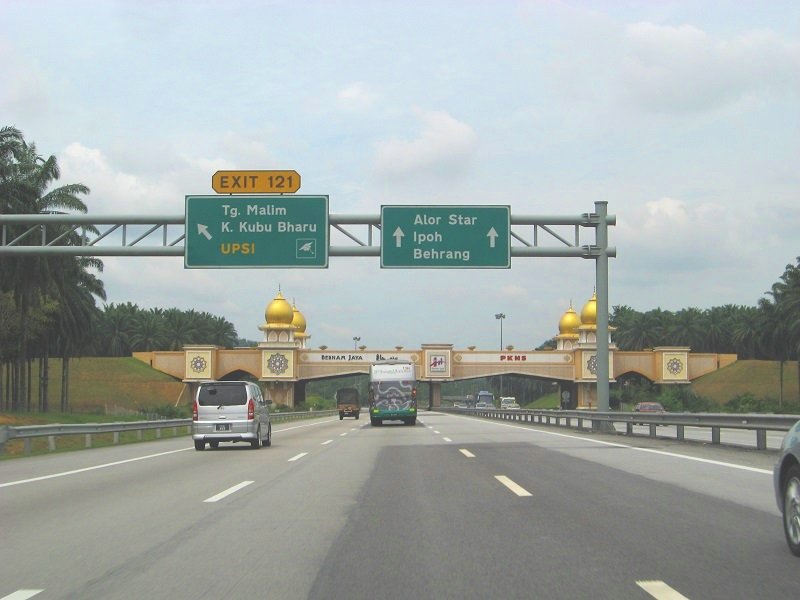 IPOH is nicely laid out town with plenty of open space.  It is always a good idea to book your accommodation beforehand as you will get great deals when booking online. I stayed at the Kinta Riverfront Hotel  , a nice hotel at a very central location near the city centre. The average cost is around AUD$80/night and the quality of service is great. The hotel serves great breakfast in the morning and there are plenty of nice eat-outs quite near to the city. Little India and the central Greentown Area is quite close to the hotel. 
Where to eat in Ipoh
Greentown is the centre of nightlife with plenty of classy restaurants and bars. One interesting venue to hang out for late-night dinner is Healy Mac's Irish Pub. Enjoy excellent live music, good crowd and lively atmosphere. Healy's Mac serves typical pub dishes including pizzas, fish and chips and great steaks. The drink selection is wide. With great ambience and impressive food, you are sure to spend a couple of hours at this interesting spot. 
Other nice restaurants in the neighbourhood include 
Greentown Dim Sum Cafe
Old Town White Coffee
Berlin's Beer House
Other popular eat out along Jalan Raja Ekram include:
Lou Wong Bean Sprout Chicken
Funny Mountain Soybean
Pusing Public Seafood Restaurant
 There are several streets of nice karaoke bars, clubs, and pubs. The atmosphere is quite lively and the places stay open till late. There is also plenty of street food available if you want to explore local dishes in the area.  
Nightlife in Ipoh
Our hotel reception suggested SOS nightclub in the downtown of the city. The venue is great and attracts young population. There is a live dance performance all night long. You need to buy 6 pints of beer to get inside the venue costing around RM200. I was just amazed at how much people drink in Malaysia as each table buys a tumbler which is enough to last for a night. By the time its time to hit the road most of the crowd is already drunk. 
Where to stay in Ipoh
If you plan to enjoy the water park (Lost World of Tambun), I suggest booking Sunway Resort adjacent to the park. The guests at the hotel have free access to all the facilities at Lost World of Tambun.
If you plan to stay in the city centre, I recommend Kinta Riverfront Hotel which is a 4-star facility with great accommodation option, rooftop pool, impressive breakfast and easy access to all places in the city. 
Lost World of Tambun
Lost World of Tambun is a Sunway Park located at the outskirts of Ipoh near the freeway to Kuala Lumpur. The Park is very popular with local crowds and offers an amazing day out for families, with water-sports, wave generator, zoo, train safaris and outdoor activities.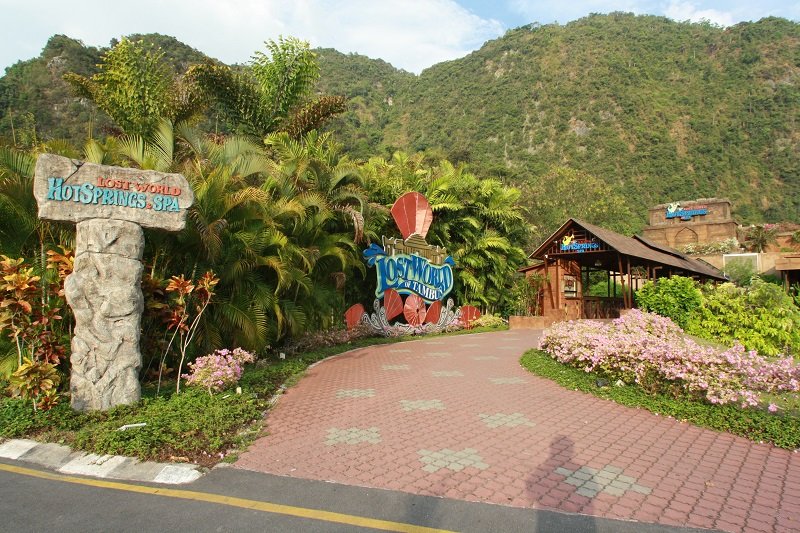 In the evening the Hot Springs and Spas are major attractions that stay open till midnight.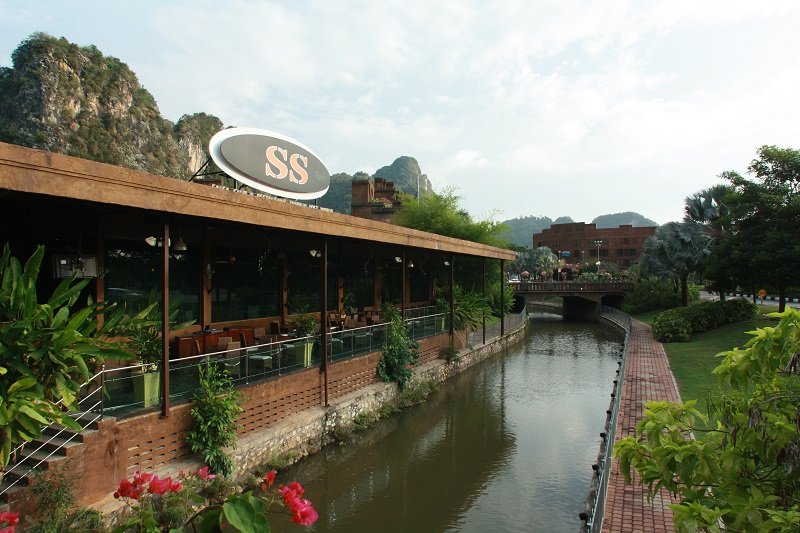 Next day we decided to drive down to LUMUT as coastal town some 40 minutes drive from IPOH. Pangkor island is quite close to this area and very popular with tourists for water sports. Pangkor Island resort is one of the best resorts in the area with private jet boats to pick you up from the LUMUT jetty. I enjoyed the local food and drive around the city centre. The area is great for a day or two. Other interesting places to stay in the Swiss Garden Resort and Spa.