places of interest are not too far from where you are staying. Here is a quick guide to various neighbourhood and best hotels in those areas.
As the city caters to a wide range of travellers. If you are looking for cheap accommodation there are plenty of good options available. A large number of backpackers and solo travellers opt for cheaper youth hostels or single star hotels. The quality of service, in general, is really good and you can easily find a clean one bedroom with basic amenities. 
Popular hotels in Bangkok include
Sukhumvit is the heart of entertainment and night-life and very popular with middle-eastern and businessmen for India-Pakistan. You will find lots of nice bars, restaurants and clubs. Sukhumvit is 10 minutes train ride away from Siam Square.
Cheap Hotels in Sukhumvit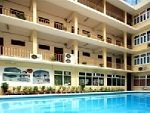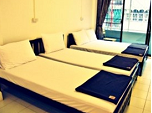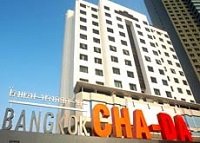 Hotels in Siam Square
Shoppers Mekkah, Siam Square is a couple of blocks of world-class shopping centres accessible by public transport from all parts of the city. If your sole purpose of coming to Bangkok is shopping make sure you find a hotel in this neighbourhood.
 Hotels in Silom
Silom has been a very popular destination in the past because of Patpong. This neighbourhood is known for its bars and clubs. Silom have some of the finest hotels restaurants. 
Hotels in Sathorn
Sathorn stretches from Lumpini Park. Ideal for family living as there is plenty of upmarket serviced apartments with restaurants serving a wide range of international cuisine. This area is growing rapidly and becoming very popular with expats.