I visited Nancy's Kitchen in August 2019 during my weekend stay in Melaka over Eid (Hari Raya) Holidays. I visited this restaurant in 2009 in the Jonker Walk area. The restaurant has relocated to a new location in the more developed and modern part of Melaka. 
Nyonya Food (Peranakan Food) is an outcome of intermixing of Malaysian and Chinese through inter-marriages in the early part of the 20th Century. The food brings influences from Indonesian/Malaysian cooking styles with a rich mix of spices and herbs. Some of the active ingredients used in most of the dishes include galangal, candlenuts, laksa leaves, fragrant kaffir lime leaves, pandan leaves, belachan and lemongrass.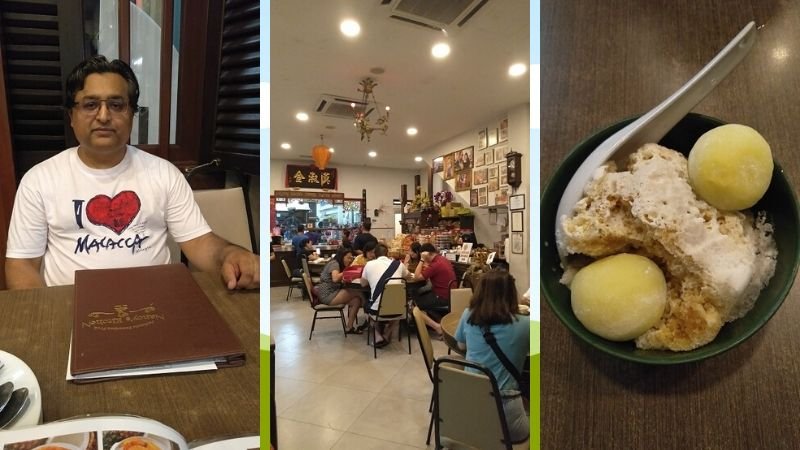 I have tried several dishes and simply loved the tangy and spicy flavours. One of my favourite dishes includes fried okra served with a sweet and tangy sauce. Debel Chicken is a popular Peranakan dish made famous by the Portuguese. Popiah Rolls (spring rolls) have a great presentation in different restaurants are served with salad, turnips, chilli sauce, garlic and fresh beans. 
Other dishes we ordered at Nancy's Kitchen include Beef Rendang ( Beef cooked with coconut milk and dry spices), Chilli Prawns and deep-fried fish fillets. 
Nancy's Kitchen - Peranakan Homemade food