Planning a trip from Sydney to Melbourne? Summers is a great time of the year to plan a road trip between the two most popular cities in Australia. 
Both Melbourne and Sydney are cultural hubs of Australia and the most desirable cities to live and explore for tourists from around the world. Depending on the number of days you are planning to travel,  there are two different routes that can be taken from Sydney to Melbourne.
Sydney to Melbourne Stopovers
First Route: Travelling from Hume Highway between Sydney and Melbourne
Hume Highway is the shortest and quickest route taken by intercity buses and commercial traffic travelling between the two cities. The total driving distance from approximately 850 km and the driving time is around 10 hours with one or two stopovers on the way. 
This road trip is suggested if you have limited time and you do not plan to explore the places on the way. The night drive is even better with relatively low intercity commercial traffic. I have driven on Hume Highway over ten times in the last couple of years. Daytime traffic on the outskirts of Melbourne and Sydney on weekdays can slow you down substantially. The average speed cameras operate between Albury and Melbourne, which required you to drive below 110 km/hour. 
---
Second Route: Travelling from Sydney to Melbourne using Princess Highway
Kiama NSW | Bateman's Bay NSW | Narooma NSW | Bairnsdale VIC
Princess Highway is the coastal drive that takes you down some of the most beautiful southern coastal regions of NSW and Victoria. The driving distance is over 1000 km and can take up to 16 hours of non-stop drive. The traffic slows down to 60 km/hour near the small town. School zones on the weekdays can further add to your driving time. 
If you have more time to yourself, a two-night stay is a great way to explore the scenic Princess Highway Route to Melbourne. There are plenty of places to stop along the way. Here are my suggested stopovers along the way. 
---
First Stop: Kiama NSW
A brief Stopover in Kiama is ideal for a coffee break or a breakfast for early starters. Kiama has a beautiful waterfront with rolling gardens and a jagged and rocky coastline. The water can be a bit choppy near the beach area which is visible from Princess Highway. The Lighthouse and Kiama Blowhole attracts plenty of customers to this interesting part of NSW every year. Kiama is also easily accessibly by train from Sydney by catching a south coast train from the Country link Platform. 
In order to save time, it is suggested to follow Princess Motorway from Sydney. The driving distance to Kiama can be around 2 hours from Sydney if you do not stop along the way. 
---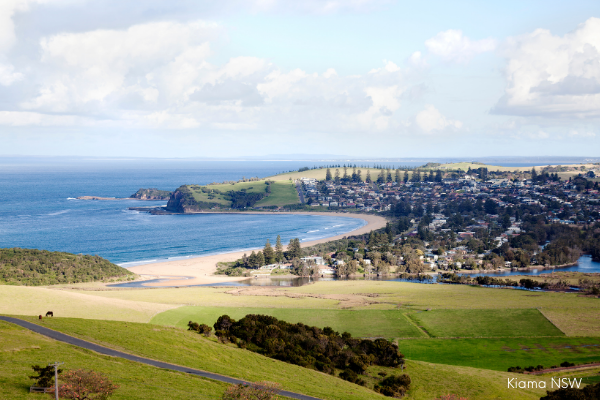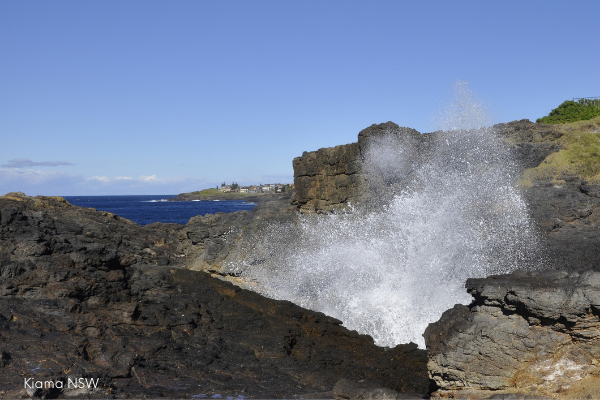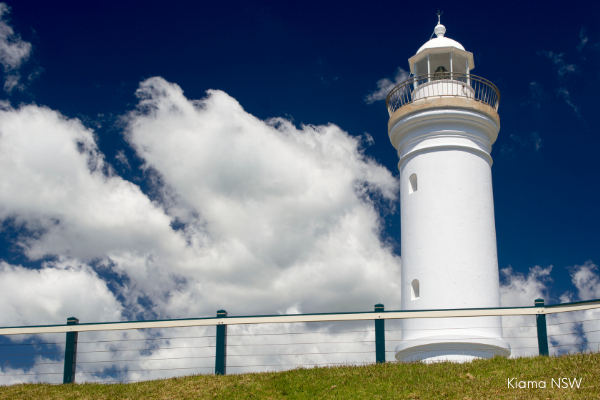 ---
Second Stop: Ulladulla NSW  OR Bateman's Bay NSW
During one of my visits to Melbourne, I stayed at Lake Burrill near Ulladulla. Big 4 Bungalow Park near Lake Burrill is a great place to stay with family. 3-4 Bedroom fully furnished bungalows provide the comfort of home.  Enjoy the serene atmosphere of the lake adjacent to the Bungalows. You can enjoy kayaking in the lake or kids can enjoy outdoor activities at the Park. Other places including Ulladulla and Mollymook also have a number of motels and beautiful coastline. Stand Up Paddle Shop near the lake rents paddle boats and kayaks. 
The next stop along the way is Batemans Bay. The total driving distance to Batemans Bay is approximately 300 km. Batemans Bay has plenty of waterfront accommodation ranging from resorts to 4-star motels and Holiday Parks. 
If you have more time to yourself, an excursion to Jervis Bay near Ulladulla will take you to some of the most beautiful beaches in NSW. Jervis Bay covers over 100 sq. km and an overnight stay in the area is suggested to enjoy most of what Jervis Bay has to offer. 
---
---
Bateman's Bay is part of the Eurobodalla Region, with rich Aboriginal History. Early settlers came to this region around 1770.
Enjoy long coastal walks, snorkelling, surfing or charter a boat to explore the coastal landscapes. This region is famous for its seafood, particularly oysters. During your stay in Batemans Bay, you can enjoy plenty of nice restaurants, cafes and bars.
Third Stop: Narooma, NSW
The next day you should start early to take a lunch break at Narooma, which literally means the clear blue waters. Kayaking, Snorkelling and Cycling are some popular activities in this area. The beautiful rock formations along Narooma Surf beach provide a picturesque backdrop to this pristine environment. 
Compare Best Hotels in Narooma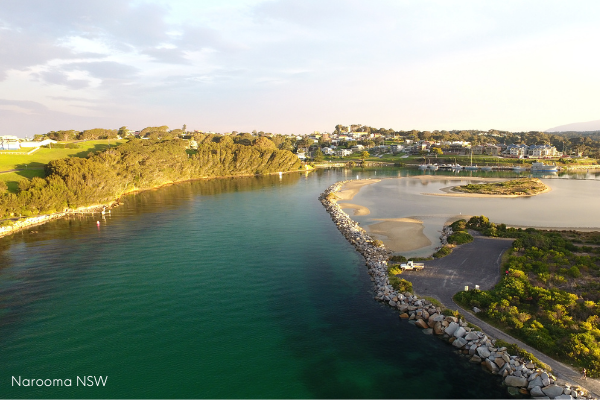 Narooma is close to the seasonal migration route of humpback whales. Take a break at one of the popular picnic areas including Apex Park Picnic Area or Handkerchief Beach Picnic Area. 
---
Stop 4: Bairnsdale in  Gippsland Region
Gippsland Region is the heart of farming, mining, dairy, wine and food production in Victoria. The region stays busy with tourists throughout the year with a number of activities in a number of historic towns that have seen growth in the gold rush era. 
Bairnsdale is the starting point of exploring the Gippsland Region. For the more adventurous, the Great Alpine Road connects Bairnsdale with the Alpine Country ( Ski Resorts area). I have driven from Wangaratta VIC to Mount Hotham and Bairnsdale. This is one of my memorable trips that take you down contrasting landscapes and the wilderness of central Victoria. 
Compare Best Hotels in Bairnsdale
---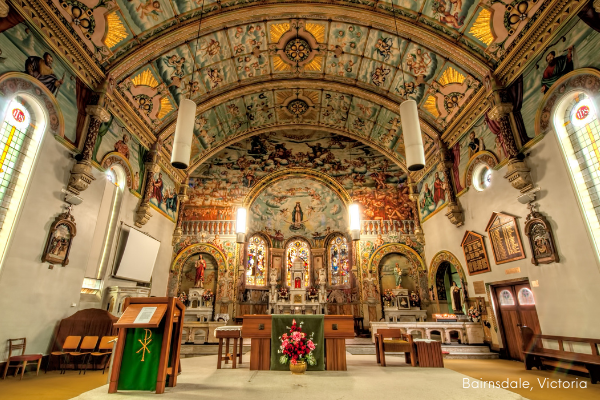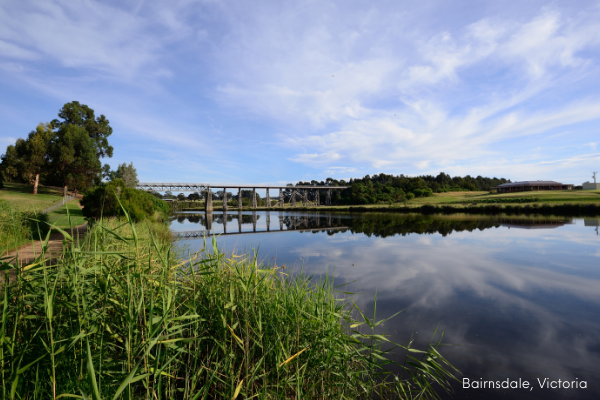 ---
Bairnsdale is a great place to stay offering easy access to the lakes and popular Jones Bay and Eagle Bay. You will find a number of historic hotels and buildings dating back to the 18th century. 
Enjoy local flora and fauna at 520 acres Mcleods Morass State Game Reserve with a number of beautiful boardwalks and walking tracks. 
More regional information can be obtained from a number of Information Centers located in a number of towns along the Princess Highway. The Information Centers can provide local maps, a list of local activities, tour operators and general regional information. You will always discover something new at these Information Centers. 
A great way to plan a return trip is to drive from Sydney to Melbourne by Princess Highway and return via Hume Highway. The recommended stopovers include the city of Albury and Goulburn along the Hume Highway. The Hume Highway bypasses most cities and is a major commercial route as well as the route taken by buses connecting Sydney and Melbourne. 
---
Pin it to read Later!!