Planning on driving from Sydney to Forster NSW? Forster & Tuncurry are twin coastal towns located at a distance of 320 km from Sydney. The ideal coastal location is located at the estuary of the Wallamba River and three freshwater lakes in NSW, Forster is a popular location for fishing and water sports. Lined with beautiful sandy beaches, Forster provides an ideal atmosphere for a relaxed family holiday. The hinterland is home to wineries and provides ample opportunities for camping and bush-walking. 
Driving from Sydney to Forster New South Wales
Forster can be easily accessed from the Pacific Coast Highway if you are driving from a distance. The driving time is three to four hours based on your location in Sydney. It's recommended to start early to beat the traffic leading up to the M1 entrance near Hornsby. If you are driving from Sydney, I suggest starting early as the driving time can be longer due to roadworks and speed limits on Pacific Highway 1. 
The average speed on most of the parts of 110 km/hour makes driving very enjoyable. The road conditions have improved substantially in the last couple of years. With frequent stopovers and rest areas along the way, driving to Forster is a very enjoyable road trip. I drove from Sydney to Forster in June 2022 and enjoyed the winter feel of this lazy town. Even though most people travel to Forster in summer, I think winter is a great time for a relaxed and enjoyable holiday. 
The beautiful layout of Forster & Tuncurry offers plenty of outdoor activities 
---
I suggest renting a car from Sydney  and driving to the central coast to enjoy plenty of lovely stopovers along the way. There are a number of rest areas with toilets and parking bays as well as picnic tables available along the way.
I normally exit near Buleahdelah NSW and drive up a 50 km stretch of Lakes Way passing by Warmarra Way and Blueys Beach. These areas are small coastal towns with basic touristy facilities and plenty of holiday accommodation along the beach. 
The laid-back and relaxed feel of the region makes central coast holidays very enjoyable. Summer seasons ( November to January) is ideal for beach holidays and the region stays busy with tourists travelling interstate and from various parts of inland NSW. 
---
The unique landscapes of Forster make it ideal for a road trip as the road from Elizbeth Bay to Forster has a massive Fresh Water Wallis Lake on one side and the ocean on the other side. The beautiful coastal views can be enjoyed on a clear sunny day.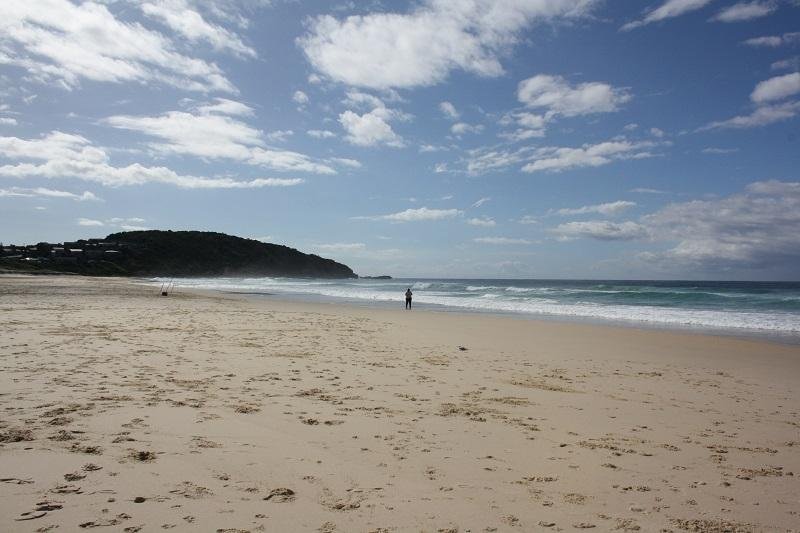 Stopping over at Blueys Beach on the way to Forster from Sydney
---
Blueys Beach, Boomerang Beach, and Elizbeth Beach are popular locations for swimming and surfing. The beaches are not patrolled by lifeguards, therefore, practice caution when swimming on the beaches. 
Driving from Elizbeth Beach to Forster is an enjoyable one passing through Booti Booti National Park, which has plenty of walking tracks and picnic spots. Wallis Lake is a large freshwater lake which popular for fishing. There are a number of picnic spots along the lakefront. 
Wallis Lake near Forster NSW
---
 
As you enter Forster from the southern end, the main road is lined with a number of holiday parks. The holiday parks provide fully furnished cabins and kids, play areas, and BBQ locations along with outdoor pools. Holiday parks are quite popular with families as the accommodation is quite affordable compared to motels and hotels. 
---

Centennial Walk in Forster New South Wales?
A beautiful coastal walk along the rocky coastal landscapes takes you to the top of the hills overlooking the coastal views of Forster and surrounding areas. A beautiful rockpool can be accessed with a step of stairs. A naturally carved shallow rockpool is great for swimming as a massive rock wall stops the incoming waves from crashing against the rocks. 
Picnic Area at Centennial Walk Forster NSW
---
The beach area is mostly rocky and is popular with surfers. The walk is easily accessible from the residential and commercial areas in Forster. A picnic and kids' play area are located along the beach. 
Beautiful coastal views at Centennial Walk Forster NSW
---
Watersports in Forster NSW?
Short driving from the Centennial Walk takes you down to Little Street which is located within walking distance of boatsheds and boat rental shops. This area offers dive training, boat rentals, and SUPs. Party boat hires are very common where boats take 30+ guests and provide food and music on board. Weekdays can be a bit slow, but the weekend brings plenty of crowds to Forster.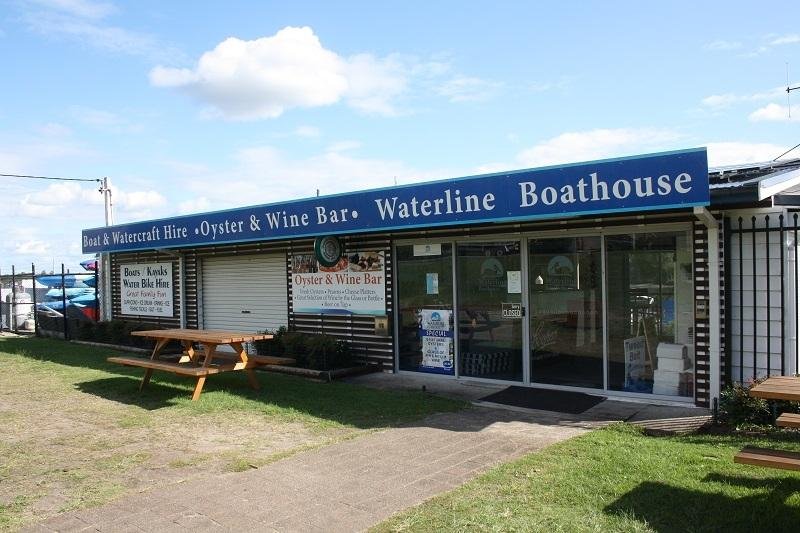 Enjoy watersports at Forster waterfront
---
Amaroo Cruise offers Whale Watching and Dolphins Watching Tours. Check Rates Online. 
Central Coast Activities
---
Restaurants in Forster?
Forster has a good mix of restaurants along the waterfront. Most cafes are open on the weekend and stay open till late. Seafood is definitely a specialty and popular seafood shops including Lobby's Fresh Seafood. 
Cafe Toscana is a great location to visit near the main shopping area offering an impressive breakfast menu and beautiful decor. The lunch menu includes Mediterranean and Italian dishes. I highly recommend this cafe if you are visiting Forster NSW. 
The beautiful decor of Cafe Toscano in Forster
---
 The seafood restaurants serve a wide range of local freshwater fish and oysters which are very popular in this region. 
---
Hotels in Forster New South Wales?
Holiday Homes and Holiday Parks are popular forms of accommodation in Forster and Tuncurry.  The cabins accommodate up to 6 people and are equipped with a kitchen and Lounge which makes them a popular option for families with children. Most holiday parks have kids' entertainment facilities and BBQ facilities on-premises that make it very convenient to cook food.
Discovery Park Forster is a great place to stay with family
---
I have stayed at Discovery Park Forster  as well as at Smugglers Cove Holiday Village  during my visit to Forster in 2022. Both Holiday Parks offer comfortable and spacious accommodation and prices are very reasonable as well.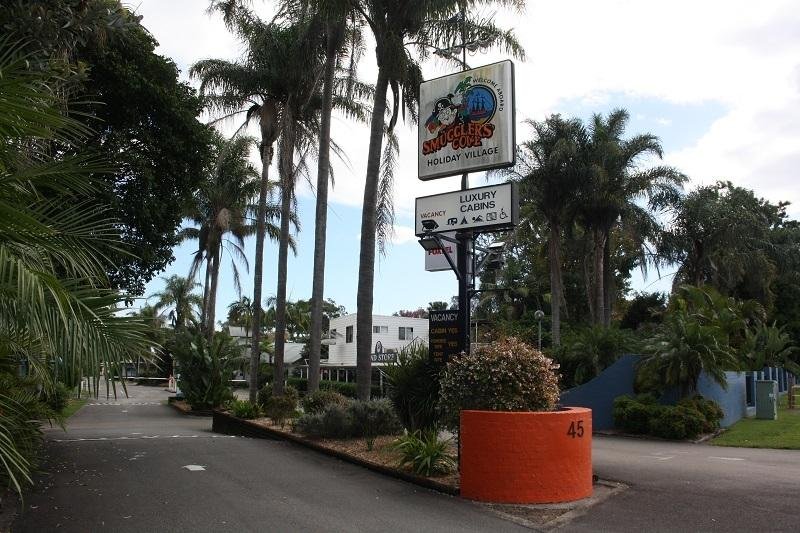 Smugglers Cover Holiday Village in Forster NSW
---
Best Accommodation in Forster NSW
Walking along the Forster waterfront you can occasionally catch a view of dolphins in the bay area. Forster lies on the route of the seasonal migration of whales which makes it a popular destination for whale and dolphin-watching tours. 
The waterfront area in Forster and Tuncurry is well-developed with plenty of parking and walkways to enjoy long walks along the water and over the bridge. 
The summer season (November-February) brings plenty of tourists to the area with long-term stays at the local caravan parks and serviced apartments.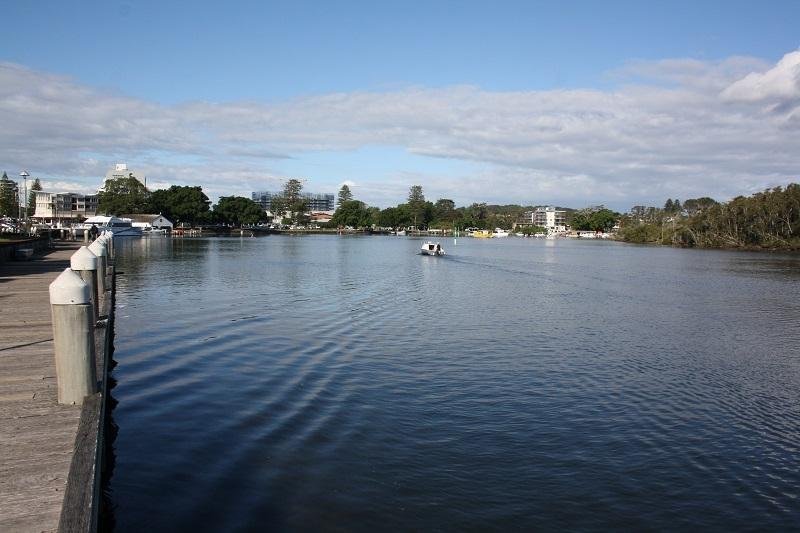 Beautiful waterfront at Forster NSW
---
The shallow clear water along the bridge is ideal for swimming, kayaking, and SUP. Sunbathing on clear white sands is not a bad idea as the lively atmosphere along the waterfront is very enjoyable all throughout the day.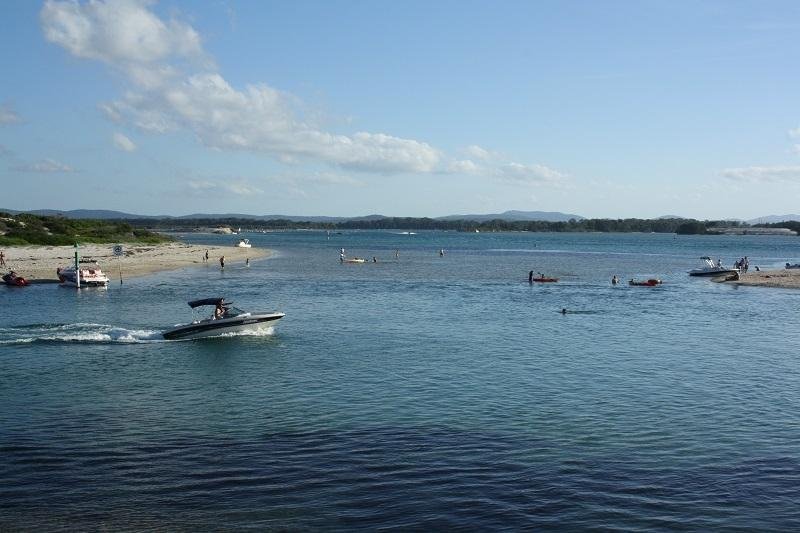 Beautiful Forster Waterfront in Summers
---
Stop over at the waterfront cafes and bars to enjoy cold chilling drinks. The shops around the bridge area offer plenty of shopping options for local art and Australian brands of clothing and swimwear. 
---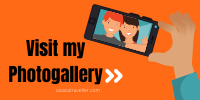 Other Amazing Destinations in NSW