More about Bukit Bintang Kuala Lumpur
As night picks up the neighbourhood is filled with throngs of shoppers and merry-makers. A number of interesting restaurants and bars line Jalan Alor and Changkat. Massage parlours are an interesting attraction in the neighbourhood as you are very likely to get exhausted by shopping and walking around in humid weather. Take a break and treat yourself to a relaxing one hour foot, shoulder or whole-body massage. 
Lately, Bukit Bintang has become popular with middle eastern tourists particularly young couples on honeymoon. You will find a variety of restaurants on both sides of the Jalan Alor and Changkat Walk. You will find couples in hijab smoking "shisha" and be enjoying middle eastern desserts and food. 
Massage parlours have mushroomed across the whole neighbourhood and in the evening you will be approached by a number of people carrying posters for various massage services. These parlours are quite popular with tourists from all backgrounds. Pimps do not hesitate to approach single men and high-class escorts and prostitutes operate through these pimps on the side street. This is one of the many attractions that bring tourists to Bukit Bintang in Kuala Lumpur. 
Jalan Alor, Bukit Bintang Kuala Lumpur
Jalan Alor is the heart of all tourist activities in the city including massage parlours and restaurants. The street spring into action as the sun goes down with roadside restaurants open serving a wide range of Malaysian cuisine all through the night. You must try charcoal chicken wings and satay sticks at Restoran Wang Ah Wah ( 9 Jalan Alor),  located at the beginning of the street.  Restoran Beh brothers serve Thai Seafood dishes. This is probably one of the best chicken wings I have tried in Kuala Lumpur. 
Walking along the street you can find a range of food from all territories of Malaysia including Thai, Chinese and Malay dishes. You can even find frog legs and a wide range of seafood. During Durian season, you must try this fruit. Remember not to take it to your hotel as most hotels will impose a fine on eating durian in the hotel room. Some other interesting tropical fruit includes mangosteen, jackfruit, papaya and star fruit.   
Changkat joins Jalan Alor and includes a wide range of bars and restaurants. This street attracts plenty of western travellers and most bars are quite uptown and play live music. Changkat is a great spot for the night out to enjoy drinks and meet up with new people. If you are tired of walking in humid weather, take a break in one of the massage parlours where you can get a one-hour foot massage for under $10. 
Jalan Ramlee and Jalan Changkat in the Bukit Bintang are the centres of nightlife with plenty of trendy bars, western food outlets and cafes. If you are travelling with family, this neighbourhood is ideal for eating out, shopping and enjoying hustle and bustle of busy street life at night time. 
Some of the popular places to hang out in Changkat Bukit Bintang are Movida, Frangipani, The Whisky Bar, Rabbit Hole, Healy Mac's Irish Pub & Havana Bar and Grill. 
Here are some of the pictures from my visit to Changkat Bukit Bintang
Our Selected Cheap Hotels in Bukit Bintang, Kuala Lumpur
Kuala Lumpur offers a variety of neighbourhoods ranging from historical areas giving insights into the interesting history of Kuala Lumpur as well as uptown modern localities representing the modern face of Kuala Lumpur.
Bukit Bintang Hotels
Pavilion Residences
Bukit Bintang
Accommodation. Centrally located with easy access to all amenities. Suited for long term stay and family holiday. Serviced Apartments with fully equipped kitchens for cooking. Ideal location and affordable rates. Our Rating 4/5
Sarang Residences Bukit Bintang
Bukit Bintang
Great 3 Star budget accommodation if you are planning a budget stay. A clean and affordable option if you are travelling solo.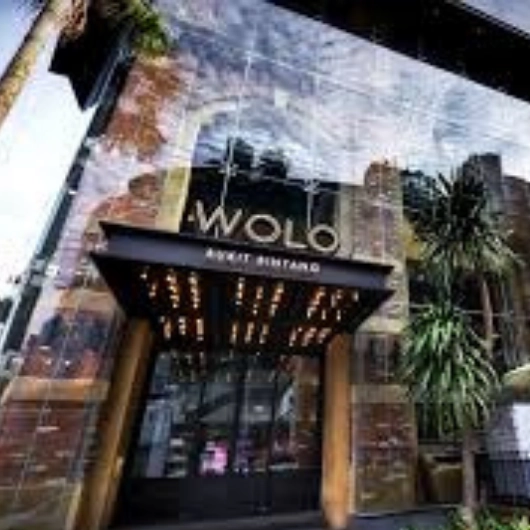 Wolo Bukit Bintang
Bukit Bintang
New 4 Star Boutique hotel centrally located in the heart of Bukit Bintang. Walking Distance from Bukit Bintang Station, Sungei Wang Shopping Plaza, Lot 10 and Pavilion. Plenty of nice restaurants in the vicinity.
KL Attractions
A number of top-end shopping Malls are located right next to each other
Places to go in Kl
Sephora,, Farenheit88 and Pavilion Mall are the main attractions in Bukit Bintang KL
KL Attractions
Shop for local and foreign brands at Farenheit88. There are plenty of stores for kids toys and clothes.
Places to go in KL
Rijj enjoying a ride at the basement of Pavilion Mall in KL
Restaurant on ground floor in Pavilion Mall
There are plenty of trendy restaurants and cafes in KL
Places to go in KL
Pavilion is the busiest malls with many trendy cafes, bars and international fast food chains.
Places to visit in KL
Bukit Bintang has undergone massive renovations and offers a quality shopping experience for tourist.
Places to visit in KL
The Pavilion Mall is a great place for high-end shopping in Bukit Bintang
KL Attractions
Chulan Entrance a the Pavilion Shopping Mall
Shopping in Bukit Bintang Kuala Lumpur
Some of the top shopping Malls in Kuala Lumpur are located in Bukit Bintang. Once you get off from Bukit Bintang LRT, the exit takes you into the H&M store. The building has large international and national brands of clothing and accessories.
Three centrally located hotels include Ansa Kuala Lumpur, The Grand Millennium Kuala Lumpur and Wolo Hotel. 
Pavilion Shopping Mall is a more luxury mall with high-end stores and a number of popular international food chains, bars and restaurants. Sephora, Farenheit88 and Sungei Wang are located next to each other making it very easy for the shopper to walk from one shopping mall to another. 
A word of advice

Pickpockets walk the street in Bukit Bintang and are very mindful of your belonging while shopping in the shopping malls. I have seen a number of people losing their shopping bags and hand bags while busy shopping in the malls. 
Berjaya Times Square Shopping Mall is one of my favourite Malls in the area. The massive 5 story structure has over 1000 speciality stores and is ideal for mid-range shopping. There is an indoor theme park located in the shopping mall which operates between 9 am to 5 pm.  A food court in the basement offers a wide range of buffet-style dinners in a very affordable price range. The ground floor of the malls has Starbucks and pizza joints. The shopping mall is accessible from Bukit Bintang Train station and KL Sentral by light rail.
The popular electronics shopping mall Low Yat Plaza is located opposite Berjaya Times Square. Two of my favourite hotels Furama Bukit Bintang Bintang and Melia are located opposite Berjaya Times Square. If you are travelling with families, these hotels offer quality 4-star accommodation at reasonable prices. 
Plenty of mid-range shopping in Berjaya Square Mall
Indoor Cinema at Berjaya Square Mall
Kids play area on 5th Floor
Kids Arcade at Berjaya Square Shopping Mall
Indoor Theme Park at Berjaya Square Mall
Outside Berjaya Square Mall
Berjaya Square Mall Entrance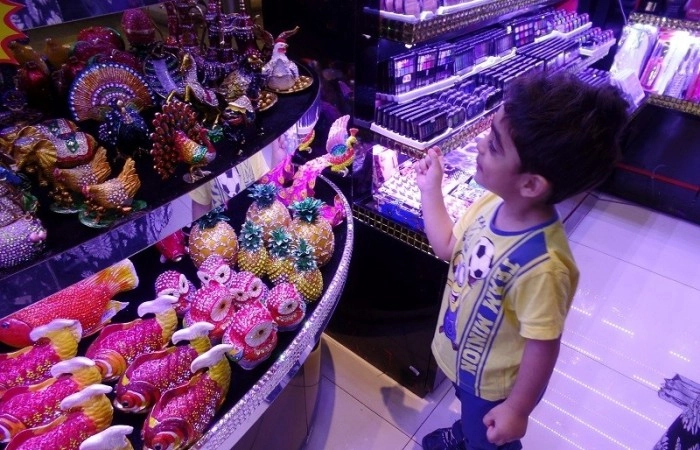 Musa busy with souvenir shopping
Berjaya Shopping Mall Theme Park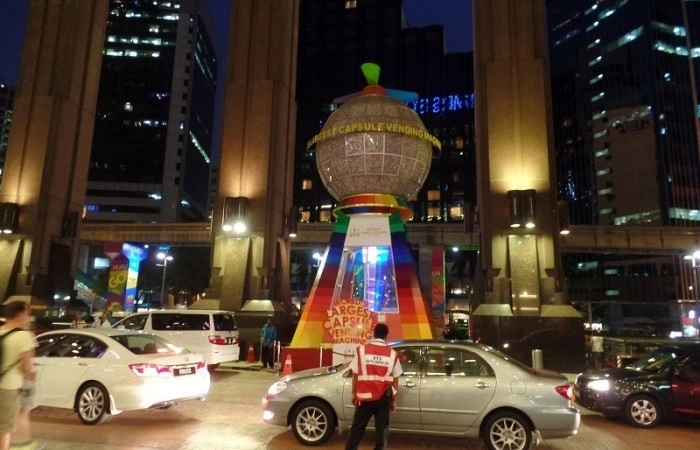 Busy location all through the day
Quality shopping for garments at Berjaya Square Mall
---
Sungei Wang Plaza is located across from H&M. This is a must-visit if you are keen on budget shopping and buy local artifacts, items of clothing, gifts, and toys. Most Malls are multi-story buildings and you need to walk a lot. Therefore, plan your trip beforehand as work out your budget and places you want to visit. Other shopping centres right next to each other are:
Lot 10
Pavilion
Sephora
Fahrenheit88
Sungei Wang - for mid-range shopping
Berjaya Times Square Shopping Mall