Nestled in the heart of Kuala Lumpur, Bukit Bintang is the most popular location to stay and explore. Bukit Bintang is the heart of tourist activities with a large number of shopping malls, hotels, restaurants and nightlife venues.  Kuala Lumpur is a very popular destination for Middle-Eastern tourists who prefer Malaysia for its Muslim culture and easy availability of Halal food in most of the restaurants. Bukit Bintang has a strong presence of Arab, Iranian and Middle-Eastern food outlets along with a wide range of international food chains. 
More about Bukit Bintang Kuala Lumpur
As night picks up the neighbourhood is filled with throngs of shoppers and merry-makers. I love the hustle and bustle of this amazing part of Kuala Lumpur City. When travelling with family or by myself, I tend to book accommodation in Bukit Bintang  to save time on the commute and enjoy easy access to most places of interest during my stay in Bukit Bintang. 
Two of the main streets in Bukit Bintang, Changkat and Jalan Alor are lined with restaurants, bars, budget hotels and massage places. Massage parlours or reflexology centres occupy the main stage on the bend around Jalan Alor and Changkat with a number of salesmen trying to capture your attention with a number of massage services from foot reflexology sessions for RM 45/hour or a full body massage.
Tip: Explore KL with a Hop-on-Hop-off bus. Book a tour with Klook
---
The masseurs are well-trained and venues are lined with comfortable reclining massage chairs. This treat is not to be missed in Bukit Bintang. 
Bukit Bintang is very popular with honeymooners from the Middle East and large tour groups from Iran. The main streets of Bukit Bintang are lined with Middle-Eastern Restaurants and Persian Cafes. Tarboush, Al-Amar and Sahara Tent are popular Middle Eastern joints that attract large crowds. You can virtually find a wide range of Middle Eastern and Arabian cuisine all throughout the day. 
Tip: If you are planning to travel with a large group or family, check rates for Ambassador Row Hotel & Suites by Lanson Place offering 2-3-bedroom apartments with kitchenettes and laundry. Two of my favourite Middle Eastern Restaurants, Sahara Tent and Hadramawt are located very close to this establishment. 
---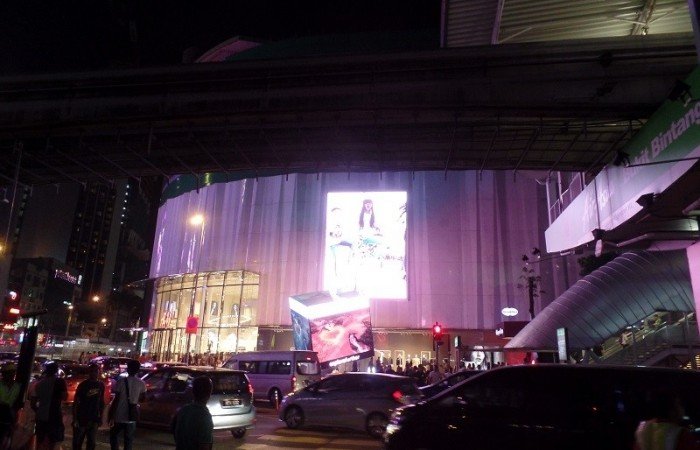 Shopping Malls at Bukit Bintang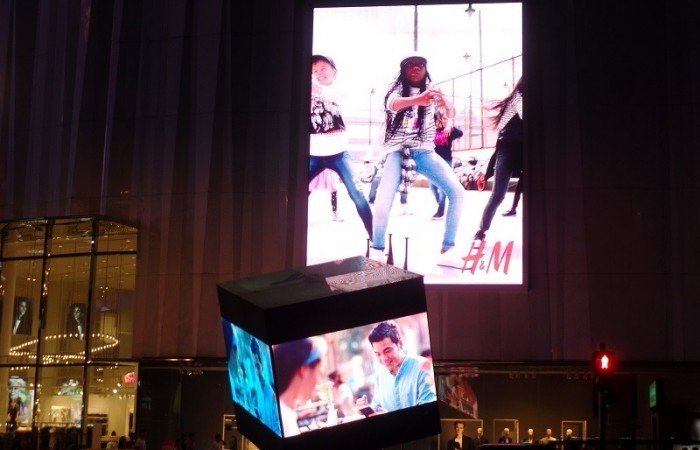 Neon Signs at Bukit Bintang
Restaurants at Bukit Bintang
Middle Eastern Restaurants
Farenheit88 Shopping Mall
Bukit Bintang Entrance to Pavilion
Plenty of dining options in Bukit Bintang
---
With such a massive tourist activity in one part of the town, sex tourism has also found its way into Bukit Bintang. Transexual and sex workers walk the back alleys occasionally seen engaging single men. Even though prostitution is illegal in Malaysia, this hidden economy still plays are role in the tourism sector of the country. 
---
Recommended Tours in Kuala Lumpur
Planning a trip to Kuala Lumpur and not sure where to go?
If you have a short stay in Kuala Lumpur and want to explore the best tourist destinations without the hassle of catching public transport, I suggest booking the
21 Attractions Tour in Kuala Lumpur
which will take you to the top 21 destinations in a day and provide you with all necessary information along the way. 
This tour comes highly recommended by many people I personally recommended. 
Book with Klook
online and save the hassle of last-minute arrangements. 
---
This is one of the many attractions that bring plenty of solo tourists to Bukit Bintang in Kuala Lumpur. 
---
Jalan Alor, Bukit Bintang - Food Street of Kuala Lumpur
Jalan Alor is the heart of street-styled foodies and gastronomic adventures in the heart of Bukit Bintang. Stop by 1 Jalan Alor to enjoy a mix of satay cooked on a coal fire at Restoran Wang Ah Wah (9 Jalan Alor). The service is quick and efficient and the food arrives immediately. The restaurants are experienced in dealing with large crowds on this street. I tried steamed tilapia, handmade noodles and a small serving of eggplant cooked in oyster sauce.
If you are a seafood lover, Jalan Alor is definitely a place to keep on your list. Restoran Beh Brothers specializes in making a large array of seafood dishes in Malay-Thai-Chinese cooking styles with sauces and the cooking styles of your choice.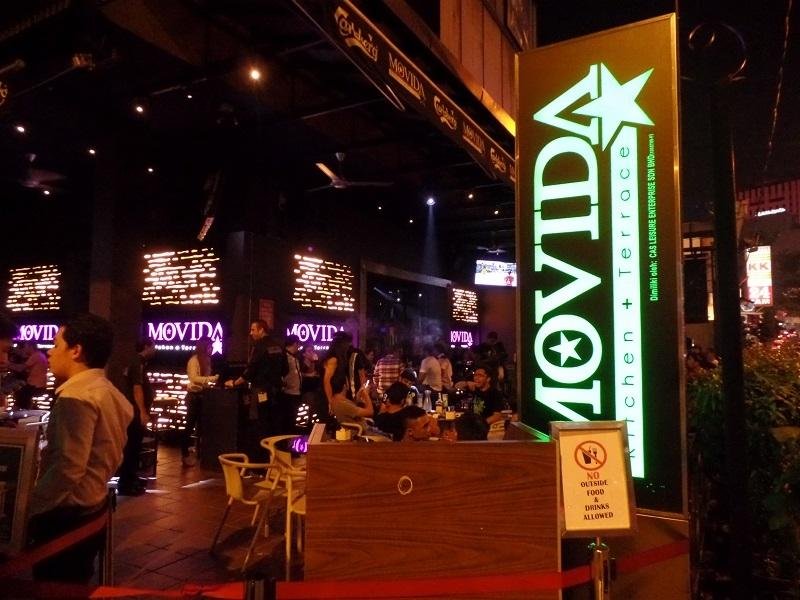 During the Durian season, you must try this fruit. Remember not to take it to your hotel as most hotels will impose a fine on eating durian in the hotel room. Some other interesting tropical fruit includes mangosteen, jackfruit, papaya, mangoes, guava and star fruit.  Make sure to start your day with a good serving of fresh tropical fruit to beat the summer heat and humidity in Kuala Lumpur. Cut and packed fruit can be purchased at supermarkets in Kuala Lumpur. 
---
Jalan Changkat Bukit Bintang - Nightlife in Kuala Lumpur
Changkat is a more hyped and western side of Bukit Bintang, with trendy Westernized bars, Irish pubs and cafes playing loud music. Changkat stays busy till the early hours of the morning. Movida, Frangipani, The Whisky Bar, Rabbit Hole, Healy Mac's Irish Pub & Havana Bar and Grill are some of the most popular joints on this street. 
Towards the end of the street are trendy restaurants like Bijan, El Cedro, Bottega Middeteranea and Havana Bar and Grill. These venues are ideal for a date or a romantic night out in Bukit Bintang. 
HOTEL SOLIEL is located in Changkat Bukit Bintang and is a great place to stay to enjoy the best of Bukit Bintang. Two other places where I have stayed frequently are Hotel Istana and Parkroyal Serviced Apartments which are centrally located within 200m of Changkat.  
Here are some of the pictures from my recent visit to Changkat Bukit Bintang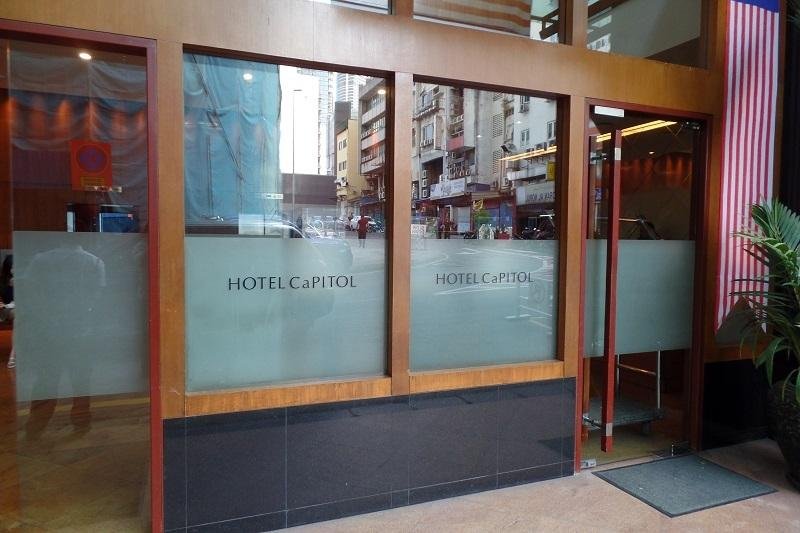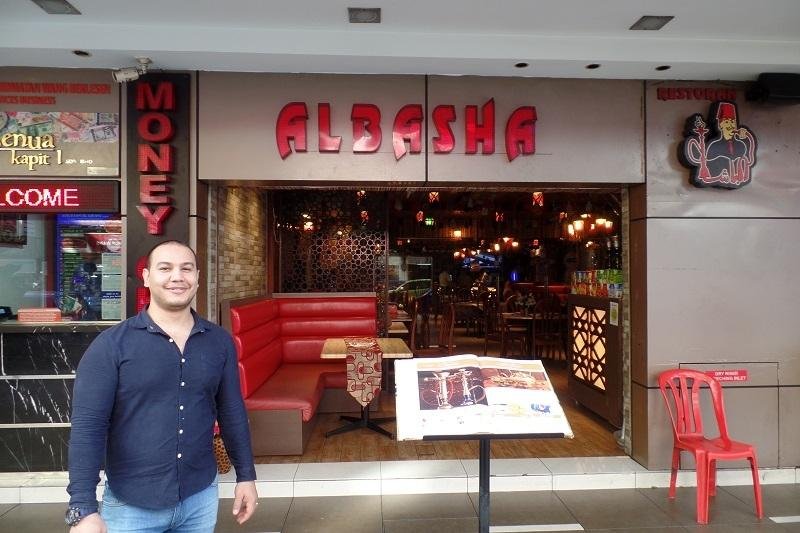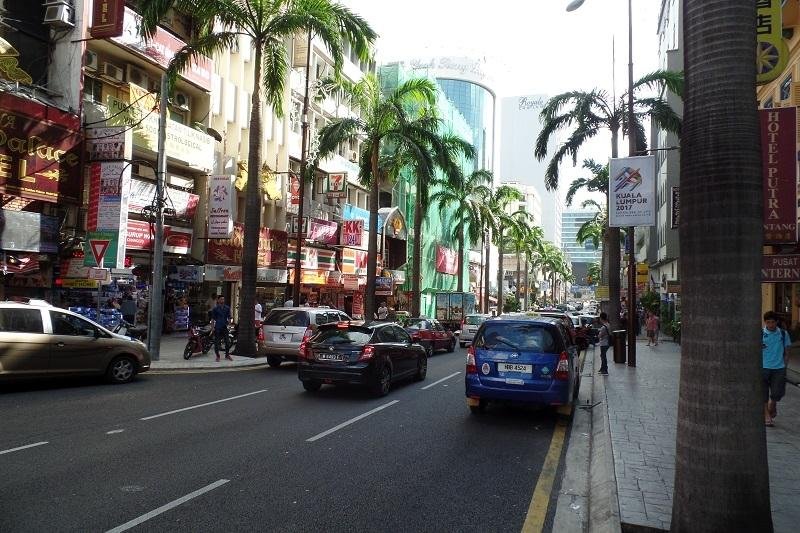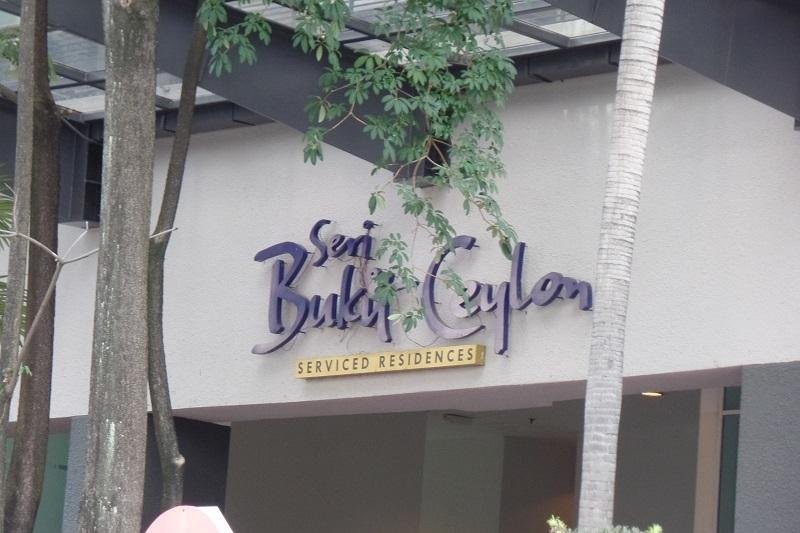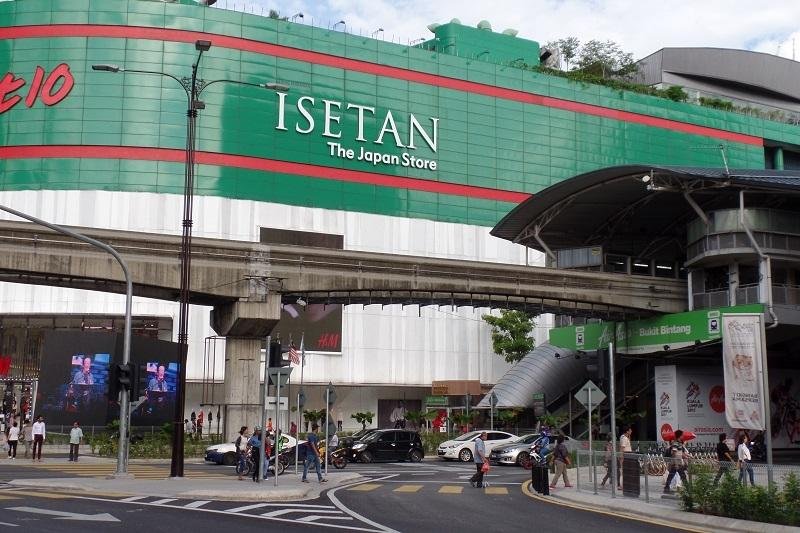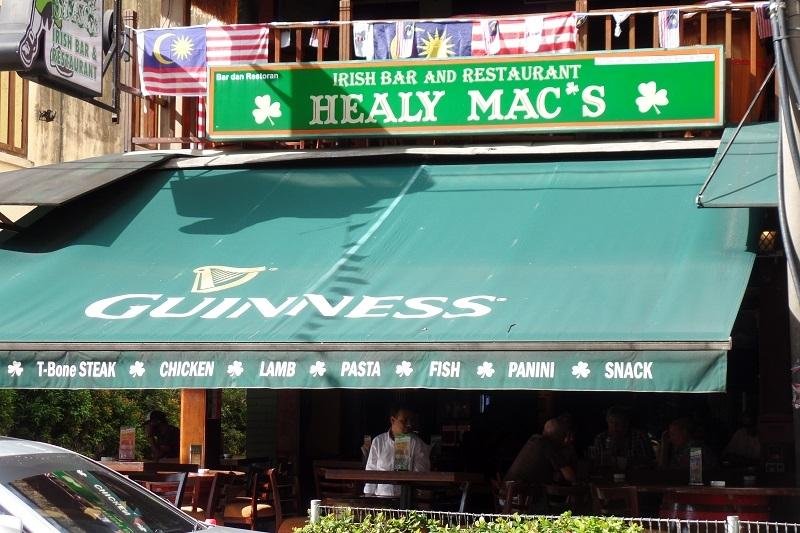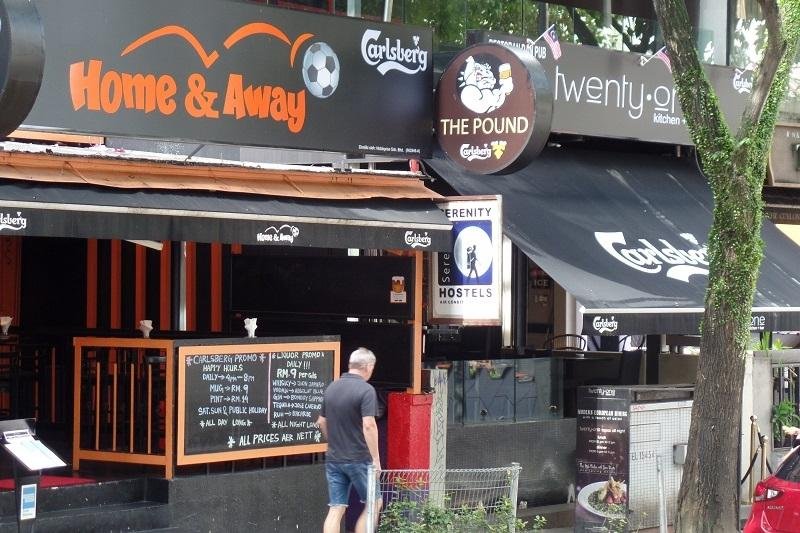 ---
Our Selected Cheap Hotels in Bukit Bintang, Kuala Lumpur
Bukit Bintang caters to tourists from all backgrounds offering cheap budget hostels as well as 5-star accommodations on the same street. Hostels are popular with budget-conscious solo travellers and you can get a shared dorm for under $10. 
Some budget hotels provide basic comfortable air-conditioned ensuite rooms for under RM 80 per night. If you are not fussed about booking online, there are plenty of hotels offering quality accommodation under RM 100 per night in almost every block of Bukit Bintang. 
Bukit Bintang Hotels
Pavilion Residences Bukit Bintang
Accommodation. Centrally located with easy access to all amenities. Suited for long term stay and family holiday. Serviced Apartments with fully equipped kitchens for cooking. Ideal location and affordable rates. Our Rating 4/5
Sarang Residences Bukit BintangBukit Bintang
Great 3 Star budget accommodation if you are planning a budget stay. A clean and affordable option if you are travelling solo.
Wolo Bukit BintangBukit Bintang
New 4 Star Boutique hotel centrally located in the heart of Bukit Bintang. Walking Distance from Bukit Bintang Station, Sungei Wang Shopping Plaza, Lot 10 and Pavilion. Plenty of nice restaurants in the vicinity.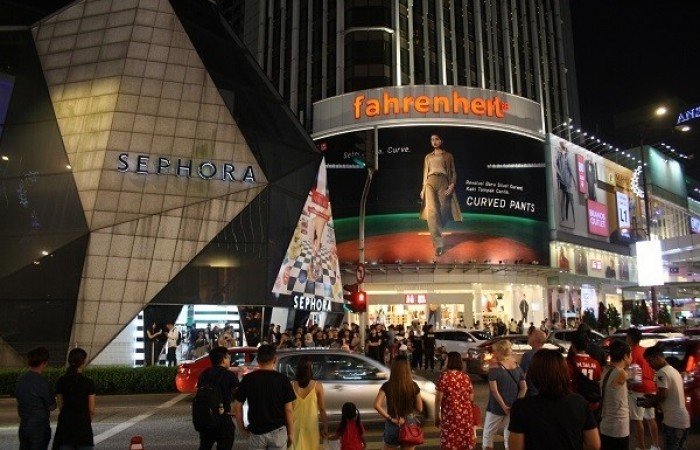 KL Attractions
A number of top-end shopping Malls are located right next to each other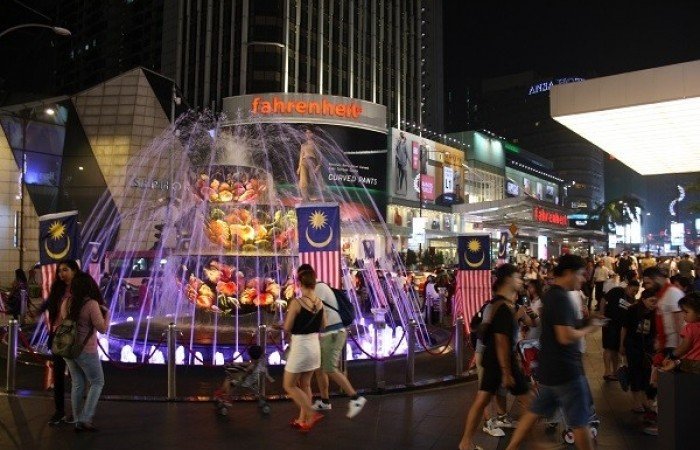 Places to go in Kl
Sephora,, Farenheit88 and Pavilion Mall are the main attractions in Bukit Bintang KL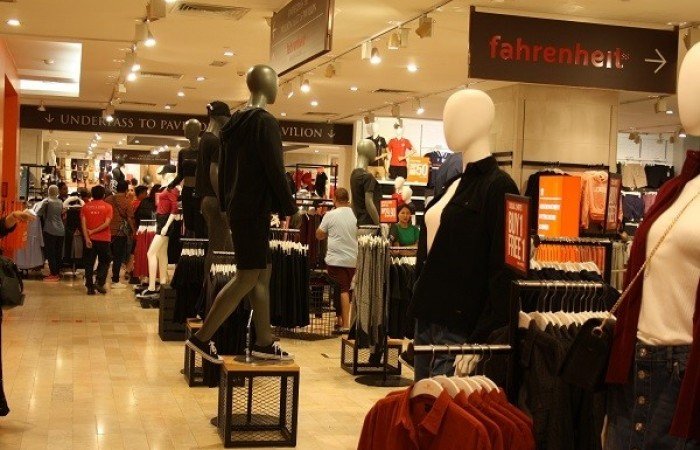 KL Attractions
Shop for local and foreign brands at Farenheit88. There are plenty of stores for kids toys and clothes.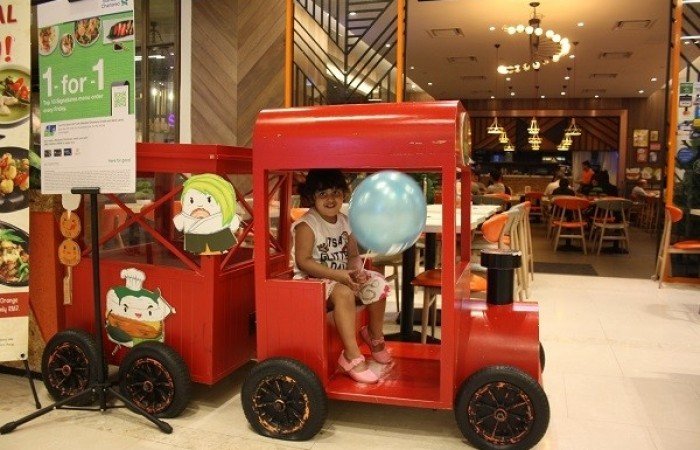 Places to go in KL
Rijj enjoying a ride at the basement of Pavilion Mall in KL
Restaurant on ground floor in Pavilion Mall
There are plenty of trendy restaurants and cafes in KL
Places to go in KL
Pavilion is the busiest malls with many trendy cafes, bars and international fast food chains.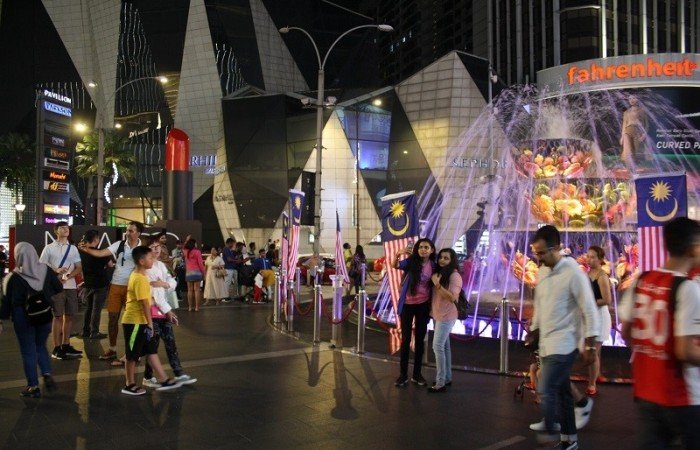 Places to visit in KL
Bukit Bintang has undergone massive renovations and offers a quality shopping experience for tourist.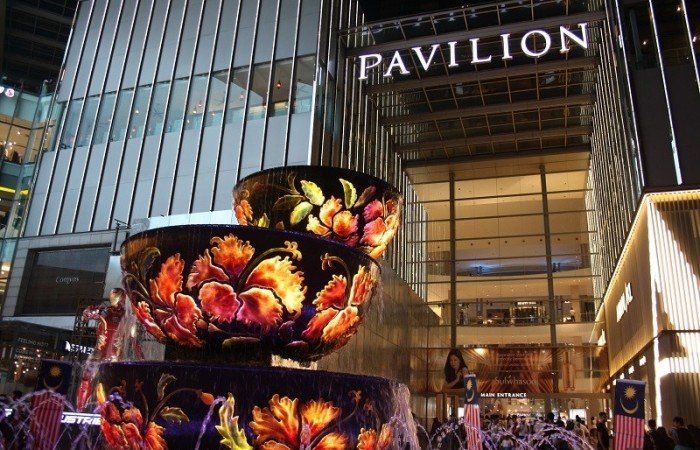 Places to visit in KL
The Pavilion Mall is a great place for high-end shopping in Bukit Bintang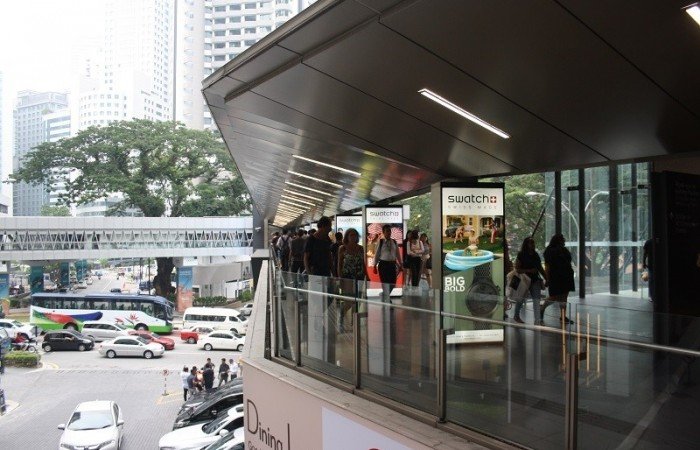 KL Attractions
Chulan Entrance a the Pavilion Shopping Mall
---
Enjoy great Shopping in Bukit Bintang Kuala Lumpur
Some of the top shopping Malls in Kuala Lumpur are located in Bukit Bintang. Once you get off from Bukit Bintang LRT, the exit takes you into the H&M store. The building has large international and national brands of clothing and accessories.
Berjaya Times Square Shopping Mall and Low Yat Plaza are located in close range to each other and offer a great shopping experience. These Malls can be reached on foot or by catching the LRT to Imbi Station. 
If you are looking for centrally located hotels in Bukit Bintang with easy access to shopping malls and restaurants include:
Pavilion Shopping Mall is a luxury mall with high-end stores and a number of popular international food chains, bars and restaurants. Sephora, Farenheit88, Star Hill Gallery and Sungei Wang are located next to each other making it very easy for the shopper to walk from one shopping mall to another. 
A word of advice

Pickpockets walk the street in Bukit Bintang and are very mindful of your belonging while shopping in the shopping malls. I have seen a number of people losing their shopping bags and hand bags while busy shopping in the malls. 
---
Shopping at Berjaya Times Square Shopping Mall in Bukit Bintang
Berjaya Times Square Shopping Mall is one of my favourite Malls in the area. The massive 5 story structure has over 1000 speciality stores and is ideal for mid-range shopping. There is an indoor theme park located in the shopping mall which operates between 9 am to 5 pm. 
---
Where to find cheap food outlets in Bukit Bintang?
Most shopping malls in Bukit Bintang have a large number of restaurants catering to local and Western tastes. The basement of Berjaya Times Square Shopping Mall has a food court with a number of local restaurants and buffet-styled restaurants. The food is very reasonably priced. 
Foodcourt at Berjaya Times Square Shopping Mall
---
A food court in the basement offers a wide range of buffet-style dinners in a very affordable price range. The ground floor of the malls has Starbucks and pizza joints. The shopping mall is accessible from Bukit Bintang Train Station and KL Sentral by light rail.
The popular electronics shopping mall Low Yat Plaza is located opposite Berjaya Times Square. Two of my favourite hotels Furama Bukit Bintang Bintang and Melia are located opposite Berjaya Times Square. If you are travelling with families, these hotels offer quality 4-star accommodation at reasonable prices. 
Pudu is another interesting suburb located next to Bukit Bintang and is easily accessible from the Furama Hotel. I explored the area on foot and enjoyed exploring a number of local restaurants including Sek Yuen. 
Plenty of mid-range shopping in Berjaya Square Mall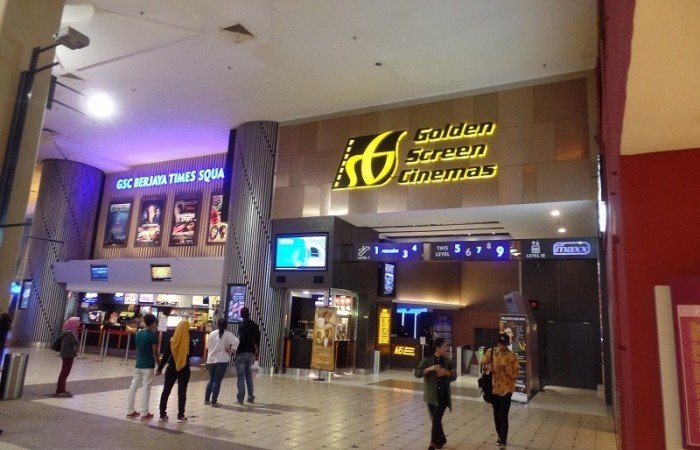 Indoor Cinema at Berjaya Square Mall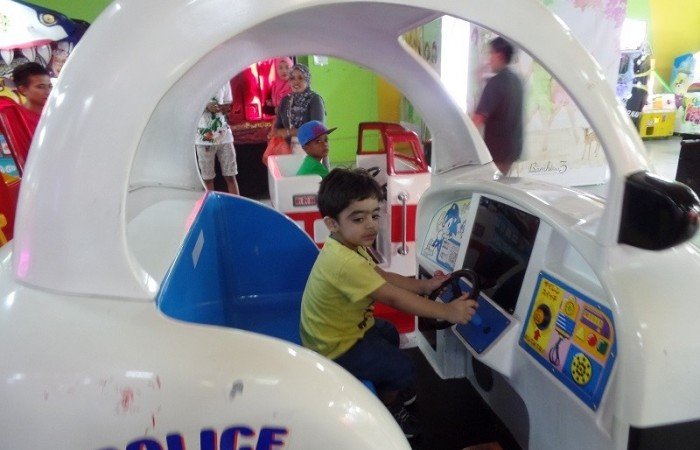 Kids play area on 5th Floor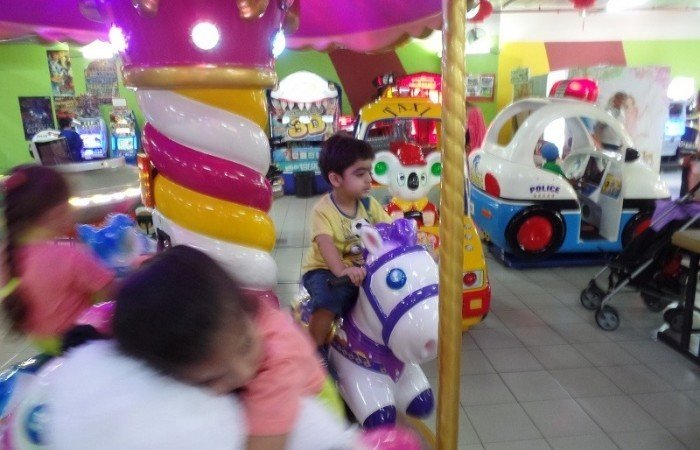 Kids Arcade at Berjaya Square Shopping Mall
Indoor Theme Park at Berjaya Square Mall
Outside Berjaya Square Mall
Berjaya Square Mall Entrance
Musa busy with souvenir shopping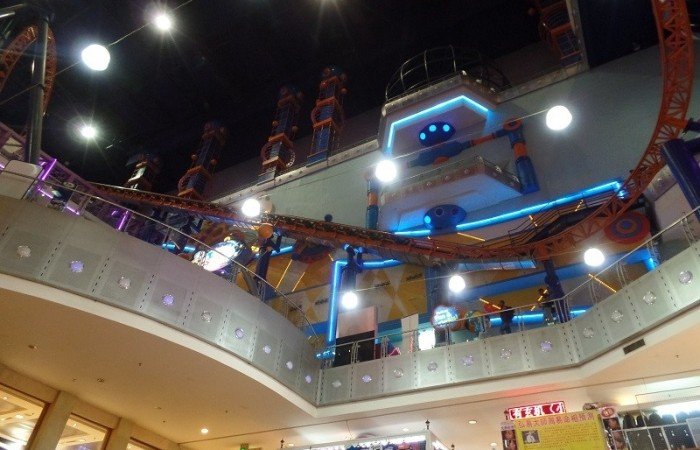 Berjaya Shopping Mall Theme Park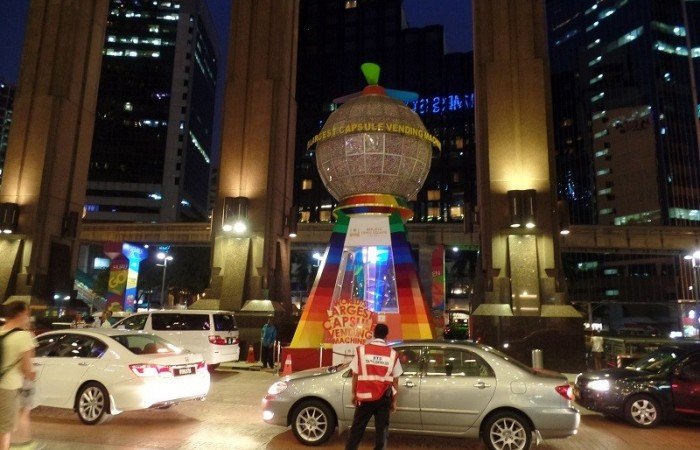 Busy location all through the day
Quality shopping for garments at Berjaya Square Mall
---
Sungei Wang Plaza is located across from H&M. This is a must-visit if you are keen on budget shopping and buying local artefacts, items of clothing, gifts, and toys. Most Malls are multi-story buildings and you need to walk a lot. Therefore, plan your trip beforehand and work out your budget and the places you want to visit.
---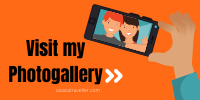 PIN IT TO READ LATER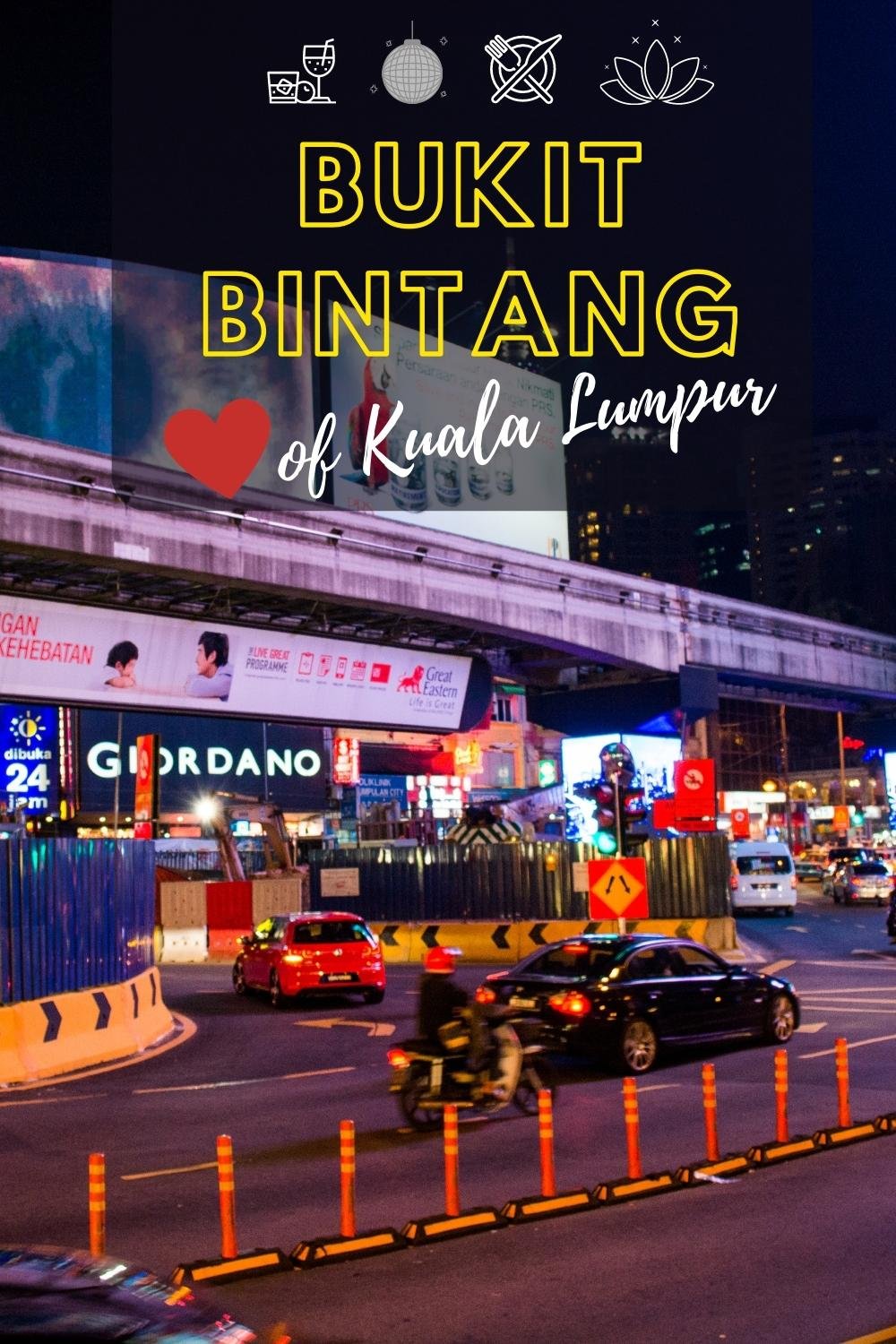 ---