Want to enjoy the best of the Australian Landscape? Plan a trip down the Great Ocean drive from Melbourne to Appollo Bay.
The beautiful coastal highway offers a diverse landscape ranging from rolling hills, pristine beaches and lazy coastal towns. Plan your trip beforehand to enjoy one of many amazing cities with a rich history of early settlers who visited this region in search of Gold. The gold is long gone, but amazing architecture and history are still be explored by a new breed of travellers.
I have driven down the Great Ocean drive a couple of times in the last ten years and always enjoyed the scenic road trip and explored amazing new town, cafes, restaurants and vineyards. 
The total driving distance from Melbourne to Appollo Bay is 265km. This distance can be easily covered in 3-4 hours. If you have more days to yourself, explore the coastal area all the way to Warrnambool and drive inland to Dunkeld and Grampians area which is very popular with nature lovers. From the Grampians, drive to Ararat, Ballarat and back to Melbourne. Here is the distance breakdown
Melbourne to Geelong: 75 km
Geelong to Warrnambool: 265km (along Great Ocean Drive)
Warrnambool to the Grampians:137 km
The Grampians to Ballarat: 147km
Ballarat to Melbourne: 117 km
The whole loop will cover a distance of 850 km.
Driving from Melbourne to Geelong
The best tip is to start early as there is too much to do and see. If you are travelling on a clear sunny day, you can enjoy great views of the ocean all scenic beaches along the way. 
Geelong is the first major stop on the way. This old town is turned into a very trendy place to retire and offers a great lifestyle for artists, writers and nature lovers. There is a beautiful waterfront area, a number of amazing bars, cafes and restaurants. Geelong is an emerging place for foodies with restaurants like Osteria Fiorenza, Restaurant IGNI along with many others.  Geelong has a beautiful waterfront to enjoy the amazing sunrise. 
Geelong has an active art scene and there are a number of art galleries and museums. Take the scenic foreshore route to enjoy the best of Geelong. The Eastern beach area has been redeveloped with a beautiful promenade and Art Deco Swimming complex. There are a number of nice places to stay in Geelong in all price ranges. Here are some recommended locations.
City South Side Caravan Park - Campsites and cabins in reasonable price range are available. 
National Hotel Backpacker - Shared dorms/single & double rooms are available. This is a lively location with a noodle bar on the site.
Sundowner Motor Inn - Located close to Corio Bay and City Center, the motel inn offers quality accommodation at reasonable rates.
Compare best hotel rates online for Geelong
The Twelve Apostles
The drive up to 12 Apostles is a mix of the scenic winding country road through lush green hills and a rugged coastline. The Twelve Apostle Lookout is a main stop along the way to enjoy the scenic views of the limestone formations from a vantage point. The location is accessible by tour buses and helicopter tours from Melbourne. A proper car park near the lookout is a stopover for tourist buses and visitors. Obtain more useful information including maps about the region can be obtained from National Marine Park Tourist Center. 
A step of stairs near the lookout allows you to reach out to the beach. The beach is not ideal for swimming as the region is notorious for choppy waters and very strong winds. The place is quite cold even in the middle of summers, therefore, carrying an extra layer is suggested.
Warrnambool, Victoria
Warrnambool is the next interesting City along the way with a population of 35,000 residents. Warrnambool offers a number of quality hotels and caravan parks. If you have more time to yourself, Warrnambool is a great place to stay and enjoy local beaches and picnic spots. Murnanes Bay, a 25 minutes drive offers unique 12-Apostles rock formation experiences away from the crowds. Other worth visiting beaches include Shelly Beach, Levy's Beach, Main Beach and Logan Beach. Boardwalks along the beaches are great places to explore the amazing coastal views in the region. 
Historical Facts
Warrnambool coastline along Cape Otway has a dangerous coastline notorious for shipwrecks through last two centuries. Relics from these shipwrecks are saved in the Flagstaff Hill Maritime Village. A theatre in the museum screens old maritime films and documentaries.
Warrnambool is a great location to stay if you are travelling with children. A 20-acre entertainment park near Lake Pertobe is a great place to spend a day. A number of activities will test the outdoor skills of the kids and offers challenging but interesting excursion for the entire family. 
The Grampians Victoria
C-178 connects Warnambool with Dunkeld from where you can drive up to the volcanic peaks. The Grampians is a must-visit location for outdoors and adventure lovers. Halls Gap is a meeting point for adventurers and explorers. The Grampians is home to a number of aboriginal rock paintings, waterfalls, rocky outcrops and one of many interesting walking trails offers unique views of this amazing region. 
Grampians Eco WHA offers award-winning accommodation in Halls Gap. I have also stayed at Halls Gap Caravan Park offering quality self-contained cottages that can accommodate over 6+ individuals. This type of accommodation is ideal for families and large groups.
Halls Gap is the central location in The Grampians with a number of cafes, restaurants and supermarkets. There are no banks in the area, however, an ATM is available at a local service station. 
More information on activities and things to do in the Grampians can be obtained from the Information Center in the Halls Gap.  During my stay in the Grampians, I explored the Wonderland Range which has a number of scenic drive and walks. The Pinnacle Lookout is one of the most popular trails starting from Halls Gap car park. The Pinnacle walk starting from the car park at Halls Gap offers a challenging walk for avid traveller reaching up to rock outcrops overlooking the western side of Grampians. Along the way, you will come across a number of local animals ranging from Kangaroos, Koalas and even snakes.
Make sure to wear proper hiking boots and carry enough water, sunscreen and a hat. The Pinnacle Walk should be on your list if you are planning to explore the outdoors in the Grampians. 
The Grampians YHA ECO Hostel is a great place to meet like-minded visitors who are interested in outdoor activities. You can team up with other hikers to enjoy one of many hiking trails.  
The campgrounds in the Grampians are also popular with school trips and scout groups, as the region offers to challenge outdoor terrain and amazing opportunity to explore wildlife. I have also spotted some ostriches and emus while driving back from the Grampians to Ararat.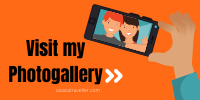 Driving back from the Grampians to Melbourne
The shortest route back from the Grampians is to drive towards the city of Ararat. Ararat is also accessible by train from Melbourne. There are a number of historical building and hotels in the area which has a rich history of the gold mining era in the region. The population of this region decreased substantially through the 80s and 90s due to lack of economic opportunities. However, the region is growing in the last couple of years due to infrastructure projects undertaken by the government. 
Ballarat is the next town along the way with a rich history of the gold mining era. The beautiful architecture of the building shows a period of steady growth and affluence in the previous century. There are a number of quality coffee shops and coffees in the city which makes it a great place for a quick stopover. 
Pin it to read Later!!