Pangkor Island is one of the most popular Island destinations on the west coast of mainland Malaysia. Pulau Pangkor can be easily reached from Kuala Lumpur by bus or car. If you plan to travel to Pangkor Island from KLIA. The interstate freeway ride takes around 3-4 hours covering a distance of approximately 300 km.
I rented a car from KLIA2 and drove to the city of Lumut near Pangkor Island. Swiss-Garden at Damai Laut Resort is located on the outskirts of the city of Lumut covering an area of 16 acres. The resort offers a unique stay on a massive property including a spice garden, golf course and watersports. 
---
Get Best Rates at Swiss Garden Damai Laut
---
I checked this property online through Agoda, offering amazing discounts with advance booking. The property appeared better than I expected. 
The deluxe rooms offered nice comfortable hotel rooms. The resort is quite popular with family holidaymakers because of the outdoor activities on the premises. 
Staying at Swiss Garden Resort at Dami Laut
---
One of the most enjoyable experiences is Pirate Bay Restaurant overlooking Pangkor Island and amazing sunset views of the west coast. 
If you book breakfast option when booking online, the resort offers a lavish breakfast a nice dining area on the premises located right next to the outdoor pool. 
The resort is a great place to stay if you like the outdoors, as the property is quite spread out. The golf course and a spice garden are located on the premises. 
A recent renovation has converted the pool into a kid's splash area and mini-theme park with slides and other watersports that make it ideal for staying with the kids. 
The resort has its own private beach offering plenty of water sports including beach volleyball, quad bikes and other sports ideal for groups.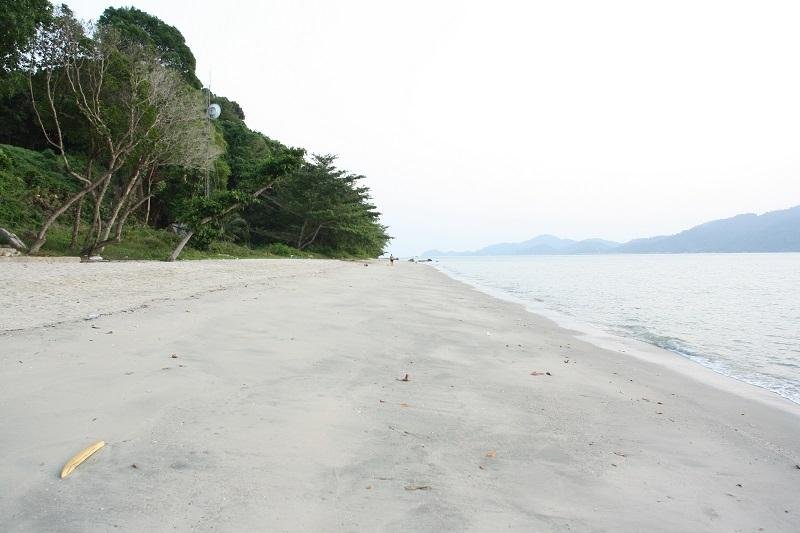 Local tours including Island hopping tours can be organized from the resort as there is a jetty near the resort. 
Outdoor restaurant at Swiss Garden Resort at Damai Laut.