Walking Street in Pattaya is the centre of tourist activities with a large number of bars and clubs. Guest Friendly hotels across the city allow visitors to bring escorts and prostitutes to their hotel rooms. With over 30,000 sex workers operating in the city in one time, Pattaya has been one of the most visited cities in Thailand. 
The post-covid scene looks bleak as over 70% of tourism-related businesses have closed down in Pattaya. Government is aiming to turn Pattaya into health and tourism hub in future that will attract health tourists from across the world. 
These are some of the places that made Pattaya so popular for the tourist:
Visit Walking Street in Pattaya
The famous night-life spot is full of gogo bars, night clubs, strip shows and places of adult entertainment. The whole colour, light, sound and crowds of people make it surreal and not to be missed experience. Walking street has all that attracts the majority of foreigners to Thailand. At the end of the street, there is a very nice open-air Pattaya Beer Garden with an amazing view of the ocean. Walking street is easily accessible from main shopping centre adjacent to Hilton hotel. If your reason for travel is Pattaya find accommodation in one of these hotels.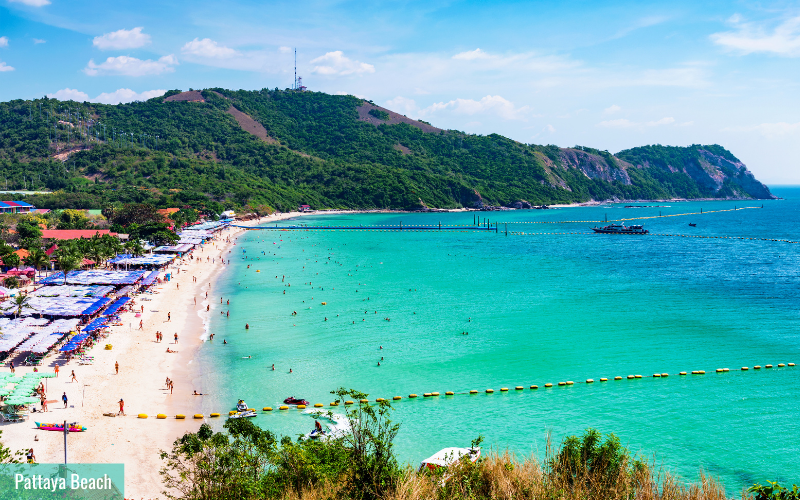 Pattaya beach is famous for water sports and general touristy beachside attractions. In holiday season you will find throngs of people on the beach enjoying water scooters, basking in the sun. The beachside area is very regulated and you can feel the presence of police and security. Recently there is plenty of incidents with tourist being charged for damaging water scooters etc. Make sure you do not get caught up in these scams and better to enjoy these activities with the tours. Make sure you check your equipment before renting. 
It's fun to see this traditional spot near Pattaya if you are willing to spend around $30 dollars in ticket for some strange reasons. Most websites suggesting these travel places will not update you on the hidden costs to these locations and you will be obliged to bear the cost since you have already made an effort to be there. You can hire a man-powered boat and cruise through 10000sq m of areas enjoying local food, fruit, shopping and beautiful artifacts of Thai culture.
Nong Nuch Tropical Gardens Pattaya
You need a day to explore these gardens which are developed on various themes. Accommodation is available. Garden is developed on different themes ranging from 17th Century French Garden, Stonehenge or Renaissance Garden. You can explore a wide range of tropical plants and flowers. An absolute delight for people interested in nature.
A visual delight and an absolutely enjoyable cabaret entertain local to Pattaya. This show display transvestite performers in exotic outfits. This is extremely famous with tourists who want to enjoy the 'naughty' side of Thailand. 
There is a wide range of captivating experience waiting for kids at one of the most modern aquaria in Aisa. The aqua tunnel is divided into Coral Reef, Shark and Ray and Giant Siam. The facility has more than 200 hundred marine species. 
Decided to stay in Pattaya for a weekend. Search the best hotels rates with hotel combined network: