Exploring the city of Mittagong in Southern Highlands NSW
As you exit from M5 to Sothern Highlands, Mittagong is the first city along the way. This historic town was built by early settlers towards the beginning of the 19th century. Some historical building in the city dates back to the 1830s.
Fitzroy Inn Historic Retreat  was established in 1836 and is still a popular place to stay as well as organise events (wedding receptions etc). The old building has been refurbished to turn into a modern Inn with all amenities. The rolling lawns are decorated with marquees to celebrate outdoor events. The setting of the building with pond and weir is ideal for a relaxed and enjoyable holiday in the highlands. Check Rates Online.
Fitzroy Inn - Historic Retreat in Mittagong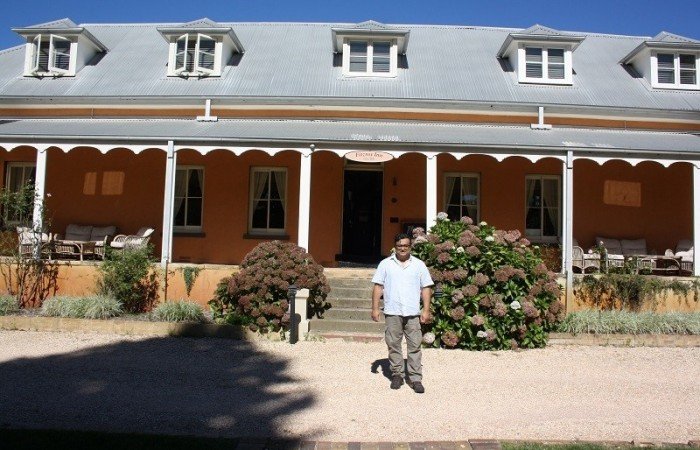 Fitzroy Inn - Historic Retreat in Mittagong
Fitzroy Inn - Historic Retreat in Mittagong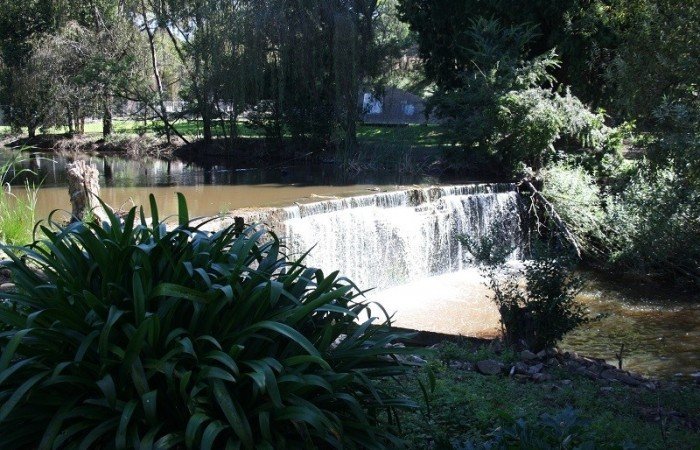 Fitzroy Inn - Historic Retreat in Mittagong
Fitzroy Inn - Historic Retreat in Mittagong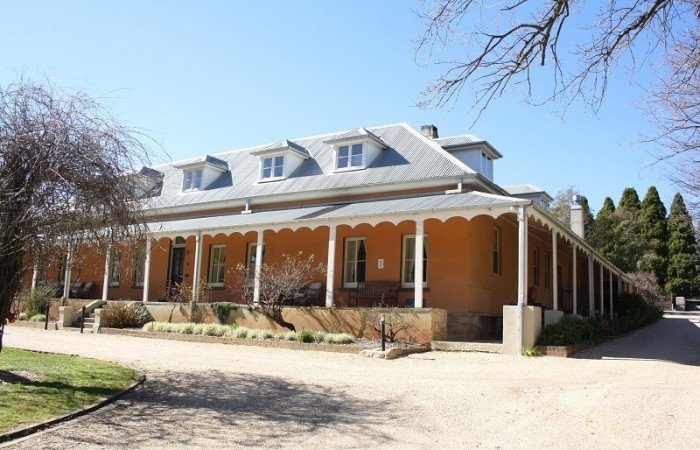 Fitzroy Inn - Historic Retreat in Mittagong
Fitzroy Inn - Historic Retreat in Mittagong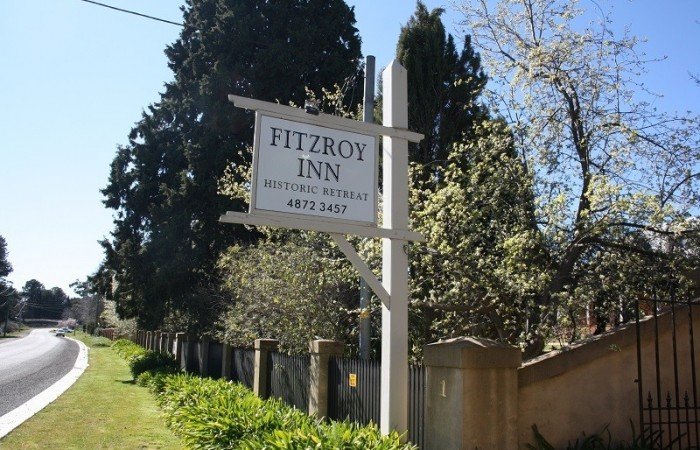 Fitzroy Inn - Historic Retreat in Mittagong
Mittagong is a small town with all the basic amenities. With easy access to some amazing lookouts, wineries and Wombeyan Caves, Mittagong can be a great stopover for a day. A weekend market is held in the open grounds near the church in the city where you can shop for local produce, condiments, plants and some clothes. Weekend markets in the small towns of NSW are a great way to enjoy the local culture. 
---
Mittagong Lookout and Jellore Lookout
Two lookouts are located very close to each other on Mount Gibraltor commanding great views of the rolling hills and valleys of the Southern Highlands. Both Jellore and Mittagong Lookouts are located a 10-minute drive from the city of Mittagong. 
For the more adventurous, Wombeyan Caves offers some amazing cave adventures in some pre-historic caves dating back to over 40 million years. Both Wombeyan and Jenolan Caves are popular tourist attractions in the region. 
---
 Exploring the amazing city of Bowral in Southern Highlands
Next on the road is the beautiful city of Bowra. Bowral is the hometown of cricket legend Sir Donald Bradman. You can visit Bradman Museum to learn some interesting facts about cricket history. 
With proximity to Sydney and an amazing laid-back lifestyle, Bowral and Berrima have attracted a large number of Sydneysiders who have made their investment properties in the region. The city caters to high-end clientele and you can find a number of nice bars, cafes and restaurants. The main street in Bowral is lined with designer stores and antique shops.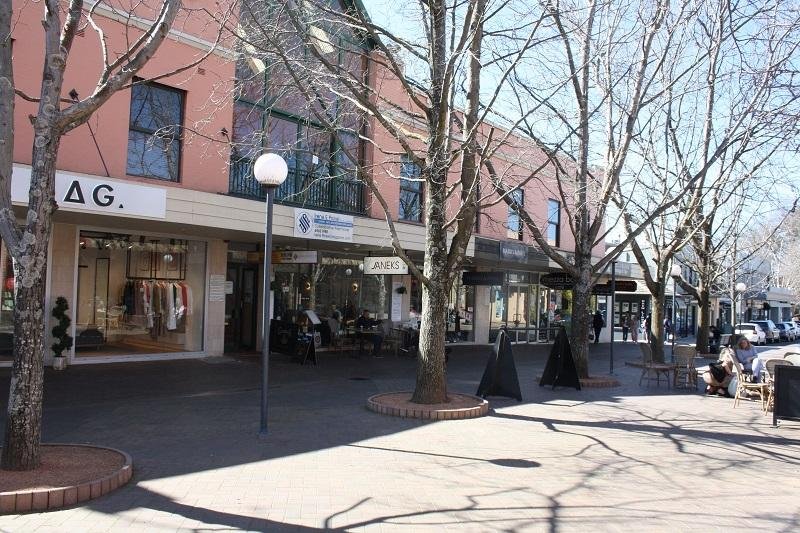 Berrima Heritage Trail takes you down the historic pathways where you can enjoy beautiful historical buildings including Regency-styled Berrima Courthouse. Stop by the Surveyor General Inn (built-in 1834) to enjoy a drink. 
---
Drive to Fitzroy Falls in Southern Highlands NSW
A winding two-way road with the old historic building dating back to 1800 takes you down to Fitzroy Falls. The location has ample parking and is quite popular with tourists. 10 minutes walking track take you to a beautiful lookout overlooking the majestic falls. The walking trails take you on a 5 km round trip providing access to unique landscapes and beautiful birdlife. 
An information centre near the parking offers very comprehensive information about the region and various activities, walking tracks and flor and fauna of the region. 
A marked walking track will lead you towards the lookout commanding views of Fitzroy Falls and deep gorges in the region. Longer walking tracks are available in the region that requires more fitness levels. 
Make sure to carry extra layers, water and food when exploring the wilderness in the Blue Mountains region. 
The drive from Fitzroy Falls to Kangaroo Valley is a very enjoyable one with amazing coastal views of the Shoalhaven region from the steep slopes of Macquarie Pass. 
Illawarra Fly Treetop Adventure is another very popular attraction in the region with plenty of activities and challenging adventures for children as well as adults. Make sure to book beforehand to get a slot when travelling to this location.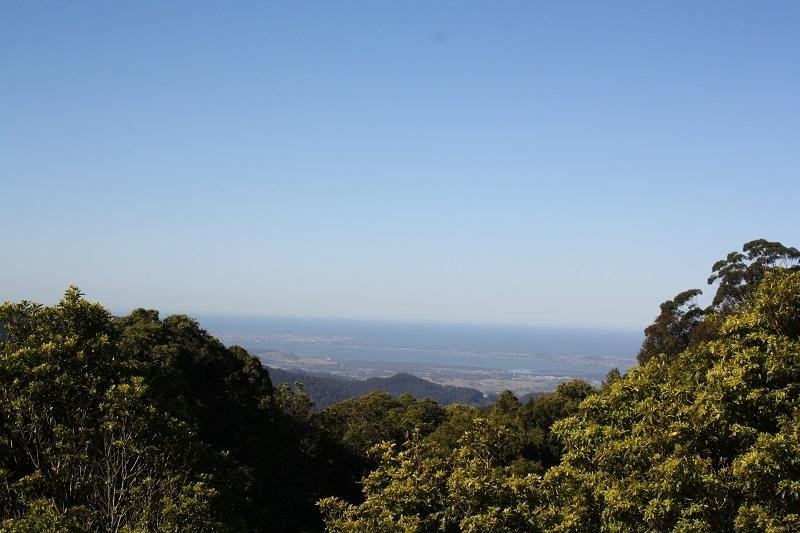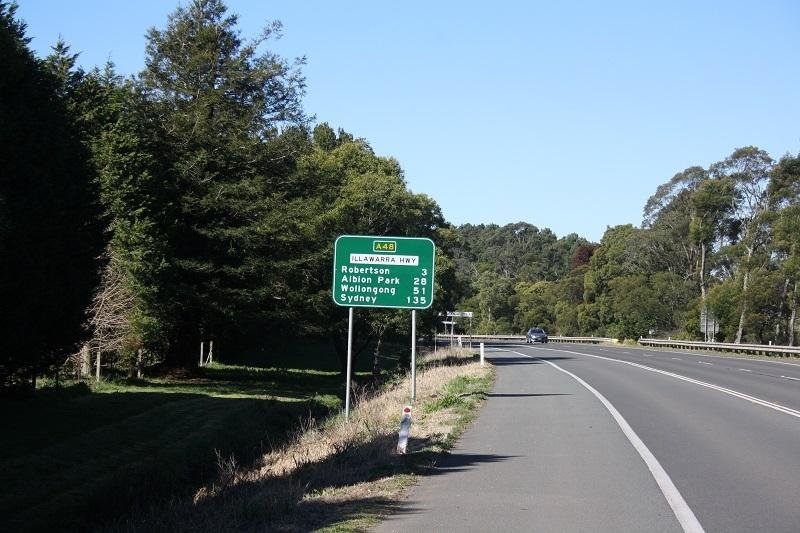 A twenty minutes drive further south from Fitzroy Falls will take you down to Kangaroo Valley. The river is popular for water sports and you can rent kayaks for a day and explore the river. Kangaroo Valley Canoes offers interesting tours of the area. 
Kayaking tours can take you down from Bendell to Tallowa dam or explore Shoalhaven gorge on a two-day tour or get on a 4-5 day safari. 
Driving further south take a detour to Berry a small town on Princess Highway. This historic town has a great history, beautiful well-preserved buildings and a very lively ambience. People on the way to Bateman's Bay and Jervis Bay stop over for a brief recess to enjoy hot pies and nice good at local restaurants and cafes. 
---
Fun at Jamerboo Waterpark in Kangaroo Valley NSW
Another place for family fun in the southern highlands is Jamberoo Water Sports and Family Theme Park. The park offers some of the most adventurous rides as well as bobsled that snakes down the mountain. Taipan is a massive snake that takedown inflated dingy through its guts.
Funnel-web undoubtedly is the ultimate adventure for thrill-seekers. This park offers great fun for young and adults alike.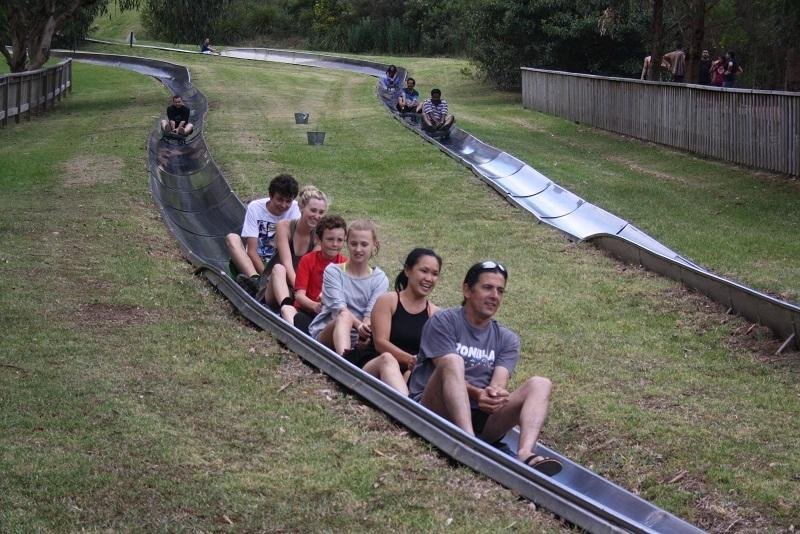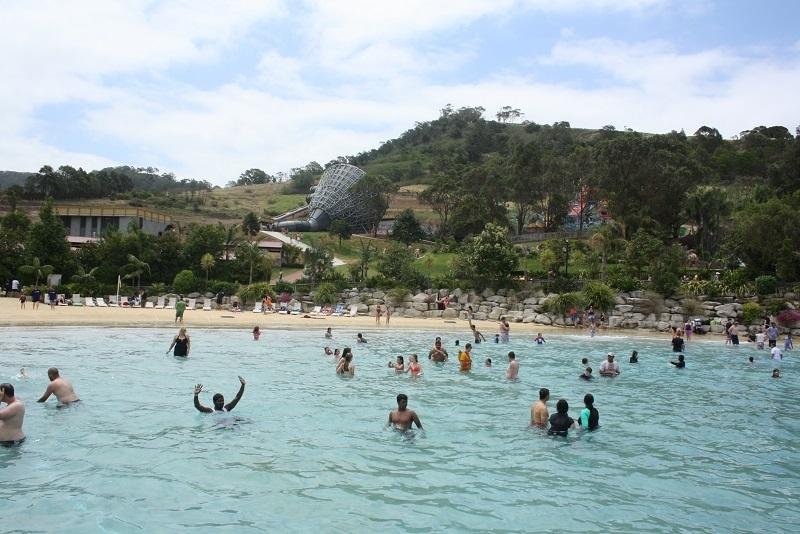 While driving back from Berry towards Sydney stop by at Kiama for nice views of the ocean and check out the famous "Kiama Blowhole". Kiama is quite popular with Sydney-siders with nice restaurants and waterfront properties for weekend rentals. The drive is pretty easy and you can also catch a train to Kiama from Sydney Central. 
---
Planning a holiday in Southern Highlands NSW?
Explore the Best places to stay in Mittagong, Bowral, Berrima & more...