ThaILAND is opening for
travel on JULY
Adventure is worthwhile
Huskisson in Jervis Bay is a great spot to enjoy Dolphin and Whale Watching Tours.
Enjoy a group tour or individual tour to enjoy the local marine life and beautiful coastal scenery at your own pace.
Read more
NSW is home to some of the earliest European settlers in Australia. The coastal town has amazing landscapes, pristine beaches and offer amazing culinary and gourmet adventures for travelers.

The National Parks in NSW offers amazing opportunity for outdoor lovers to explore untouched wilderness, waterfalls and unique landscapes.

Planning to explore NSW?
Read more
South Coast NSW
Drive along old Princess Highway exploring beautiful coastal towns of Austinmeer, Wollongong & Kiama
Southern Highlands
Mittagong and Bowral are historical towns in the region. Visit Fitzroy Falls and Kangaroo Valley.
Forster Tuncurry
Forster Tuncurry are beautiful coastal towns in Central NSW.
Newcastle
15.hours driving distance from Sydney is the Port City of Newcastle.
More Destinations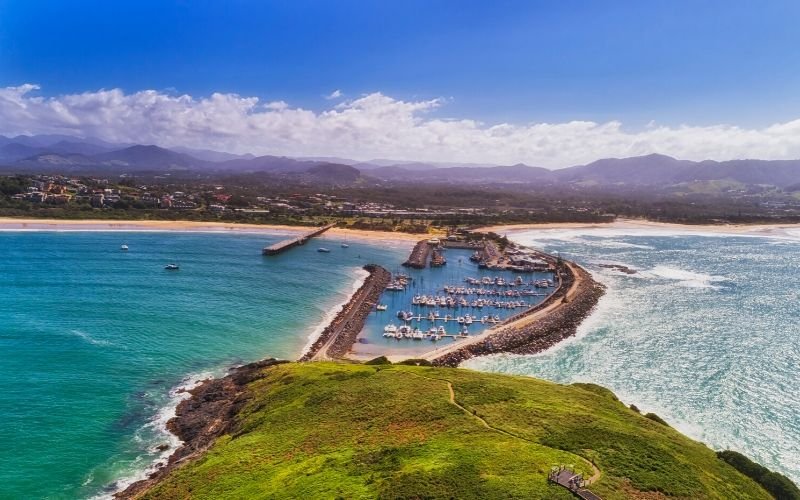 Ready for Coffs Harbour?
One of the most popular destinations along Pacific Highway while driving from Sydney to Gold Coast, Coffs Harbour is a must a visit coastal locations in NSW.
Read More
Nelson Bay , Port Stephens NSW
Nelson Bay makes an ideal location for a day trip for Sydney. Enjoy a number of outdoor activities with family including dolphin watching tours, camel safaris and sand dunes.
The magic of Hunter Valley NSW
Heart of the wine country, Hunter Valley is home to some unique experiences in NSW.
Enjoy scenic drive through the vineyards and enjoy local gourmet delights.
Read more
more travel adventures in mail?