Travelling by bus from Kuala Lumpur to Singapore is an interesting way to explore mainland Malaysia and travel to the fascinating destination of Singapore. The travel time between the two destinations is approximately 6 hours. Various bus services in different price ranges operate round the clock between these two popular destinations. I have travelled on these luxury buses a couple of times and found it to be a better option than catching a flight from Kuala Lumpur. The bus to Singapore can be booked from Penang, Kuala Lumpur and Johor Bharu. 
---
Booking the bus ticket from Malaysia to Singapore
Aeroline is one of the premier services operating from Jalan Ampang in Kuala Lumpur. The tickets can be bought from the booking station near Corus Hotel on Jalan Ampang. 
Catching Aeroline bus from Corus Hotel in KLCC
Corus Hotel Bus Ticket counter
A comfortable double decker bus
Enjoy onbard entertainment
Stopping over halfway through the trip
Shop some local fruit at the stopover
Comfortable stopover area with restaurants and cafes
Comfortable interior for a double-decker bus by Aeroline Service
---
The adult ticket costs RM 65. Make sure to book a return ticket to get good rates. Separate tickets normally most more. Other budget services operating on the same route cost as low as RM 20. Aeroline I find is a great service and value for money for a comfortable journey. 
The double-decker buses have 18 seats on the first deck. The ground-level deck is a lounge area that can be used by travellers if required. The buses are also equipped with toilets. 
Light meals are served during the trip. There is normally a 30-minute stopover halfway through the trip. The stopovers have toilets, prayer rooms and restaurants.
The stopover in Singapore is Harbourfront Plaza offering easy access to Santosa Island as well as ferry service to Batang. 
Midway bus stopover between Singapore and Malaysia
---
The first bus departs from Kuala Lumpur at 6 am and the last service is scheduled at around 830 pm. 
The causeway connecting Johor Bharu with Singapore
---
Where to stay in Singapore with family
Accommodation in Singapore is expensive and therefore, planning beforehand and advance booking can help you get good rates.
We stayed at Furama Riverfront , I booked online with Booking.com and got a 15% discount with a 14-advance booking. The hotel is located 1.6 km from the Clarke Quay Area which is one of the popular tourist locations in Singapore offering a number of quality cafes, restaurants and bars. 
Furama Riverfront Hotel in Singapore
---
Other popular locations to stay in include Chinatown, Bugis and Little India. Check hotel rates online in Clarke Quay
---
Using Public Transport in Singapore
Singapore has an efficient transport network connecting major parts of the country. A day pass can be bought from one of the main train stations offering unlimited rides throughout the day. 
A tourist pass can be bought for multiple days providing access to all buses and trains. BUY ONLINE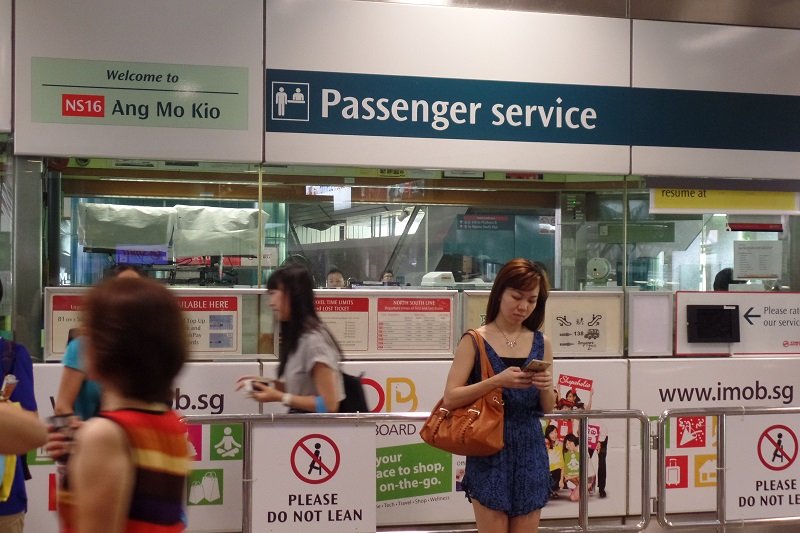 Buying a day pass is a great way to explore public transport in Singapore
---
However, travelling with children, taxis and Uber can be quite effective and save substantial time. We planned a tour to the Singapore Zoo located in the Southern part of the city. The best way to travel to various locations on a day tour is to buy a hop-on & hop-off bus pass providing easy access to most areas of interest. 
We travelled using public transport to Orchard Road and used a local bus from the bus terminal to the Singapore Zoo area. This mode of communication is quite time-consuming. Alternatively, booking a taxi would be a more convenient option. 
---
Major attractions in Singapore
Plan your trip in advance as Singapore has plenty of places of interest including Sentosa Island with plenty of Theme Parks and outdoor attractions, Marina Bay Sands, Gardens by the Bay & Merlion.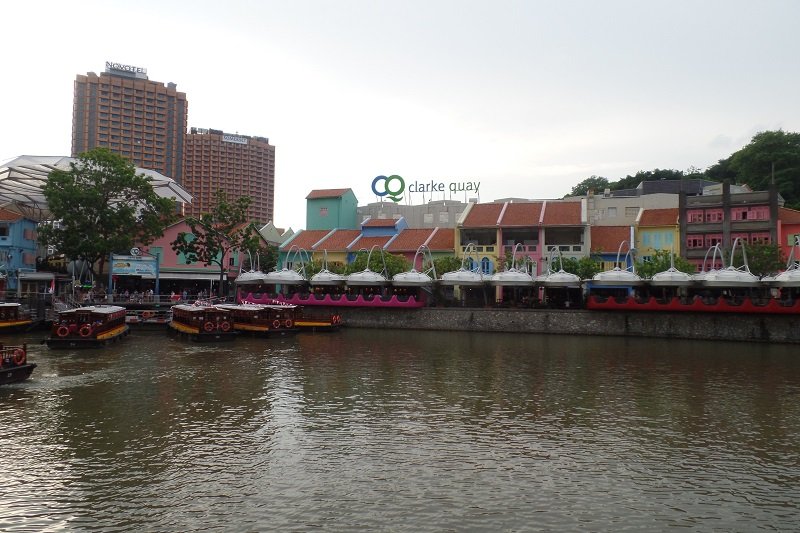 Clarke Quay is a major tourist area in Singapore
---
The Singapore Zoo has four different zoos (River Safari, Jurong Bird Park, Night Safari). You will need a full day to explore all these attractions or your trip can be split in two days.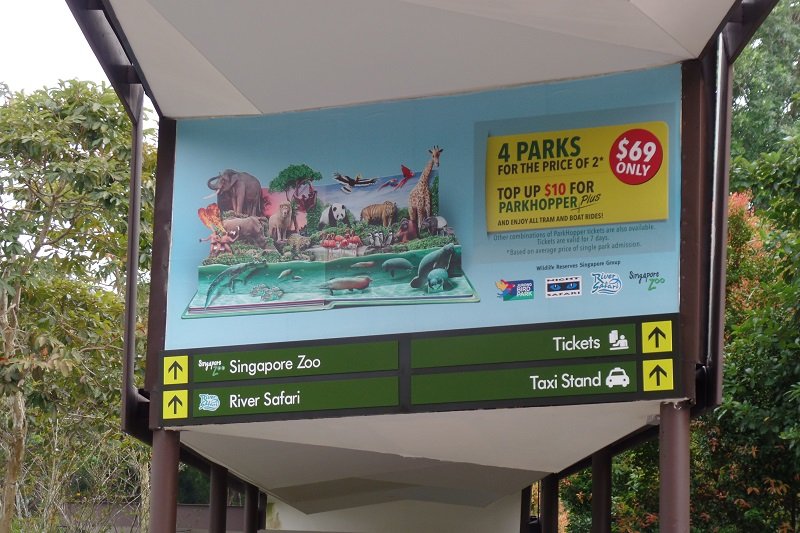 Bus Stand at Singapore Zoo
---
Night Safari is a unique experience exploring the life of wild animals at night time. River Safari, on the other hand, gives an interesting insight into many species of fish and wild creatures occupying the waterways of Singapore.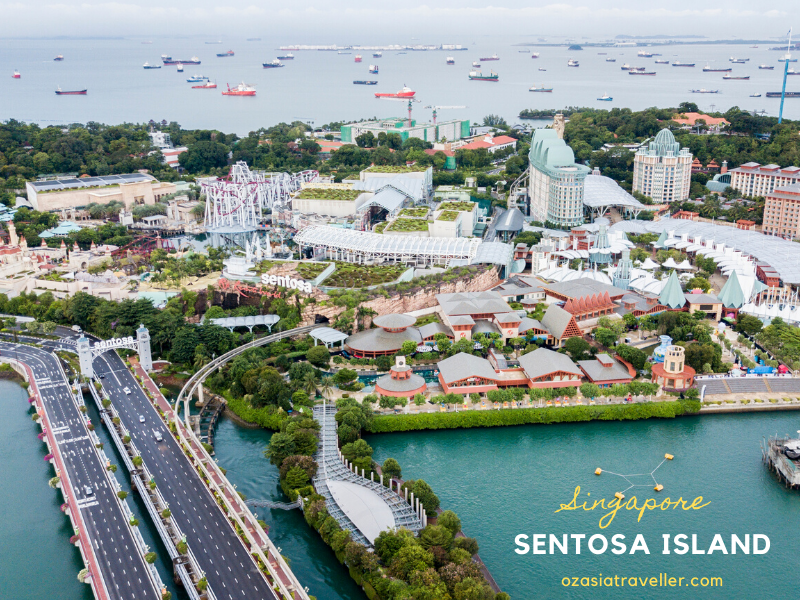 Sentosa is a resort island accessible by ship, road, chairlift and walking track. Access to the Island is free, however, you will need to pay to enter various attractions on the Island including theme parks and water parks. 
The major attractions in Sentosa include Adventure Cover Water Park, Dolphin Park, Butterfly Park, Universal Studios and Port of Lost Wonder amongst others.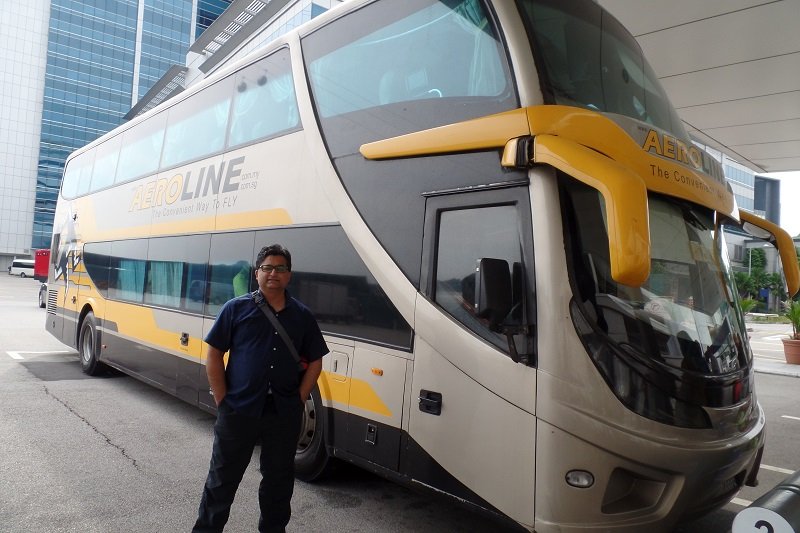 Catching the bus back from Singapore To Kuala Lumpur
---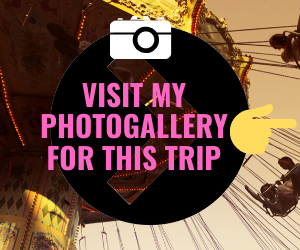 Related Content on the Website