Katoomba the main city in the Blue Mountains is some 80 km from Sydney. Take M4 and you can get there in less than an hour. Once past Hawkesbury River in Penrith you will start climbing up the mountains with beautiful towns of Springfield, Hazelbrook, Leura, Wentworth Falls Katoomba and Blackheath.
Each town in Blue Mountain has a history that goes back to the age of early explorers in the mid-19th century. Covered with thick vegetation and beautiful waterfalls, this area offers a pleasant retreat from hustle and bustle of city life. You can indulge in your passion for outdoor sports or spend a lazy day browsing through antique shops and exclusive clothing stores. 
---
Three Sisters in The Blue Mountains
Three sisters, a rock formation in Katoomba is probably the most visited site in Australia. Several walking tracks into the valley can take you to secluded spots in the wild and you can explore hidden waterfalls and beautiful flora and fauna of the region. If you are into scenic rides, Scenic World is the best spot to visit as it has the world's steepest incline as well as a Sky Trolley that takes you across the Megalong Valley. 
---
Things to Do in the Blue Mountains
Scenic World Blue Mountains
Scenic World is the centre of attraction in the Blue Mountains as it contains the world's steepest incline descending into Megalong Valley and SkyLift taking you across the Valley with breath-taking views of beautiful valley stretching hundreds of miles. 
You can buy one pass to take three different rides available at Scenic World. Be mindful of time as the crowd starts building up early in the morning and the rides finish by 5. Scenic World is particularly crowded over the weekends and public holidays. The ticket for adults costs around $25. 
Book Scenic World Unlimited Rides + Hop On Hop Off Bus
Hop on Hop off Bus in the Blue Mountains
The best way to leisurely explore the area at your own pace is to buy a ticket for the tourist bus that takes you through all the scenic locations in the Blue Mountains. This way get a chance to explore the small town next to Katoomba, including Leura and Wentworth Falls as well. Once you get off at Katoomba Train Stations, the booking booth is right next to the train station. 
Groups tours to the Blue Mountains is a popular option from Sydney if you plan to travel solo. The benefit of the day tour is that you get to see most of the location in the minimal possible time and do not have the hassle of using public transport. The Blue Mountains has a lot more offers for those who are into outdoor activities. If you fall into this category, a planned couple of days trip is a great idea, as you can explore hidden gems in the area while enjoying visiting small towns like Black Heath or Mount Victoria. You can also drive down into Megalong Valley to enjoy homemade scones and coffee in a beautiful cafe located at the bottom of the valley.
---
Explore Antique Shops & Art Galleries in the Blue Mountains
In the last couple of years, Blue Mountains has become a hunting ground for antique lovers as some of the shops carry antiques from early settlers in the region around the 18th Century. You can find a wide range of furniture & home decoration items. 
Explore the historic Carrington Hotel in the Blue Mountains
Carrington Hotel is one of the earliest buildings in the area catering to rich clientele who used to visit the area. The amazing structure is preserved in its original design and decoration. Carrington Hotel takes you back in time with a beautiful wooden staircase at the entrance and an immaculately kept dining room where dinner is served with the original menu. 
If you want to relax after a long day of exploration in the area, I suggest you find a comfy couch near the fireplace in the main hall and order tea and scones with homemade jam or potato wedges with sour cream and milkshake.  Surprisingly the food is priced quite reasonably. 
The hotel provides lavish accommodation for honeymooners as well as families with two-bedroom suites. You will find a wide range of modern amenities including a beautiful spa where you can pamper yourself with beauty treatments. 
Other facilities on premises include a Billiard Room, Conference Room, Study rooms as well as a small library. 
---
Explore interesting towns around Katoomba
Katoomba is the centre of touristy activities. The Blue Mountains, however, comprises a large number of small towns and communities offering unique visiting experience to travellers. A large number of private properties are turned into bread and breakfast offering quality accommodation in all price ranges. You can easily book a small townhouse to a villa if travelling with a large group. This gives the luxury of space and other amenities along with easy access to all public areas. 
To get a real feel for the bush you can also rent remote country cottages with nice fireplaces and wooden structure. This requires a bit of exploration online as most properties are managed privately through Airbnb and similar services. 
Some interesting towns to explore near Katoomba includes
Famous for zig-zag railway ( currently closed down ) and walking trails to Victoria Falls
Amazing lookouts as well as calm and serene country houses
Famous for Bilpin apples and Botanical Gardens
Next to amazing Megalong Valley and beautiful Cafes and historical building
---
Bush-Walking in the Blue Mountains
Blue mountains offer a number of trails for people into outdoor activities including camping, trekking and bush-walking. You can pick and choose the trail based on your fitness level and interest. Make sure you get all the necessary information about the trails as some of the locations are quite remote and every now and then people get lost in the bush and rescue missions have to be organised to find them. 
On long trails, you are required to notify the authorities about your plans and carry an emergency beacon in case of trouble.  Most trails are properly marked, however, some trails bear the signs of weathering so it is a good idea to carry navigational & communication equipment.
Most popular trails in the Blue Mountains include:
Three Sisters Walk 1km
Echo Point/ Prince Henry Cliff Walk  4km
Katoomba Falls Lookout .5 km return
Minnehaha Falls 2 km Return Circuit
Giant Stairway 7km Circuit Walk - Scale Difficult
Where to stay in the Blue Mountains NSW
Blue Mountains region is the most visited tourist area around Sydney. Consequently, you can find accommodation ranging from 5-star resorts to basic youth hostels. I have had a chance to stay in the Blue mountains more than ten times and here are my recommendations on various types of accommodation
1. YHA offers cheap and affordable accommodation in the heart of Katoomba. This location is very close to the train station and all amenities & cafes are within walking distance.
2. Motels like 3-sister Motel are very close to three sisters lookout and offers daily rates under $100. Weekday rates are a lot lower than weekend rates.
3. Mountain Heritage Hotel: This is one of my favourite places to stay offering world-class accommodation and dining experience in a unique location overlooking the Megalong Valley. The breakfast is amazing as you can see the clouds even below the hotel level. The rooms are lavishly furnished and all basic amenities are accessible. 
A driving distance up from Katoomba is one of the most prestigious hotels, Hydro Majestic. A recent renovation to the grand establishment has brought back the charms of the previous century when elite travelled to the blue mountains. Hydro Majestic is popular for high tea and a number of quality restaurants and bars. 
Blue mountains also have lavish luxury resorts offering a complete package for couples and families. You can look for Special Deals wide range of motels, hotels and resorts. 
---
Things to do in the Blue Mountains: Explore Jenolan Cave
Another hour drive from Katoomba will take you to 400million-year-old Jenolan Caves. You can explore cave adventures to find pristine subterranean channels, stalagmites and other cave formations. 
Other places of interest in Blue mountains include Zig Zag Railway, Wentworth Falls, Carrington Hotels and local markets over the weekend. 
Catch Blue Mountains Explorer Bus to get the most of the location and beautiful lookout in the Blue Mountains.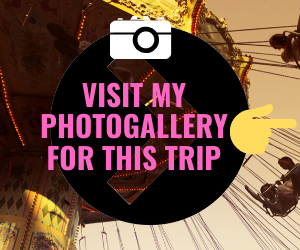 Other interesting road trips 
Pin it to read later!!!