Bukit Tinggi is a very popular tourist location in the hills of Pahang. The area is located very close to Genting Highlands in Berjaya Hills which is a popular hill resort. With the higher altitude and cooler temperatures, there are plenty of retreats and resorts located in the region. The sweltering summer heat and humidity in Kuala Lumpur drive throngs of people to escape to these amazing hilly retreats. 
Bukit Tinggi is designed in the shape of the old French Village. The rectangular closed structure contains a hotel, resort, cafes and a small village centre with a staircase leading up to the clock tower commanding amazing views of the Berjaya Hills. 
The village is surrounded by a small moat filled will water. The well-maintained property offers a relaxed and enjoyable atmosphere. A beautiful 5-Star Retreat Tropical Colmar is located right next to the village building.
The beautiful structure of the french styled village - Bukit Tinggi
---
Tropical Colmar is a beautiful health retreat offering amazing family packages as well as wedding reception packages at this amazing location. The resort is very richly decorated offering a spa, outdoor pool and in-house restaurants. Check the Latest Rates online with AGODA
The centre of the Bukit Tinggi village has a gaming arcade, cafes, shops and a beautiful wishing well. On the weekend you will observe El-Mariachis playing live music.  The venue also hosts live music events and concerts. 
A wishing well in the middle of the village
---
A French patisserie serves hot coffee and french delights. Staying at the hotel inside the Bukit Tinggi is an amazing experience. You will wake up to a beautiful morning overlooking the rustic village views. The fresh morning mountain breeze and chill in the air make this experience a unique one. 
Beautiful views of the village Bukit Tinggi
---
The clock tower commands amazing views of the surrounding. If you plan to stay at Tropicale Colmar enjoy the outdoor excursion, horse riding and trekking etc. based on your interest and activity level.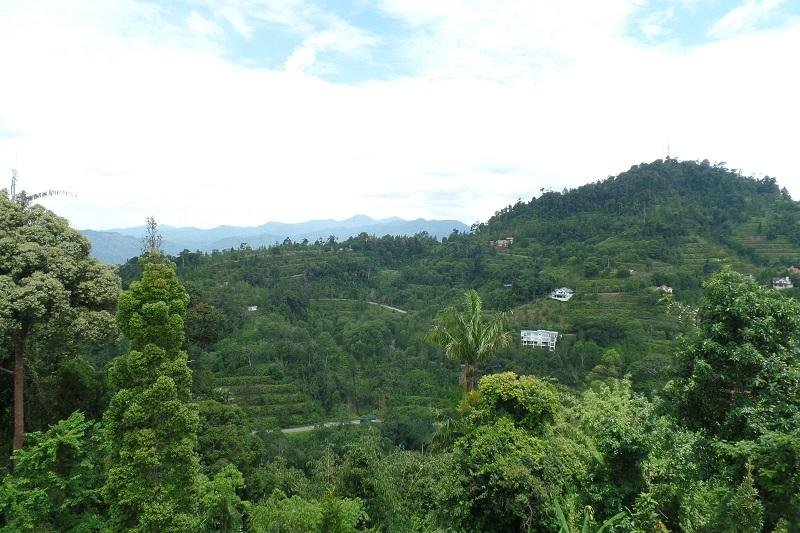 Views of Berjaya Hills from the Bukit Tinggi Clocktower
---
---
Staying at Tropicale Colmar in Berjaya Hills
Tropicale Colmar is a 5-Star Luxury Resort located in Berjaya Hills. The resort offers deluxe rooms as well as luxury La Grande Suites suitable for special occasions and weddings. 
5 lavish restaurants on-premises offer a wide range of food ranging from French as well as local dishes. All-day cafes offer a wide range of sweets/pastries and a large collection of teas. 
---
I really enjoyed the outdoor pool overlooking the Berjaya Hills. The palm trees set against the mountainous background give an impression of an oasis. 
Staying at Tropicale Colmar, residents have free access to Japanese Village and other activities including Gold, Hore Riding, Rabbit Park and Botanic Gardens. The area surrounding Tropicale Colmar is great for trekking and hiking. 
Tropicale Colmar offers a luxury stay with a fine dining experience. I highly recommend this location for a weekend break.
---
Get Best Rates with AGODA @ Tropicale Colmar
---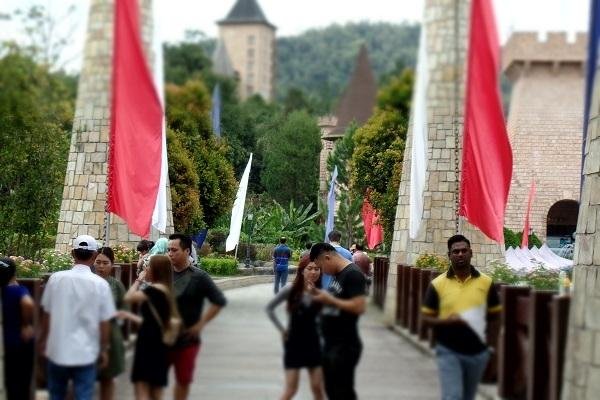 ---
 Other places to explore in the area