Desaru Coast is the most popular resort town located on the southern tip of East Coast Malaysia. The driving distance between Johor Bahru is 80 km with an easy one and half-hour drive on the motorway E22. After exiting the Desaru coast on Highway 90, you will see the tall building of 4 Points Sheraton and plenty of new development including markets and shopping areas. 
A large commercial area before the Entrance to Desaru shows plenty of people coming to this popular part of Johor for the weekend as well as day trips. The new developments along the roads leading to Desaru are becoming popular with developers promoting holiday homes as well as residential properties. 
Planning a trip to Desaru Coast from Johor Bahru?
I started my trip around 8 in the morning after having a quick breakfast at a cafe near Z Hotel where I stayed in Johor Bahru. The old part of the town has a number of Coffee Shops and Cafes. A twenty-five minutes drive from Bandar Johor Bahru to Ulu Tiram is quite populated and the number of nice suburbs and localities on both sides. As this was my first visit to Johor, I decided to explore this area more during my next trip to Johor towards the end of the year. 
If you are based in Kuala Lumpur and planning a trip to Desaru, I suggest booking your transport online using KLOOK.COM
A popular Cafe in Johor Bahru near V-Hotel where I stayed in Johor 
---
It's best to plan this trip by car as most places near Desaru Beach are not accessible by public transport. Once I reached Highway E22, the road, there was very little traffic on the road. There is plenty of palm plantations along the road all the way to Desaru. There is one stopover halfway through the road with a service station and a couple of cafes offering local food including rice dishes and noodle dishes. 
Jambatan Sungai Johor
---
I enjoyed a light snack and a hot cup of tea before heading on to Desaru. The road passes the Johor River which has a massive stretch. The beautiful bridge Jamatan Sungai Johor is a great place for photography offering amazing views on both sides. With a number of vessels docked in the river, I assume, the river is used for transport and movement of produce from the towns upstream. 
---
---
Map of my roadtrip from Johor Bahru to Desaru
---
The toll from Johor to Desaru was around RM 13. On exiting the freeway I followed the signs to Desuru towards the right. There is a lot of development underway to realize the future tourism potential of the region.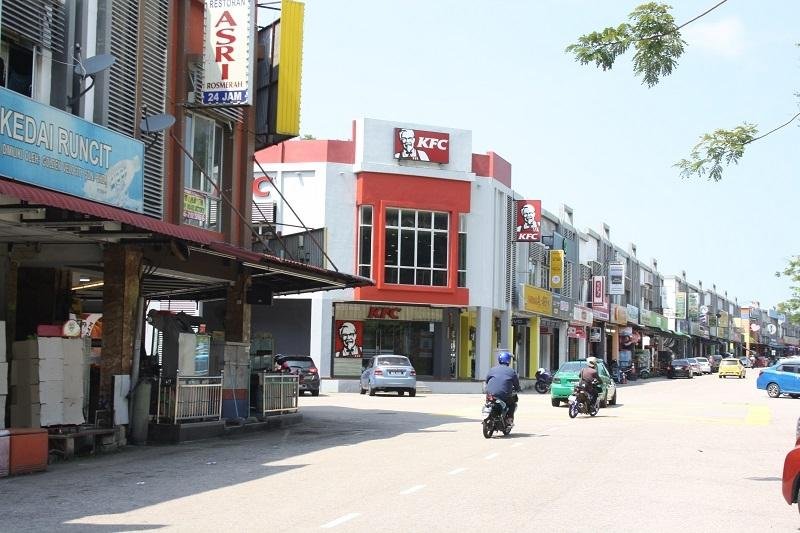 Commerical Area near Desaru
---
The markets in the area have KFC and other fast food joints suggesting high-end tourists stay at Four Points Sheraton and other resorts in the locality. The driving distance from this point to Desaru Beach is under 8 km, which makes it easily accessible for shopping and dinner etc. if you staying at one of the resorts on the coast. 
Lotus Desaru Beach Resort and Spa  is a popular Resort along Desaru Coast
---
The entrance to Desaru has a beautiful multi-colored sign of Desaru. It is a nice spot to take a selfie or picture for Instagram. There are several beautiful resorts in Bandar Panwar Area including
Further up the road towards the southern tip is more luxury resorts including
The public Desaru Beach is located before the Westin Resort. The public beach is very well maintained with public toilets, a BBQ area, and plenty of open space on the beach for watersports. 
---
---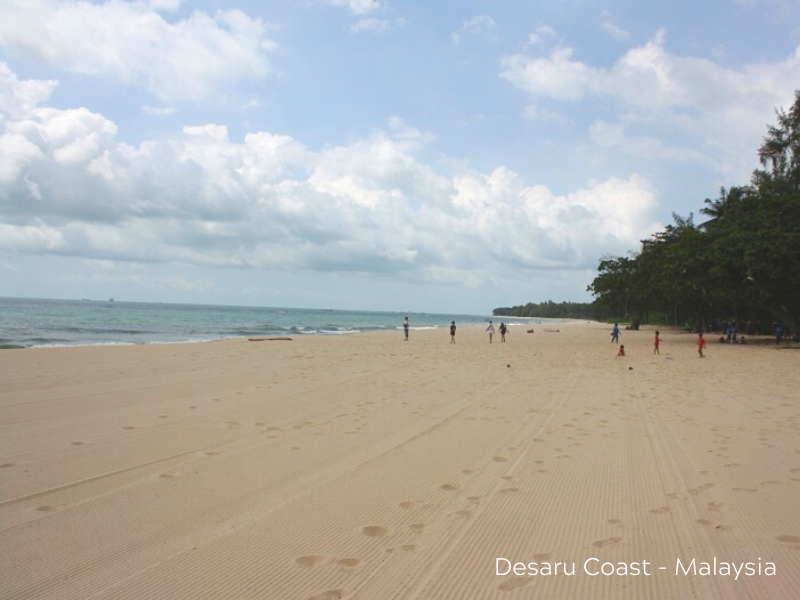 Beautiful Desaru Coastline is popular for water sports
---
DASH OUTDOOR offers group watersports and action sports. The weekends are quite busy with large crowds arriving from Johor Bahru. The car access to the beach is RM 6. 
---
Where to stay at Desaru Coast?
I stayed for a night at the Hard Rock Hotel and absolutely enjoyed this lavish resort offering quality accommodation. The resort has an indoor water theme park with kids' sports, a wave generator, water slides, and lots more. If you are planning a holiday with children I highly recommend this resort.
Some of the best resorts in Desaru can be easily booked online using Klook.com. Check the latest rates online with Klook.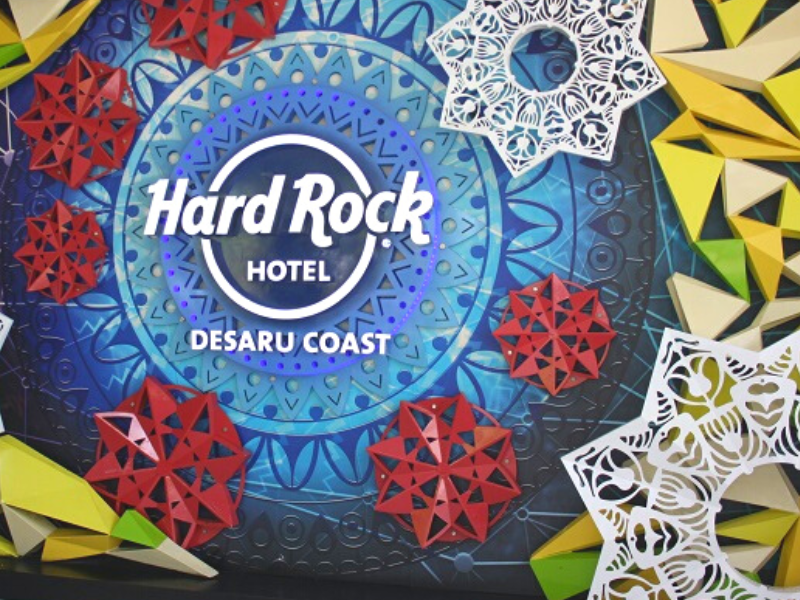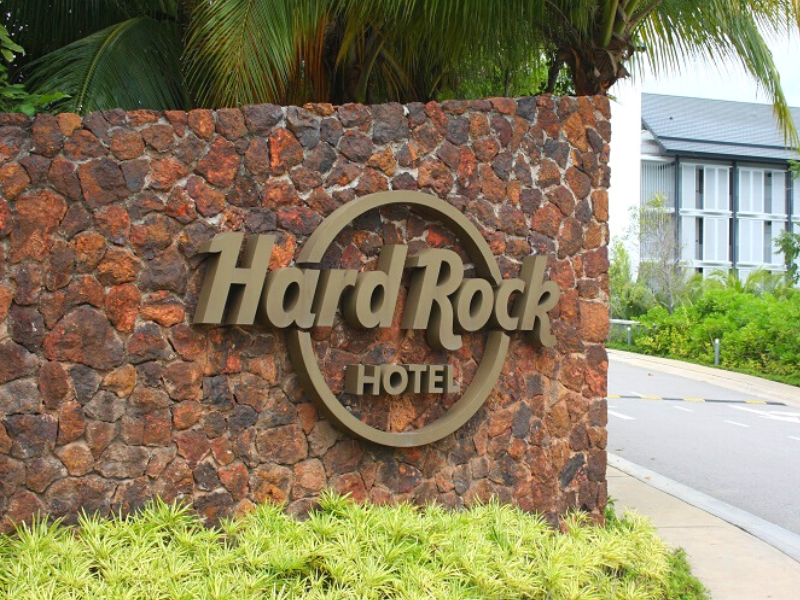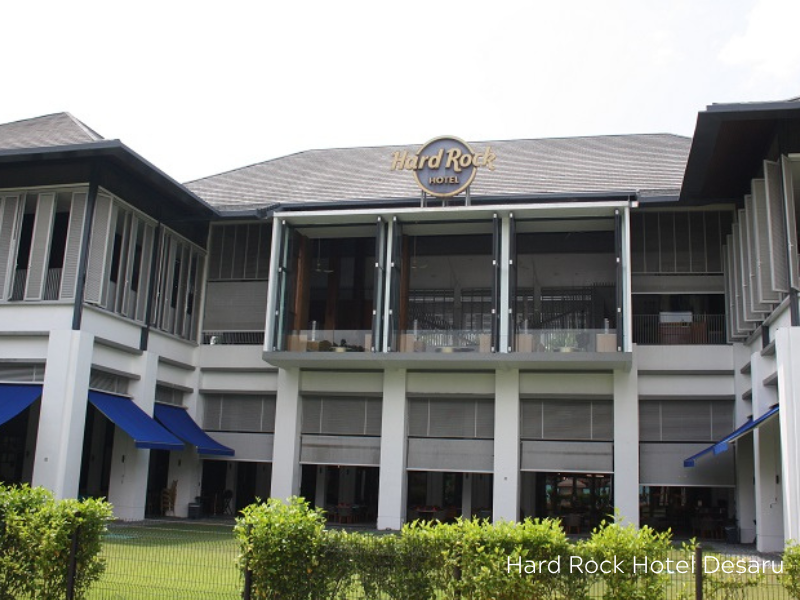 Check Current Rates Online with Agoda.com
I enjoyed the restaurants and the bars on the premises. The evening is enjoyable as some local bands play classic rock for the audience and it's a great place to socialize and meet travelers from across the world. I suggest booking the hotel for the weekend, as their theme park is open as well as there lot more activities on the beach. 
A beach bar is located within walking distance from the Hard Rock towards Westin Hotel .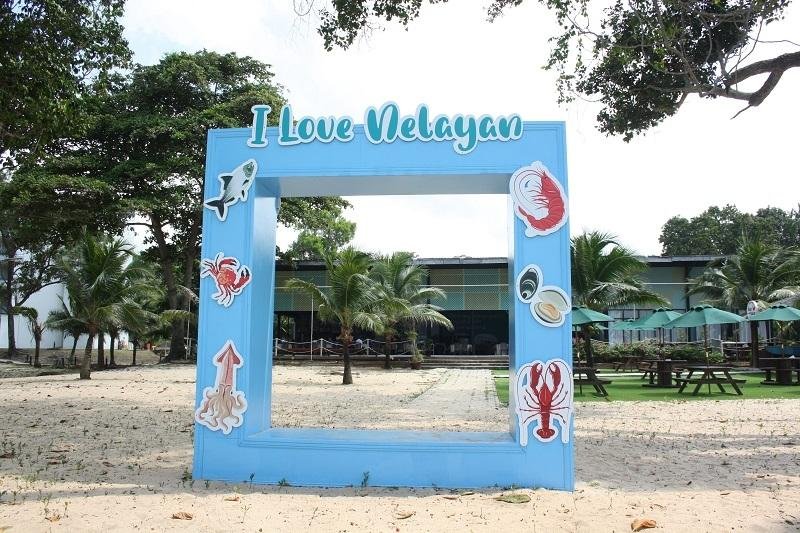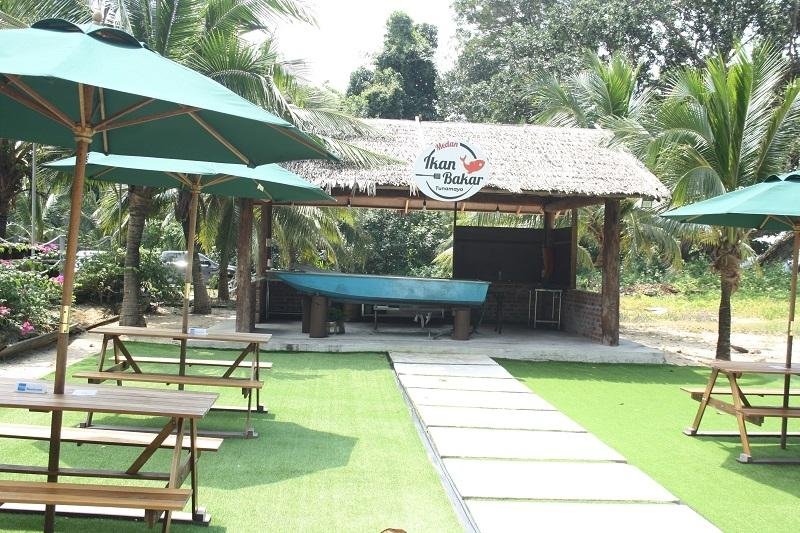 At night time I decided to have dinner at the highly recommended "Nelayan Seafood By the Coast" located next to Tunamaya Beach Resort.
The seafood BBQ at nighttime is not missed. The beautiful location of this restaurant the beach is very pleasant in the evening. There is both indoor and outdoor sitting area in the restaurant. 
---
Tunamaya Resort & Spa Desaru
Tunamaya Beach Resort is a popular location on Desaru Coast. The resorts offer amazing facilities including:
1. Private Beach
2. Outdoor Pool
3. Watersports
4. Spa
5. Restaurants &  Bars
6. Local Tours
Check Rates Online
---
What to do at Desaru Beach?
Desaru Beach is popular for watersports and group activities. A highly skilled team at DASH (Desaru Public Beach) provides a wide range of water sports including water scooters, banana boats as well as wind-surfing. Other facilities include:
Surf lessons
Kayaking
Paddle Boats
Waterski, wakeboards, kneeboards
Fat Bikes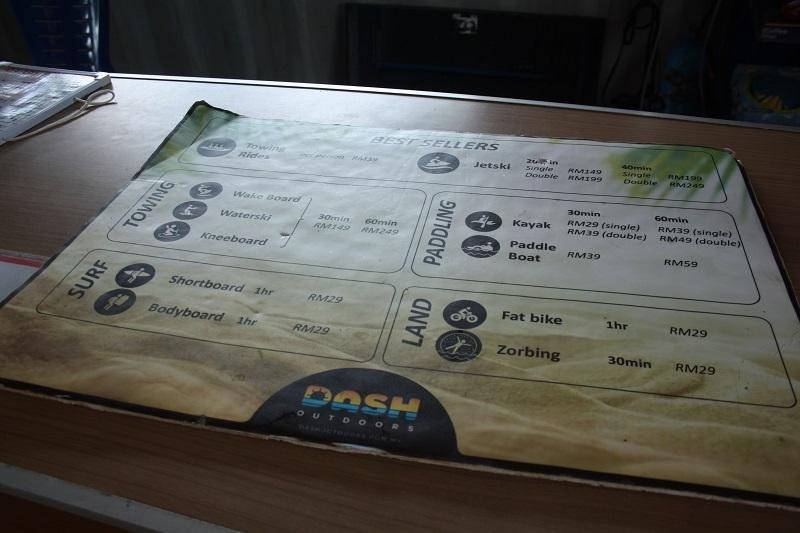 Best Experiences in Desaru with KLOOK.COM
---
How to travel from Singapore to Desaru Coast?
Desaru is a very popular holiday destination for Singaporeans and is easily accessible by car or bus. The driving distance from Singapore to Desaru Coast is 100 km. 
Travelling to Desaru from Singapore by Bus
Plenty of tours operate and organize bus tours from Singapore. A normal bus tour is organized by WTS bus services, which operates one service per weekday and twice on the weekend. The one-way ticket costs around $S17.
The bus tickets can be booked online using Easybook.
Catching a Ferry from Singapore to Desaru Coast
An easier option to travel to Louts Beach Resort in Desaru is through Changi Ferry Terminal. The travel time is 30 minutes and two ferry services operate in a day from Singapore. The ticket price for the ferry is $S 40 that including the $S1 insurance fee. 
Best Klook Experiences in Malaysia for Late 2022
Hotel Stays:
Food & Dining:
Conclusion
Desaru is a great location for a family holiday as there is plenty of resort-styled accommodation available in all price ranges. With access to other attractions including Ostrich Park, Crocodile Park, and Waterpark, Desaru Coast is ideal for a short or long stay.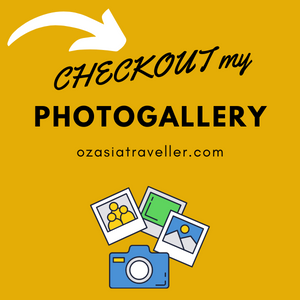 ---
Pin it to read later