Kuala Lumpur is an interesting mix of modern and traditional restaurants catering to international as well as diverse ethnic populations. During my various visits to Kuala Lumpur, I have explored some very interesting restaurants at all price ranges. An interesting fact about Kuala Lumpur is that food is quite cheap compared to other international cities.
Most shopping malls have food courts where you can find local food at very affordable rates. Some of the 5 and 4-star hotels have a variety of restaurants offering international and fusion food. Here is a list of some interesting restaurants I explored during my various trips to Kuala Lumpur. I have picked a mix of traditional and modern restaurants with a mix of Malaysian/Indian/Chinese Cuisine. 
Best Restaurants in Kuala Lumpur
 1. Bijan: $$$ - Best Restaurant in Kuala Lumpur
Food type: Malay Fine Dining
3 Jalan Ceylon,  Kuala Lumpur 50200 / Monday to Sunday: 430pm to 11 pm
I first visited Bijan Restaurants in 2014 and absolutely enjoyed the fusion of Malaysian dishes on the menu. The restaurant has picked a reputation as a place to celebrate a special events and you will not avoid noticing birthday parties and other special events. 
Located in Bukit Bintang Bijan offers a great menu of local cuisine, drinks and desserts. I suggest trying Kampung dishes like Masak Lemak and Ikan Panjang. The menu includes Australian lamb dishes cooked with local spices and a wide range of seafood including sea bass, prawns and squid for seafood lovers. 
My recent visit to Bijan in July 2022 was equally enjoyable and I was surprised to find the same level of service and flavours.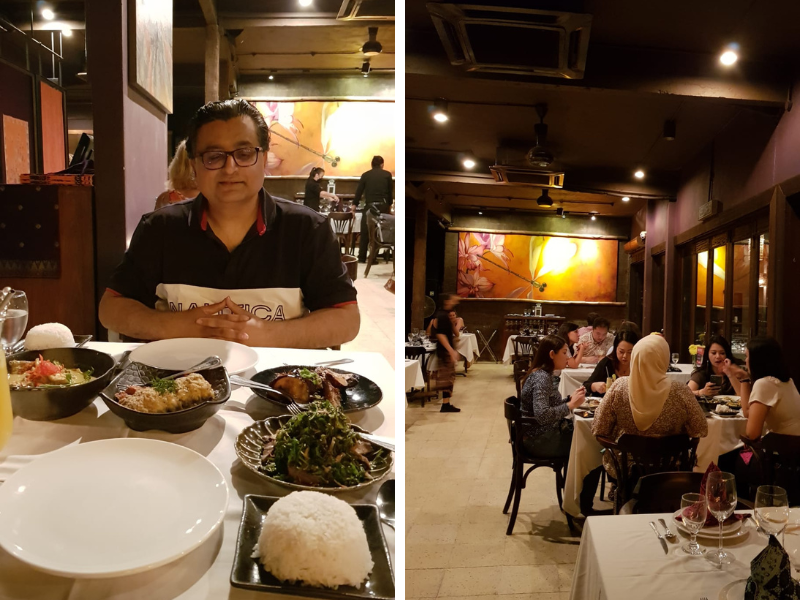 Visiting with a couple of friends we ordered various meat, seafood and vegetarian dishes. Try lamb shanks cooked in sauce and tiger prawns cooked with spices and coconut milk. The vegetable selection includes deep-fried eggplants as well as asparagus cooked in prawn paste.
The local desserts are a must after a gracious serving of spicy food. The food is cooked to perfection and the ambience of the restaurant is comfortable and modern. A bar near the entrance serves a wide range of cocktails and drinks. 
---
2.  
Sek Yu-En $$
Food Type: Chinese/ Asian
Jalan Pudu, Pudu 50100 Kuala Lumpur
The restaurant is quite old and has two buildings catering to different clientele. The modern building is air-conditioned and normally more crowded. I heard about this restaurant from Jack Lee owner of Yut Kee Restaurant in Jalan Kamunting. This restaurant offers interesting Chines & Cantonese dishes.
This is probably the only restaurant in Kuala Lumpur that makes crispy-skinned Duck over charcoal. The ambience of the restaurant is nostalgic and reminds us of the lost era where the Chinese upper class dined here in pre-Merdeka times.
Surprisingly the restaurant does not carry a menu and the waiting staff makes recommendations on the food you want to eat. I ordered the braised lamb and roast duck. The food tasted great and was priced reasonably. Other interesting dishes to order include lang phone (cold appetisers including seafood) and steamed village chicken served with choy sum. Pudu is an interesting neighbourhood adjoining Bukit Bintang. I stayed in Pudu several times and realised the number of quite affordable hotels in this locality including:
There is surprisingly a number of small corner restaurants offering a wide array of Chinese/ Malay dishes. A really nice and affordable restaurant in the area is Restoran 68, offering a massive range of local and Chinese dishes. A plate of rice with 3-4 dishes costs around RM10.  I tried several vegetable and tofu dishes and enjoyed my meal thoroughly. 
---
3.
Yut Kee $
Food Type : Chinese/ Malay  
Jana Kumunting, Off Dang Wangi, Kuala Lumpur 50100
Yut Kee is an interesting restaurant in Jalan Kumunting. To access this restaurant using public transport get off at Dang Wangi train station and walk for approximately 10-15 minutes. Yut Kee is an everyday restaurant attracting regular customers for lunch dinner as well as a coffee break. The atmosphere is nostalgic with chequered floor and ceiling fans trying to beat the summer heat. I explored Yut Kee during my foodie adventures in Kuala Lumpur  City in 2018.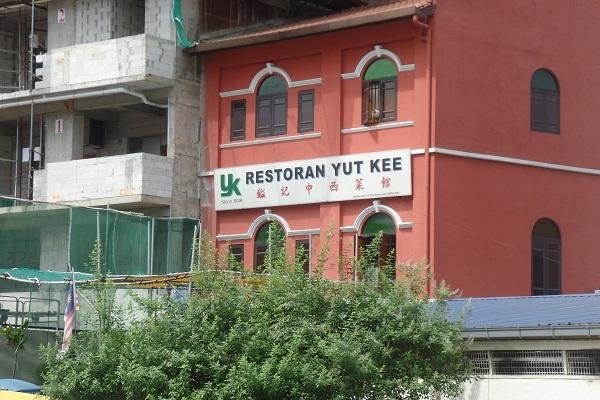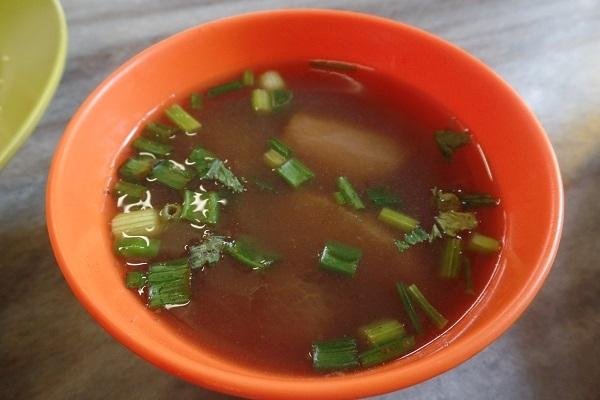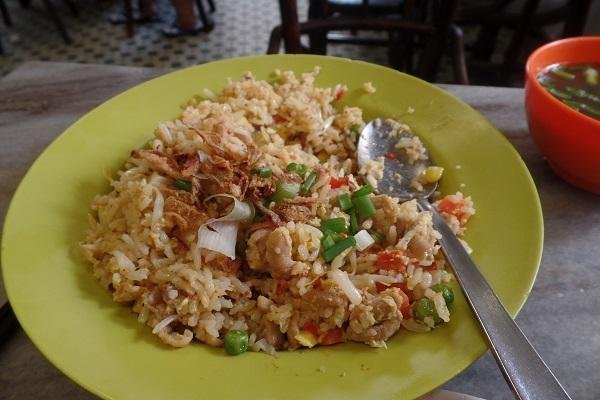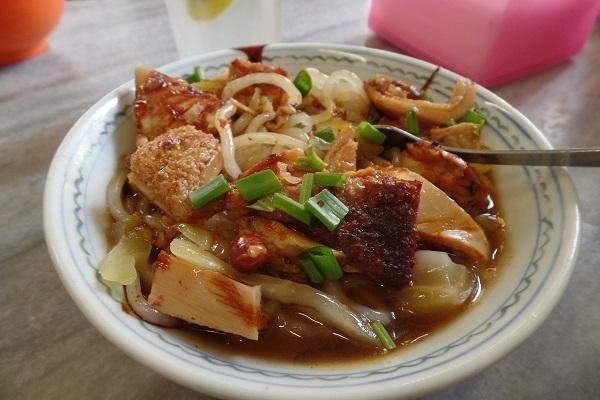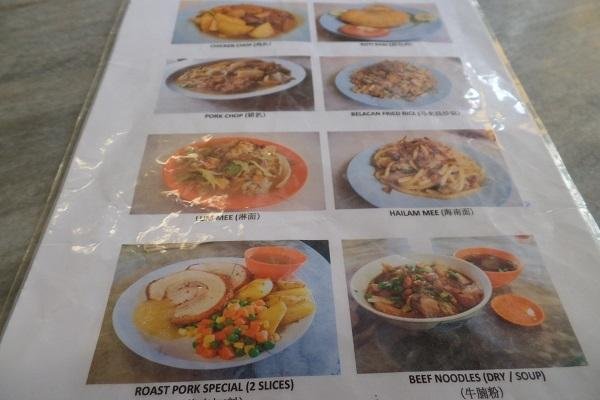 I ordered famous chicken chops with sauce and vegetables. I must say the chicken was quite tender with a nice blend of sauce of vegetables. The second dish on my menu was tender beef with clear noodles in soup. The restaurant was packed at lunchtime with regulars.
On my way out I bumped into the owner Jack Lee who is a very friendly figure and provided some interesting insights into changing trends in Kuala Lumpur. He offered a nice cup of coffee and homemade cake. 
Yut Kee is a great family-run business trying to survive with high maintenance costs while keeping the prices as low as possible. This restaurant is a must-visit for food lovers exploring the culinary flavours of KL.  
---
4.
Restoran Sri Nirwana Maju - $
Food Type: Indian
43 Jalan Twlawi 3, Bangsar Baru, 59100 KL
Sri Nirwana Maju is a must-visit restaurant if you are a fan of Indian food. The main dishes are served on banana leaves followed by a number of curries and deep-fried vegetables. The restaurant attracts plenty of food lovers and is normally full of people at any time of the day. The restaurant is centrally located next to Bangsar Shopping Mall. You can catch a taxi from KLCC costing around 15 RM which will drop you next to the Shopping Mall. This restaurant is surrounded by a number of uptown cafes, bars and coffee shops.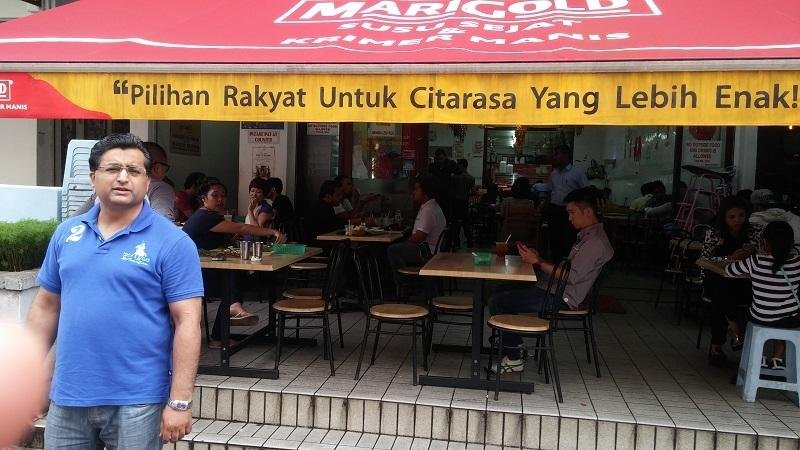 The food is served on a banana leaf with the first serving of rice, followed by a variety of pickles, deep-fried onion pokara, curries and meats. You can pick and choose what you like on your banana leaf. The side order includes deep-fried marinated spicy fish and chicken. The menu is extensive and you can choose what you like from various kinds of meats.
The vegetables including okra and green beans are cooked to perfection. The curries are nice and go well with deep-fried side dishes. Sugarcane juice complements spicy 
---
5. Restoran Pelita Nasi Kandar $ - Best of Local Malaysian Cuisine
149 Jalan Ampang, KL, 50450
This restaurant has branches located all around Malaysia. The KL branch is located on Jalan Ampang across from Corus Hotel. The location is quite central and easily accessible by train and taxis alike. 
Pelita prides in Malay Indian food and Nasi Kandar. Popular dishes include Sambal Udang (tiger prawns in curry), Daging Kicap (Meat sauce made out of thick soy sauce, and Burung Puyuh (quails). You can find a wide range of local Malay dishes at very reasonable prices. 
The best thing about this restaurant is it is open round the clock and you will find plenty of people sipping tea Tarek and chatting even at 4 in the morning.
---
6. Precious Old China Restaurant  $$ - My favourite Restaurant in Kuala Lumpur
Food Type: Malay, Nonya
Central Market, Kuala Lumpur
This is probably one of the most interesting finds with plenty of authentic Nonya Flavors . The restaurant is located on the first floor of the Central Market. The staff is efficient and friendly.
During my first visit, I ordered an entree of puff pastries with an assortment of ingredients giving a refreshingly sweet and spicy flavour. Mains includes Devil curry chicken, Belachan Lady Fingers, and Lemak Nenas Prawns. I was in luck to visit the restaurant during the Durian season. Don't forget to order an amazing durian dessert topped with sweet cream.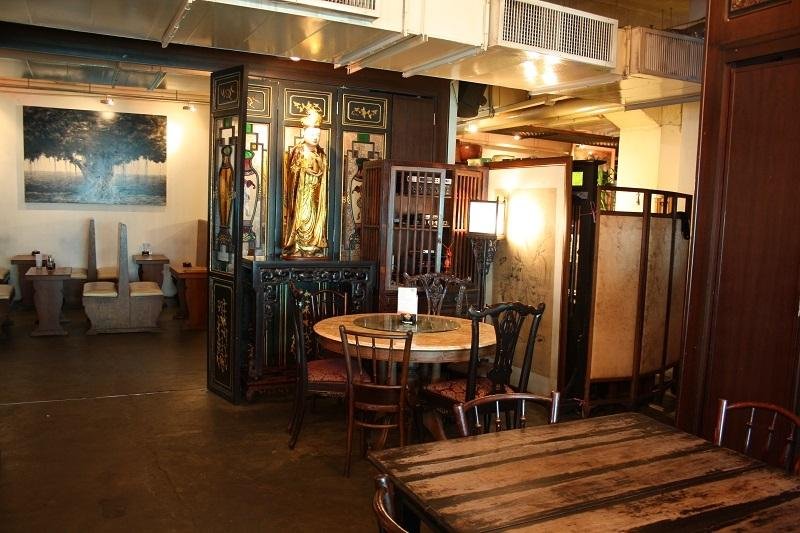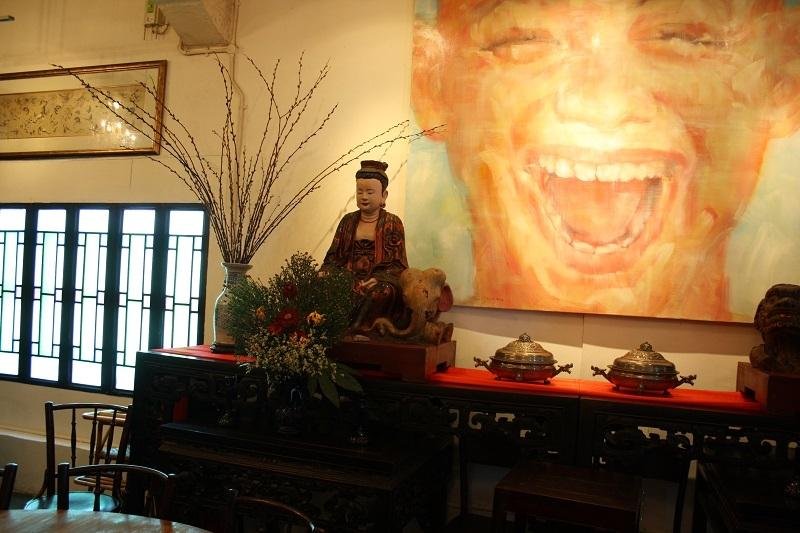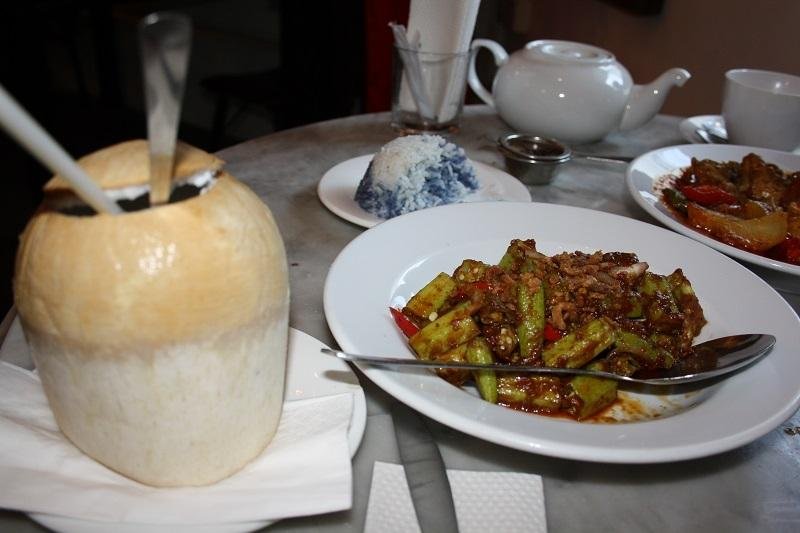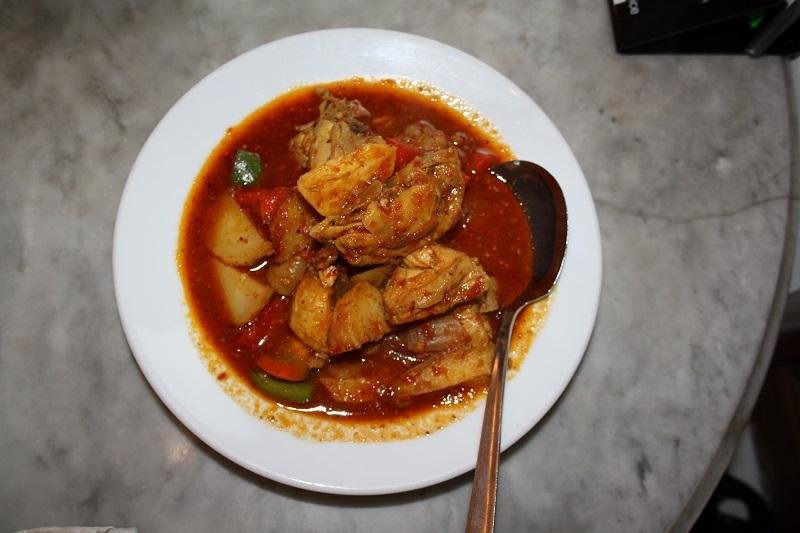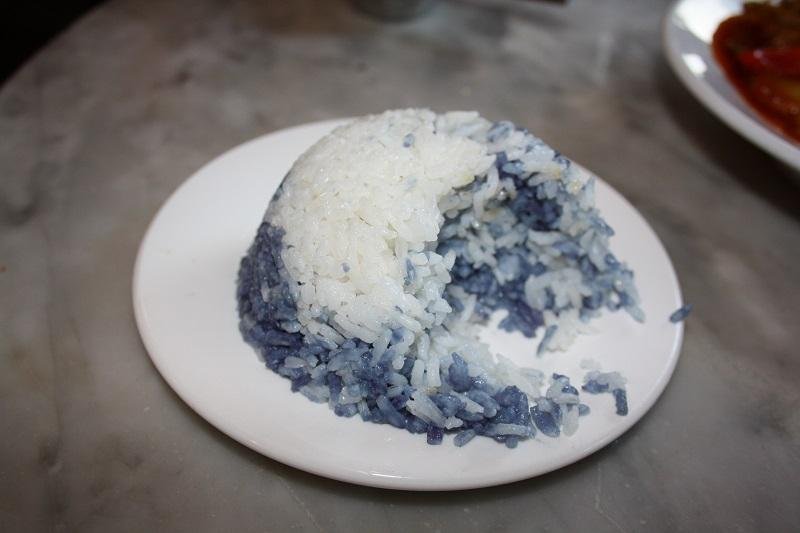 For one person the average bill will range from RM 20+. I highly recommend this restaurant and neighbourhood if you want to explore some historical areas of KL. Interesting areas near this restaurant include Kasturi walk and Petaling Street. 
---
 7. Knowhere - $$ A must-try restaurant in KL
Bangsar Village, Kuala Lumpur
Knowhere is my latest find in July 2022. Kuala Lumpur's food scene is going through a renaissance with a number of trendy bars, cafes and foodie joints opening up with new fusion dishes and experimental food. 
The bar is quite popular with the local Indian crowd as you can hear a number of tacky Indian tracks playing at the bar. The venue is packed over the weekend and a reservation is a must. 
The menu is impressive with a good mix of bar food, grilled meats, pizzas and appetizers. I settled with grilled mushroom meze with tuna salad and fiery seafood pizza. The choice of drinks was impressive. 
I loved the location and the great ambience of Knowhere. 
---
Mahbub is another interesting find of 2022 for me as the restaurant has been serving amazing food in Kuala Lumpur for over 30 years. I noticed this restaurant during my visit to Bangsar Village but this time I could not resist my urge to try some interesting Nasi Khandar and Indian Dishes. Mahbub food is closest to Norther Indian food style with Biryani, rice dishes, grilled and deep fried chicken with the addition of a Malaysian twist to some rice and meat dishes. 
The restaurant is packed for lunchtime and finding an empty table can be a challenge. I queued up to order my food. The first item on my plate was Biryani with lamb shank. I ordered a side dish of deep-fried chicken and okra. The food is served with cucumber pickles and a wide range of local drinks including lemonade and sweetened teas. 
The sitting area is massive and air-conditioned. I enjoyed my meal at Mehboobs and plan to return to try some different dishes on the menu.
---
---
Recommended Hotels in Kuala Lumpur City
---
Get Best Airfares to Kuala Lumpur WayAwayPlus
---
Some interesting Reads