Kuantan is an amazing destination to explore with the family or for a solo traveller. The city is easily accessible from Kuala Lumpur by road or air. The interstate road network in Malaysia is world-class and driving is an enjoyable experience. For budget travellers catching a bus is an equally comfortable way to travel from Kuala Lumpur to Malaysia. 
How to travel to Kuantan Pahang?
For my first visit, I got a flight from Kuala Lumpur to Kuala Terengganu  and after spending a couple of days in KT I planned a bus ride from Kuala Terengganu to Kuantan. This trip turned out to be one of the most enjoyable road trips along the eastern coast of mainland peninsular Malaysia. I road takes you down some beautiful coastal towns along the way including Cherating, Kuala Dungan and Kemasik Beach. 
I suggest renting a car  and driving from Kuala Lumpur to Kuantan. The amazing Genting Highlands and Bukit Tinggi are located along the freeway connecting KL and Kuantan. 
Kuantan Sentral Terminal is a large bus stand with 24-hour booking services available on the terminal. The bus service connects Kuantan with the rest of the cities in mainland Malaysia. 
The GRAB ridesharing fee from the terminal to the city centre is around RM 12. The bus ticket from Kuantan to KL ranges from RM 25 to RM 50 depending on the services. Some luxury buses offer more spacious seats and WIFI facilities onboard. The trip, however, is very comfortable and enjoyable. 
Kuntan Sentral Terminal 
---
These coast towns between KT and Kuantan are popular for surfing and watersports. Plenty of mid-range resorts are located along the coastline which offers an ideal location for a laidback beach holiday. I decided to explore this area on a road trip in future.
---
What makes Kuntan a special place to visit?
Kuantan caters to the surrounding small towns and cities. The sheer number of shopping malls in the main city area is quite surprising. The region was expected to grow exponentially in the last couple of years and the massive infrastructure is definitely there to cater to that expansion in the region. 
The coast area of Celuk Cempadak is very popular with tourists and becomes the Mecca for fun lovers and families on the weekend evenings. The clear
---
Where to stay in Kuantan Pahang?
Zenith Hotel is a 4-star  quality hotel centrally located in front of East Coast Mall. The hotel is ideal for family as well as solo travel. 
---
The East Coast Mall is located across the road from Zenith Hotel. The mall has a number of quality outlets and cafes. I shopped for a new pair of glasses at one of the stores at the East Coast Mall. I noticed that the mall is not crowded during the week.
Best hotels in Kuantan Pahang
The weekend brings plenty of visitors to the town and the malls are packed with shoppers. 
East Coast Mall in Kuantan
---
Other Shopping malls including Berjaya Mall and Parkson Mall are located within walking distance of East Coast Mall. If you have time to yourself, exploring this area of food is an interesting experience. The commercial area between these malls has plenty of cafes, bars and restaurants.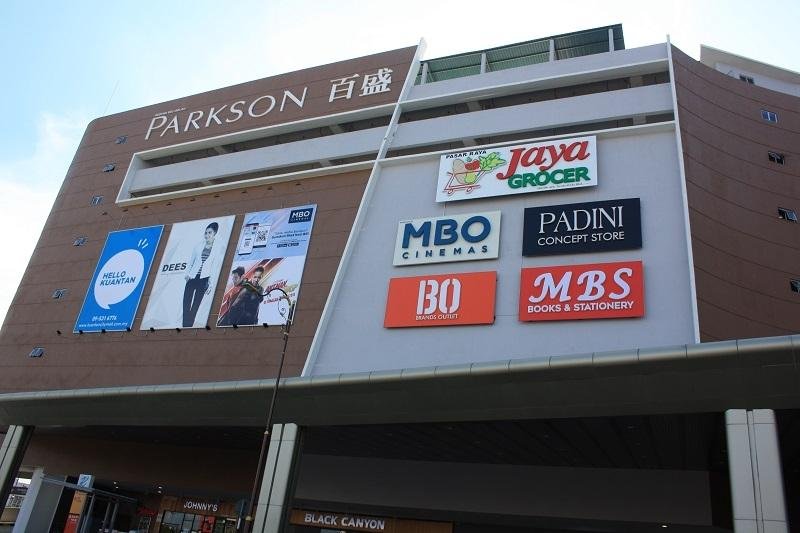 Parkson Mall, Kuantan
---
There is plenty of shopping options ranging from local brands to international designer outlets.  The foodcourts in these shopping Malls are great spots to enjoy lunch or dinner if you are travelling with family. 
---
Exploring Teluk Chempadak - the coastal area of Kuantan
 Teluk Chempedak is located a 20-minute drive from the city centre in Kuantan and is a very popular spot for tourists, especially during the evening. Night market and food stalls along with modern food outlets make this place a popular spot to enjoy the coastal breeze and an evening out in Kuantan. 
Daytime can be a bit relaxed and you can see plenty of monkeys running around. It is advised not to swim in the areas that are not covered by the coast guards. The beaches are notorious for rip tides, where plenty of drownings take place annually.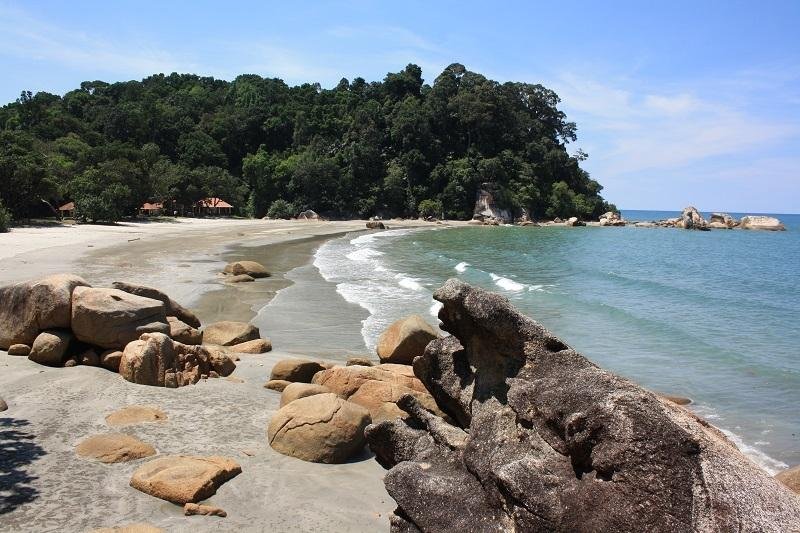 The area is more popular for excursions and or an evening out. Hyatt Regency Resort  is located on the beach offering quality high-end accommodation in the area. The white sand and rocky coastal outcrops make this location quite scenic.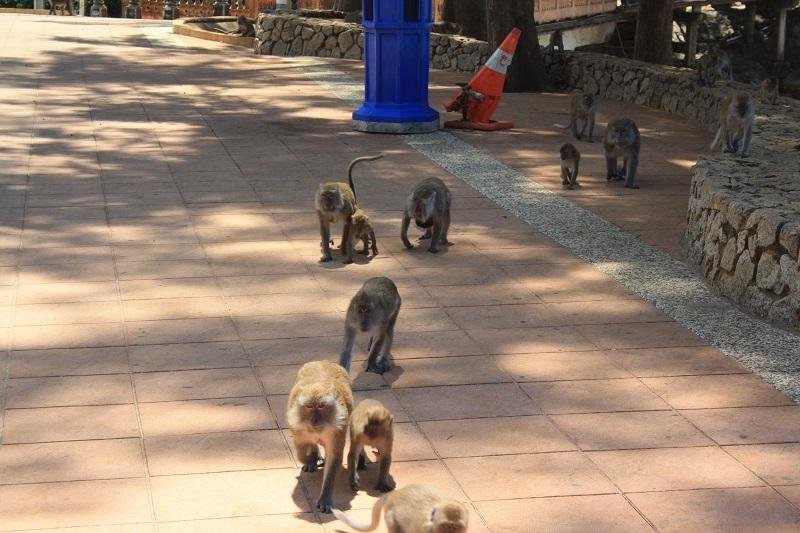 Monkey Business in Teluk Chempadak, Kuantan
---
Foodie Adventures in Kuantan Pahang
Kuantan has plenty of great restaurants and cafes. I short-listed some interesting places to explore. First on the list with Restoran Haitian which is a popular Asian restaurant offering an interesting menu. I ordered some vegetable and meat dishes including tigers prawns cooked in curry served in a coconut. 
Another restaurant I highly recommend is Sara's Thai Kitchen. This halal restaurant has an impressive menu with plenty of nice seafood dishes. I ordered deep-fried tilapia and mango desserts.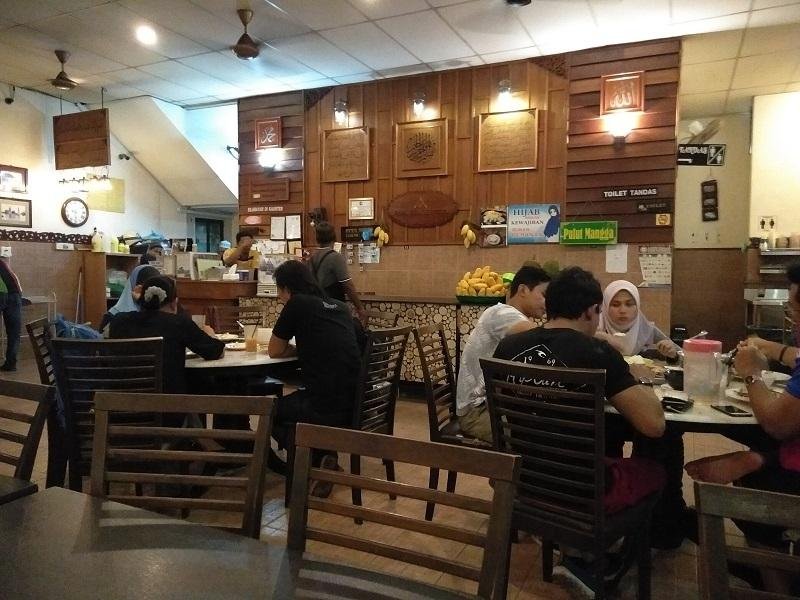 Sara's Thai Kitchen in Kuantan
---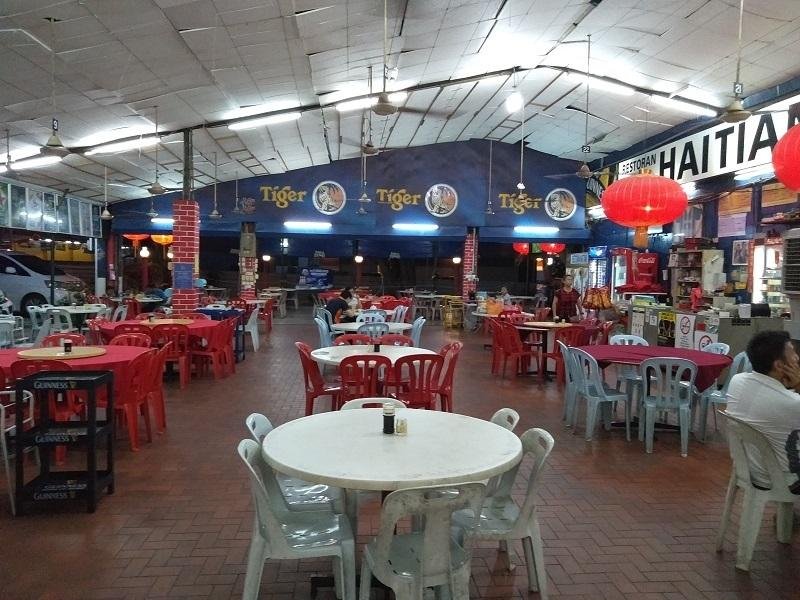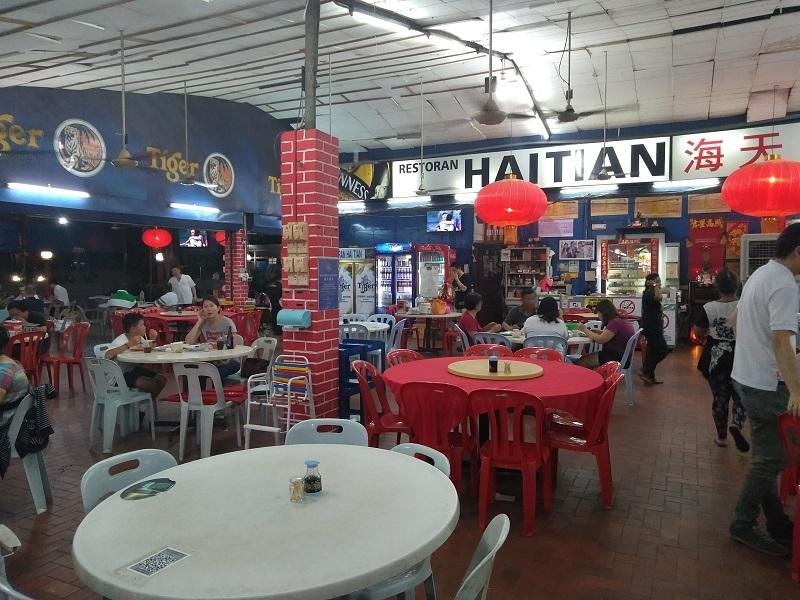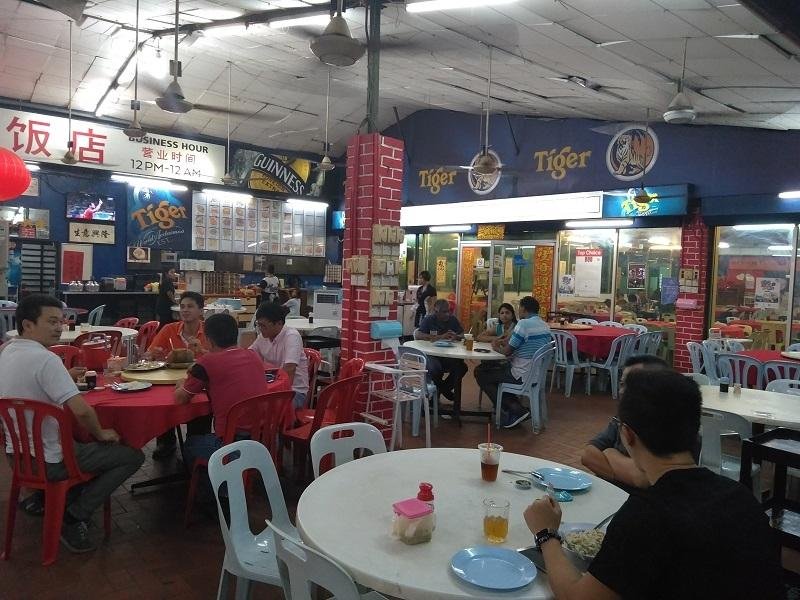 The waterfront area in Kuantan offers amazing views of the Kuantan River. There are plenty of budget hotels located along the waterfront, which is a great place to stay. The beautiful Masjid Sultan Ahmad Shah.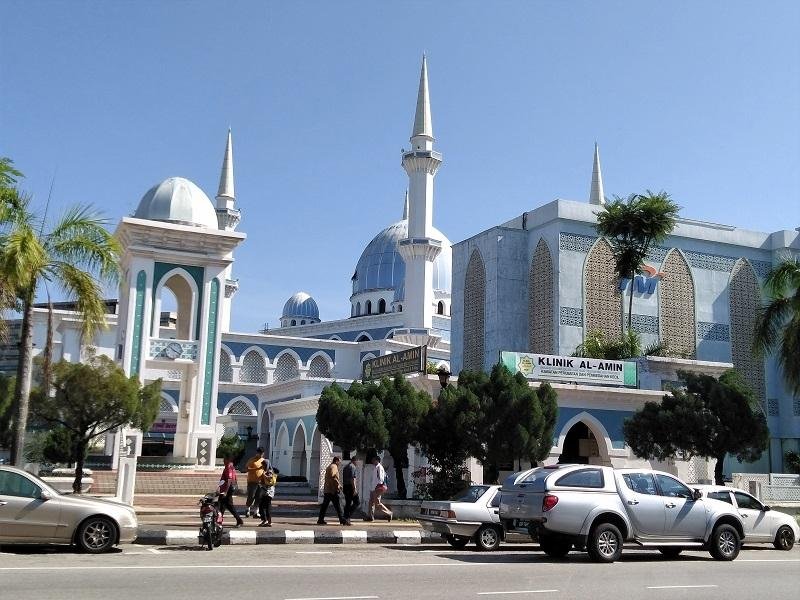 Conclusion
Kuantan is definitely a great city to explore for a couple of days or a weekend break. Ideally, the trip should include other amazing areas along the east coast of peninsular Malaysia that offer a laid feel adventure in Malaysia. Other places I plan to explore during my next visit include Pekan and the amazing Islands of Radang. 
Related content on the site