For shopaholics, you are conveniently located near the main shopping belts with Imbi Station being just a few minutes' walks away. With expressways and public transport close by, you have easy access to major tourist spots of the city. Boasting its elegant and modern 27-story building, Furama Hotel Bukit Bintang is the place for everyone.
I have stayed at Furama Bukit Bintang for a number of times because of its convenient location and great online rates for advance booking. The driving distance from the airport is less than an hour as the hotel is located at the entrance of the freeway connecting Kuala Lumpur to International Airport. 
Daily Rates at Furama Hotel Bukit Bintang
Prices as low as AUD $50/night.   Check out Latest Rates with Hotels Combined Network
Type of rooms includes Standard Rooms & Deluxe Rooms.
Key Features
Car Park
Shuttle to KL Central
Outdoor Pool
Close to IMBI station
Walking distance from Berjaya Time Square Shopping Center
Walking distance from Bukit Bintang
Walking distance from Low Yat - Electronic Plaza
OzAsiatraveller stay at Furama Hotel Bukit Bintang
I stayed at Furama a couple of times because of its ideal location close to Jalan Imbi Station. Berjaya Times Square is around the corner where there are an indoor roller coaster and lots of shopping option.
Check Latest Rates at Furama Bukit Bintang
Furama Hotel is located at the border of Bukit Bintang and old area of Pudu popular for street food and architecture. If you like exploring KL on food, Pudu is a great location to find a number of traditional restaurants including Sek Yuen famous for making a crispy-skinned duck in the traditional style over charcoal. Pudu is a great location to taste the local flavours of Kuala Lumpur.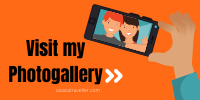 The back streets in Pudu have a number of quality restaurants serving a good mix of Chinese and Malay dishes. Pudu has a number of printing presses. I got my business cards printed at one of the print shops in the back streets of Pudu. 
Exploring eat-outs in Pudu behind Furama Hotel
---
Berjaya Times Square with the indoor Theme Park is located within walking distance from Furama Hotel. Other Popular hotels like Melia and Time Square Hotel are also located next to Jalan Imbi Station. Berjaya Times Square is popular with Middle Eastern honeymooners.
Berjaya Times Square and Low Yat Place are located at a walking distance from Furama Hotel
---
Recently a number of quality Arabic restaurants and cafes have popped up next to Times Square Hotel. The back alleys near Furama Hotels have a number of cafes, bars, Nasi Kandahar restaurants and karaoke bars. 
Other Cheap hotels and Budget Hotels in Kuala Lumpur near Furama Hotel in Bukit Bintang
1. Sentral Pudu  with rates from $30 per night
2. Sempurna Hotel with rates from $20 per night  
---
Hotel Furama Kuala Lumpur: 4 Star $$
136, Jalan Changkat Thambi Dollah, Bukit Bintang, Kuala Lumpur, Malaysia 55100 
Check the latest rates online .
Other Hotels I stayed in Kaula Lumpur