Daily Rates at Furama Hotel Bukit Bintang
Prices as low as A$60/night.    Check out Latest Rates with Agoda. 
Type of rooms includes Standard Rooms & Deluxe Rooms.
Key Features
Car Park
Shuttle to KL Central
Outdoor Pool
Close to IMBI stations
Walking distance from Berjaya Time Square Shopping Center
Walking distance from Bukit Bintang
Walking distance from Low Yat - Electronic Plaza
OzAsiatraveller stay at Furama Hotel Bukit Bintang
I stayed at Furama couple of times because of its ideal location close to Jalan Imbi Station. Berjaya Times Square is around the corner where there are an indoor roller coaster and lots of shopping option. Fraser Hotel is located at the border of Bukit Bintang and old area of Pudu popular for street food and architecture. If you like exploring KL on food, Pudu is a great location to find a number of traditional restaurants including Sek Yuen famous for making a crispy-skinned duck in the traditional style over charcoal. 
The back streets in Pudu have a number of quality restaurants serving a good mix of Chinese and Malay dishes. Pudu has a number of printing presses. I got my business cards printed at one of the print shops in the back streets of Pudu. 
Berjaya Times Square with the indoor Theme Park is located at a walking distance from Furama Hotel. Other Popular hotels like Melia and Time Square Hotel are also located next to Jalan Imbi Station. Berjaya Times Square is popular with Middle Eastern honeymooners. Recently a number of quality Arabic restaurants and cafes have popped up next to Times Square Hotel. The back alleys near Furama Hotels have a number of cafes, bars, Nasi Kandahar restaurants and karaoke bars. 
Pudu is an interesting neighbourhood and walking around the streets you can explore lots of restaurants and cafes. This hotel is 10 minutes walk from Jalan Alor and Bukit Bintang Shopping Area. Several budget hotels and inns have propped in front of Furama Bukit Bintang offering quality and cheap accommodation. You can walk across the street to eat at quality Chinese restaurants as well as Malay outlets.
I greatly recommend this hotel for a great location and reasonable rates.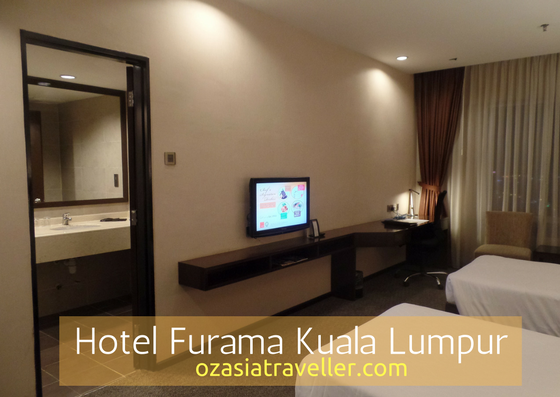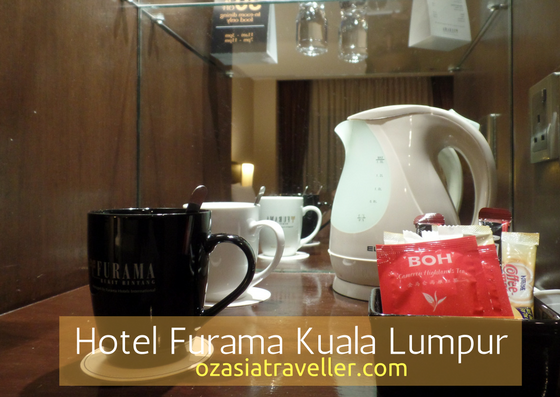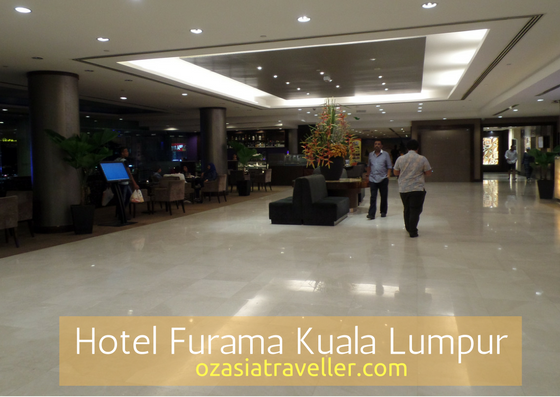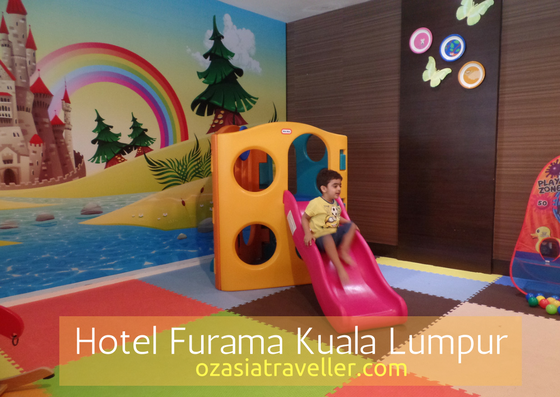 Budget Options near Furama Hotel Bukit Bintang
1. Sentral Pudu  with rates from $30 per night
2. Sempurna Hotel with rates from $20 per night 
Hotel Furama Kuala Lumpur: 4 Star $$
136, Jalan Changkat Thambi Dollah, Bukit Bintang, Kuala Lumpur, Malaysia 55100 
Other Hotels I stayed in Kaula Lumpur