Planning a trip to Penang and not sure what to expect? Penang is one of the most coveted locations across Malaysia because of its rich cultural history and foodie adventures for travellers. Nyonya or Peranakan culture has a deep impact on the history of Penang and shaped the lifestyle and cultural influences of the early 20th century. If you are planning to immerse in the rich cultural history of Malaysia, Penang must be on your list for 2022.
When planning a trip to Penang brace for some amazing mix of modern and traditional history sitting side by side. Whether you plan to travel by road or by ferry, both journeys are equally enjoyable. 
The Island of Penang is connected to mainland Malaysia by the longest bridge in Asia, Penang Bridge. During my first visit to Penang, I drove from Kuala Lumpur to Ipoh, Butterworth and Penang. The road trip is absolutely enjoyable as Malaysia offers some of the best intercity road networks in South East Asia.
I highly recommend Renting a car from Kuala Lumpur  to enjoy this amazing destination and many more along the way. 
If you are travelling from Kuala Lumpur, a bus service from the BTS terminal in KL connects Penang with Kuala Lumpur and many other interesting locations across north Malaysia. The bus services are inexpensive and well-managed. 
If you are flying to Penang, Book airport transfers on arrival . 
---
Best Places to visit in Penang, Malaysia?
Georgetown Penang is declared as a UNESCO world heritage city in 2008. A unique cultural history and traditions can be seen in the lifestyle, architecture and food of the region. This cultural mix makes Penang a unique place to visit in the region. 
Some of the major reasons to visit Penang includes:
Exploring cultural heritage trails by foot or local trishaws
Exploring places of worship, historical buildings and museums
Trying local food of Penang
---
1. Cheong Fatt Tze Mansion - Penang Attractions
An unmissable blue coloured building is a landmark of Penang. A 38 room building is an excellent example of Feng shui. Enjoy the guided tour of the building and learn about the rich traditions and lifestyle of early residents of Penang. An amazing display of carvings, tapestries, porcelain and antiques is sure to pick your curiosity. 
Admission Fee: RM12 Adult
Guided Tour Timings: 11 am, 130pm, 3 pm
---

2. Penang National Park
With a huge collection of local flora and fauna, Penang National Park is a must-visit location for nature lovers. The park was built in 1883 and is home to unique birds, natural formations like lakes, mangroves and mudflats. The beachside attractions along the coastline are also accessible from the park. 
Popular activities in the park include:
Jungle Trekking
Visiting Turtle conservation centre
Camping in the park 
---

3. Kek Lok Si in Penang
Overlooking the Ayer Itam town, the temple of Supreme bliss is located on the top of hill commanding amazing views and offering a peaceful surrounding for meditation for the worshippers. The main pagoda is designed in a unique manner in seven tiers borrowing elements of design from Chinese, Thai and Burmese traditions in architecture. The temple is continuously expanded to include new sections, prayer halls and outdoor sections comprising ponds and gardens. 
A must-visit location in Penang for lovers of religious architecture and buildings. 
---

4. Fort Cornwallis in Georgetown Penang
Built at the location of the historical landing of Sir Francis Light, Fort Cornwallis marks an important phase of colonial occupation of the region around 1786. The Dutch cannon is facing the sea. The structure was built by the East India Company. The relics from that era include a chapel and cell rooms. The building was preserved by Sultan or Johor and currently has an amphitheatre, a history gallery and a cafe.  
Admission Fee: RM2 for Adults
Opening Hours: 9 am to 7 pm
---
 
5. Khoo Kongsi
A masterpiece of Chinese craftsmanship, the building greets you with the vehemence and magnificence of the structure. The building is beautifully decorated with lanterns and antique furniture. The building was completed in 1898 and is a masterpiece of traditional Chinese architecture. 
Admission: RM5 Adult
Opening Hours: 9 am - 5 pm
---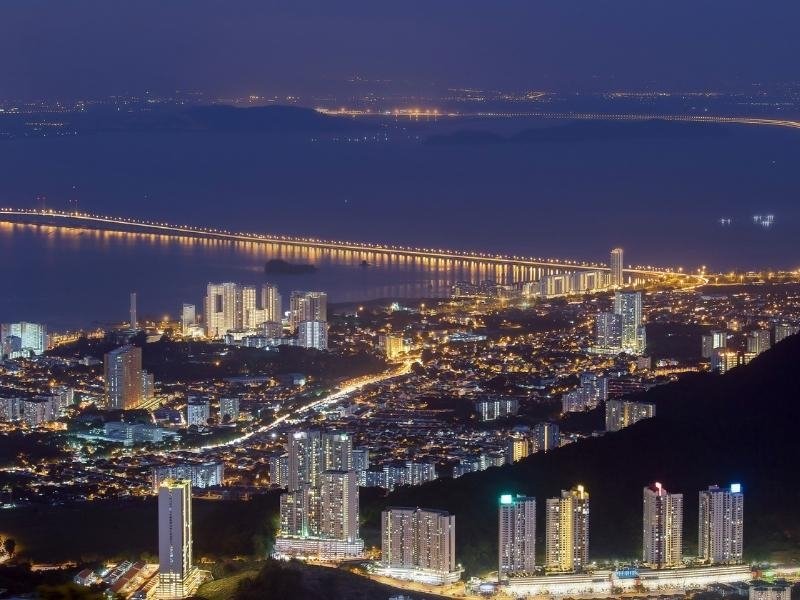 6. Penang Hill - Air Item
Penang Hill is a must-visit location to enjoy the scenic landscapes of Penang Island from the vantage point. Also known as Flagstaff Hill, the location is 833m above sea level.
A funicular train service takes the visitors to the top of the hill in 10 minutes. Enjoy breath-taking views of Penang, Penang Bridge and Butterworth from the observation deck on Penang Hill. 
Penang Hill has plenty of nature trails taking you through some interesting landscapes, flora and fauna of Island
The train timetable
Time: 630am - 10pm
Ticket: RM8 - Foreigner RM30
---
More Penang Attractions
Exploring Gurney Drive in Penang
Gurney Drive and waterfront is the modern side of Penang with high rise apartment complexes, modern cafes and bars as well s shopping Malls like Gurney Plaza and Gurney Paragon. 
A night food market at the end of the road near the roundabout is a popular site to try local delights. There are a couple of seafood restaurants at the waterfront overlooking the ocean. 
The walkway along the water is a great place for a stroll and stretches for a couple of miles.
Food to be tried includes Assam Laska, Hokkien Mee, Rojak, fried Oysters and Chee Cheong Fun. 
4 Star Rating
1.5 km from Gurney Drive
Great Reviews
2 Onsite Restaurants
KFC 0.2 km
5-Star Property
0 km from Gurney Drive
Great Reviews
Close to Malls
Close to Cafes
Nightclubs
Shopping and Dining in Penang
Penang is a great place to shop with modern shopping malls, retail outlets, speciality stores. Flea markets, bazaars and night markets are great places to find local bargains including antiques, handicrafts, souvenirs. 
Popular Shopping Malls include:
1st Avenue Mall
AEON Jaya Jusco
Batu Ferringhi Sidewalk Bazaar
Penang Times Square
Straits Quay Mall
Gurney Paragon
Precinct 10
Planning to dine in Penang? The choices are endless, ranging from Chinese, Malay, Nyonya, Indian. 
Nyonya Food is very popular and some of the dishes include devils chicken, otak-otak, kerabu and enche kabin. 
I visited an authentic Nyonya restaurant
Little Kitchen
in Noor-ud-din Alley and enjoyed a range of popular Nyonya stir-fries and curries.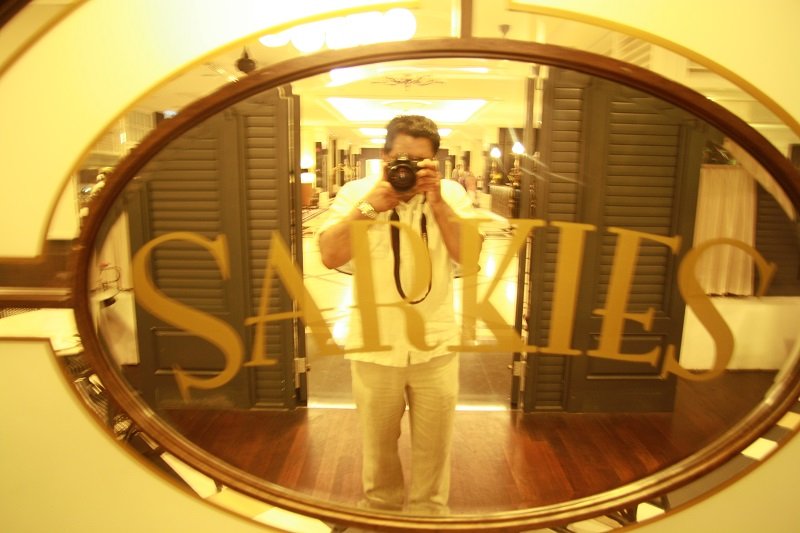 Line-clear is another popular Nasi Kandar Restaurant tucked away in a side alley offering a wide range of Indian-Arabic dishes. I followed this establishment in the footsteps of popular traveller Anthony Bourdain. 
Staying at
Eastern & Oriental Hotel in Penang
, I enjoyed a dinner buffet at Sarkies. I highly recommend this restaurant for lunch or dinner.
Read more:
 Batu Ferringhi
  |
Eastern & Oriental Hotel Penang
 |
Gurney Drive Penang
---
Find best activities in Penang
---
The Coastal Area of Batu Ferringhi
Batu Ferringhi is very popular with travellers looking for resort-styled holidays along the coastline. Batu Ferringhi is home to many top-end resorts including Hard Rock Resort at Batu Ferringhi, Bayview Resort and Doubletree Hilton Resort. There is a number of hotels available in all price ranges.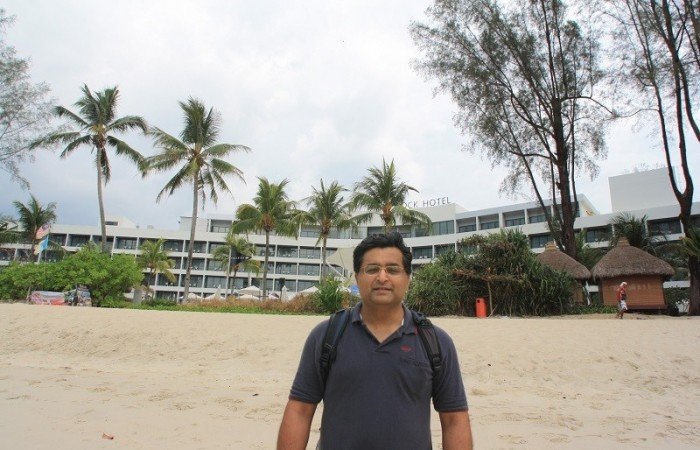 Ozasiatraveller at Batu Ferringi
I stayed at Hard Rock Resort druing my stay in Batu Ferringhi Penang
Watersports are popular at Batu Ferringi Beach
The five star resorts in Batu Ferringi have private beaches offering watersports to the guests.
Hard Rock Resorts at Batu Ferringhi is a great place to stay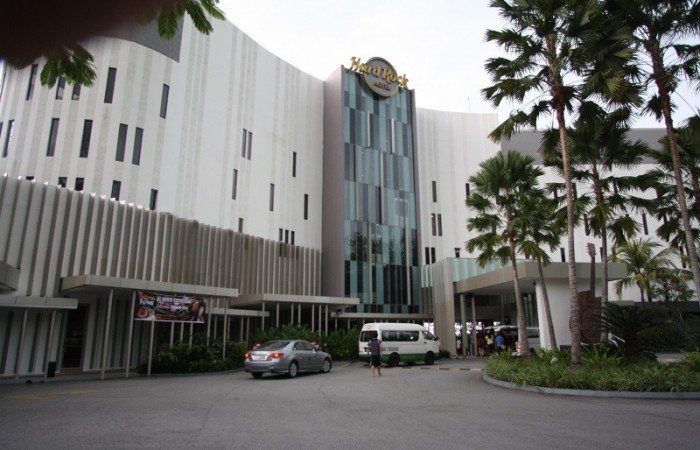 Main entrance to Hard Rock at Batu Ferringi
Cafe on the main road in Batu Ferringi
Cafe located on the main road in Batu Ferringhi
A popular Thai restaurant in Batu Ferringi
Popular seafood restaurant in Batu Ferringhi
Enjoy seafood a local Thai Restaurant in Batu Ferringi
Beautiful Coastal views of Batu Ferringi
Floating Mosque at Batu Ferringi
A beautiful coastal floating mosque in Tunjun Bangah in Batu Ferringhi
Interior of Floating Mosque
I stayed for the first time in Hard Rock Resort and thoroughly enjoyed my stay. The resorts offer access to private patrolled beaches and a number of water sport activities. 
The night markets are very popular in Batu Ferringhi and are great ways to explore the local culture and crafts of Penang. 
Explore best places to stay in Batu Ferringhi
---
Authentic Local Food of Penang
Penang has plenty to offer to foodies. Therefore, do not plan a short trip to this part of Malaysia if you are a food lover and want to indulge in some rich gastronomic experiences.  
Here is a list of the most popular dishes:
Assam Laska
A spicy mix of rice noodles with fish gravy which can be sweet and savoury. 
Nasi Kandar
Normally consist of rice dish served with a number of curries, fish balls, fried vegetables and deep-fried chicken. The choices are many and you will need to visit several times to explore all the dishes. Line-clear is a popular Nasi Kandar Restaurant on Penang Road. 
Char Koay Teow
Char Koay Teow is a signature dish with a mix of flat rice noodles, prawns, cockles, bean sprouts and chives. 
Rojak
Includes a mix of fresh fruit, cuttlefish slices that are stirred in the bowl of prawn paste and sprinkled with peanuts. 
---