Sydney to Central Coast NSW
The landscape will change drastically from Mount Kurangai at the outskirts of Sydney to more developed waterfront properties along Gosford leading up to Shelly Beach. This area is great for fishing and watersports and the inlets provide plenty of boat docking stations. Forresters and Shelly beach have plenty of accommodation and caravan parks and get quite crowded over the weekend. Stop to explore the cafes and restaurants in these local towns where you can find plenty of fresh seafood local produce. 
What are some of the popular central coast beaches?
Copacabana Beach and Avoca Beach
Central Coast makes an ideal location for a day tour from Sydney or a Weekend Getaway. The most popular locations at a distance of fewer than 2 hours include Avoca Beach, Terrigal, Forrester Beach and Shelley Beach. These locations are halfway between Sydney and Newcastle. 
These locations are located at driving distance from each other and can be covered in a day trip. Avoca Beach has plenty of holiday and very trendy water homes along the beach. The beaches are managed by surf clubs and are safe to swim in. Avoca beach has a small rockpool serving as a splash area for the children. This area has seen a spate of the latest development in the last decade because of easy access to Sydney. 
My first stop while driving from Sydney was Gosford, followed by Copacabana. Follow the Central Coast Scenic Drive after turning right past Gosford. Captain Cook lookout is located near Copacabana Beach and commands amazing views of the ocean and rocky waterfront. 
Here are some pictures from my trip to Copacabana and Avoca Beach.
Driving another 4 km from Copacabana Beach is the scenic locality of Avoca Beach. I went for a break along the beach and enjoyed nice Fish and Chips at "Avoca Beach Fish and Chips" located next to the Surf Club. The atmosphere is very laid back and popular with families. 
Avoca Palms Resorts Holiday rental homes are located along the beach area. Check Rates Online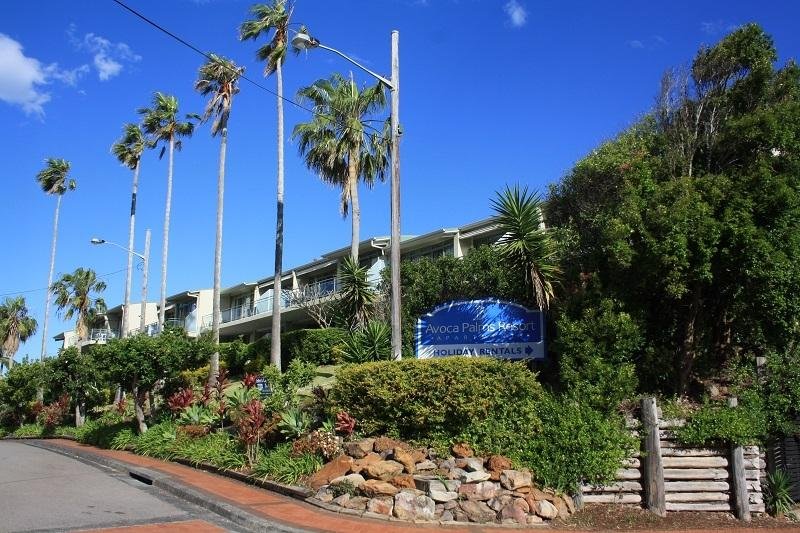 Avoca Palms Resort
Terrigal, Forrester Beach and Shelly Beach
Terrigal is the next most interesting place to visit. Terrigal is a very well developed area with plenty of holiday accommodation and serviced apartments. The waterfront has a surf club and a number of nice cafes, restaurants and bars. Terrigal attracts large crowds over the weekend and is definitely a must-visit for outdoor lovers. 
The waterfront area has plenty of picnic space, a coastal walk and a lookout overlooking the Central Coast Coastline. 
Toukley and The Entrance, NSW ( Driving distance of 2 hours from Sydney)
Central Coast Things to Do
Toukley and The Entrance NSW
The Entrance and Toukley are the most popular towns for weekend trips. Their waterfront is quite beautiful with plenty of restaurants, kids activities, bars, seafood joints and a joyride and splash area for the kids. Pelican feeding is a popular activity managed by the city council. You can observe plenty of Pelicans resting on sand bars near the Entrance waterfront. The beautiful bridge connects The Entrance with North Entrance. Caravan parks are available along the North Entrance Waterfront. The Entrance waterfront has a couple of serviced apartments including Oaks The Waterfront Suites  & Ibis Styles The Entrance Hotel
Book in Advance to get great accommodation rates are some of the best places at The Entrance including:
Motorhome and Campervans are a great way to explore the central coast, as you can find a number of Caravan Parks at very scenic locations, close to the popular beach locations. 
Exploring Lake Tuggerah NSW
Lake Tuggerah is another interesting location with plenty of lakefront rental properties. Lake Tuggerah covering areas of 714 sq. km offering great recreational fishing opportunities. Lake Tuggerah is popular for bream, flathead and whiting. If you have more time for yourself, visit Terrigal and Ettalong beach. Must do things include
Pelican feeding at the Entrance
Entrance Ocean Baths
Fishing  
Beautiful sunset at Lake Tuggerah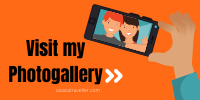 ---
Port Stephens & Nelson Bay, NSW
Two amazing destinations of Port Phillip and Port Stephens is one of my all-time favourite location in the region. Popular for "Australia's longest Stretch of Sand Dunes", water inlets, deep-sea fishing charters, Dolphin and Whale Watching tours make this area very popular for family holidays and day trips. 
Mantra Serviced Apartment is a great place to stay if you are travelling with family. Most of the two-bedroom apartments are equipped with a kitchen and you can enjoy excess to the gym, outdoor pool, jacuzzi and bbq etc. 
Book your tours in advance as most of the tours including Quad Bikes, Dessert Safari Tours and Dophins Tours are booked in advance by tour operators from Sydney and other parts of NSW.  
Nelson Bay Marina area is a central point for holiday bookings, fishing charters, whale watching tours and water sports. The shallow splash area near the Nelson Bay Marina is a great location for beach activities, kayaking and paddle boat. 
Camel Safaris at Port Stephens
---
Sliding down the sand dunes use sliding boards and camel safaris are not to be missed in Port Stephens NSW. Port Stephens attracts large crowds over the weekends an the best way to enjoy this amazing location is to arrive by 10 am or earlier.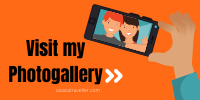 ---
Forster & Tuncurry NSW
Forter is an amazing seaside location at a distance of 300 km from Sydney. It takes approximately 4 hours to reach Forster using Pacific Coast Highway. Popular for its relaxed atmosphere and sandy beaches, Forster has become popular with family holidaymakers. You can find a number of serviced apartments and motels suits to families and large groups.
The waterfront near the Forster Tuncurry bridge is ideal for kayaking, swimming and paddle boats. Forster is one of my all-time favourite locations for a weekend break from Sydney. One Mile Beach and Burgess Beach are popular locations with Bicentennial Walk along the waterfront offering great views of the ocean.
There are a couple of nice service apartments are located in this section of the town if you keen to explore local lookouts, beach locations and other places of interest.

Serviced Apartments at the Forster Waterfront Area
---
Planning a trip to Forster & Tuncurry? I suggest staying at Discovery Park which is ideal for large groups. The property has a number of fully furnished units with TV, heating, kitchen and bunks. 

Central Coast Accommodation
Planning a stay in Central Coast. Here are some suggestions:
Related Content on the Website
PIN IT TO READ LATER