Kuala Lumpur City has plenty to offer for solo travelers or for family holidaymakers. The city is packed with places of interest, cultural experiences as well as foodie adventures. Not only that, a number of popular destinations are located within 2 hour drive of Kuala Lumpur city which makes them ideal for a short trip or a day excursion. If you are planning a family holiday to Kuala Lumpur city, here is a sample recommended itinerary to explore KL at a leisurely pace. 
Quick tips for planning your holiday:
Accommodation: I recommend staying at a hotel near the city center to save travel time if you have a 2-3 day stay in Kuala Lumpur. Bukit Bintang is a central location with plenty of shopping malls, restaurants, and nightlife. The second popular location is Chinatown & Masjid Jamek area offering easy access to most historical places and cultural experiences as well as the "Heritage Trail."  Check out budget hotels in Bukit Bintang with AGODA.  
Useful links: Budget Hotels in KL - Best Serviced Apartments in KL
Tours & Activities: KL HOP-ON AND HOP-OFF BUS PASS  - KL ACTIVITY PASS
Transport: Getting familiar with the transport options in Kuala Lumpur city will save you plenty of time. An efficient train network ( including a light rail network) connects the most popular tourist hubs in the city. The LRT transport is very cheap but can be crowded on working days or during peak hours. Avoid traveling during peak traffic hours in the morning or evening. Plan your trips a day in advance to save time. Inter-city bus services are very efficient and also a very cheap way to travel within mainland Malaysia as well as to Singapore and Thailand. GRAB ridesharing app is a must if you plan to catch a taxi and move around the city using ridesharing options. Read More
Currency: Make sure to carry cash with you while in Kuala Lumpur. A minimum of RM 300 - RM 500 will help you move around and shop at many places that do not accept credit cards or carry out Eftpos transactions. A number of money changers are based in most shopping centers including Pavilion Mall, Sungei Wang Plaza, and Berjaya Times Square Shopping Malls in the Bukit Bintang area. 
Features to consider when booking a hotel in Kuala Lumpur City:


1. Breakfast is included in the rate
2. Free Parking
3. Airport Transfers
4. Pool on premises
5. Size of the room
6. Check-in and Check-out times
7. Security Lockers in the room for your cash and documents
8. Money Exchange on-premises
9. In-room Dining
Recommended Budget Hotels in Kuala Lumpur
Hotels in Bukit Bintang Area


1.
Furama Bukit Bintang
 - 4-Star Hotel with easy access to Berjaya Shopping Mall and Imbi LRT station
2.
Hotel Mesui
- 3 Star Boutique Hotel which is centrally located near Changkat Bukit Bintang and Jalan Alor
3.
Travelodge Jalan Alor
 - 3 Star Lodge centrally located on Jalan Alor and within easy access to most places of interest in Bukit Bintang
Recommended Hotels near Central Market and Chinatown
1.
Travelodge City Center
 - 3 Star hotel is reasonably priced and located in front of the popular Central Market and Kasturi Walk. Chinatown is also within the walking distance
Here is  my breakdown of a sample 4 day Itinerary to explore Kuala Lumpur
---
Day 1 in Kuala Lumpur City
If you are planning to arrive in KL before midday, check with your hotel for their early check-in policy.  Most hotels allow check-ins around 2 pm. Early check-in can be requested by calling the hotel or sending an email before arrival. 
Once checked in plan an afternoon excursion to the most popular tourist attraction like Petronas Tower & KLCC area. If you plan to visit the observation deck on the Petronas Tower, there is a ticket for RM 80. Alternatively, visit KLCC Suria Shopping Malls next to the building. KLCC Park is also located next to the buildings and has colorful fountains and lights in the evening. The wider area including KLCC and Bukit Bintang is called Golden Triangle, which has the highest concentration of hotels, restaurants, and nightlife in the Kuala Lumpur City area. 
The streets are well-marked in the Golden Triangle area and the most popular streets like Jalan Ramlee, Jalan Raja Chulan, and Jalan Bukit Bintang (Changkat & Jalan Alor) can be explored on foot. 
Two quality hotels located in the vicinity of Petronas Towers include the Mandarin Oriental Hotel and the Traders Hotel by Shangrila. The popular rooftop bar "Sky Bar" is located on the top floor of Traders Hotel. The Sky Bar overlooks Petronas Tower and offers amazing views of KLCC. 
The next location to visit in this area is Menara KL and KL Mini Zoo which is located within walking distance of Petronas Tower. Book a ticket for Menara KL with KLOOK. 
The KL Tower's observation deck, known as the Sky Deck, is situated at a height of 276 meters (905 feet) and offers a breathtaking view of Kuala Lumpur's skyline. Visitors can enjoy a 360-degree panorama of the city, including landmarks such as the Petronas Twin Towers, the KLCC Park, and the surrounding areas. The observation deck provides both indoor and outdoor viewing areas. A mini zoo located along the Menara is a source of attractions for children. 
In the evening plan a dinner at Jalan Alor the food street located in Bukit Bintang in Kuala Lumpur city.  
Jalan Alor offers a diverse range of Malaysian cuisine, including Chinese, Malay, Thai, and seafood specialties. Some popular dishes you can find there include grilled seafood, satay (skewered meat), bak kut teh (herbal pork soup), char kuey teow (stir-fried rice noodles), nasi lemak (coconut rice with side dishes), and Hokkien mee (stir-fried noodles). There are also fruit stalls and dessert shops offering sweet treats like ais kacang (shaved ice dessert) and durian (the "king of fruits").
I recommend tasting satay chicken well and grilled chicken wings in a restaurant located at the end of Jalan Alor. There are plenty of Middle Eastern restaurants located on Jalan Bukit Bintang as this area is very popular with Middle Eastern tourists. 
Changkat Bukit Bintang has a number of massage and reflexology centers that are must-visit after a long day of adventures in Kuala Lumpur city. 
---
Day 2 in Kuala Lumpur City
The next day plans a trip to the historical part of the city. The Heritage Trail takes you down some of the popular tourist attractions in the city including Chinatown, Brickfields, Central Market, and Merdeka Square. Most of the places can be explored on foot at an easy pace as the walking distance is under 2 km. I suggest starting with Masjid India which is located next to Masjid India station and make your way to Petaling Street in Chinatown.
Explore the backstreets of Chinatown with a number of nice cafes and restaurants. Make your way to the Central Market and Kasturi Walk offering a wide range of shopping for local crafts, art, and souvenirs from across the country. Merdeka Square is located within the walking of the Central  Market. Abdus Samad Building, The Textile Museum, and City Gallery Kuala Lumpur are located in the same neighborhood.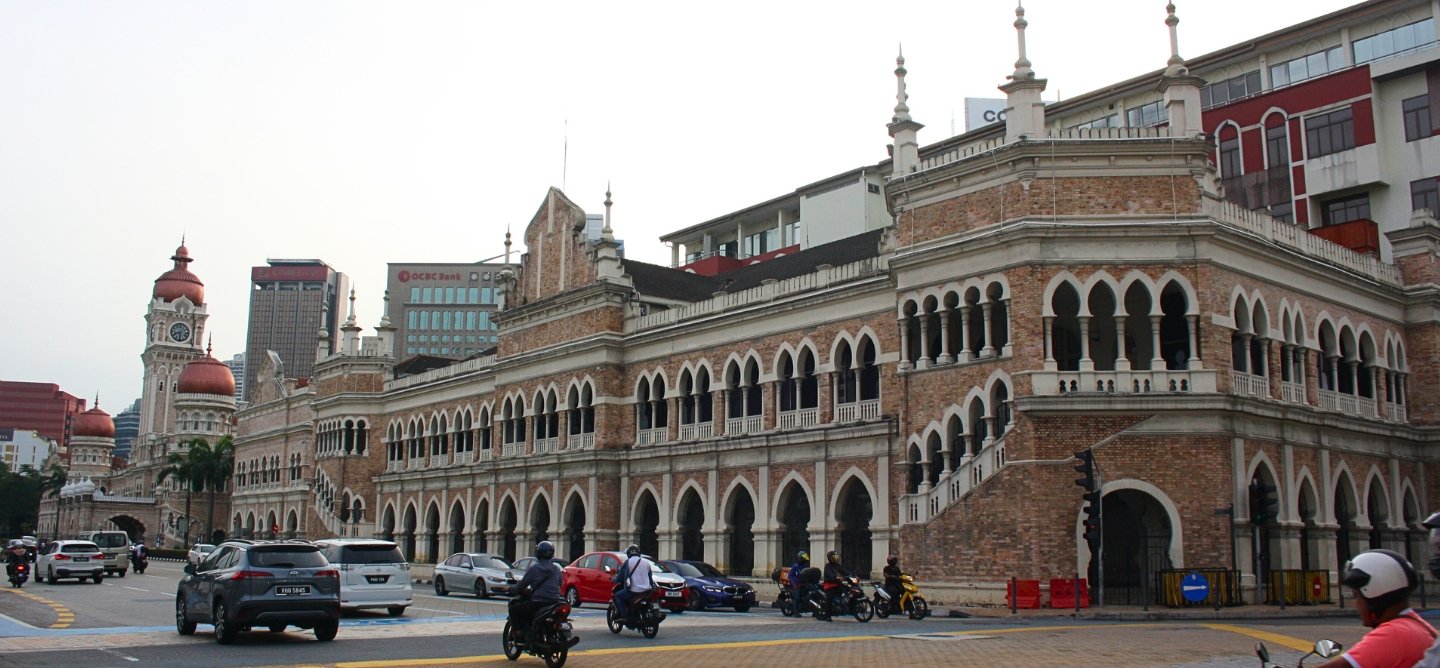 Exploring the amazing cultural history of Kuala Lumpur along the Heritage Trail
Exploring its heritage trail will take you on a journey through the city's past, showcasing its architectural gems, cultural landmarks, and significant historical sites. Here are some key stops along the heritage trail in Kuala Lumpur:

1. Merdeka Square (Dataran Merdeka): Start your heritage trail at this iconic square, which is the historical heart of Kuala Lumpur. It was here that Malaysia's independence from British colonial rule was declared in 1957. 

2. Sultan Abdul Samad Building: This majestic building is one of Kuala Lumpur's most recognizable landmarks. The architecture blends Moorish, Indian, and Western influences.

3. Jamek Mosque (Masjid Jamek): Located at the confluence of the Klang and Gombak rivers, Jamek Mosque is one of the oldest mosques in Kuala Lumpur. 

4. Central Market (Pasar Seni): This vibrant cultural hub was once a wet market but has been transformed into a center for Malaysian arts and crafts.

5. Petaling Street (Chinatown): Dive into the bustling streets of Chinatown, where you can experience the vibrant Chinese-Malaysian culture.

6. Thean Hou Temple: Located atop Robson Heights, this impressive Chinese temple is dedicated to the Goddess of Heaven.

7. National Mosque of Malaysia (Masjid Negara): This modernist mosque is a symbol of Malaysia's Islamic heritage. It can accommodate up to 15,000 worshippers.

8. National Museum (Muzium Negara): Explore Malaysia's rich history and cultural heritage at the National Museum. 

These are just a few highlights of the heritage trail in Kuala Lumpur. Exploring these sites will give you a deeper understanding of the city's history, multiculturalism, and architectural beauty. Remember to wear comfortable shoes and bring along a map or use a navigation app to make the most of your journey.
Hop-on & Hop-Off bus is a great way to enjoy all major attractions in the city in one go. You can get a one-day to two-day pass depending on your time availability. Check the Best Rates online with Klook
Where to eat along Central Market Area?
If you are looking for an authentic Asian foodie experience, Lorong Panggung and Jalan Sultan have a number of trendy cafes, bars, and restaurants. Jalan Sultan is lined with numerous hawker stalls and small restaurants offering a variety of Chinese, Malaysian, and international cuisines. You'll find an abundance of local favorites like char kuey teow, Hokkien mee, and satay. I personally enjoyed a delicious bowl of beef noodles with tender meat and flavorful broth at Shin Kee Beef Noodles.
A foodcourt at the Central Market offers a wide range of local and continental dishes are very affordable rates. 
I highly recommend visiting Precious Old China Restaurant on the first floor of the Central Market if you want to explore the authentic Nyonya cuisine of Malaysia. Read more about my visit. 
Next catch a cab to Masjid Negara, one of the most beautiful mosques in the city. The mosque can also be reached by 15 minutes walk from Merdeka Square. The Museum of Islamic Art is a storehouse of hundreds of artifacts from various dynasties that ruled the Islamic World. I suggest giving yourself a generous 2-3 hours to explore various sections of this Museum. 
In the evening plan a trip to Pavilion Mall in Bukit Bintang and enjoy a dinner in the food court or one of many restaurants located in the  Mall. 
---
Day 3 in Kuala Lumpur City
Plan a day trip to one of the most popular tourist destinations near Kuala Lumpur, Genting Highlands. The Genting Highlands are located 1800m above sea level offering cooler temperatures and amazing attractions for the entire family including theme parks, cable car, strawberry park, and a very beautiful French-styled village called Bukit Tinggi.
Ideally, book a premier taxi for a day trip that will cost you around RM 350-400. I suggest departing early for Genting and planning a quick stop at the Batu Caves along the way. The second stop along the way will be Strawberry and Lavender Gardens in Gohtong Jaya. The Awana Skyway Cable Car is located in Gohtong Jaya and takes you to Awana Casino. 
If you are driving, I suggest parking at the First World Hotel in Genting Highlands and exploring the entire complex on foot. You can book a room at the First World Hotel for 4 hours to relax. 
Klook has amazing offers for Day tours to Genting Highlands and Batu Caves. I highly recommend this option if you want to avoid the hassle of organizing the tours yourself.
Day 4 in Kuala Lumpur City
The fourth day is ideal for a day trip to Melaka City. A return day taxi rental is going to cost you around RM 400. Melaka is one of the oldest cities in Malaysia with a rich cultural history, unique Peranakan cuisine, and some interesting colonial architecture. 
Melaka offers numerous attractions for visitors. Some popular landmarks include the Stadthuys (a Dutch colonial building), Christ Church Melaka, A Famosa fortress, Jonker Street (a vibrant street with shops and eateries), Baba-Nyonya Heritage Museum (showcasing Peranakan culture), Cheng Hoon Teng Temple (the oldest Chinese temple in Malaysia), and the Melaka River, which is lined with colorful buildings.
Alternatively, if you plan to explore Kuala Lumpur City during the last day plan a shopping adventure in Kuala Lumpur City. The central shopping district in Bukit Bintang features upscale malls like Pavilion Kuala Lumpur, Starhill Gallery, Lot 10, and Fahrenheit 88. These malls offer a mix of international luxury brands, designer boutiques, fashion retailers, and lifestyle stores. Bukit Bintang is also home to Jalan Alor, a famous street known for its food stalls and local delicacies.
There is plenty to do in Kuala Lumpur during a 4-day trip. Most tourists traveling to Malaysia stay for a period of 9 days (Dept. of Statistics Malaysia) which is enough to explore some of the most popular tourist locations across the country. Planning a well-organized trip to Malaysia will take a bit of research. The above itinerary provides some very useful tips to plan an enjoyable holiday in Kuala Lumpur City.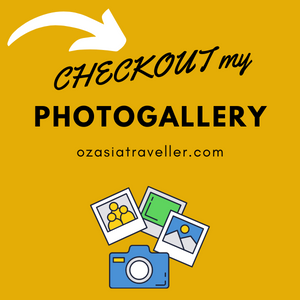 Book Best Activities in Kuala Lumpur with KLOOK