Kuala Lumpur is one of my all-time favorite destinations in Malaysia offering an amazing mix of traditional and modern culture and amazing foodie adventures across different parts of the city. If you are planning your next holiday in Malaysia, Kuala Lumpur should be on your list as a starting point for your adventure in exotic Malaysia. Here is my comprehensive guide to first-time travellers to Kuala Lumpur, Malaysia.
Topics:
KLCC Park - Petronas Towers
Here are some amazing reasons why I love Kuala Lumpur
1. The Tourism Sector in Malaysia is very well developed with plenty of useful information available to travellers through digital media, print media, and a number of information centers located in all tourist hubs in the city.
2. Kuala Lumpur is a very affordable destination! Yeah, travelling from Europe, Singapore, or Australia, you will be surprised by the price difference in food, transport, and accommodation as well well as amazing shopping across the city. 
3. Kuala Lumpur offers a World-class transport network that connects all major parts of the city. The intercity transport network comprising buses and trains also makes travelling so much fun in Malaysia.
4. Kuala Lumpur offers over 55,000 rooms to visitors ranging from fancy 5-star hotels to budget hotels as well as hostels. You can stay under $10 a night in KL!!!
5. The food is very affordable in Kuala Lumpur. If you are planning to travel on a budget, an average meal in the food court or roadside cafes can cost under RM10-15
6. The flights are very cheap that connect Kuala Lumpur with all major cities in the ASEAN region. Therefore, keep an eye on airline deals with AirAsia, Scootfly, Malindo, and Firefly and explore more in less $$$.
7. Kuala Lumpur is an amazing destination for solo travellers as well as family travellers. There are a large number of attractions for children to keep them occupied for a number of days. 
8. Kuala Lumpur attracts a large number of honeymooners from across the world, particularly honeymooners from the Middle East as KL is a great destination for "halal" travel with easy access to Halal food across the city. 
---
KLIA2 Airport Terminal
How do I travel from KLIA2 Airport to KL?
The travel distance between the airport and the city is around 45km. You can use one of the following modes of transport to travel.
1. Download and install the GRAB rides app to get discounted rides across the city. A GRAB ride from KL Airport to the city can cost around RM 70.
2. Cheapest way to travel from KLIA to KL Sentral is by bus. The ticket is RM 12. This is however the slowest way to travel.
3. KL Express Train costs RM 55 and takes 28 minutes which makes it the quickest way to reach the city. You will disembark at KL Sentral from where you will have to commute to your hotel.
4. A taxi (sedan or premier) can cost from RM 90 - RM 140 to the city center. It takes around one hour to travel to KL City in normal traffic. 

Book Airports Transfers from KL Airport with Klook
---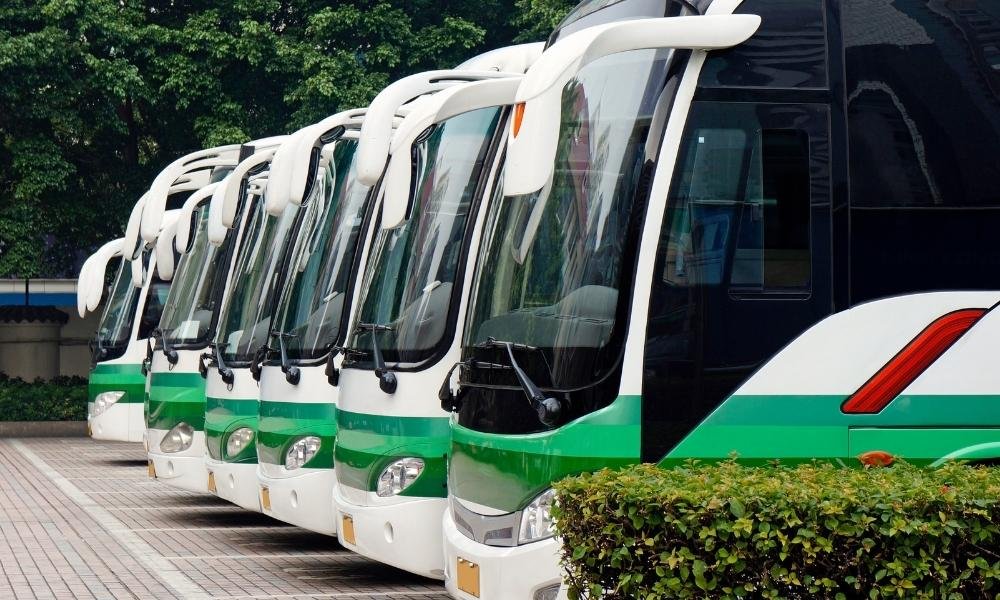 How should I book my tours in Kuala Lumpur?
Depending upon your interest and the places you want to visit you can explore the following options to book your tours
1. Download and install KLOOK App  and book your tours and activities before arriving. The benefits of using this app are that you will get immediate confirmation and save $$ on deals and discounts. The quality of service for most tours and activities offered is amazing. I highly recommend booking your tours through KLOOK.
2. A number of private tour operators offer group tours to some of the most popular places of interest in and around Kuala Lumpur. The group tours are normally large groups with shared transport (14 seater vans) and stick to a strict schedule. These tours can be booked online or through your help desk in the hotel. There will, however, be a markup or commission from booking agents who will charge the tour per person which can get expensive.
3. I suggest booking a tour with a local taxi operator (preferably Blue Premier Taxi). Most taxi drivers will offer you their business cards and price list for the most popular day or half-day tours. I highly recommend this option for day tours. (outlined below)
---
 Brickfields Kuala Lumpur
What are some of the best neighbourhoods to stay in Kuala Lumpur?
The most popular area is the Golden Triangle which consists of KLCC (Kuala Lumpur City Center and Bukit Bintang area).
KLCC is where KLCC Park and Petronas Towers are located. This is the financial district of the city with a number of offices, high rises, and 4-5 star hotels. This area is more suited to business travelers.
Jalan Alor and Changkat Bukit Bintang is a tourist hubs with a large number of hotels, shopping malls, restaurants, and night venues. This area is very popular with tourists.
Chinatown and Masjid India area is my second best choice as this area is the "Heritage and Cultural Hub" of Kuala Lumpur with the popular Petaling Street, Central Market, and Merdeka Square amongst other attractions. I highly recommend this area for solo travellers. Check out the hotels I stayed in Chinatown . 
South Bangsar  area is a recently developed area with plenty of high rises and serviced apartment-styled accommodations. I stayed in South Bangsar in late 2022 and simply loved the modern vibe and trendy eateries in Bangsar Village. I recommend this area to food lovers as well as family travellers. 
---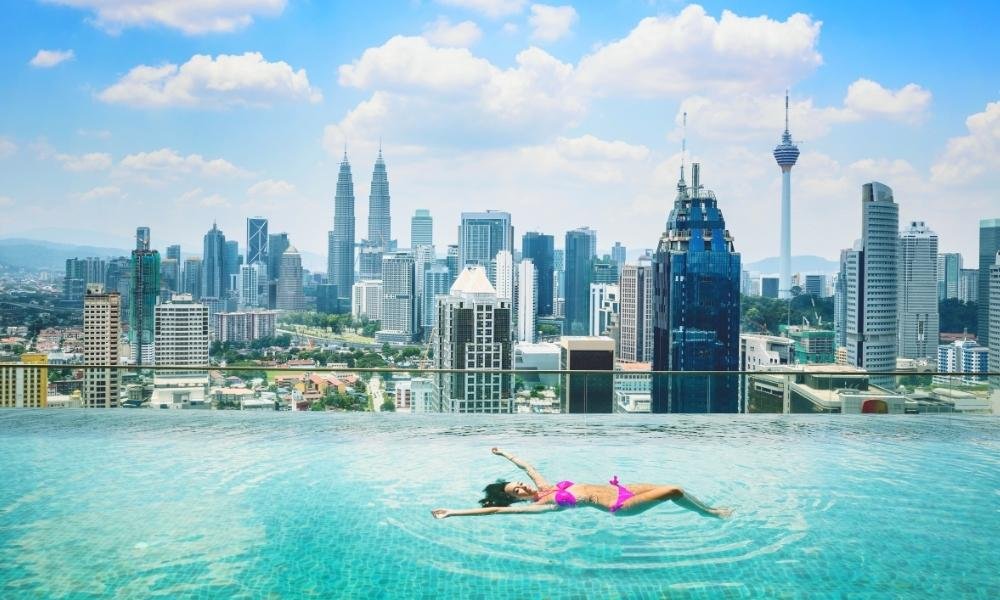 How much does an average hotel cost in Kuala Lumpur?
A budget three-star hotel in Kuala Lumpur city costs around RM 100, a four-star hotel on average will cost around RM 200, and a five-star hotel will cost over RM 250+. Budget hostels in the city can cost under RM 50 for shared dorms and are quite popular with backpackers travelling to Malaysia. 
What is the best way to book a hotel in Kuala Lumpur?
For international travelers, I recommend booking through Agoda in a 14-day advance period to get amazing discounts including free breakfast and parking, etc. You can save over 40% on advance booking as compared to walk-in rates in most hotels in Kuala Lumpur City. 
---
What are some useful things to look at when booking a hotel?
I suggest reading user reviews on the hotel you choose in the area of your choice. The feedback is independent and gives you a fairly good idea about cleanliness, services, and other features of the property. 
Make sure that breakfast is included in the booking. 

Look at the check-in and check-out policy. The check-ins are around mid-day. Therefore, if you are arriving earlier check the front desk using email. Most hotels allow late checkout without additional charge. The late check-out time can be around 2-3, which is quite handy when you are catching a flight in the evening. 

A number of hotels offer airport shuttles that can be an affordable way to travel to KLIA. 

Look for facilities like SPA, rooftop pools, and kids' play areas if you are traveling with family.

Make sure your room has safety lockers for your cash, documents, and valuables.

Check for free parking if you are arriving with a car. 

Make sure the room size meets your need as a number of hotels have very small rooms around 16sq.m which offers very limited space. Some serviced apartments offer over 80 sq.m which is my preference when traveling with family. 

Room Service or in-room dining can be plus if you like to dine in the hotel.
---
What are some of the recommended hotels in Kuala Lumpur?
I have stayed in over 40+ hotels in the last fifteen years and explored most of the city area in Kuala Lumpur on foot. Here are my quick recommendations for the hotels in the neighbourhoods of my choice:
Hotels in Bukit Bintang Area
Hotels in KLCC Area
Hotels in Chinatown Area
Check Best Rates Online with AGODA
---
What are some of the must-visit locations in Kuala Lumpur City for first-timers?
If you are keen to learn about the amazing history and culture of Kuala Lumpur and Malaysia in general, keep the following places on your list:
1. KL Central Market and Chinatown Area
2. Merdeka Square, Masjid Negara, Gallery KL (Heritage Trail)
3. Kuala Lumpur Museum
4. Menara KL
5. Petronas Tower and KLCC Park
6. Batu Caves
If you are travelling with children, make sure to visit
1. Sunway Theme Park
2. KL Butterfly Park - KL Bird Park
3. Aquaria KL
4. Indoor Theme Park at Berjaya Times Square Shopping Mall
---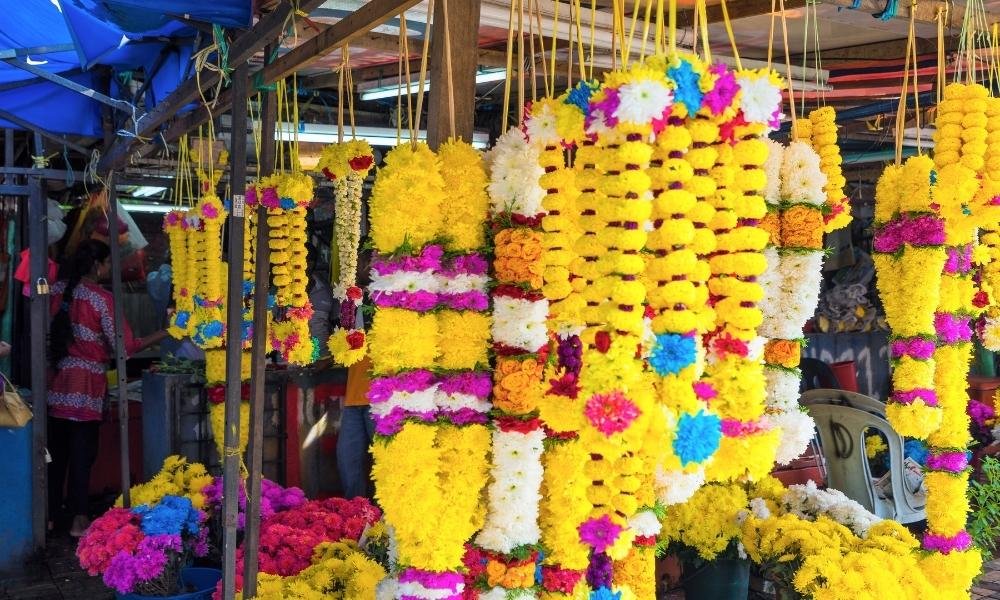 What are some colorful suburbs or localities in Kuala Lumpur City?
For food lovers, Jalan Alor is a must-visit location to try local street food in an open street-styled setting. Jalan Alor is located in the heart of Bukit Bintang. 
Changkat Bukit Bintang is the heart of the nightlife with a number of pubs, bars, and restaurants that stay open till late. You can find a number of massage parlours and reflexology centers in Changkat Bukit Bintang.
Brickfields is the heart of Indian food and culture in Kuala Lumpur City. Brickfields can be reached from Chinatown on foot. 
Chinatown or Petaling Street has lately become a trendy foodie locale with a large number of coffee shops, bars, and restaurants that are open till late. The Heritage Trail starts from Chinatown and takes you down to some historical buildings and places of interest including Merdeka Square and the Central Market. Petaling Street is popular for mid-range shopping. Central Market Kuala Lumpur is an amazing place to shop for souvenirs, crafts, and local art. 
Bangsar Village is a more trendy and uptown foodie location that will keep you occupied till the late hours of the night. 
---
What is the best way to explore Kuala Lumpur City in a day?
The hop-on and hop-off Bus is the best way to enjoy all places of interest in Kuala Lumpur in a day. The bus route goes through the major tourist attractions in the city and you can explore the city at your own pace.
Alternatively, book a day tour with a local taxi operator to include the attractions that you would like to explore. Make sure to finalize the price before starting your trip to avoid any unwanted situations. 
Also, I highly recommend booking 21 Attractions Tours of Kuala Lumpur  which is the easiest and most convenient way to explore KL with 
---
 Melaka Malaysia
---
What are some of the best day excursions from Kuala Lumpur City? 
These places must be on your list if you plan to spend more time in Kuala Lumpur
Genting Highlands - One of the best tourist destinations in Malaysia is a hilly destination located at 1850m above sea level. Enjoy a scenic Skyway Cable Car to Awana Resort. Genting is home to casinos, theme parks, and Strawberry and Lavender Gardens. A day tour can cost around RM 300 for a return trip if you book a private taxi. Alternatively, catch a bus from KL Sentral where a return ticket can be bought for RM40. 
Melaka (Malacca) - A UNESCO heritage-declared city with over 400 years of colonial history and Portuguese settlements. Enjoy Nyonya food, visit to Museum, Jonker Walk, and Melaka River Cruise. Melaka is a 1.5-hour drive from KL City. 
Lost World of Tambun and Ipoh: Located 200 km from Kuala Lumpur, Ipoh is a foodie capital, home of cave temples and hot springs. Lost World of Tambun is a popular theme park with hot springs open till midnight. 
---
 BTS Bus Terminal in Kuala Lumpur
---
 What kind of transport is available in Kuala Lumpur City?
The best and quickest way to commute in the city center area is using the light rail that connects all major tourist hubs in the city. Taxis and ride-sharing are equally convenient options if you want to save time and avoid busy train stations.
Intercity travel is extremely convenient with a large network of bus services connecting Kuala Lumpur with all major cities in mainland Malaysia, Singapore, and Southern Thailand.
You can travel from Kuala Lumpur to Singapore by bus costing RM 50- RM 150 and taking around 7 hours. 
---
Where do I find money changers in Kuala Lumpur City?
It is suggested to carry a couple of hundred RM in the pocket as remote locations may not have ATMs and transactions at the ATM costs multiple fees (your bank fee, local bank fee, loss on exchange rate). Therefore, bring cash from overseas and get a good rate from one of many money changers in the Bukit Bintang area. 
The rates offered at the airport are a bit higher, therefore, exchange RM 200-RM 300 at the airport and get money cash with local moneychangers in the city. All major shopping malls (Berjaya Times Square, The Pavilion Mall, Jalan Bukit Bintang) have reliable moneychangers. 
---
---
PIN IT TO READ LATER