Putrajaya is the administrative capital of Malaysia and an iconic city designed with a mix of modern and traditional Malay and Middle Eastern architectural designs. For lovers of Islamic and Middle-Eastern History and Architecture, this city is a must-visit for a day trip or even weekend stay at one of the finest hotels in the city. 
Visit Putrajaya, Malaysia
Putra Mosque is the centre of attraction for most visitors. The beautiful structure of the mosque borrows motifs and designs from Islamic architecture in Middle-East and Spain. Built with pink-tainted granite stone, the structure stands out in contrast to the bluish-green shades of building in the backdrop. The mosque bears resemblance to Hassan Mosque in Casablanca, Morocco. I have visited Putrajaya Mosque almost every time during my visit to Kuala Lumpur. This place has a charming appeal for first-time visitors as well as regular visitors to Malaysia. Read more about my visit to Some of the best mosques in Malaysia
The easiest way to explore this mosque is to rent a car from the city of KLIA Airport. Alternatively, you can commute your KL Express from KL Central and catch a bus to the mosque from Putrajaya Station. 
How to get to Putrajaya
The easiest way to get to Putrajaya is to catch KL Express from KL Central and disembark at Putrajaya Station. From there you can catch GRAB, taxi or one of the local buses to explore the city.
Alternatively, the easiest way to reach Putrajaya is to book a local half-day tour through your hotel help desk if you are staying at Kuala Lumpur.  

Sightseeing Cruise at Putrajaya Lake
Taking a cruise in the lake next to Putra Mosque is an interesting way to explore the expense of Putrajaya city and enjoy the scenic views fro the boat. The layout of the city is an interesting mix of residential and government offices.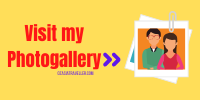 Where to stay in Putrajaya?
There are plenty of quality hotels and resorts in Putrajaya. Being the administrative capital of Malaysia, Putrajaya is relatively expensive and most accommodation falls in 4 and 5-star category. 
Find you next hotel in Putrajaya
During my stay at Putrajaya, I decided to stay at Pullman Lakeside Resort . This property is a great place to stay as the hotel is located next to the lake where you can enjoy the great outdoor dining experience, boating, water scooters and kayaking. 
Enjoy scenic views of Putrajaya from a roof-top pool. There is a kid's playroom located close the lakeside entrance with indoor games. 
Pin this image to read later!