The Malaysian population is an interesting mix of various ethnicities including Muslim, Indian and Chinese. Muslim population make up approximately 61% of this ethnic mix. With a total population of Muslims exceeding 19 million in Malaysia, the strong presence of Islam is reflected in all aspects of social life including the architecture of Malaysian buildings. 
During my various visit to Malaysian cities, I have explored a number of beautiful mosques in various cities of Malaysia in the last ten years and I was deeply impressed and inspired by the passion with which these structures are built. The rich architecture and design of the mosques reflect Malaysia's love for religion and rich association with Muslim architectural design patterns and motifs. 
1. Masjid Negara, Kuala Lumpur 
Jalan Perdana, Tasik Perdana 50480 Kuala Lumpur
Visiting Hours: 900-2300 hrs, Saturday & Thursday: 245-1800hrs
Located at walking distance from KL Central and adjacent to Botanical Gardens and Butterfly Park, this mosque is a must-visit if you are keen on exploring the beautiful architecture of Kuala Lumpur.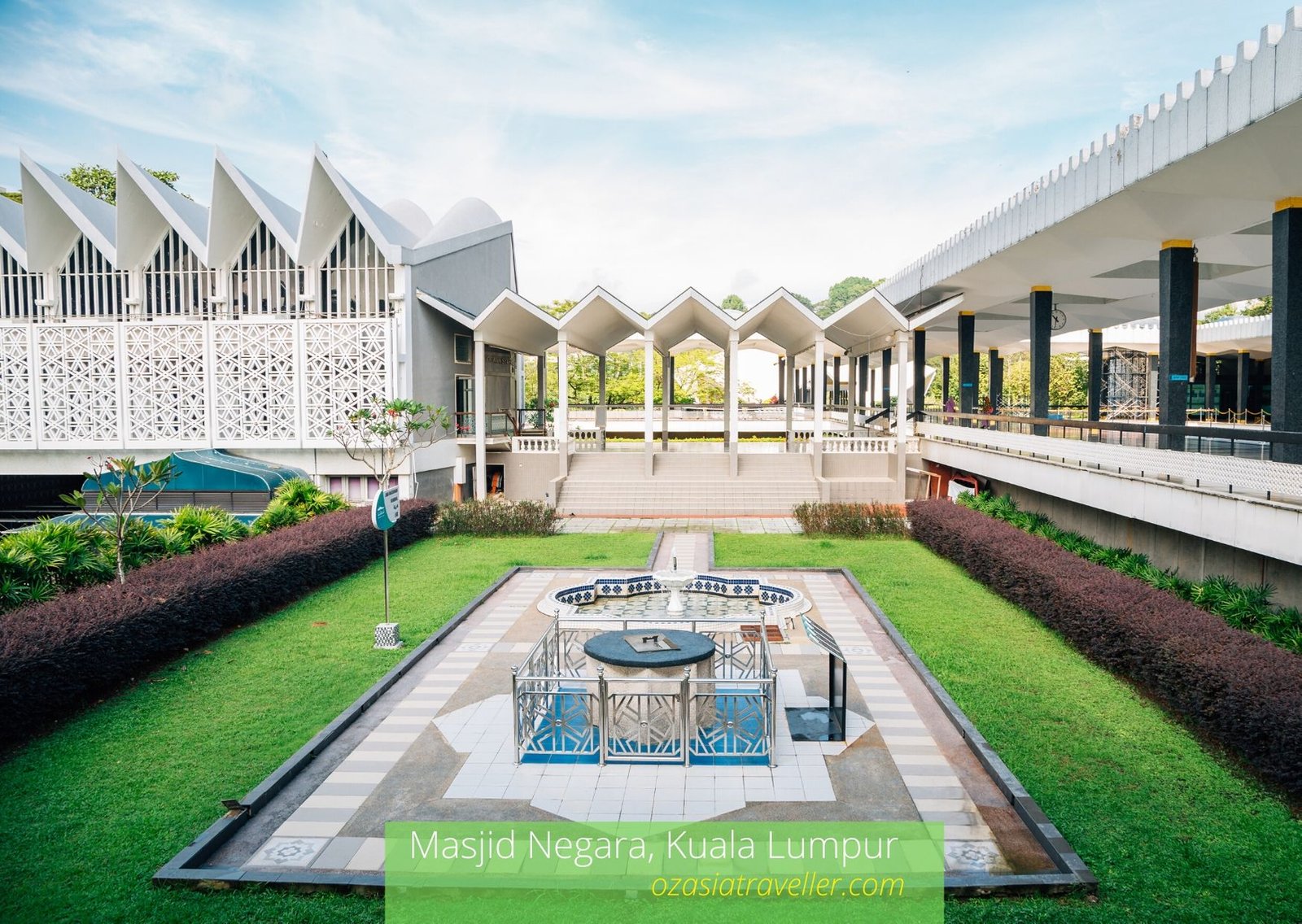 If you are exploring KL city on foot, Masjid Negara is easily accessible from Merdeka Square as well as Little India and Chinatown.  
When visiting the mosque be mindful of mosque etiquette where women cover their bodies and leave their shoes at the entrance of the mosque.  The mosque is a calm and cool environment and you can relax and pray if it falls on your walking tour of KL. 
The mosque has a spacious structure with modern architecture this building is inspired by Masjid-al-Haram. The mosque can accommodate 15,000 worshippers. The structure of the mosque consists of 18 domes. 13 domes marking 13 states of Malaysia and 5 pillars of Islam.  
Places of interest nearby include:
KL Botanic Gardens
KL Bird Park
KL Butterfly Park
Museum of Islamic History
Masjid India & Central Market
Planning to visit Kuala Lumpur?  Read more about his interesting city: Visiting Kuala Lumpur in Malaysia. Kuala Lumpur city offers plenty of activities for tourists from all age groups. Here is the list of the Best places to visit while in Kuala Lumpur covered by Ozasiatraveller.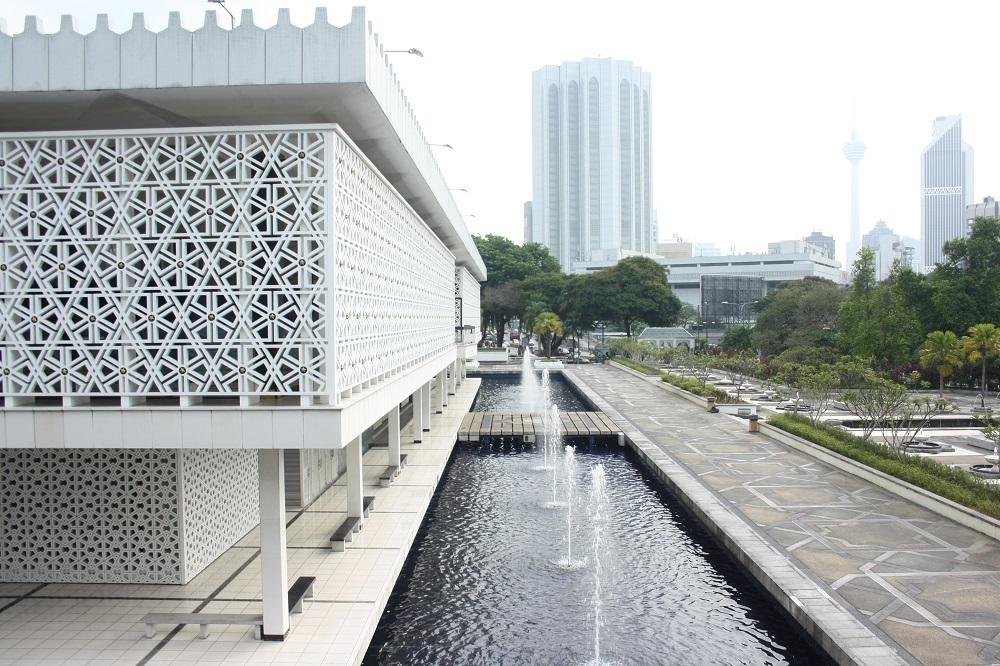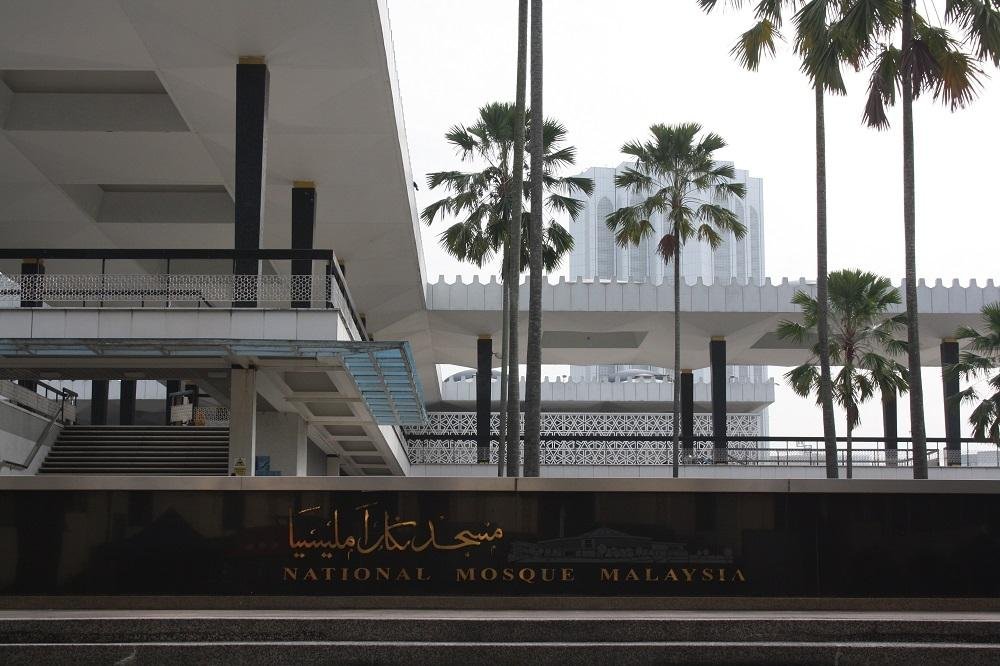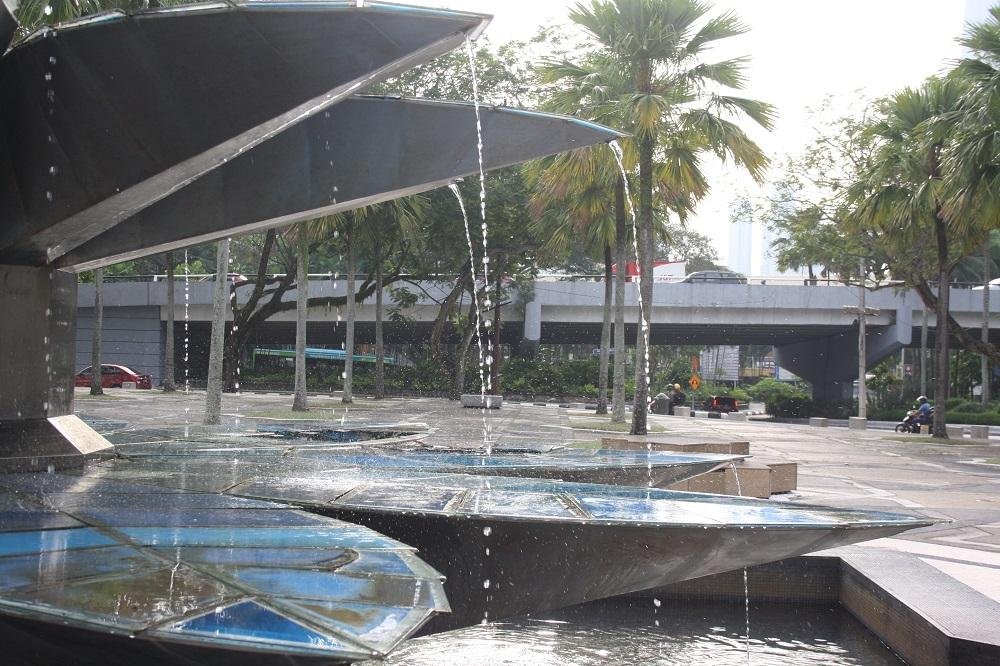 ---
2. Putrajaya Mosque, Putrajaya
Jabatan Kemajuan Islam Malaysia (JAKIM), Pusat Pentadbiran Kerajaan, 62502 Persekutuan, Wilayah Persekutuan Putrajaya, Malaysia
I have visited Putrajaya on several occasions. The architecture of the city is an amazing mix of modern and traditional styles, taking you back in a mystical land with massive structures, large coloured domes and wide streets on beautiful buildings on both sides. 
Putrajaya is the administrative capital of Malaysia located at 30 minutes drive from Kuala Lumpur city centre. You can organise a day tour to explore various attractions in Putrajaya. Putrajaya mosque is made of red stone and the design borrowed from Arab & Persian architecture design. A 36m wide dome is supported on 12 pillars. 
Beautiful View of Putrajaya Mosque and Lake
---
The mosque can accommodate 10,000 people and is used widely to hold symposiums and seminars. The mosque is visited by a large number of people every day and you will be sure to find hundreds of people any day of the week. 
A popular attraction next to the mosque is River Cruises which operates till 7 pm. During my stay in Putrajaya, I stayed at Pullman at Lakeside which is an amazing 4-star resort ideal for a family holiday. Read more about my trip to Putrajaya . 
---
3. Masjid India, Kuala Lumpur
Masjid India is located next to Masjid India train station. This is the old part of the city with beautiful historical buildings and a shopping area. Visiting the old part of Kuala Lumpur Little India is a must if you want to capture of glimpse of Indian culture and heritage in Malaysia.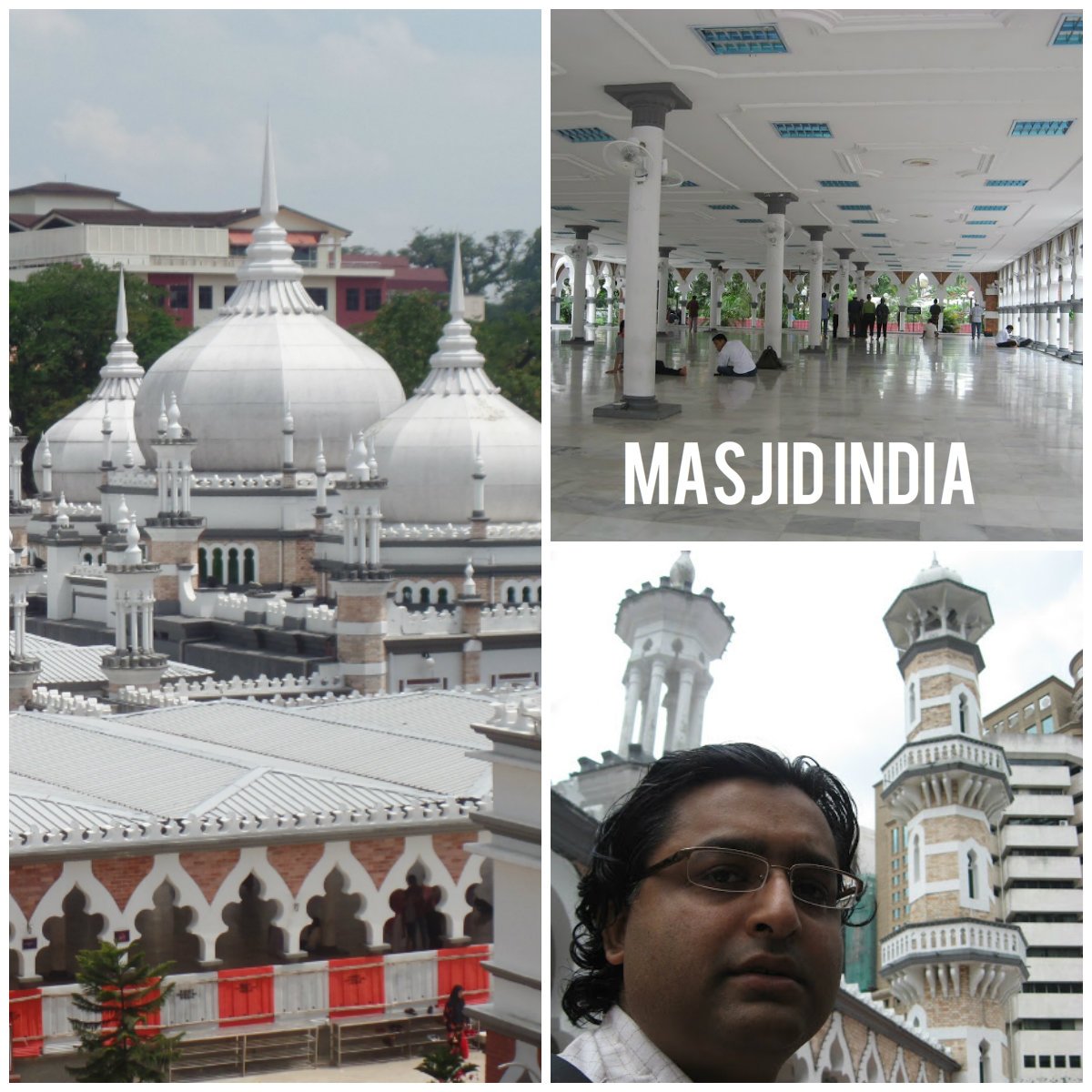 Masjid India area is marked with a number of stores selling Indian clothes, crafts, handbags and Indian food. This area has more historic value than shopping as the quality of wares is quite mediocre. Places of interest in the neighbourhood include KL Central Market, Petaling Street and Merdeka Street.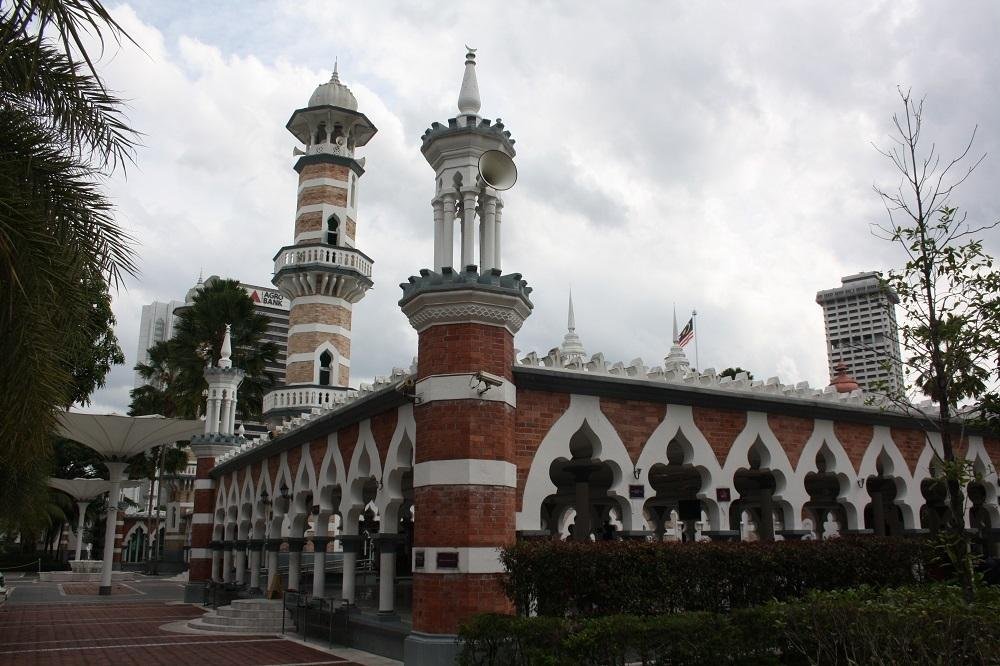 ---
4.
Masjid Terapung, Pulau Pinang
Jalan Batu Ferringhi, 11100 Tanjung Bungah, Pulau Pinang, Malaysia
Driving from Georgetown Penang to Batu Ferringhi you find yourself driving along a beautiful coastline. Masjid Terapung is located along the main road leading to Batu Ferringhi offering mid-way relief to tired travellers and a place to stop and pray in solitude. The architecture of this is quite eye-catching with a beautifully decorated interior with light brown coloured tiles. I stopped to offer my Asr (late afternoon prayers) and sat by a pillar to enjoy the calm and relaxing environment.
This mosque is located halfway between Gurney Drive and Batu Ferringhi in Penang. Places of interest in this area include the coastal resorts of Batu Ferringhi including DoubleTree Hilton, Bayview Resort and Hard Rock Resort. 
 4.

Masjid Sultan Ahmad Shah
Bandar Alor Setar, 05150 Alor Setar, Kedah, Malaysia
Masjid Sultan Ahmad Shah Jalan Masjid, 25150 Kuantan, Malaysia. This is a state mosque located in the heart of Kuantan, Pahang, Malaysia. The mosque is named after the founder of Pahang and sits in the middle of colonial and historical buildings in the area. The architecture is modern Ottoman-Moorish style with narrow minarets and a number of small domes surrounding mid-size Domes.
During my stay in Kuantan, I stayed at Riverfront Restaurant which is located on the riverfront. This mosque is located two blocks away from the hotel. I explored some local places of interest including Sara's Kitchen located in front of the mosque. 
Places of interest in Kuantan include Teluk Cempedak and East Coast Mall. Read more about my trip to Kuantan.
---
5.

Zahir Mosque Alor Setar
Masjid Zahir Darul Aman Hwy, Alor Setar 05350, Malaysia
Zahir Mosque is the state mosque of Kedah and is one of the grandest and oldest mosques in Malaysia dating back to 1912. This mosque is rated as one of the top ten mosques and the world and hosts a Quran reading competition every year. I visited this mosque during the Muslim Holy month of Rhamadan and was impressed by the number of people visiting the mosque at iftar (late afternoon time to open the fast).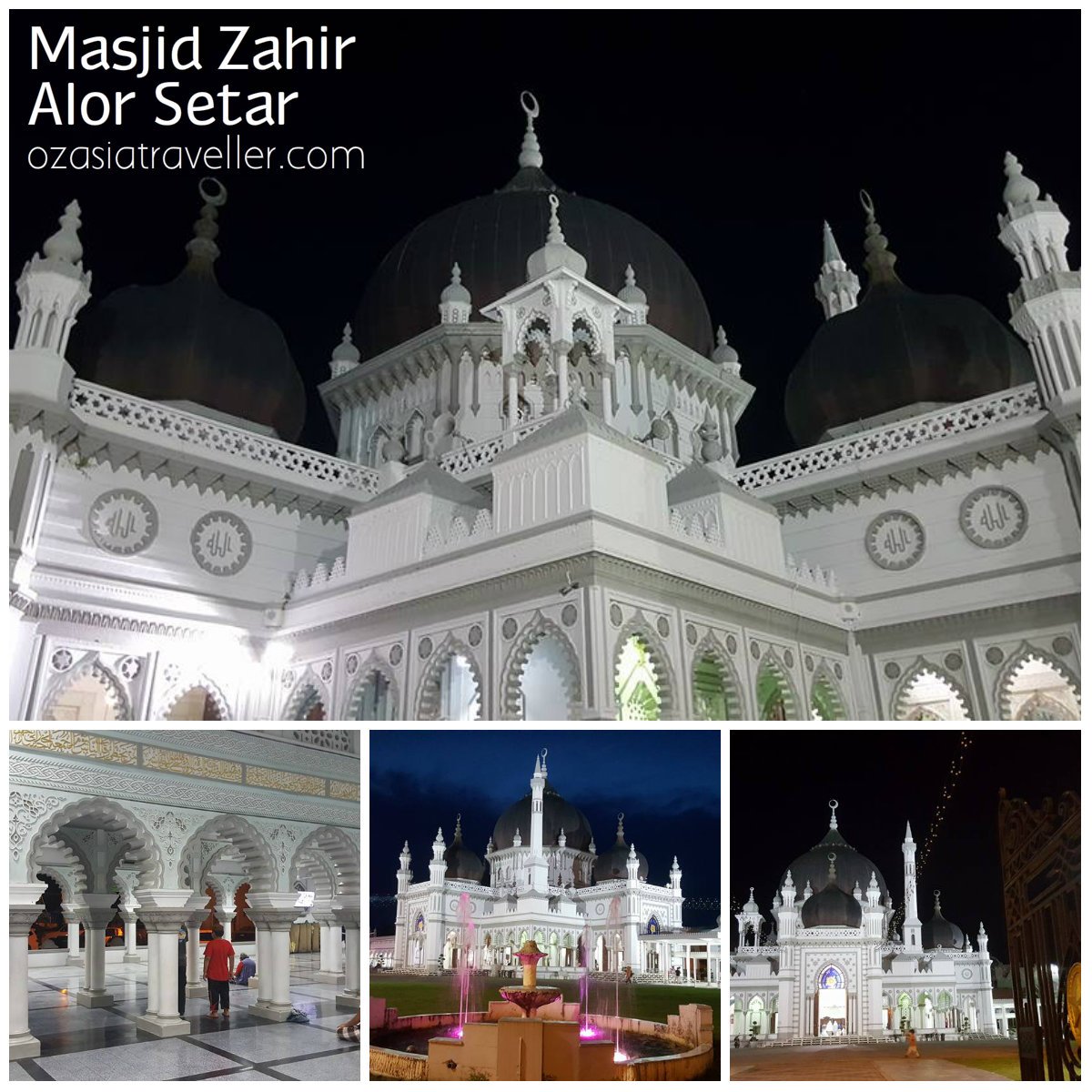 6. Abidin Mosque & Floating Mosque in Kuala Terengganu
Abidin Mosque is a beautiful structure located in the centre of the city of Kuala Terengganu. A beautiful white structure is visible from a distance and stands out because of its interesting architecture. A walk through the old part of the town on foot is a great way to explore Kuala Terengganu city. I offered my Zuhr Prayer at the mosque. The ablution area consists of a fountain and an open water area.
The ambience of the mosque is amazing and the main building was built in 1793 and was later renovated in 1881. The Royal Mausoleum is located near the Mosque.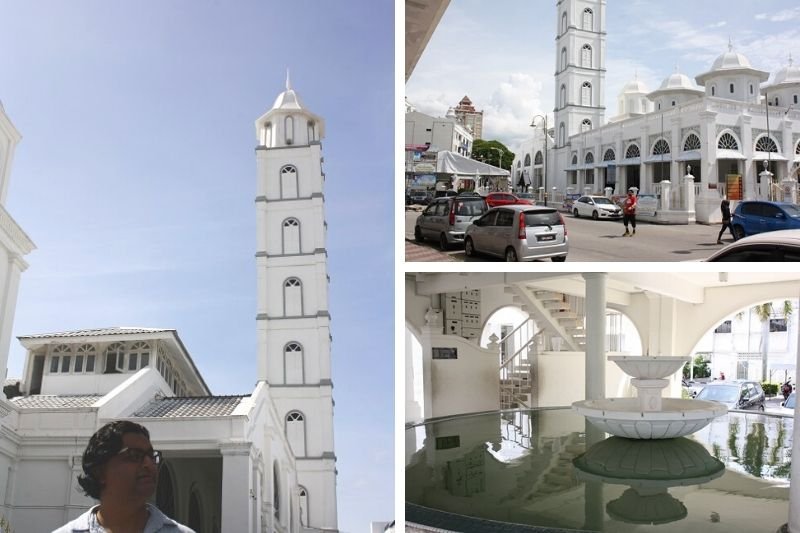 During my stay in Kuala Terengganu, I booked "The Regency Waterfront Hotel" a beautiful property located on the outskirts of Kuala Terengganu city. The Floating Mosque or Zahrah Mosque is located right next to the lake which gives it the impression of a floating structure in water. It was an interesting experience to listen to the Recitation of the Quran in the morning and evening time at the Mosque. 
Kuala Ibai is located 4km south of the city centre and you will drive past Batu Buruk beach to reach this area. Visitors are expected to dress conservatively and not disturb the worshippers during prayer timings. The mosque is built in memory of the mother of the late Sultan of Terengganu. 
Floating Mosque, Kuala Terengganu
---
7. Malacca Straits Mosque, Malacca
This beautiful mosque is located in the coastal part of Melaka city along the Strait of Malacca. The beautiful structure gives the impression of floating Mosque in the water if viewed from a distance. This mosque is a mix of Middle Eastern and Malaysian architectural motifs and stands out for its novel design and colour scheme. The mosque was completed in 2006 with a cost of 10 million RM. I visited this mosque for Eid prayers in August 2019 and enjoyed the amazing atmosphere and fresh breeze coming from the ocean. The mosque is visited by people from all denominations. 
Malacca Straits Mosque Melaka
---
 I stayed in Melaka in 2019 for two weeks and explored some amazing locations in and around Melaka. To read more about my trip click .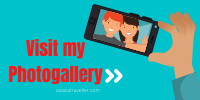 Pin it to read Later!!