Planning a road trip from Sydney to Armidale? The driving distance from Sydney to Armidale is 585 km (6.5 hours) which makes it ideal for a day trip for a weekend excursion to this beautiful part of New South Wales. There are two alternative ways of travelling between Sydney and Armidale.
The shortest way is to take New England Highway 15 which starts near the city of Newcastle and passes through laid backcountry towns of Scone, Singleton and Tamworth. These are midsize agricultural towns and popular for dairy, horse breeding and cattle production. New England region of NSW attracted early settlers around the 1820s and enjoyed a boom during Gold mining days. 
Driving New England Highway from Sydney to Armidale
The second route to take while travelling between Armidale and Sydney is the Pacific Coast Highway. Drive from Sydney to Coffs Harbour and take the road through Dorrigo to Armidale. This route is relatively longer. If you plan to explore the central coast of NSW, the Pacific Coast Highway takes past Port Macquarie, Forster and Coffs Harbour, which are popular tourist cities in NSW.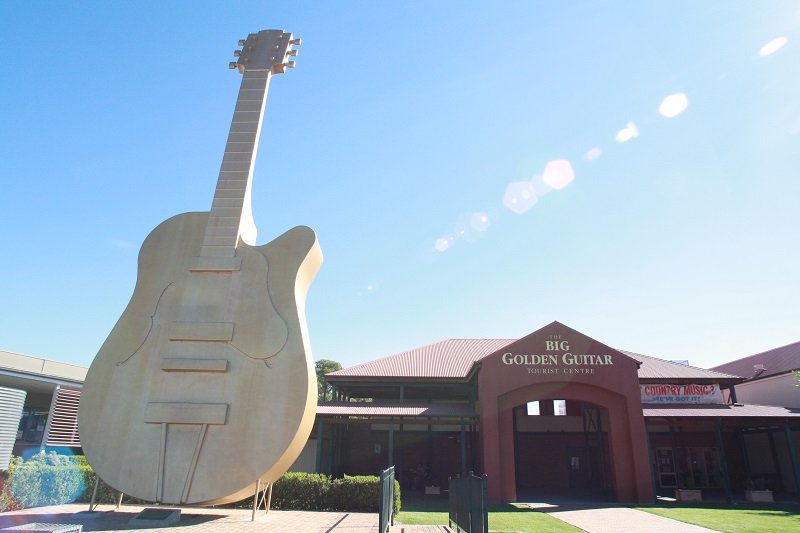 A landmark at Tamworth
---
If you are into exploring the wilderness of NSW, there are a number of national parks with deep gorges, ravines and waterfalls. The history of New England Highway 15 goes back to early European explorers settling in surrounding areas around 1818. General Oxley led some early expedition around 1827. Oxley River Park is a famous spot near Scone with a beautiful waterfall and plenty of outdoor activities for adventurers.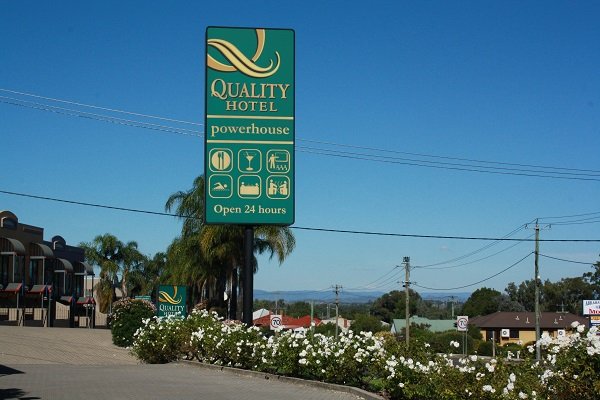 Quality Hotel  in Tamworth is a great place to stay for a day
---
Tamworth is an interesting place to stay halfway between Sydney and Armidale while travelling on New England Highway. Tamworth is the heart of country music in New South Wales and hosts country music festivals attracting performers from across the world. Along with that Tamworth is home to livestock and equine industry. Visit the Big Golden Guitar and Country Music Hall of Fame and Oxley Scenic Lookout while in Tamworth.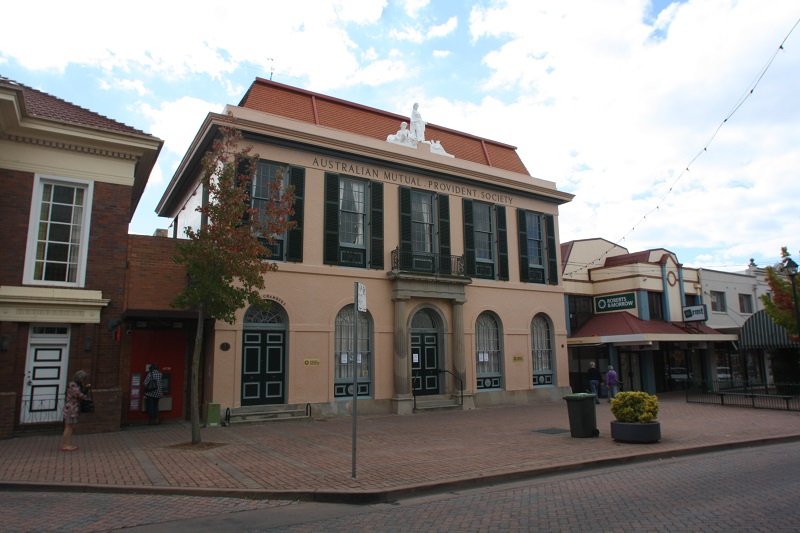 19 Century Architecture of Armidale Buildings
---

Interesting stopovers between Sydney and Armidale
The region around Scone and Singleton is famous for the cattle industry and horse studs. Tamworth is popular for country music and is dubbed as the country music capital of Australia.
Murramundi is a small historical town on New England Highway. If you are planning to stay in the regional area and explore local attractions, Murramundi Information Center is a great place to get local maps, events guide and general information for tourist. A wishing well and an early settlers cottage located adjacent to the Information Center are some of the historical relics from the early days of settlements in regional NSW. 
Armidale is quite pastoral supplying high-quality wool.  The beautiful campus of the University of New England with a student population of more than 20,000 provides a scenic background to the laid back town of Armidale. Armidale Information Centre provides detailed information on day tours and a range of activities for families and single individuals seeking adventure. Places worth visiting near Armidale include:
Cathedral Rock National Park
Ebor Falls
Oxley Wild Rivers National Parks
Mount Yarrowyck
Dorrigo National Park
Armidale is built on a raised plateau some 900m above the sea-level and the temperature is quite cool in winters. I have enjoyed the relaxed colonial lifestyle of this university town. A notable feature of the city is its four distinct seasons which made it popular with the earlier settlers.
Rocky crests of the land towards the east turns into steep canyons and you can enjoy the waterfalls in Dorrigo National Park located halfway between Coffs Harbour and Armidale. Ebor Falls and Wollombin Falls are located between Armidale and Dorrigo National Park and are must-visit locations for nature lovers. Ebor Falls has a lookout and walking track that takes you close to the waterfalls. 
The commercial area in the city has a number of nice cafes and restaurants, old historical buildings and shopping malls. There are plenty of open spaces and parks in the city as well as the area near the University of Armidale. 
During public holidays there are not many choices for restaurants. Some restaurants along the main street are open till 9 pm. Therefore, it is advisable to have an early dinner as the options are quite limited. 
Drive between Armidale and Coffs Harbour is quite enjoyable. The road winds through the amazing countryside and rolling hills covered with thick vegetation on both sides.
Dorrigo National Park NSW
Dorrigo National Park is a Heritage list Gondwana Rainforest and is ideal for a day excursion. I started early from Armidale and spend the day at Dorrigo National Park which has plenty of parkland, picnic areas and walks to the waterfalls located at the base of the valley. 
( NSW National Parks and Wildlife services)
National Parks around Armidale are quite popular with campers, hikers and bushwalkers. More updated details on access to parks/permits and weather conditions can be obtained from NSW government-managed websites. 
Guided tours are organized by experienced park rangers, which provides a great opportunity to explore these locations and get more information that is available online or on other resources. 
Note: 

Keep an eye on the weather and should have enough safety precaution when visiting these places as weather can be very cold and there are hundreds of acres of wilderness with thick vegetation. Carry satellite navigation devices and safety beacons are recommended when trekking on isolated tracks. 
Views from a lookout in Dorrigo National park
---
Driving from Armidale to Coffs Harbour - Bellingen
The drive from Armidale to Coffs Harbour is approximately 200km. Another interesting stop after Dorrigo National Park is the famous city of Bellingen. Bellingen retains the old country charm with a laid back feel. There are a number of cafes and restaurants along the main road offering a great opportunity to taste the local delights. 
Supporting a thriving community of artisans and farmers, Bellingen hosts weekend markets every 3rd Saturday of the month. Bellingen is a great place to enjoy gourmet delights and local produce in the region.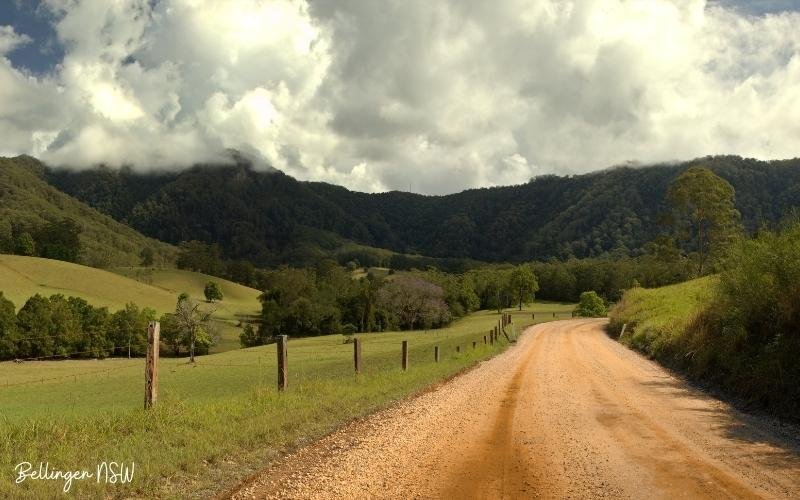 Other attractions in the area including canoeing and rafting in the Bellingen River. Bellingen Canoe Adventure offers canoeing lessons for beginners. A day out in the river is a great way to observe the natural beauty of the region. 
Stopping in Bellingen on the way to Coffs Harbour from Armidale
---
There are a couple of nice retreats and farmsteads offering accommodation for travellers. Lombok on Waterfall Retreat offers a unique Balinese style stay on the top of the hill overlooking the lush valleys. The self-contained luxury villas cover over 100 sq.m. offering a comfortable and enjoyable stay.
Beautiful Waterfalls in Dorrigo National Park
---
There is a couple of quality hotels and motels available in Armidale. Some recommended establishments include:
Driving NEW ENGLAND HIGHWAY
---
 Where to stay in Armidale? 
During my stay in Armidale, I booked the Powerhouse Hotel by Rydes . This is a very well-maintained property located very close to the city centre. The rooms are very comfortable and nicely furnished.
I enjoyed my stay at this hotel which serves great inhouse breakfast and is furnished with a nice restaurant and a bar. The hotel is immaculate and the staff very supportive and friendly. This place will definitely be my first choice when I visit Armidale next time.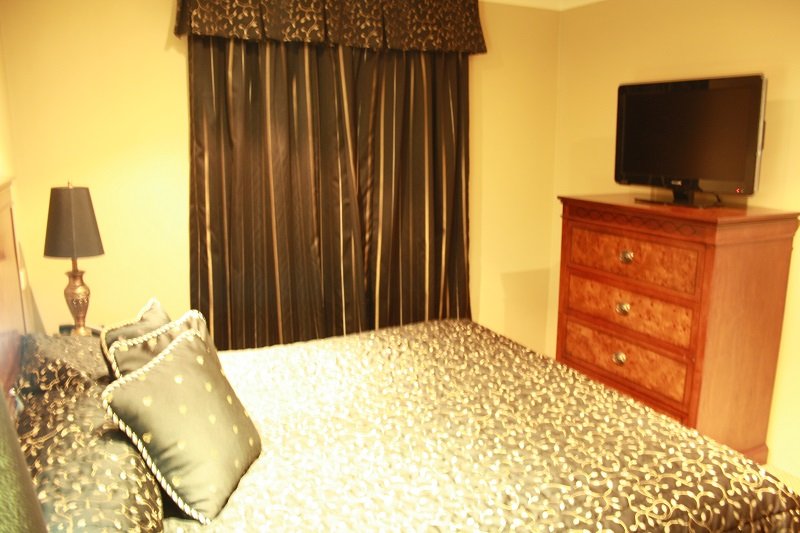 Powerhouse Hotel by Rydges Armidale is a great place to stay. Check lowest rates online .  
---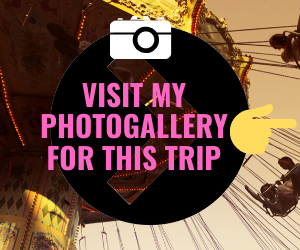 Planning a trip to Armidale?
Compare the best hotel rates online...
PIN IT TO READ LATER!!
Other interesting Roadtrips in NSW